With the desire to find and preserve the values ​​of handmade pottery, Mr. Khang Minh restored the stages of ancient pottery making at the Garden of Ceramics in Thuan An city, Binh Duong province.
Not born from a family with a tradition in pottery, but with the desire to find and preserve the values ​​of handmade pottery, Mr. Khang Minh (40 years old, native of Kien Giang) established and put into operation the garden. The Pottery House (Lai Thieu Ward, Thuan An city, Binh Duong province) has both produced and crafted ceramics and opened a workshop to bring the craft to more young people.
Southern ceramics once shined
The garden is the place to restore the stages of ancient pottery making. After 6 years of operation, this place has produced many products with sizes, materials, shapes, enamel colors, and patterns that are no different from the famous ceramic lines of the South for a while.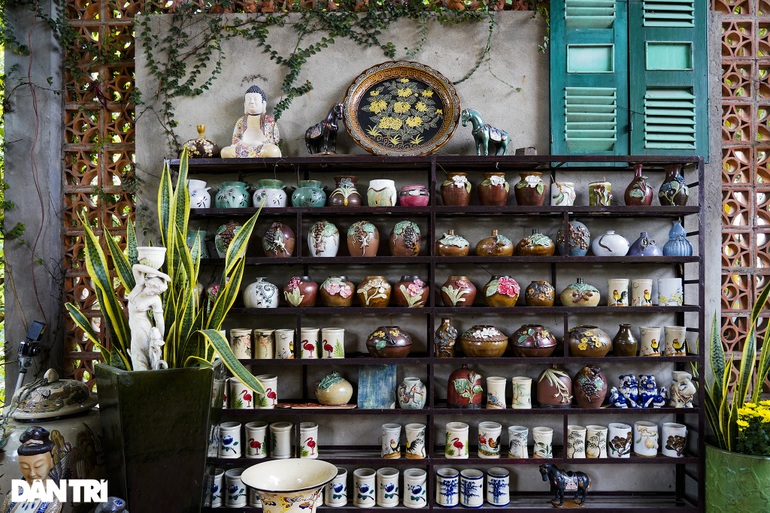 Ceramic products featured here are over 80% Southern ceramics with 2 main lines: Lai Thieu Pottery and Bien Hoa Pottery. Lai Thieu ceramics are mainly decorated with drawings of animals, flowers, and birds on household products such as bowls, bowls, cups, plates…, these patterns are not only close to human life but also carry good meanings and good luck. The characteristic of Bien Hoa pottery is a decorative engraving on the ceramic shell, with prominent images of colorful flowers and leaves.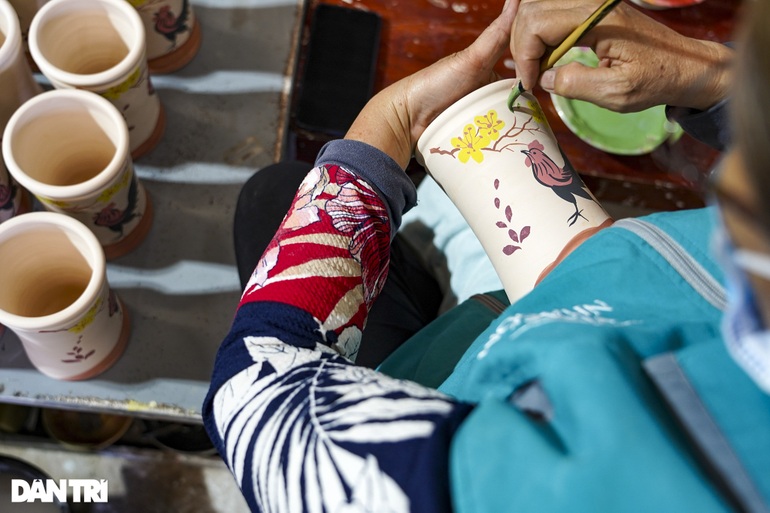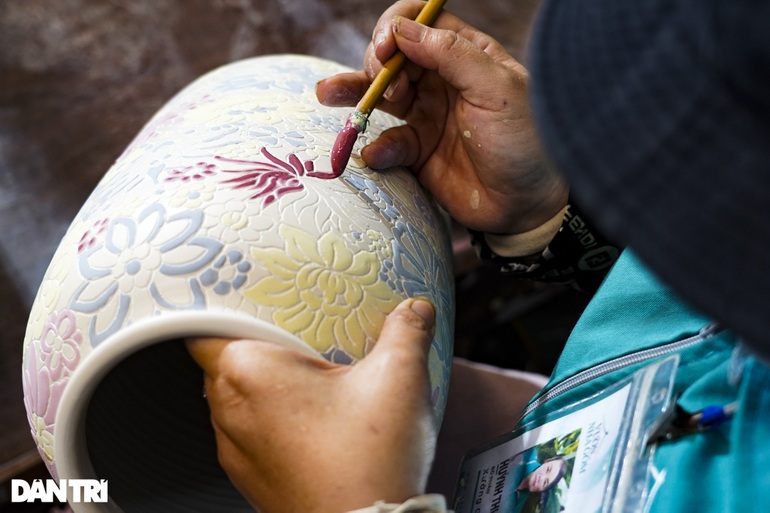 When learning about the craft ceramic industry, Mr. Minh was immediately enamored with this profession because he did not need the support of modern machinery, but the veteran pottery workers of the ancient Southern region still made products with high quality. perfect roundness and harmony.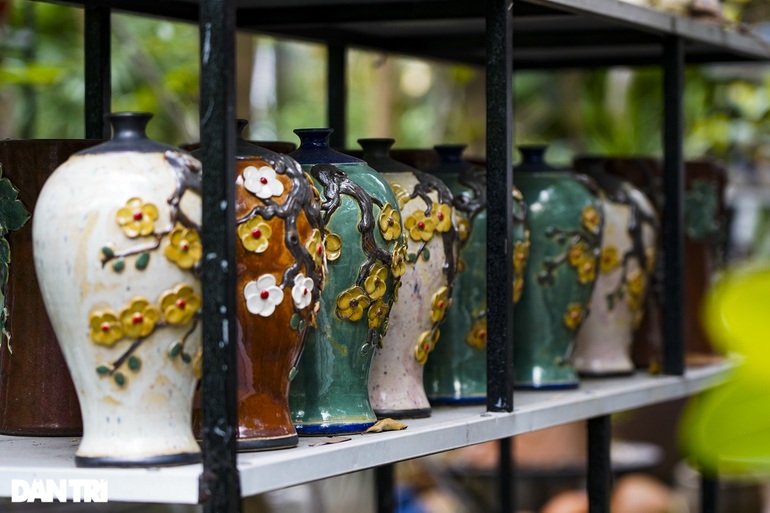 The most prosperous time of Southern pottery was in the late 19th century and early 20th century. With famous brands such as Cay Mai pottery, Bien Hoa pottery, Lai Thieu pottery…
These brands are produced by pottery kilns, diverse in types, sizes, decorations, highly artistic, original enamel colors, diverse decorative patterns close to community life activities. . Therefore, Southern pottery in the past was popular throughout the six provinces of Cochinchina and also in foreign markets.
In recent years, handicraft pottery in the land of Saigon, Bien Hoa, and Lai Thieu has almost disappeared. Most ceramic establishments invest in modern machinery to increase productivity, create sophisticated patterns, fresh enamel colors, gradually Southern ceramic products are almost absent from the market as well as in the mind. of everyone.
Wishing to revive the craft of pottery
Minh acknowledged the handmade ceramic industry has not yet developed well because product quality has not developed in time to compete in the market. Besides, the field of communication about this industry is still not effective.
In the West, they highly respect the craft industry, customers are trained in the industry, trained in fine art consumption, so they see the value of the product, know the handmade elements of the product such as: how. "In me, people still do not have access to the way to see the product, my workshop was born for this purpose as well," Mr. Minh said.
 This is also the profession that accumulates experience left by his father. If we don't maintain it, it will become a break in history. So I have to continue, although my rope is still very small, hopefully, at some point, this rope will grow and it will connect more people together.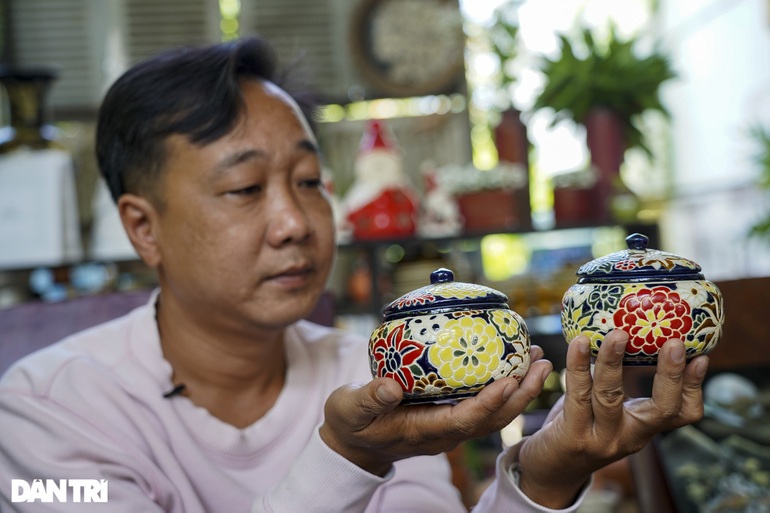 Looking for the next generation
Handmade ceramics (artificial ceramics) products are formed by many different stages. The first step is to shape (with a mold or a turntable), then wait for it to dry naturally for 3-5 days, and then put it through the sculpting and enameling stage. "Dot glaze is not an ordinary coloring process, because the enamel has different viscosity, thickness, and thinness. In order to dot the jam jar, the craftsman must have more than 5 years of experience to dot the small details. After dotting the enamel, it will wait for a few days to dry before going through the firing process," said Minh.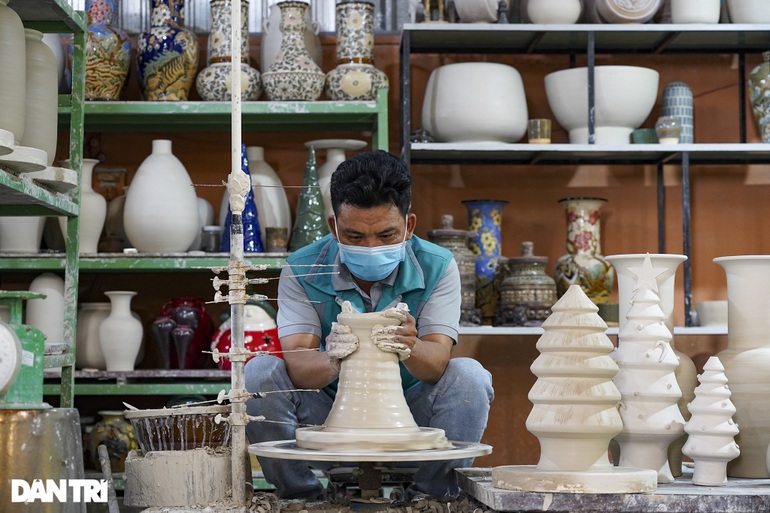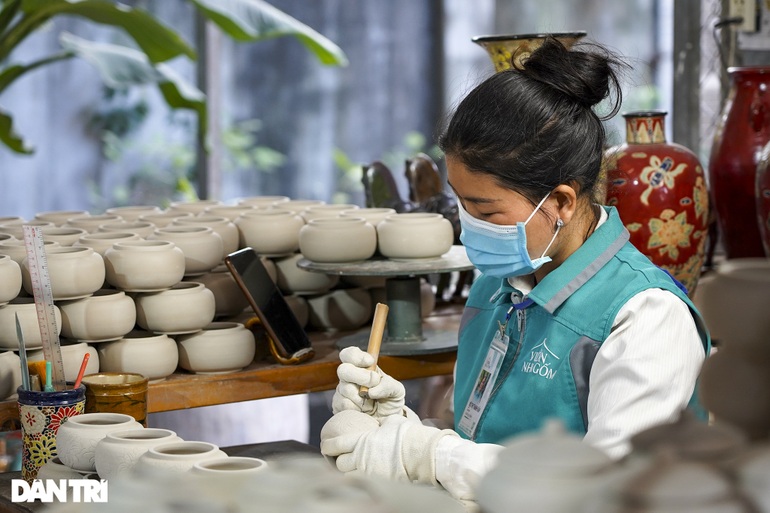 Nha Gom Garden operates in 2 main areas, making handmade ceramics and industrial ceramics. According to Mr. Minh, the craft ceramic industry currently cannot support itself, so he works in industrial ceramics to raise handmade ceramics because this is an area he is passionate about and has high expectations to maintain the traditional profession.
Although he has only been in operation for 6 years, Mr. Minh has a team of highly skilled workers from 15 to 30 years of experience. What he is interested in is how the qualifications and experience of these craftsmen are passed on to the next generation.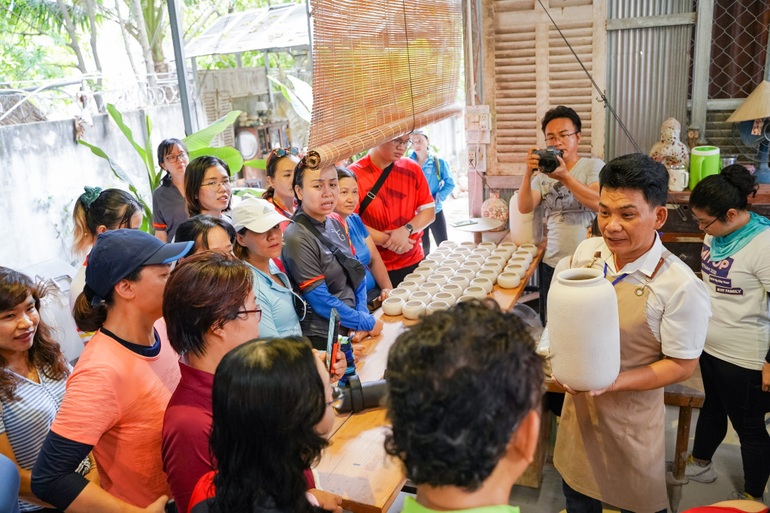 In the past two years, Mr. Minh has promoted the craft of pottery-making workshops to bring this profession closer to young people. Thereby contributing to orienting the children's artistic thinking at a young age, and also looking for the next generation to continue the traditional pottery profession for the future.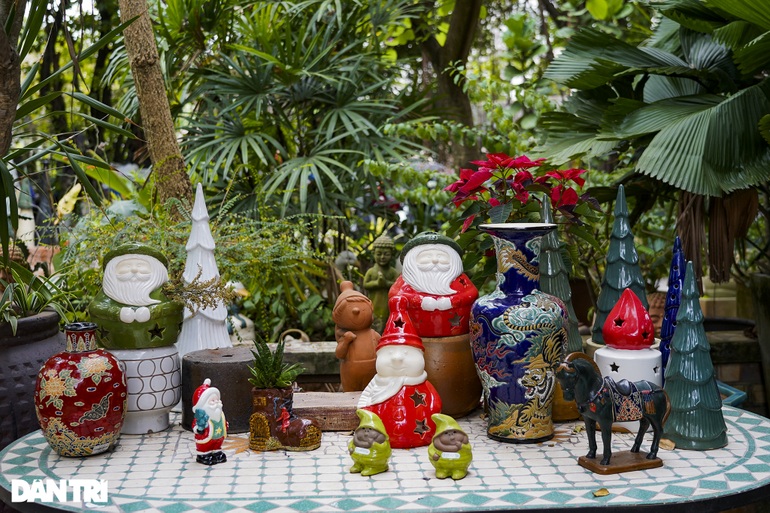 Follow(Dan Tri)