Not only famous for its green beaches, but Nha Trang also has a mountain that "fascinates" tourists when they want to check in the coastal city from above.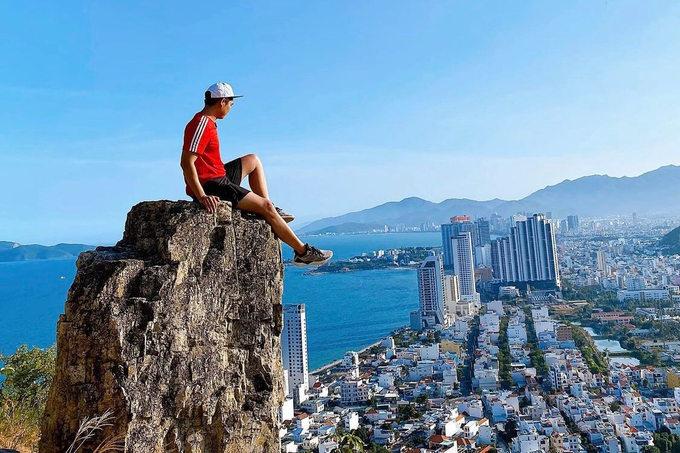 In recent years, whenever coming to Nha Trang, the "travelling" world often whispers to each other to conquer Co Tien mountain to discover the majesty of nature here. Co Tien Mountain is located in Vinh Hoa Ward with an altitude of about 400m.
The mountain has 3 peaks adjacent to each other like a silhouette of a woman with her hair down and looking up at the sky. If counted from the sea, the first peak is the head of Co Tien, the second is the chest, and the last is the long slender legs in a crossed position.
The way to Co Tien mountain in Nha Trang is quite convenient, if you go fast, it only takes you 40 minutes to reach the top. If you are not an athlete or a professional, you should only conquer a single peak. Co Tien Twin Mountain has 3 peaks, and everywhere has beautiful coordinates for sightseeing.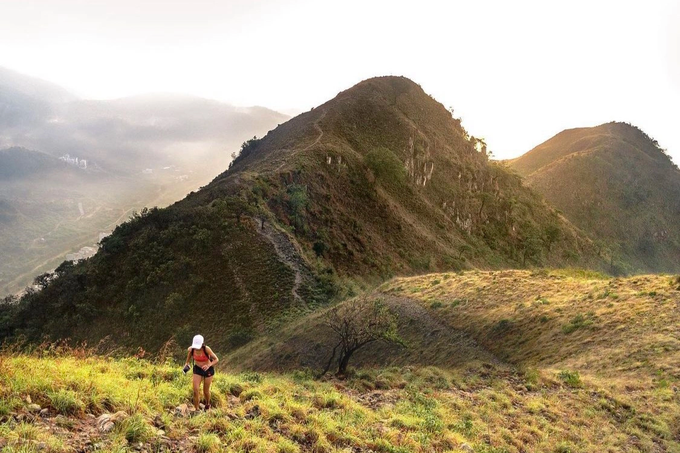 Except for bad weather days or rainy season, any time is considered an ideal time to conquer the Co Tien twin mountain peaks. When coming here, visitors can enjoy watching the city day or night. Visitors can prepare at home or rent tents and barbecues right at the foot of the mountain for about 100,000 VND/person.
After researching on social networks, a group of friends Huynh Ba Khanh – 20 years old (living in Ho Chi Minh City) crossed nearly 500km to conquer this mountain. To prepare for the trip to watch the sunset, the group set off at 4pm.
"Mountain climbing is a sport activity that I love very much, when I heard about it in Nha Trang that there is a mountain that just meets the criteria such as sea view, city view and moderate altitude, the whole group was determined. When I climbed all 3 peaks, I felt a bit tired, but in exchange to see the city as the sunset gradually fell, I thought the effort was worth it", Mr. Khanh happily said.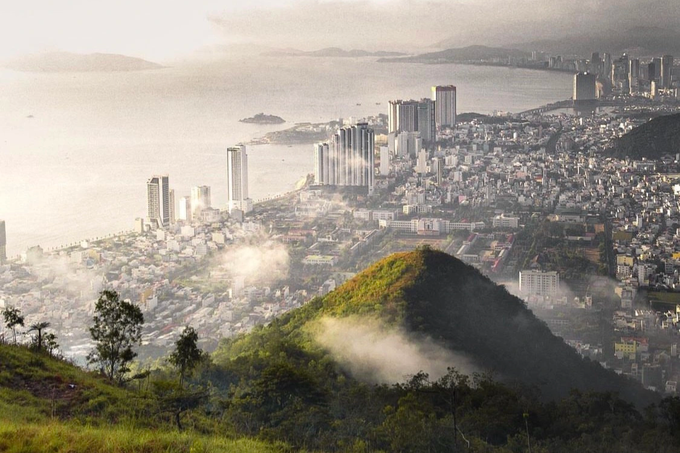 According to Mr. Tuan Anh – groupmate with Mr. Ba Khanh said: "The most difficult thing when conquering the mountains is not in the high or low mountains, steep or not steep, but the problem lies in the "climber". we must prepare a very good health and full of first aid equipment if we intend to stay overnight.A tip for "climbers" who are new to climbing the mountain for the first time is to try to breathe evenly and keep breathing. If you feel "unstable" in your chest, you should move down the mountain quickly to avoid bad cases."
When night falls, the whole association eats, drinks, sings, and watches the twinkling lights from the city. Standing on the top of Co Tien twin mountain, you will be able to see the extremely beautiful night view of the city. At this time, Nha Trang is no longer noisy and crowded with vehicles, and the sound of the waves is also unusually quiet.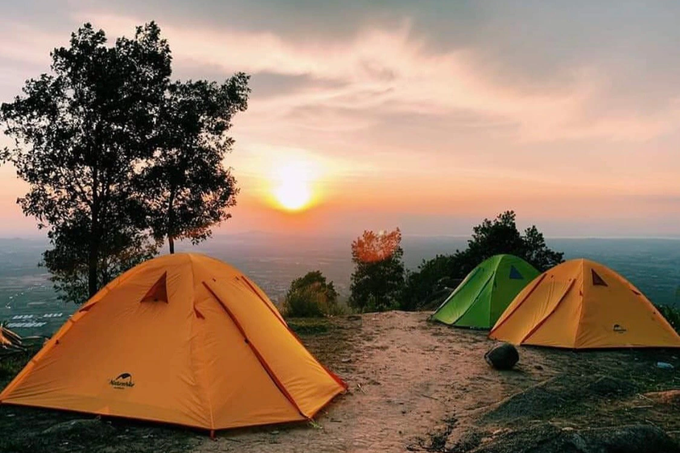 To climb Co Tien mountain, visitors need to prepare: Specialized climbing shoes; mineral water or energy drinks to avoid excessive sweating and dehydration; camping equipment if there is a need to camp on the top of the mountain. This is definitely an unforgettable experience at Co Tien Twin Mountain at night.
If you plan to camp in the mountains, don't forget to prepare some snacks and don't forget to bring camera and photography equipment to capture every beautiful frame from Co Tien mountain.