For decades, 5ha of Mr. Quy's land has always been kept to prevent mixed plants from growing. These trees are nests for storks and birds to live and breed.
The family of Mr. Lam Van Quy (70 years old) in Gia Hoa 1 commune, My Xuyen district, Soc Trang is well known, because he has spent the past few decades taking care of birds in the vast land.PhátTurn on the sound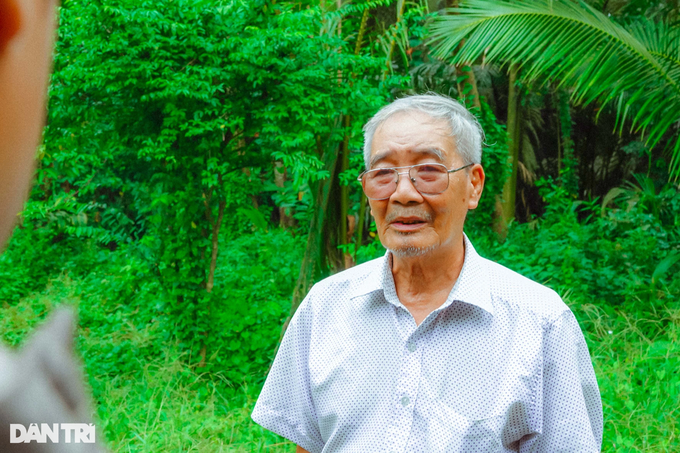 Hearing that there were guests visiting the stork garden, Mr. Quy immediately took us to the back garden. Following a weedy path to an open field, he pointed: "Here birds and storks often gather a lot, so it is easy to observe, in other places the luxuriant trees are harder to see".
Near 4 pm, the sun went out, the storks began to fly back to perch on the treetops in the garden. In addition to bamboo, bushes, Mr. Quy's garden also has many kinds of trees such as coconut, fish sauce, cork, brooch, bowl… for them to nest and proliferate.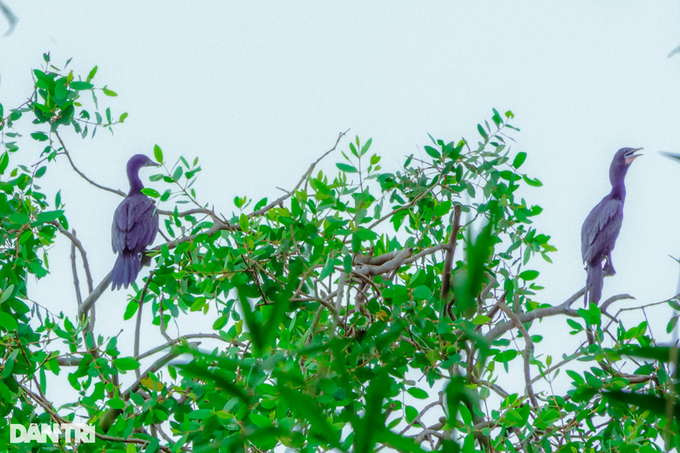 "Before the liberation, the surrounding area was full of dense forests and bamboo, so storks came here to live. When peace was restored, people returned to build houses to live in, the natural environment was disturbed, so they pulled back to their home gardens. I live in. It's also strange because there are many gardens around, but they are only in my family", Mr. Quy recalled. 
According to Mr. Quy, at first, only a few pairs of cauldrons came to make nests, his parents planted more coconuts, brocade brooches…, and had a place to live, so birds and storks came to stay more. His parents saw that not only did not chase them, but also planted more trees (mostly tall ones) so that the storks could have a place to live. 
"It can be said that my childhood and adulthood were attached to birds and storks in the backyard. When my parents died, I always followed my will to try to preserve the ecosystem for birds and storks to live in. So 5ha of land. I leave it behind my house, no matter how much anyone pays, it's their roof," said farmer Lam Van Quy.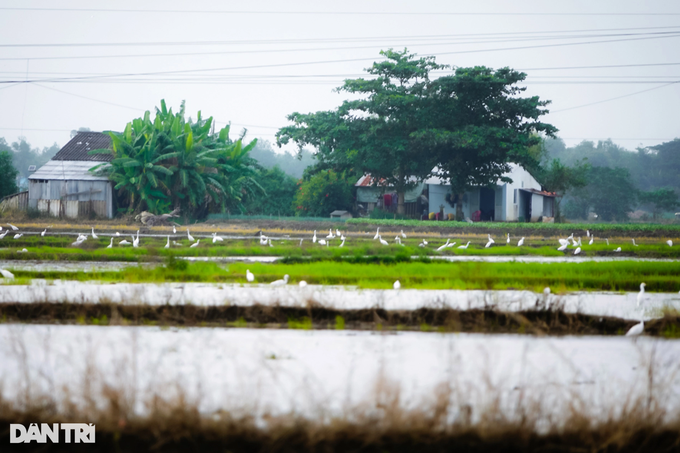 Over the years, storks have come to live and then fly away to find food. At one time, he brought tens of thousands of individuals, including 6 types of storks ivory, miss, white, buffalo, ghost, yellow-billed fly-eating stork, in addition, there are herons, black storks, cauldrons, and stilts. , crazy dictionary, gambler, flute, pickaxe,…
In the early morning, they start to fly to find food until about 5 pm, when they return to the nest. Particularly cauldron species when evening they fly to look for food. Due to proliferation, the trunks of the trees they perched on were stunted, and unable to grow. Some trees were perched by birds and storks, and withered, they flew to other trees to make their nests. So every time he saw an empty space, Mr. Quy planted another tree in between.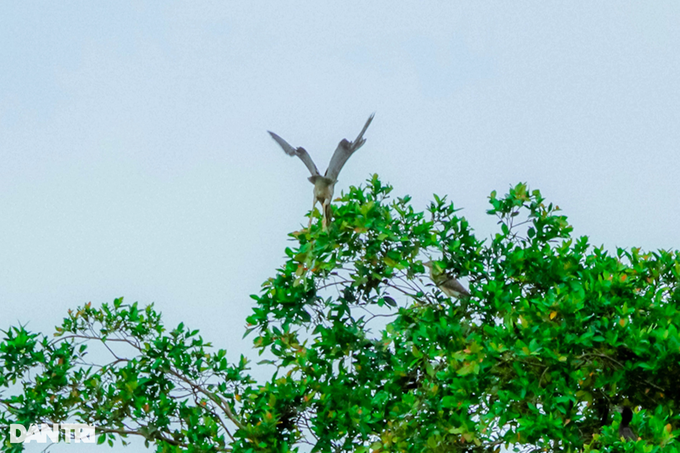 Knowing that Mr. Quy's garden has many storks, many hunters day and night prowl and bombard.
"The large bird garden is located near shrimp ponds, rice fields, and easy access, so many people still secretly hunt birds. They use slingshots (slingshots) to shoot with clay to dry.
Every morning when I walk around the garden, I also find many dead birds. These birds were shot but not dead, they tried to fly back to the garden and died. Seeing a dead bird cut its intestines," said Mr. Quy sadly.
It is known that Mr. Quy's family has more than ten hectares of land, half of which is for raising storks, the rest is for shrimp farming and rice cultivation for income. Quy's children all study well and have stable jobs.