The traditional Tet flower market in Hanoi's Old Quarter has officially opened from the full moon day of December (January 6). This is a unique feature of the old town people as well as the people of Hanoi's capital.
Tet market meets on Hang Luoc, Hang Ma, Hang Rui, Hang Khoai, and Hang Chai streets and only meets once a year from the 15th to the 30th day of the 12th lunar month to serve people shopping and having fun.
When entering the Tet market, the whole Hang Ma street turns to sell all kinds of items to serve the needs of Tet decoration, votive paper to worship on the day of Mr.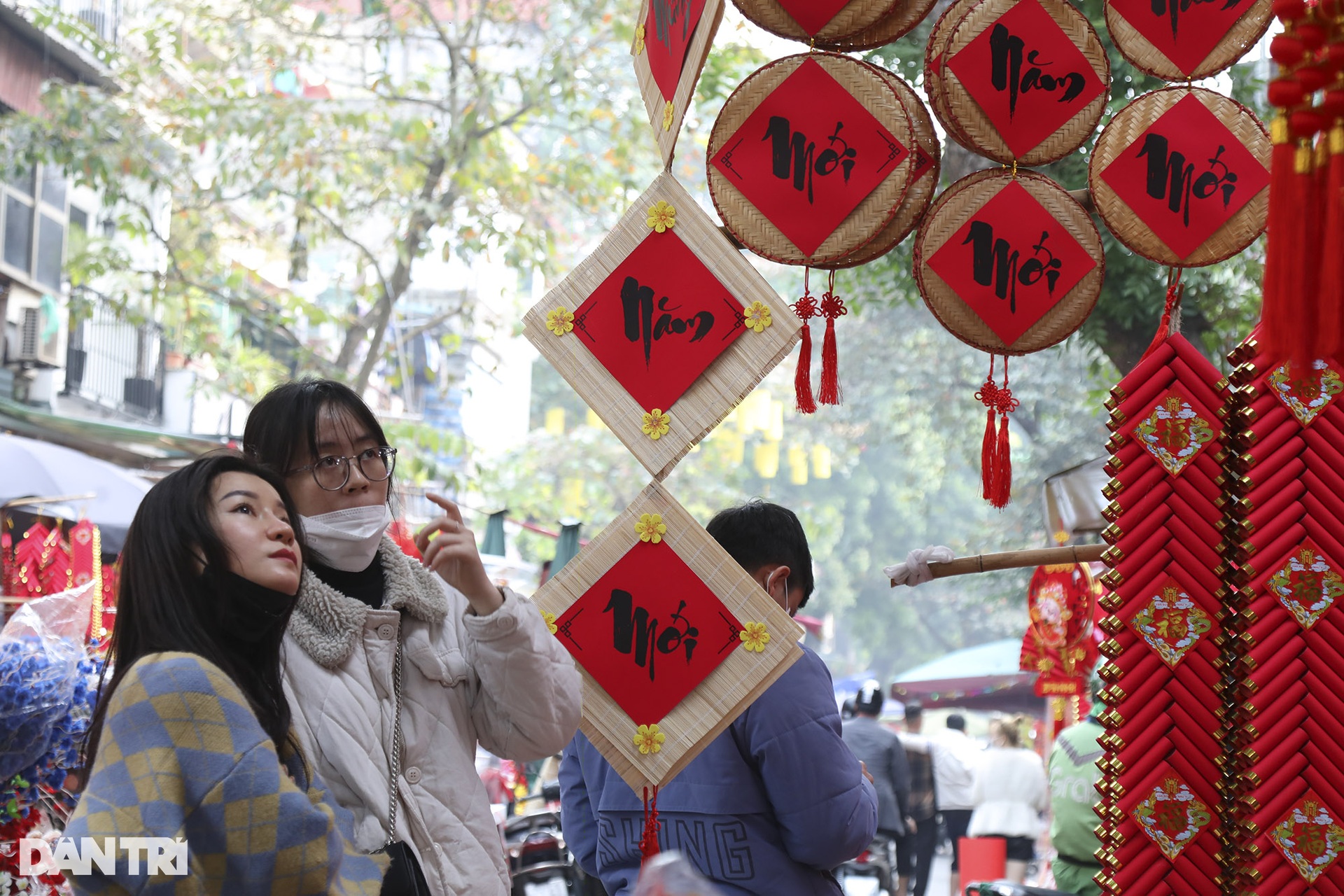 On the occasion of Tet, people in the capital often call it the Hang Luoc flower market.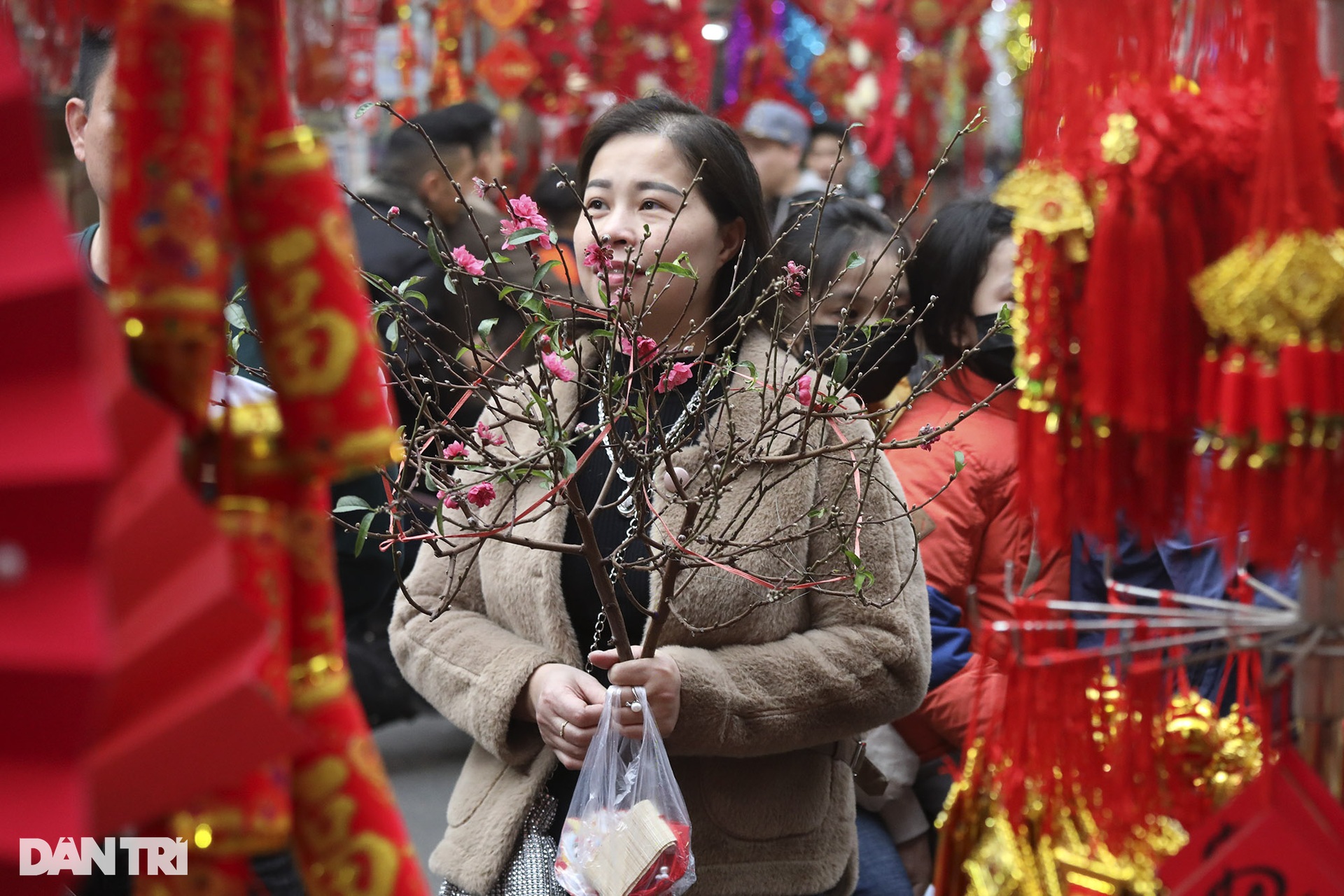 Previously, Hang Luoc flower market was the place to sell almost the most peach blossoms, but now it mainly sells decorative goods, confetti, antique imitations. The point of sale of peach branches accounts for only a small part.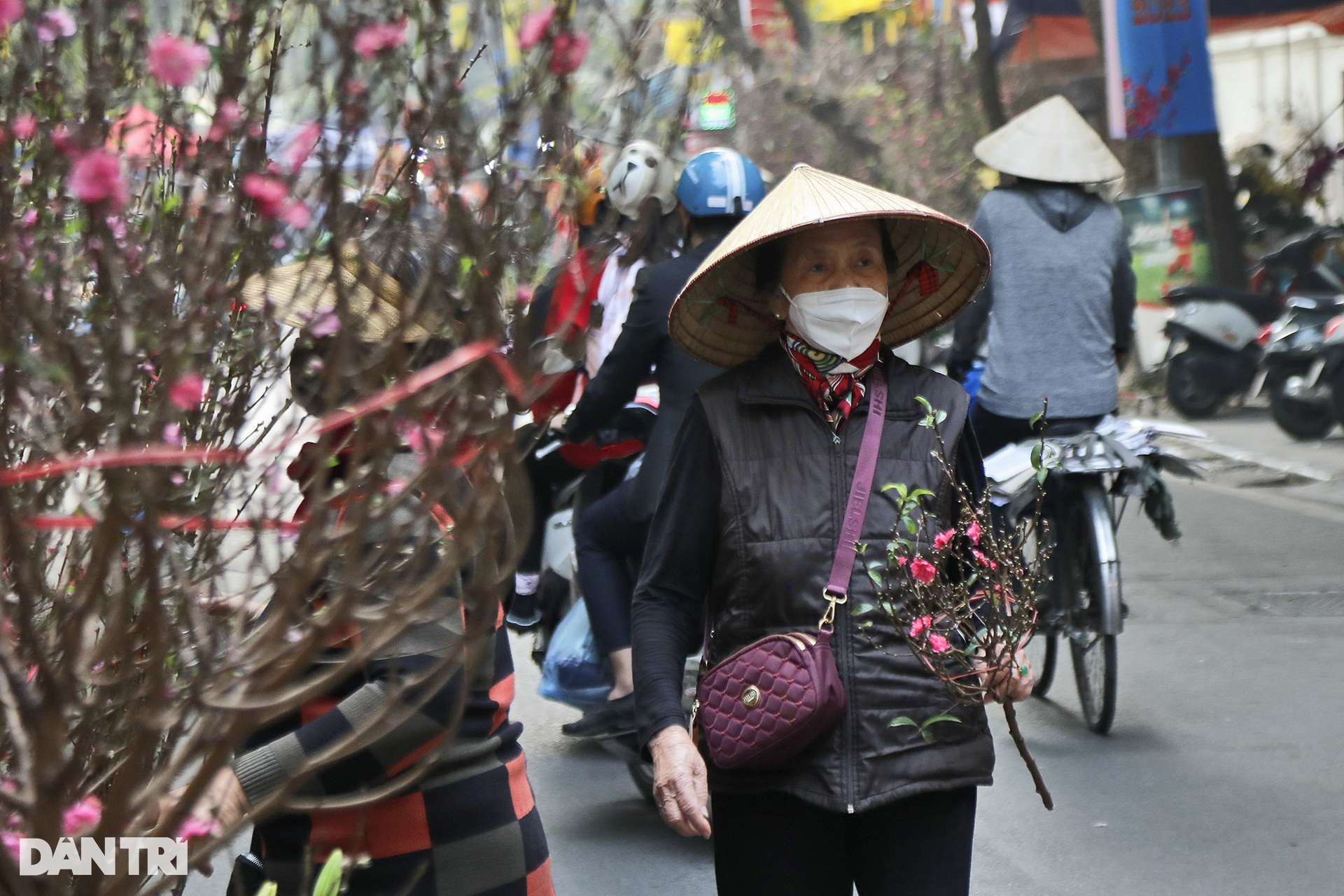 The peaches sold at the market are mainly small in size, digging branches, digging chips to serve the needs of the family, it is rare to see large "big" trees used for agencies and collectives…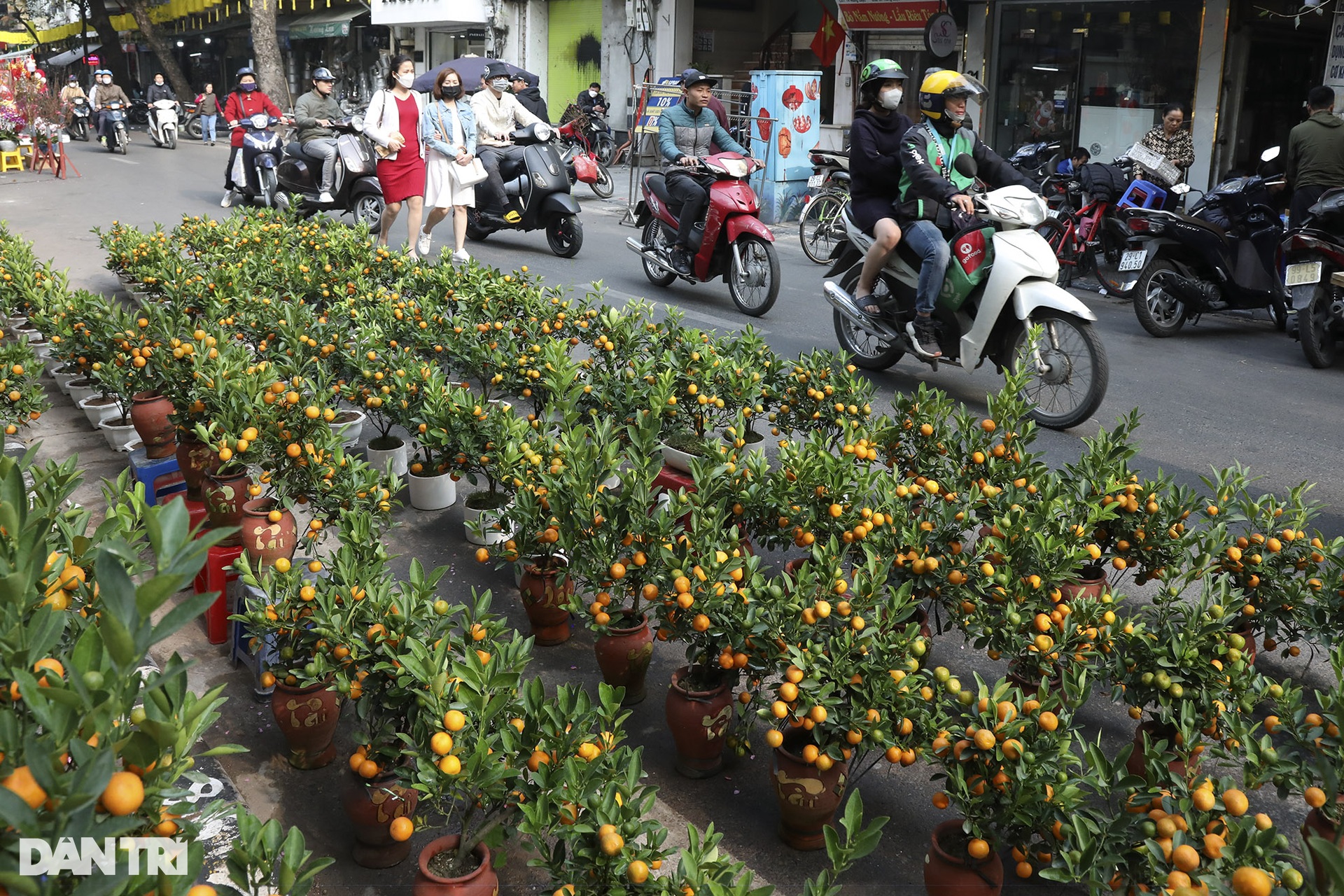 A shop selling ornamental kumquats on Hang Luoc street, mainly small trees, not exceeding 60cm in height.
When the Hang Luoc flower market opens, cars are strictly prohibited, and the means of transport are restricted and may be completely banned on the days close to Tet.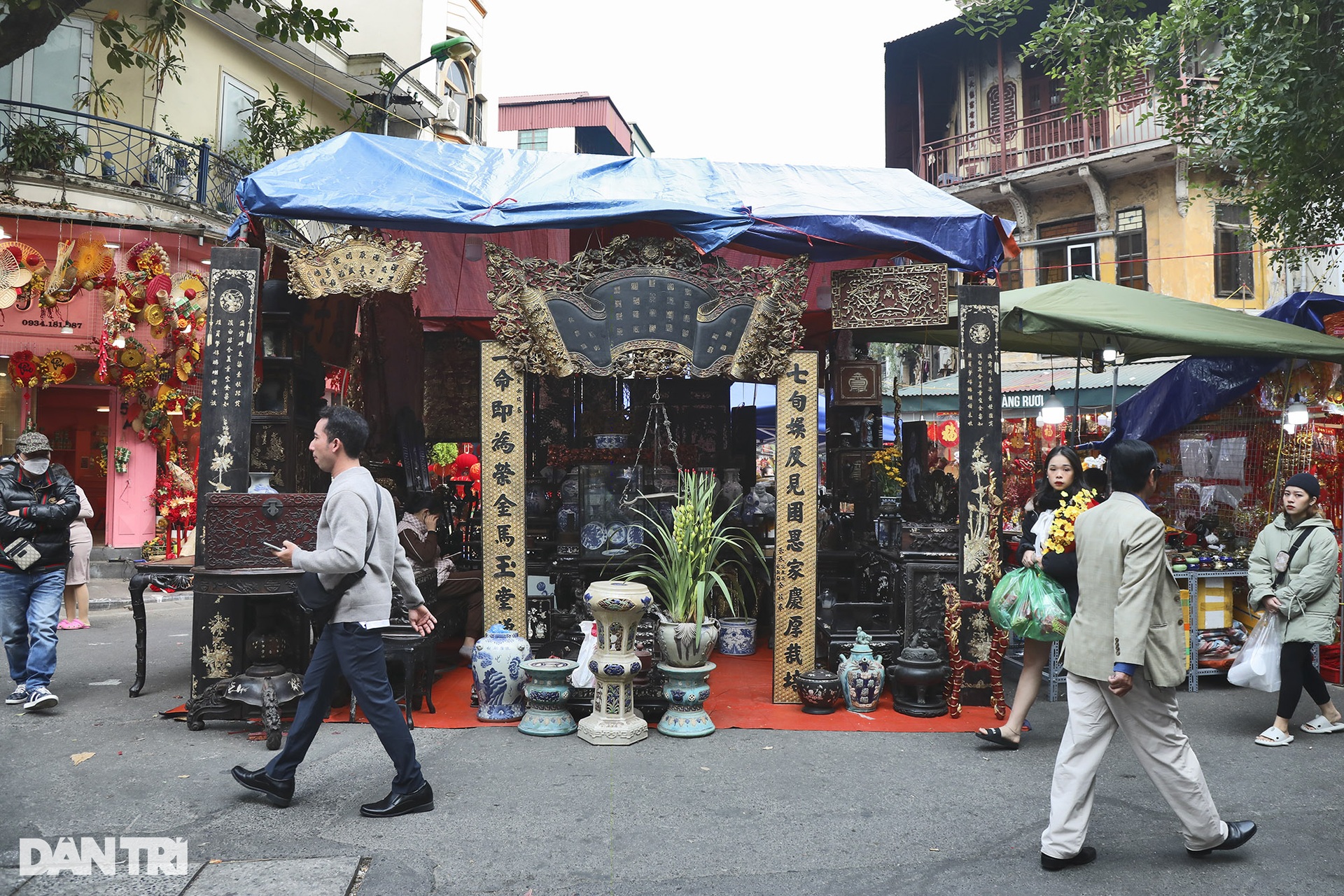 A stall selling antiques on Hang Ma Street. This type of item is very popular with the people of the capital to collect on the occasion of Tet.
The image of cats appears in the market because this year belongs to the zodiac of the Rabbit.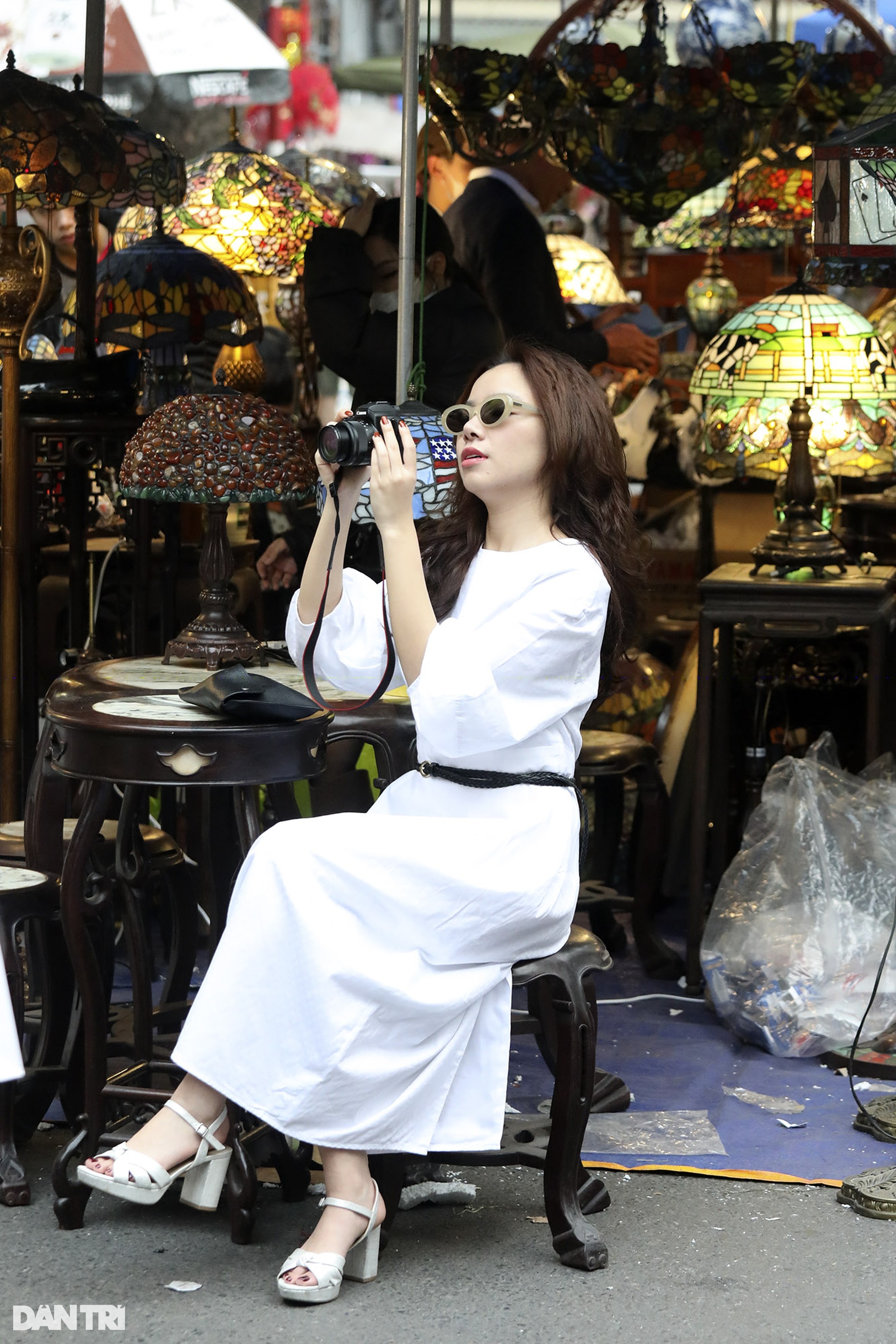 Hang Luoc flower market is a place that attracts young people eager to come and have fun and take pictures on the occasion of the Lunar New Year.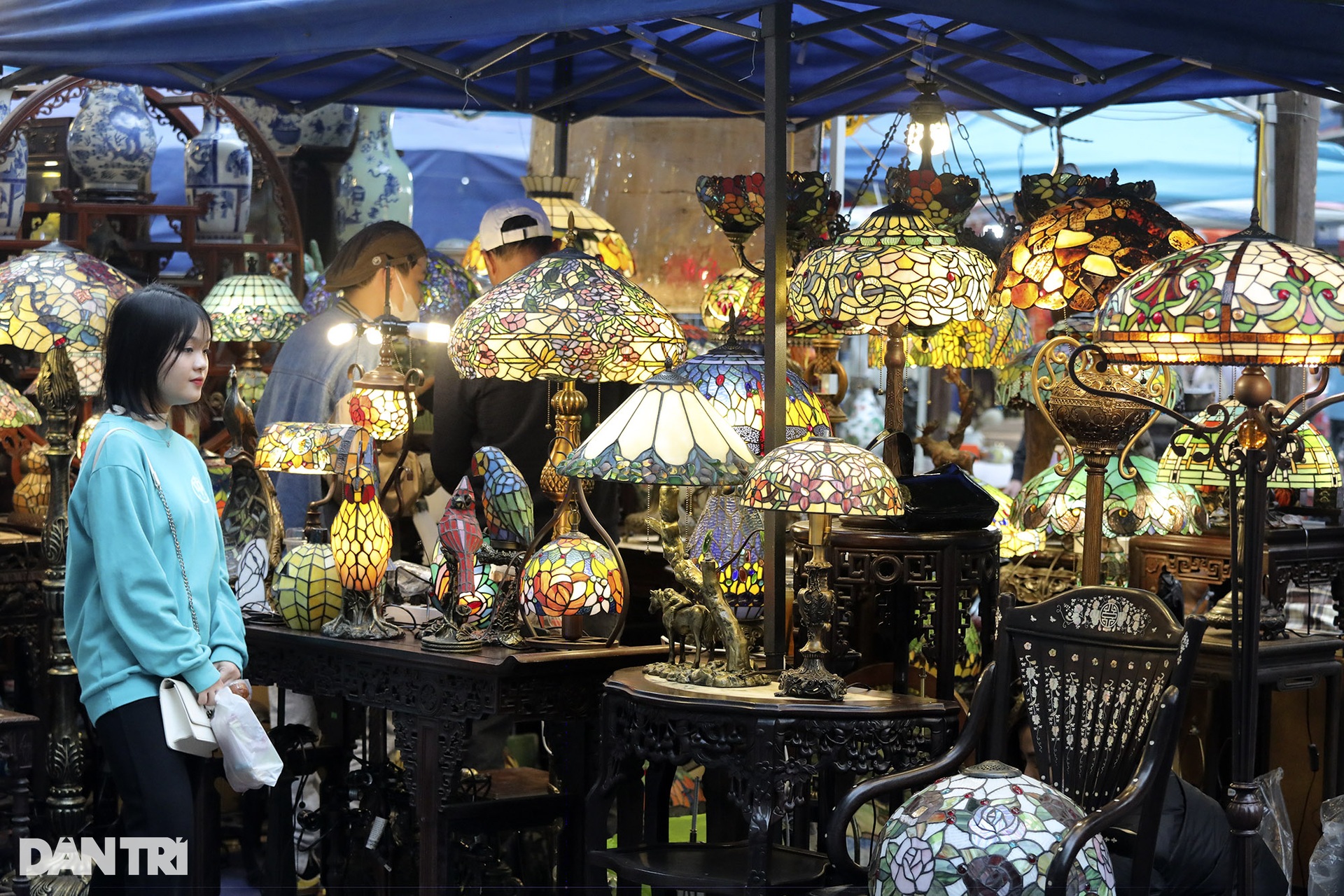 A place to sell table lamps on Hang Luoc street.
This year's flower market will last until 20:00 on January 21 (ie, December 30 of the year of the Tiger). In the photo is an area for stalls selling antiques, antique imitations, fine art…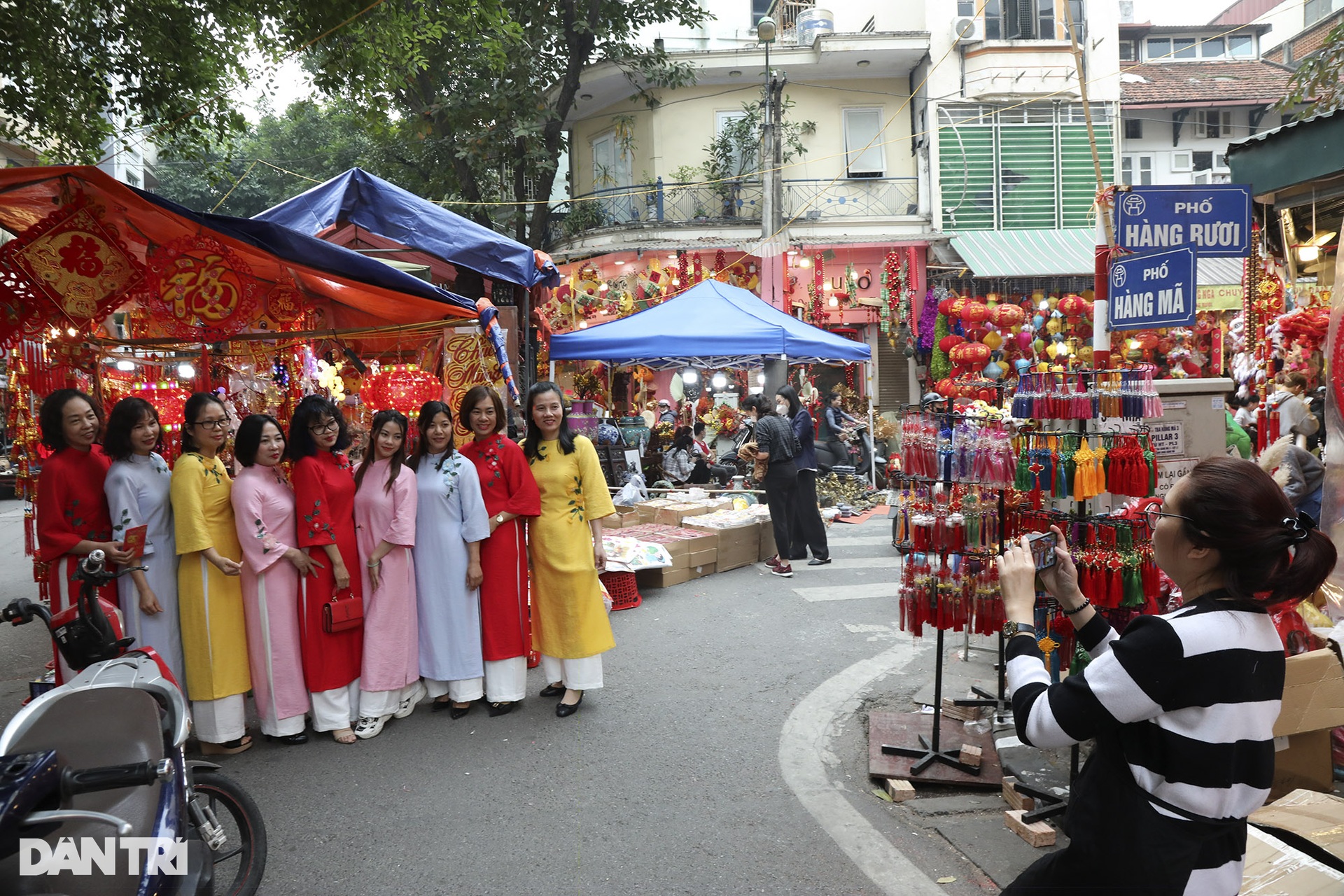 Hang Luoc flower market, which has a long history, is an intangible cultural value of Hanoians. People come to the market not only for their shopping needs, but also to roam around and enjoy the atmosphere of the traditional New Year.
A stall selling all kinds of fruit jam, apricot…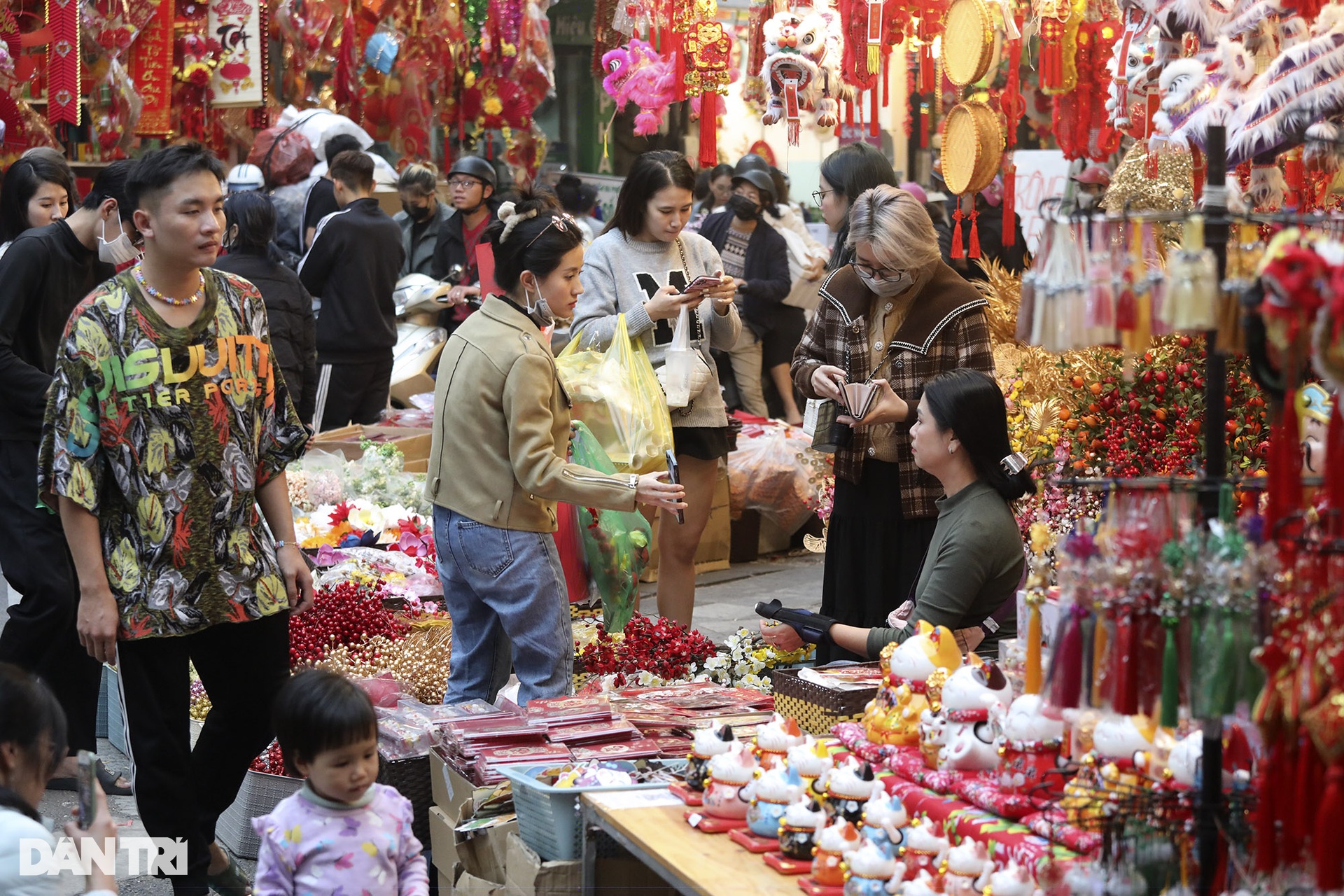 From this time, the market will gradually get crowded until the night of the 30th Tet. Pictured is the bustling shopping scene in the afternoon.
In the narrow space of the old town, the middle part of the street is also used to display goods when the market is held.
Hang Luoc flower market can be considered as the biggest market of the year of Hanoi people, meeting only one session on the occasion of the Lunar New Year.
At Phung Hung Street, traditional folk products of Vietnamese artisans and craftsmen such as folk paintings, calligraphy, ceramics, bamboo and rattan, toys, etc., were introduced and performed. Some types of traditional music in the region such as Xam singing, Xoe Thai, Don Ca Tai Tu…
According (Dan Tri)