If you and your family are planning to travel to a warm place to avoid the cold during this year's Lunar New Year, here are some places worth checking out.
There are only a few days left until the Lunar New Year of the Rabbit 2023, one of the things that most people care about right now is the weather during the Tet holidays. Unlike many years ago, Tet usually falls around the time of February of the lunar calendar with warm and sunny weather, this year's Tet, especially in the Northern region, will appear cold air.
According to the National Center for Hydro-Meteorological Forecasting, during the week of the Tet holiday, which is from December 28 to the 5th day of the Lunar New Year, in the North, there will be some rain and cold weather. The highest temperature is from 18 to 22 degrees Celsius, and the lowest is from 12 to 16 degrees Celsius, especially in high mountain areas, there are places below 10 degrees Celsius.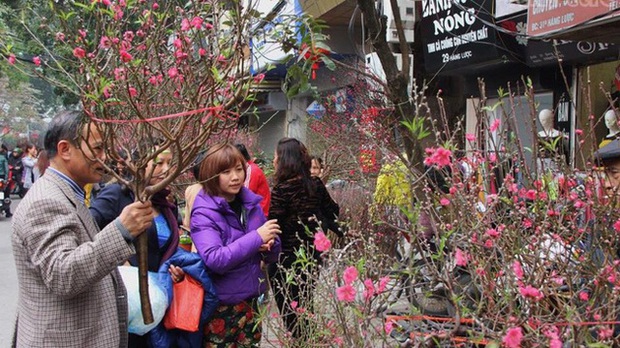 The Lunar New Year in the North is forecasted to have rainy and cold weather.(Illustration)
This weather is considered not very favorable for spring trips at the beginning of the year. Therefore, many families have prepared plans to go "to avoid the cold" early. Here are some places with year-round sunshine in our country, very suitable for you and your family to refer to.
1. Ho Chi Minh City and Southern provinces
Ho Chi Minh City in particular or the southern provinces in general is known to have a climate completely opposite to the North. Here, instead of 4 distinct seasons Spring – Summer – Autumn – Winter, the year is divided into 2 seasons: dry season and rainy season with a warm sunny climate all year round.
Traveling to Tet in Ho Chi Minh City or the Southern provinces, visitors will experience the brilliant yellow of apricot flowers, enjoy traditional cake Tet or participate in many other indigenous cultural activities.
Prominent Southern provinces in tourism can be mentioned as An Giang, Ben Tre, or Can Tho. In An Giang, there is the Tra Su Melaleuca forest, a Muslim mosque named Al-ehsan, Co To mountain or many other cultural temples.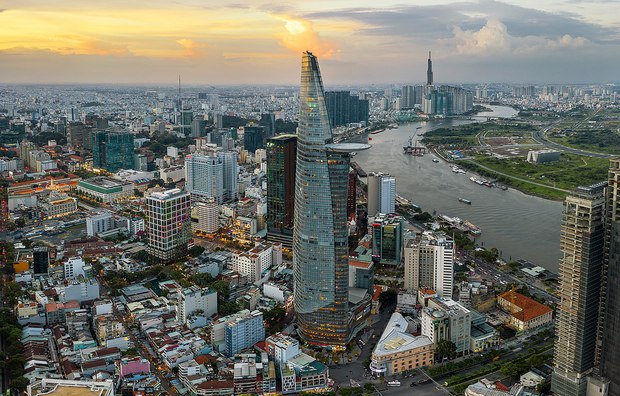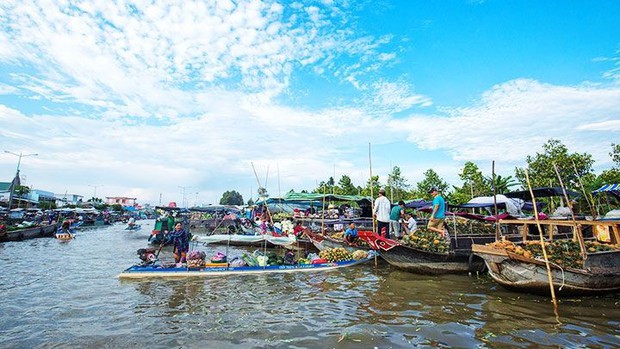 Ho Chi Minh City or the southern provinces have warm weather all year round, suitable for going to avoid the cold on this Tet holiday.(Illustration)
In Ben Tre, there are tourist areas with bold local countryside, such as Con Phung tourist area, Lan Vuong tourist area, Lang Be tourist area, visiting fruit-laden orchards such as Cai Mon garden or Cai Mon garden. Walking around Cho Lach ornamental flower village.
As for Can Tho, it is too famous for Cai Rang floating market, in addition, there are other places that visitors cannot help but experience, such as Binh Thuy ancient house, Ninh Kieu wharf, My Khanh tourist village, night market. Tay Do or Truc Lam Phuong Nam Zen Monastery.
2. Nha Trang, Phu Yen, Phu Quoc
The coastal city of Nha Trang, the pearl island of Phu Quoc or the island district of Phu Yen are also on the list of places with a warm and warm climate all year round, suitable for tourists who want to avoid the cold wind of the North during this Tet holiday.
In these lands, the most prominent place or experience for tourists is sea tourism, with blue beaches, white sand and golden sunshine, beautiful islands and bays, and delicious cuisine. includes a wide variety of seafood.
In Nha Trang, the beginning of January is the end of the rainy season, so visitors can rest assured when traveling to the coastal city in this season. Suggested places can be mentioned as entertainment complexes, Institute of Oceanography, Hon Mun island, Hon Tam island, Diep Son island, or ancient temples and pagodas.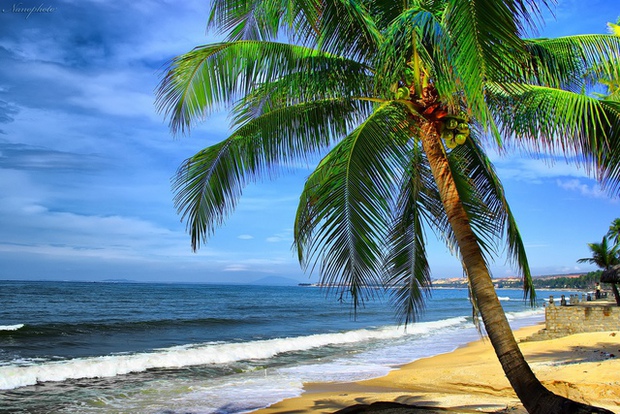 Nha Trang beach.
January is also considered an ideal time for tourists to visit Phu Quoc pearl island. The weather will occasionally rain but not much, mostly sunny and warm. Similar to Nha Trang, the sea travel experiences in Phu Quoc will certainly not disappoint visitors.
Phu Yen is a small island district that has become a new tourism trend in recent years, especially for young people. Located in the South Central Coast region, this place has a hot and warm climate all year round. The pictures of Phu Yen posted on social networks, enough to see that this is a peaceful and beautiful land like stepping out of a comic book. Currently in Phu Yen, the number of entertainment venues is more modest than in Nha Trang or Phu Quoc, but if you and your family want to experience the idyllic life of the sea, this place is for you. well worth a reference.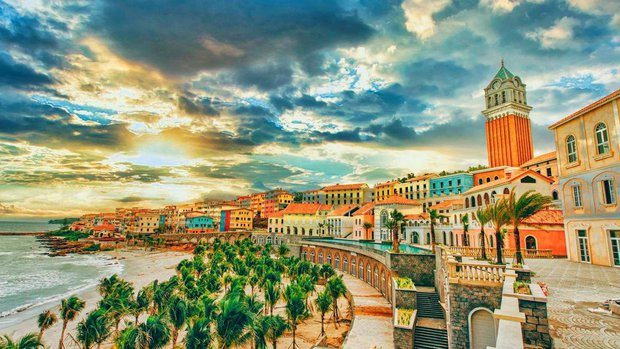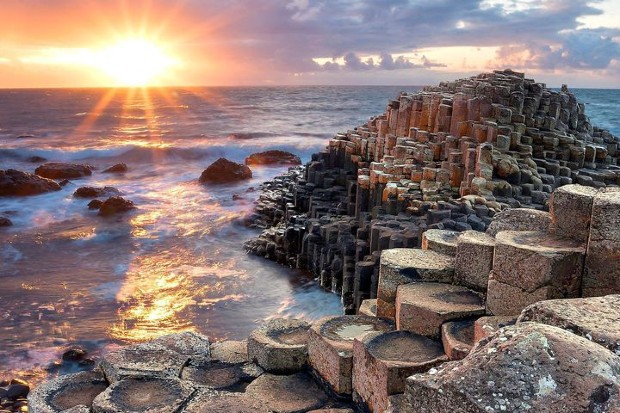 Phu Quoc and Phu Yen are also popular tourist attractions.
3. Da Lat, Buon Ma Thuot and the Central Highlands region
Unlike the places mentioned above, in Da Lat or Buon Ma Thuot, there is no warm and sunny climate all year round. Because it is located in the high mountains of the Central Highlands, the climate in these regions is more temperate, the weather is cool, the average temperature is about 20 degrees Celsius during the day and becomes colder when the sun and night are off. let's it down.
However, it is because of such climate characteristics that not only Da Lat or Buon Ma Thuot but the entire Central Highlands region of our country becomes an attractive tourist destination at all times of the year.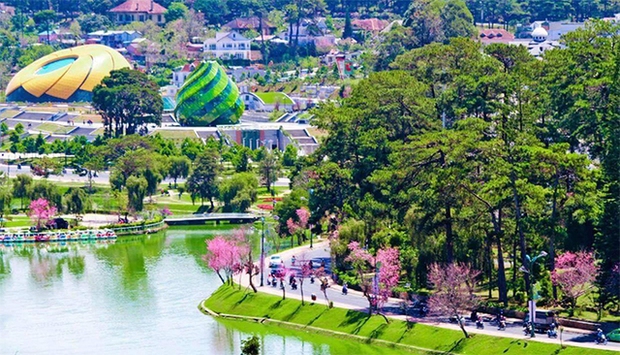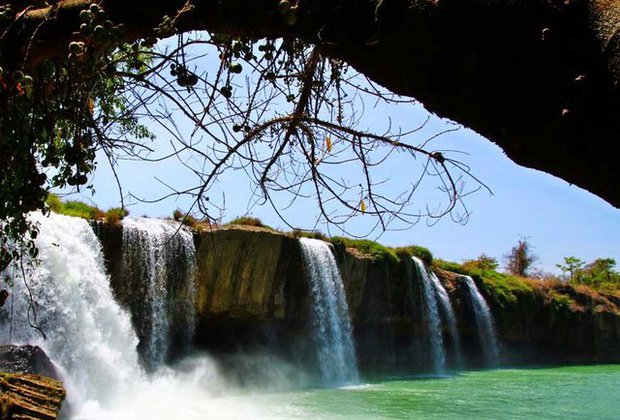 Da Lat, Buon Ma Thuot or the Central Highlands have a cool climate all year round.
Referring to Da Lat, visitors immediately remember places such as romantic Xuan Huong lake, Da Lat market crowded with buyers and sellers, cafes with mountain views or ancient, somewhat ghostly villas. me.
In Buon Ma Thuot, there will be places with bold features of the people living here. Visitors can visit the villages of the Ede people, learn about their lifestyle and culture, revel in the melodies of gongs in the Central Highlands and enjoy local dishes. Beautiful natural scenes such as the cluster of 3 waterfalls, Mother Elephant rock, Ea Kao lake, Thuy Tien waterfall or the ancient Konia tree have been many times entered into poetry.
If you and your family are planning to travel to a warm place to avoid the cold during this year's Lunar New Year, these are the places worth checking out.
Photo: Internet