With its unique beauty, Thuy Xuan incense village is now a place to "hold" many tourists when coming to Hue.
Located about 7km southwest of Hue city, Thuy Xuan incense village (Thuy Xuan ward, Hue city, Thua Thien Hue) is famous for its hundreds of years old incense making.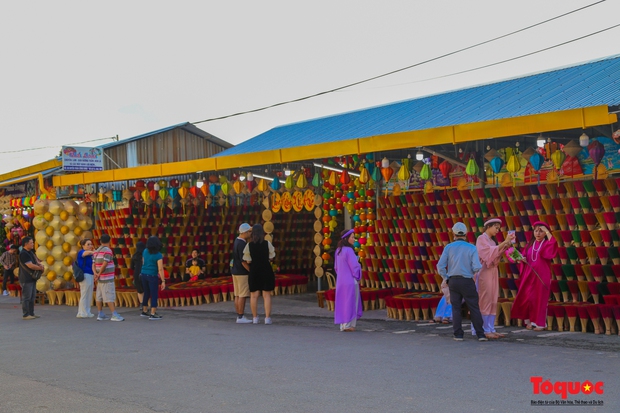 Currently, Thuy Xuan incense village is not only a traditional craft village but also a place that attracts a large number of tourists to visit.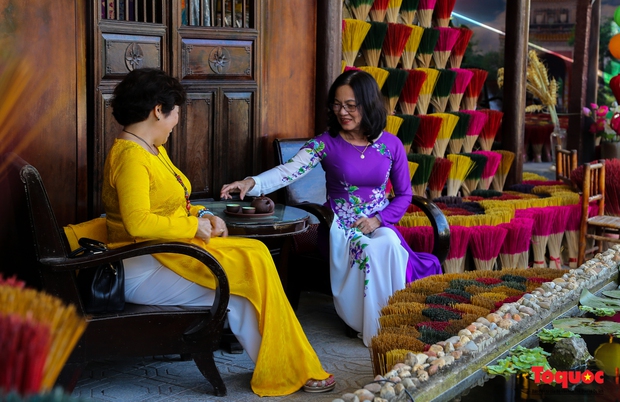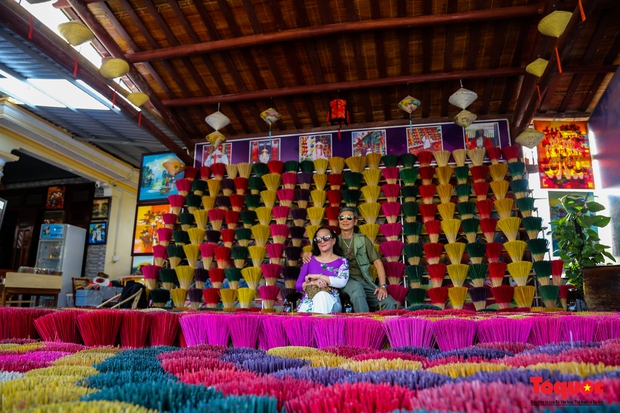 At the end of 2021, after being recognized as a traditional profession by the People's Committee of Thua Thien Hue province, the villagers have taken advantage of the potential and advantages of both making incense and combining with tourism to attract tourists.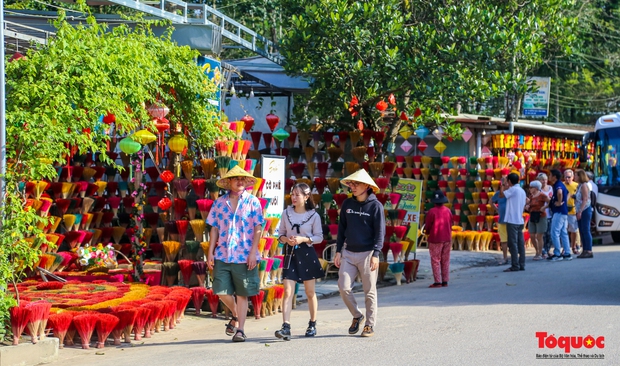 Located on the road with many tourist attractions such as King Tu Duc's tomb, Vong Canh hill, Thuy Xuan incense village is very convenient for tourists to visit.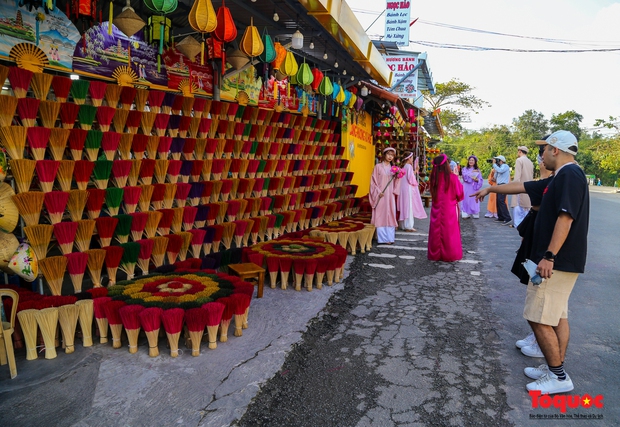 Coming here, many tourists are delighted with the scene of colorful incense sticks displayed throughout the route.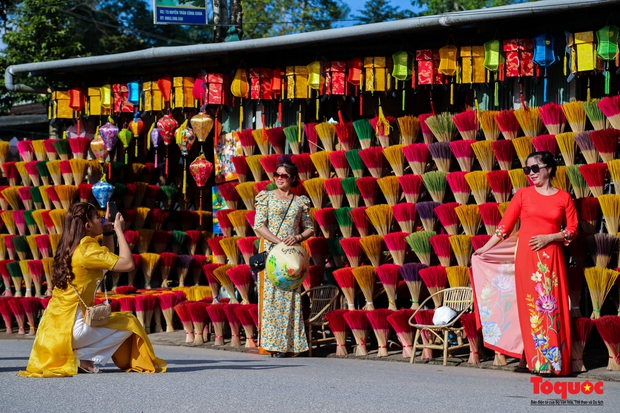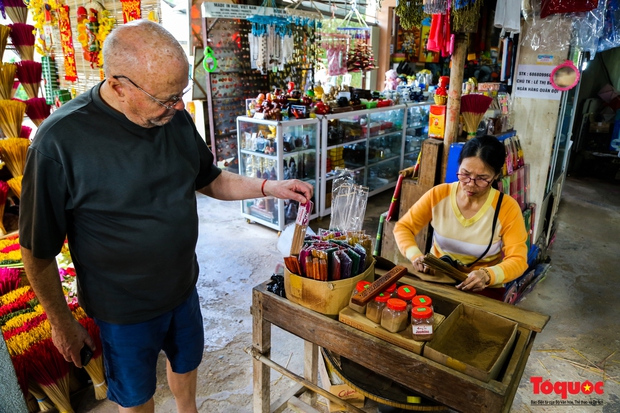 At Thuy Xuan incense village, visitors will learn and experience the traditional craft of making local incense.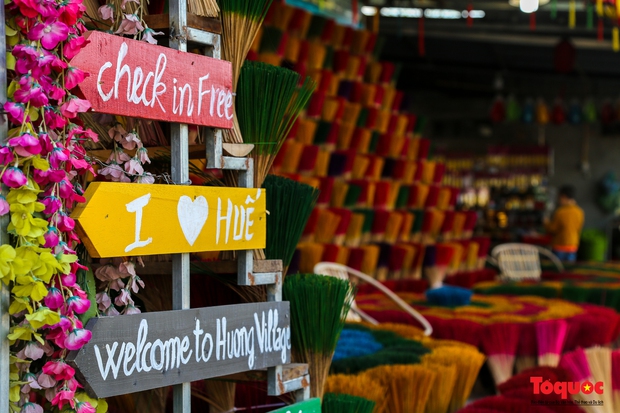 In addition to making incense, craft households also create spaces for visitors to check-in and take pictures.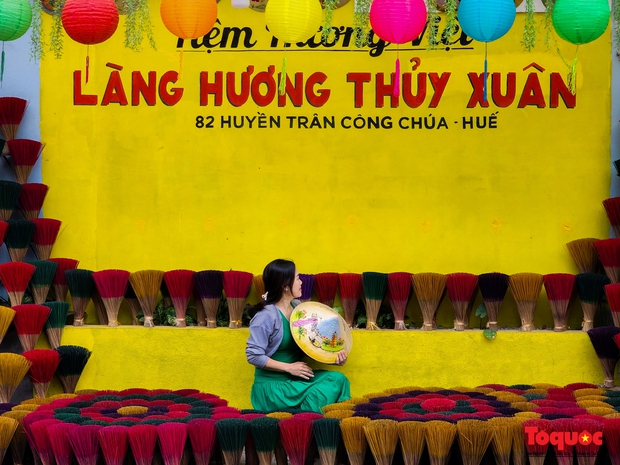 This new way of doing things has contributed to creating a good impression, attracting more visitors.At the same time, it helps to promote and spread the image of the craft village.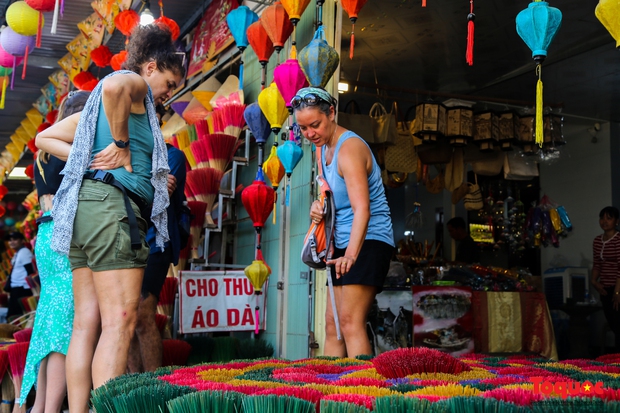 Many foreign tourists expressed their excitement when visiting the stalls in the craft village.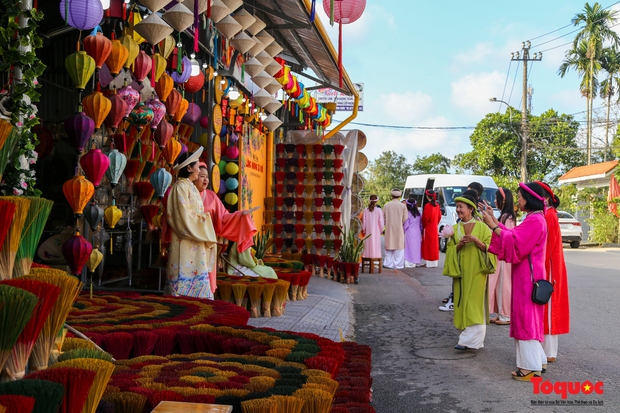 In order to increase income, many business households sell souvenirs and open more services to rent Ao Dai for tourists to take pictures.Accessories such as hats, fans, .. visitors are lent free of charge.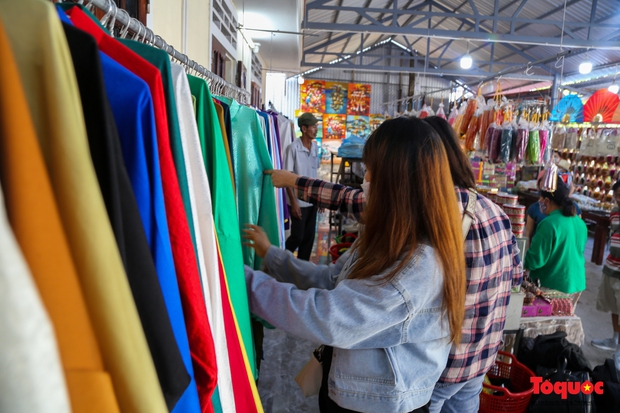 "The price for renting antique clothes here ranges from 50,000 – 100,000 VND. On Tet holidays or weekends, the demand for renting antique costumes to take photos of guests is very high. People come to consult, freely choose colors and size according to preferences", said Ms. Ton Nu Phuoc Hanh, owner of a facility.($1=24,000 VND)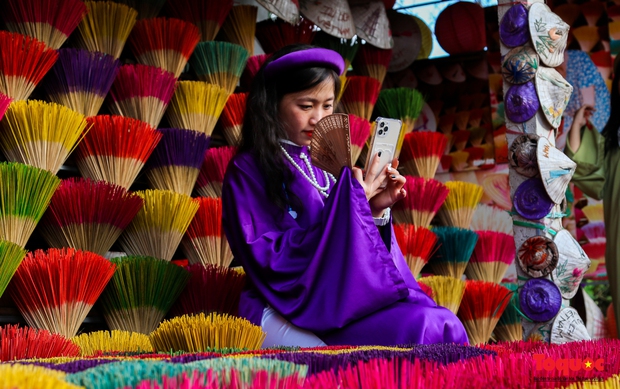 The colors of blue, red, purple, yellow… of the Ao Dai and the colors of the incense sticks have created a lively space for the traditional incense village with hundreds of years old.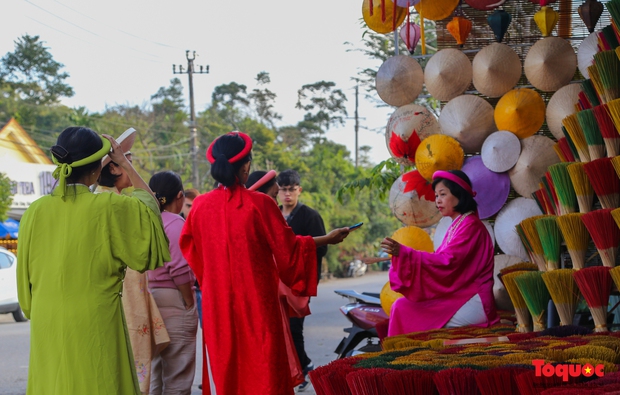 Ms. Nguyen Thi Thanh Tuyen (visitor from Binh Dinh) shared: "I came to know Thuy Xuan incense village through the recommendation of a friend, come here directly and then I will be impressed. The space is so brilliant! I will rent an Ao Dai to save beautiful photos in this craft village."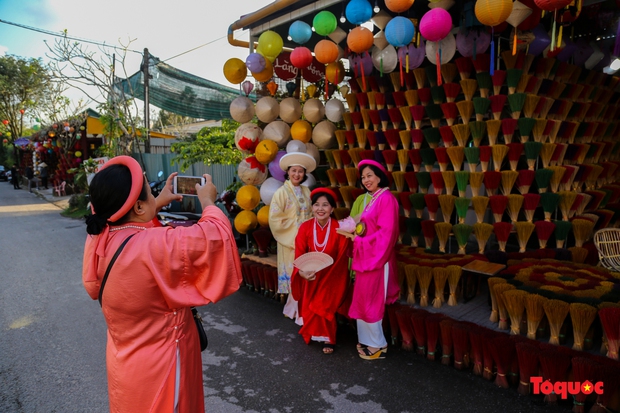 Tourists wear antique clothes and check-in at Thuy Xuan incense village.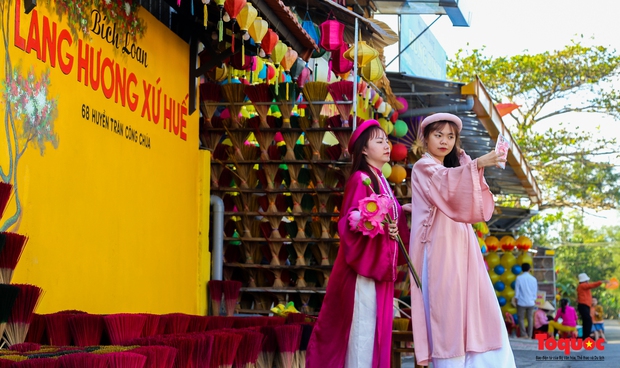 It is known that after the time of the COVID-19 epidemic, more and more domestic and foreign tourists flock to Thuy Xuan incense village.When searching for the hashtag #langhuongthuyxuan on the social network Facebook, there are thousands of results that produce colorful photos of this craft village posted by visitors.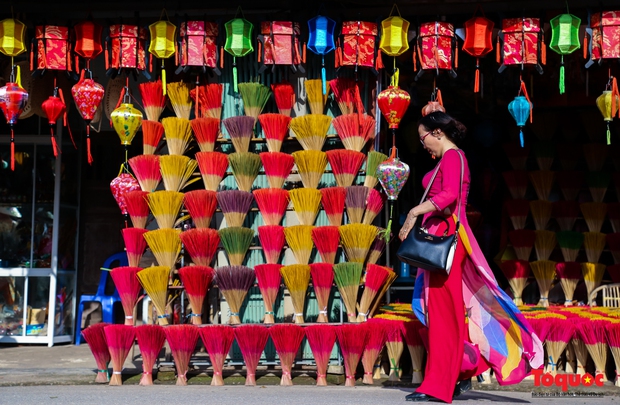 With its unique beauty, along with a new way of doing tourism, Thuy Xuan incense village is now a place to "hold the feet" of many tourists when coming to Hue.This has contributed to the development of local tourism, increasing income for people, thereby helping to preserve a traditional craft village.
According Tổ Quốc