Nowadays, when visitors to Tra Su Melaleuca forest not only admire the beautiful scenery of the water-ink painting among the thousands of Melaleuca forests but also be infatuated with many other unique works.
Tra Su Melaleuca Forest has long been a famous tourist destination at home and abroad, attracting visitors from all over the world with a series of unique events and works such as: Global Bamboo Bridge, European-style pigeon castle, Love flower garden, bird watching garden …
Recently, a unique project has just been put into service by Tra Su Melaleuca Forest Tourist Area to serve tourists is Kieu Bridge.
This work is likened to opening the entrance to the southern "flooded green paradise" – Tra Su Melaleuca forest. Cau Kieu is an extremely impressive masterpiece of art built with monolithic wood imported from Africa.
Cau Kieu has a length of nearly 100 meters and has a clearance of 7 meters, the path up and down the bridge is colorful flower beds, which adorn the space of the tropical Melaleuca Museum as a fanciful hybrid.
Standing in the middle of the bridge, visitors can admire the pristine Melaleuca forest stretching all the way, far away is the panoramic beautiful peaceful and remote coastal region.
Each span of the bridge rises to the blue sky and seems to reach the edge of the forest, Tra Su has more points in the lens of stunning photography when experiencing at the lush green Melaleuca resort.
Especially the highlight is the chain of dove mansions, the dotted point with mini flower gardens on high … creating a sparkling and romantic scene that makes people "lose their heart" right in the lane of paradise.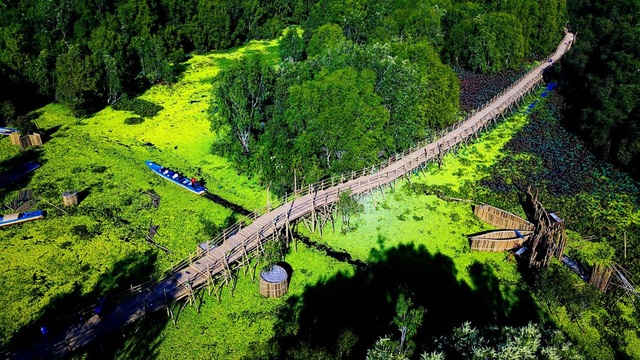 In addition to the Kieu Bridge, the work that captivates many visitors is a ten thousand bamboo bridge, which has been in service for many months. The bridge goes straight into the "intestines" of the Melaleuca forest, helping visitors to experience and fully enjoy the fresh air of the largest Melaleuca museum in the West.
Parallel to the miraculous bamboo bridge are small landscapes also made of bamboo, beautiful little houses and stops to watch wild birds, fragrant cajeput flowers …
Currently, the tourist destination of Melaleuca forest is wide open to welcome visitors with many attractive incentives for tourists to "explore the southwestern border", especially when the water comes back, the scenery of the Melaleuca forest is as beautiful as the water-color painting. beautiful and pure.
Impressive images at Tra Su Melaleuca forest: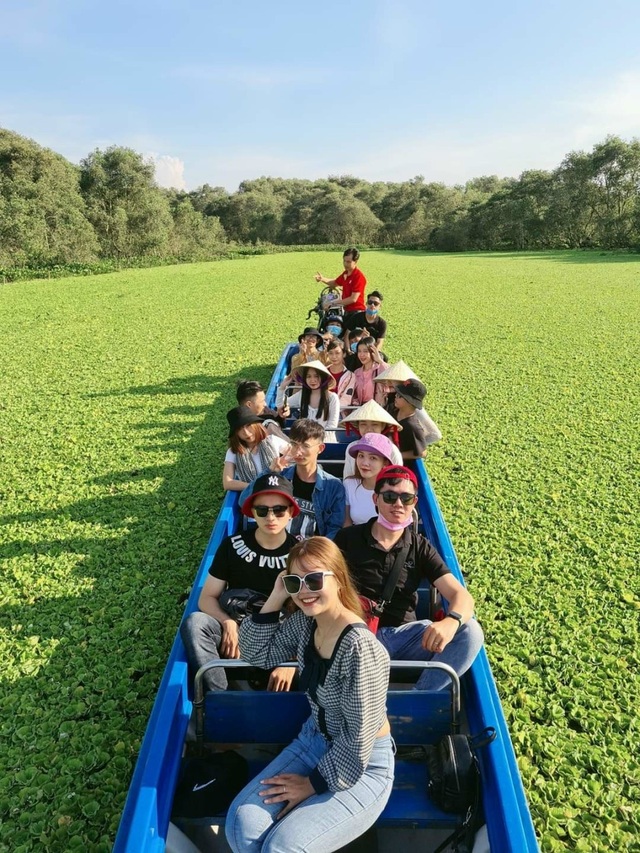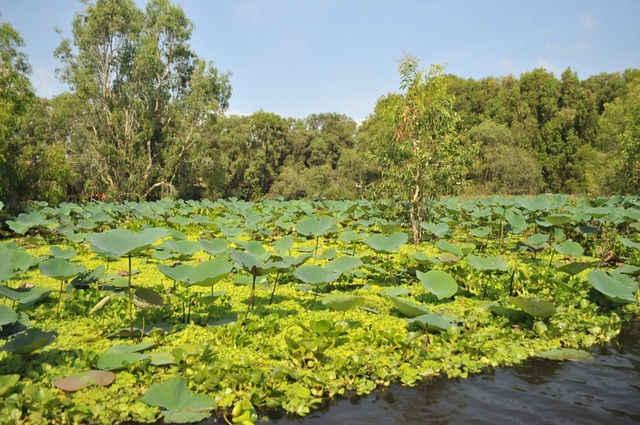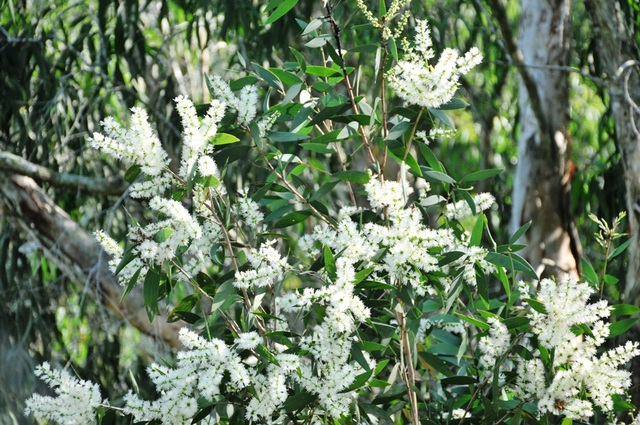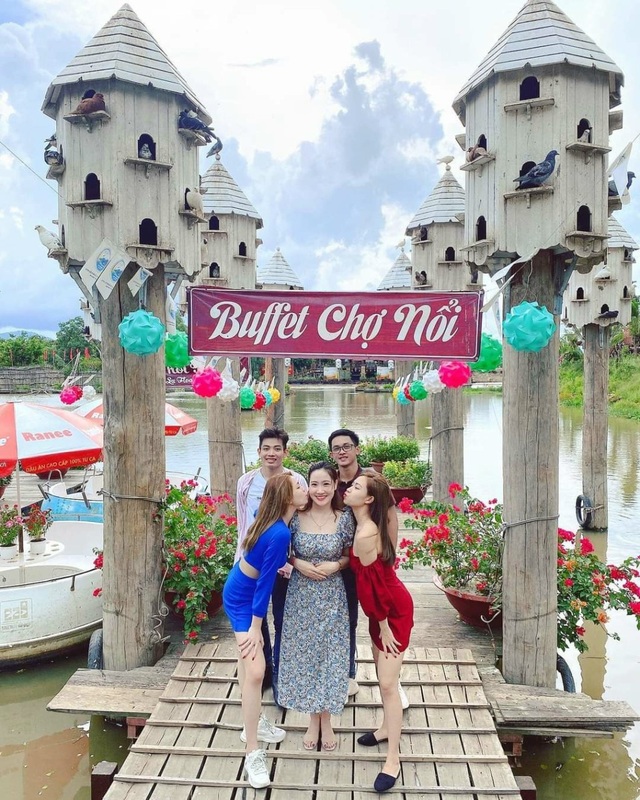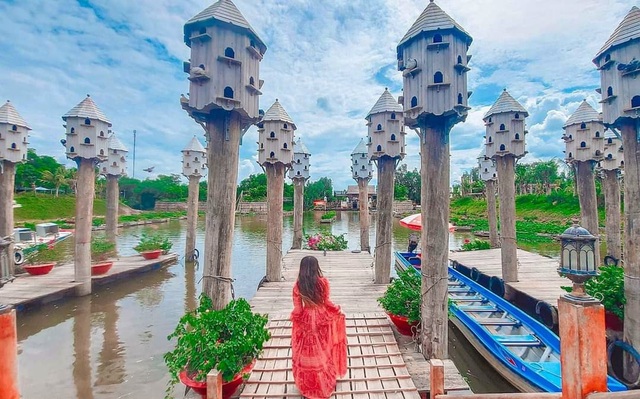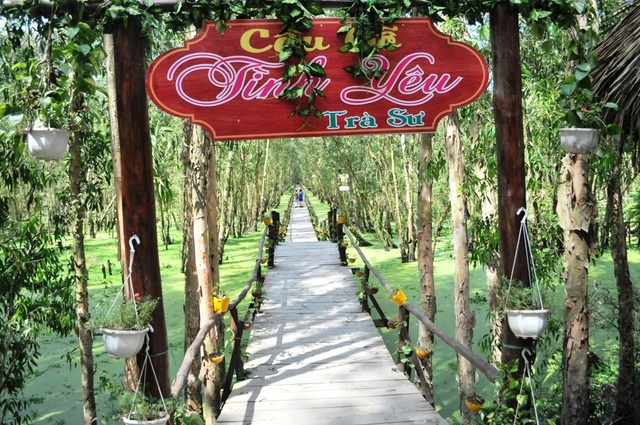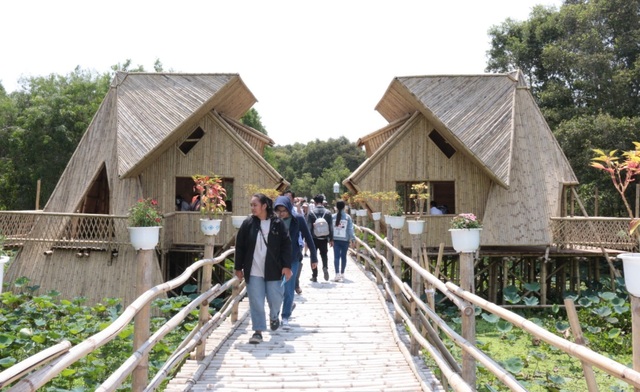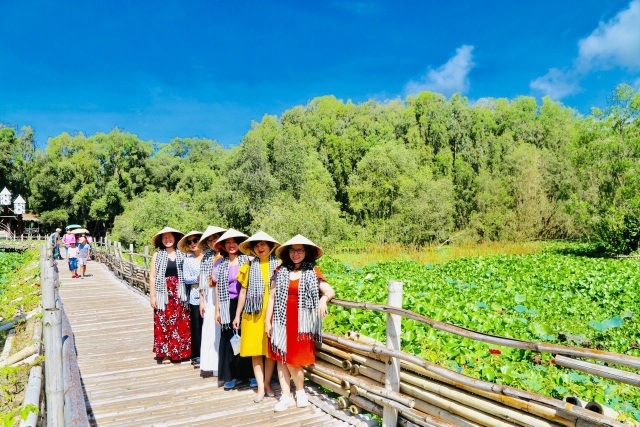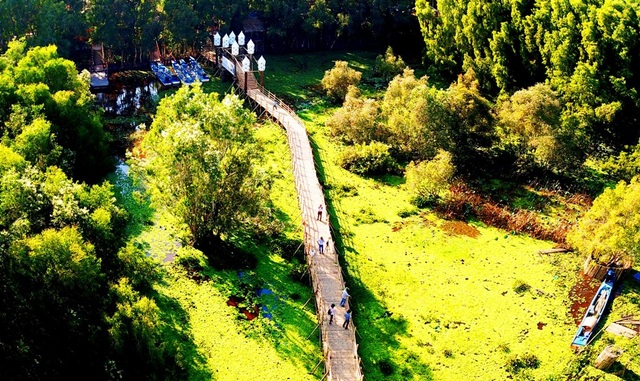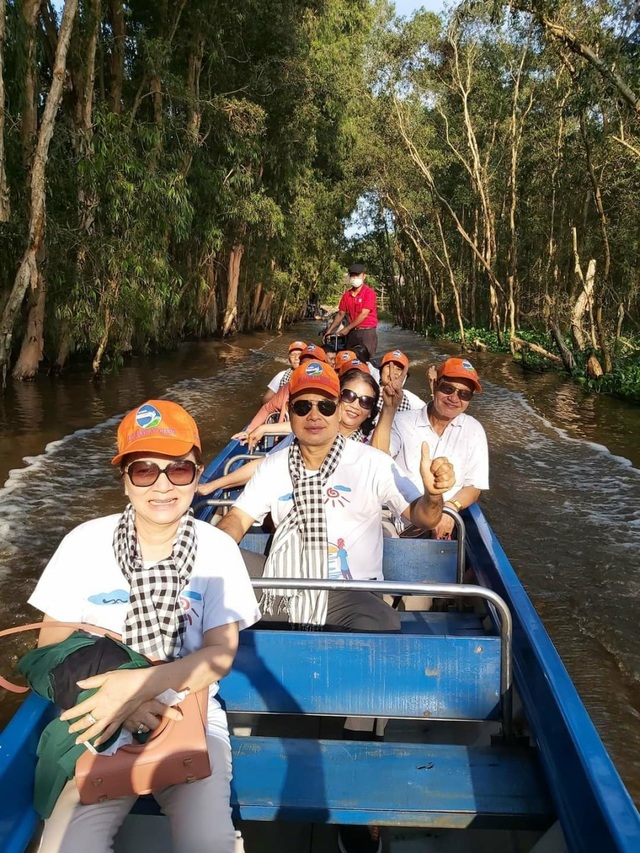 Dân trí