Mr. H. spent more than 20 million VND to buy 3 types of chicken (unicorn chicken, MiniCochin chicken, and fish scale chicken) to play Tet holiday and give as gifts.($1=25,000 VND)
The feat of playing chicken on the Tet holiday
At the end of the year, many people buy exotic plants or animals to play with during Tet or as gifts. Not out of this mentality, Mr. Vu Trong Ph. (Hanoi) also spent nearly 10 million dongs to own a pair of fish scale chickens (also known as Dai Cat chickens) with golden feathers.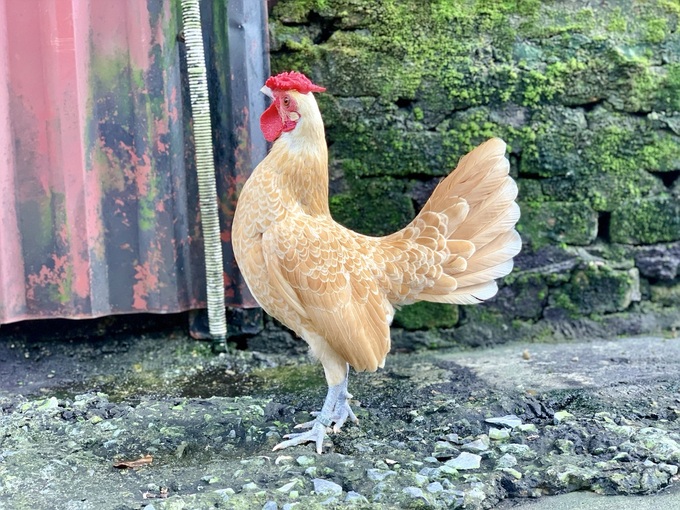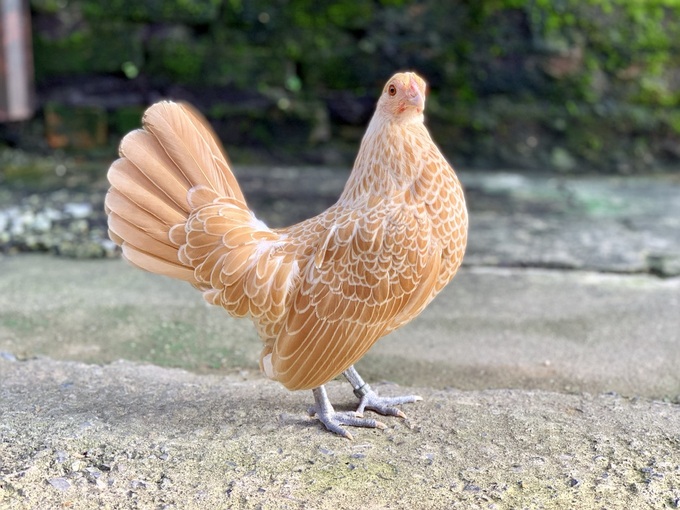 Mr. Ph. In feng shui, the chicken has a very important meaning. In particular, the rooster is said to help dispel the killings of the house.
Therefore, on the occasion of the New Year, he bought a pair of Dai Cat chickens to display in his yard with the hope that in the new year, the whole family will be lucky and receive a lot of positive energy.
"The most special feature of this type of chicken is the very uniform and beautiful fish-scale pattern feathers. Dai Cat chickens often have silver, copper and golden feathers. Golden yellow feathers represent wealth, luck, regal, so the price is higher and many people buy it during Tet," said Ph. speak.
Mr. H. (in Nha Trang) is also a lover of exotic chicken breeds. After finding out, Mr. H. spent more than 20 million VND to buy 3 types of chicken (unicorn chicken, MiniCochin chicken, fish scale chicken) to play Tet holiday and give as gifts.
These chicken breeds are very rare and only a few places in the country can supply them. Therefore, Mr. H. had to order from a farm in the North.
The chickens are packed in plastic baskets by the seller and transported by train from Hanoi to Nha Trang. Mr. H. has paid 50% deposit to the seller. After receiving the goods, seeing that the chickens were healthy, awake and full of quantity, this man paid the remaining amount.
Chicken has a unique and strange appearance that attracts customers
Talking to Dan Tri , Mr. Quang Nam, the owner of a farm specializing in providing strange and unique chicken breeds (in Me Linh, Hanoi) said that his farm is at the busiest time of the year.
Customers all over the country have contacted to order ornamental chickens such as Tan Chau chicken, Thai bamboo chicken, giant unicorn chicken, Polish lion chicken, MiniCochin chicken…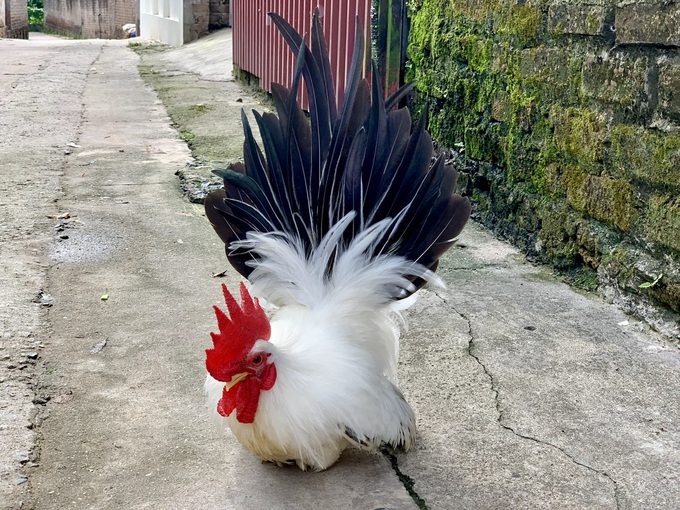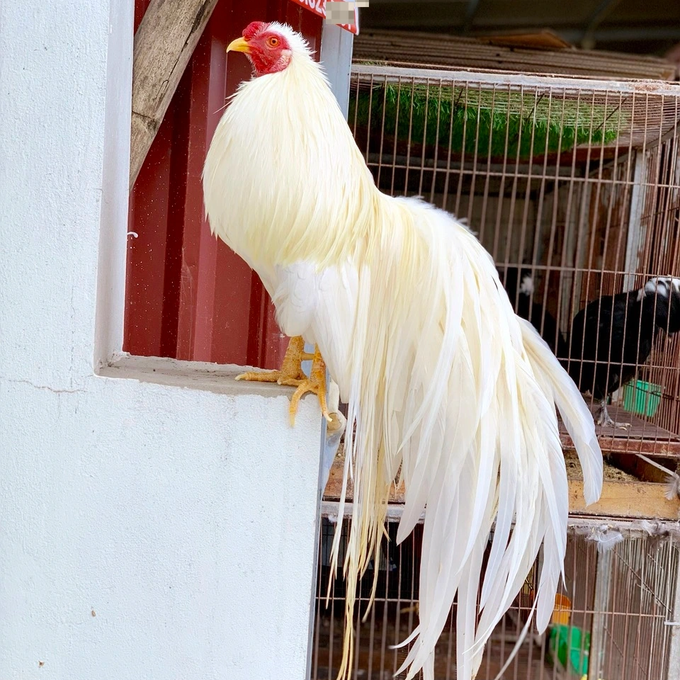 According to Mr. Nam, in recent years, the trend of playing ornamental chickens has been growing, especially at the end of the year when the demand for gifts and enjoyment increases.
People in the southern provinces are very fond of collecting chickens with different shapes. Mr. Nam often transports ornamental chickens by air or by train to customers in Ho Chi Minh City and the western provinces.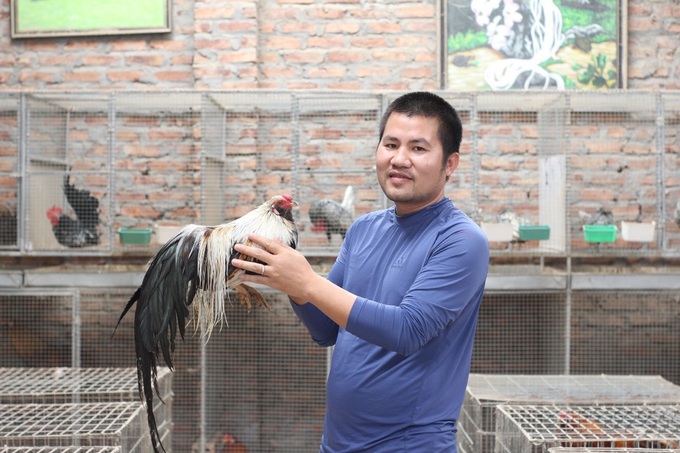 "The cost of flying chickens is quite high, about 1.5-2 million VND / pair, but only in the morning customers received the goods. The cost of transportation by train is cheaper, about 500,000 – 700,000 VND/ couple, but it takes 2 days for the chicken to reach the customer.
The carrier will be responsible for taking care of and feeding the chickens. On average, customers in the South will spend about 10 million VND to own a pair of beautiful ornamental chickens," said Nam.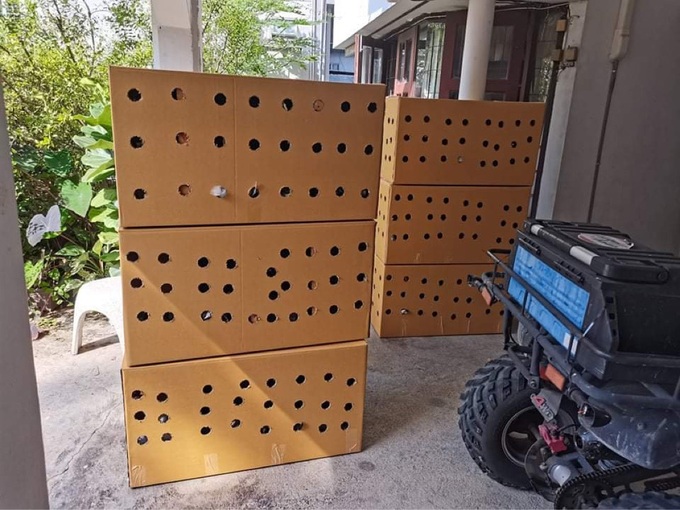 To ensure that the chickens can be delivered to healthy customers, Mr. Nam often prepares plastic and wooden crates and carefully divides them. In each compartment, he put all the food, water, and vegetables.
Talking more about the need to play ornamental chickens during Tet, Mr. Nam said, many people like to play domestic chicken breeds such as Tan Chau bamboo chicken. This type has a very long and beautiful tail, and the price is affordable…
"On New Year's Day, people often buy Tan Chau chickens so that they can stand in ornamental trees and bridges in the garden. Chickens can show off their smooth meter-long tail. The price of this type of chicken is very diverse, Depending on the requirements of the player and the beauty of each child, there are pairs from 1 to 2 million VND, there are also pairs from 7 to 8 million VND", Mr. Nam said.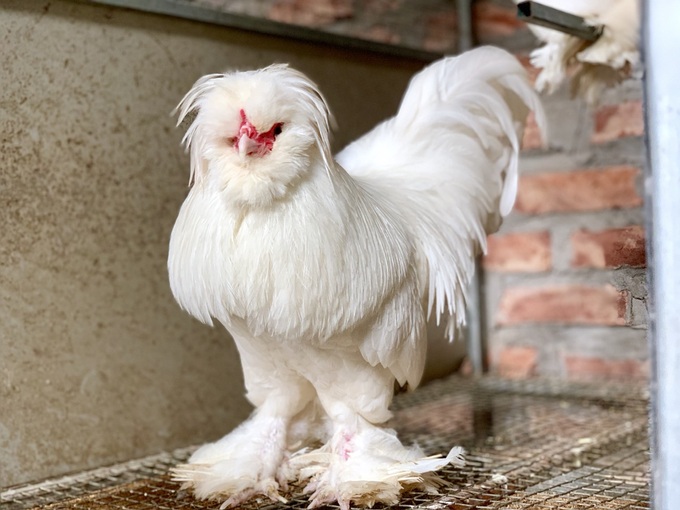 Others like to play imported chickens such as Thai bamboo chicken, giant unicorn chicken (imported from Russia, Turkey), fish scale chicken (imported from England), Sultan chicken… because these chickens bring The meaning of feng shui, great sand, great benefits.
Mr. Nam said: "For example, fish scale chicken if it is imported from the UK, with yellow feathers with white border, it will cost 20 million VND per set (1 cock, 2 hens). Goods raised for domestic breeding are about 10 million 1 set (1 drum, 2 hens).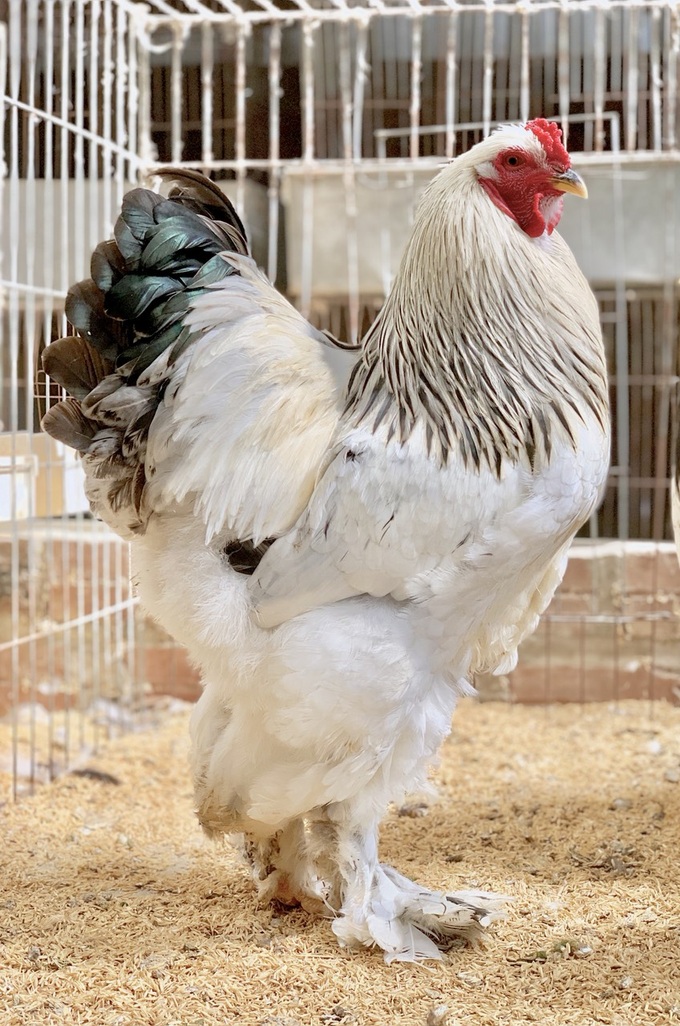 Giant unicorn chicken has a tall appearance, brilliant feathers, so it is often bought to be released in the garden and campus. In addition, on this occasion, many players also buy Polish lion chicken and Turkish Sultan chicken.
According to Mr. Nam, these are two chicken breeds with diverse colors with the head covered with feathers looking like a lion's mane. Thanks to the unique and strange shape, this breed of chicken is especially loved by the hobbyist. Like the Sultan, the legs are larger and covered with more hair.
According to Mr. Nam, the strange chicken breeds are not too difficult to raise, most of them are easy to adapt to the climatic conditions of Vietnam. The food of ornamental chickens is the same as that of our chickens, mainly bran, vegetables, rice, rice…
The rearing is not too fussy, but to ensure that the chickens are healthy, well-developed, and beautiful, the breeder must especially adhere to the vaccination schedule and clean the chicken coop.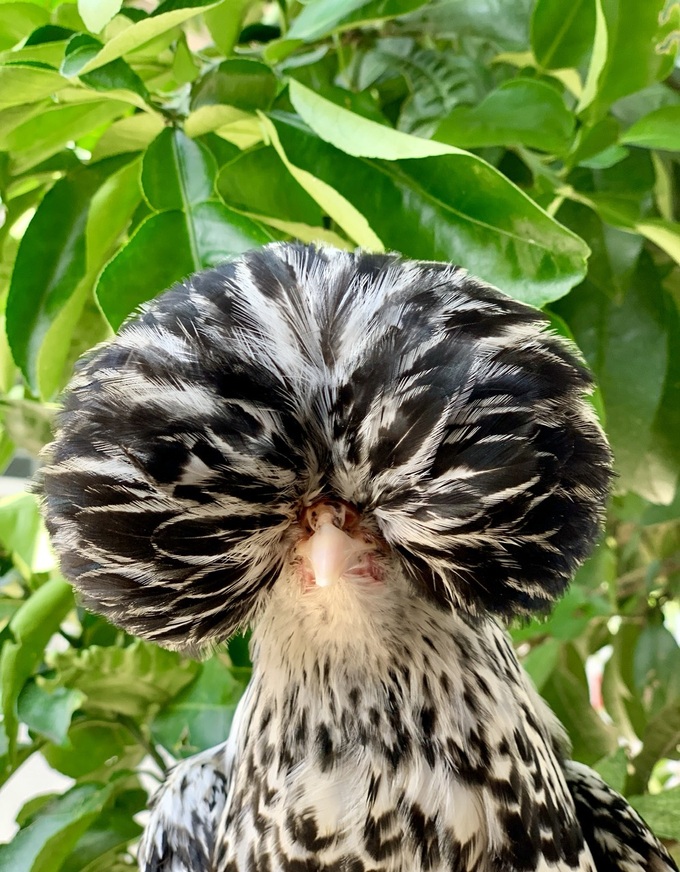 According to research, the demand for playing ornamental chickens during Tet is increasing, but the market supply is currently quite scarce because these chicken farms are not popular. In addition, the difficult import process due to the epidemic also greatly affected the source of goods.
Quang Nam said that the number of chickens on his farm is only enough to supply a small number of domestic customers. Many customers have to order 1-2 months in advance for delivery.
(According Dan Tri)