The picturesque old village that not many tourists know about in Cat Ba is very suitable for those who love to travel and explore on the occasion of the holiday.
With more than 100 years old,  Viet Hai is an ancient village with charming scenery, a rich ecosystem including the sea and forest, and extremely poetic and peaceful. This village is located deep in the Cat Ba national forest, almost completely isolated from the noise and bustle of the world outside, so very few tourists know about this place. But thanks to that, Viet Hai village still retains its wild and primitive beauty, giving you new and interesting experiences unforgettable.
This is still a small fishing village, only about 150 hectares deep in Cat Ba National Park, Cat Hai Island District, Hai Phong Province.
Move
Moving to the fishing village
To get to Viet Hai village, you need to go to Hai Phong first. If you are in Hanoi, you can move to Hai Phong by bus, train or plane. Airfares from Hanoi airport to Hai Phong airport range from 3,500,000 VND/person round trip. Bus fare is relatively cheaper, about 130,000 VND. If you are in Ho Chi Minh City, you can choose to move to Hai Phong by sewing machine for the fastest and most convenient way. Ticket prices range from 2,000,000 VND/person round trip.
From Hai Phong airport, you can rent a car to go to Beo wharf in Cat Ba town. Once you arrive at Beo wharf, you will choose one of two forms: taking a boat by sea or trekking by road to Viet Hai village. For sea route, you can go to the island by boat, hire a canoe, hire a tender… Take a boat for 50,000 VND/person/time, hire tender for 150,000 VND/time, rent a canoe for 400,000 VND/6 people /in turn…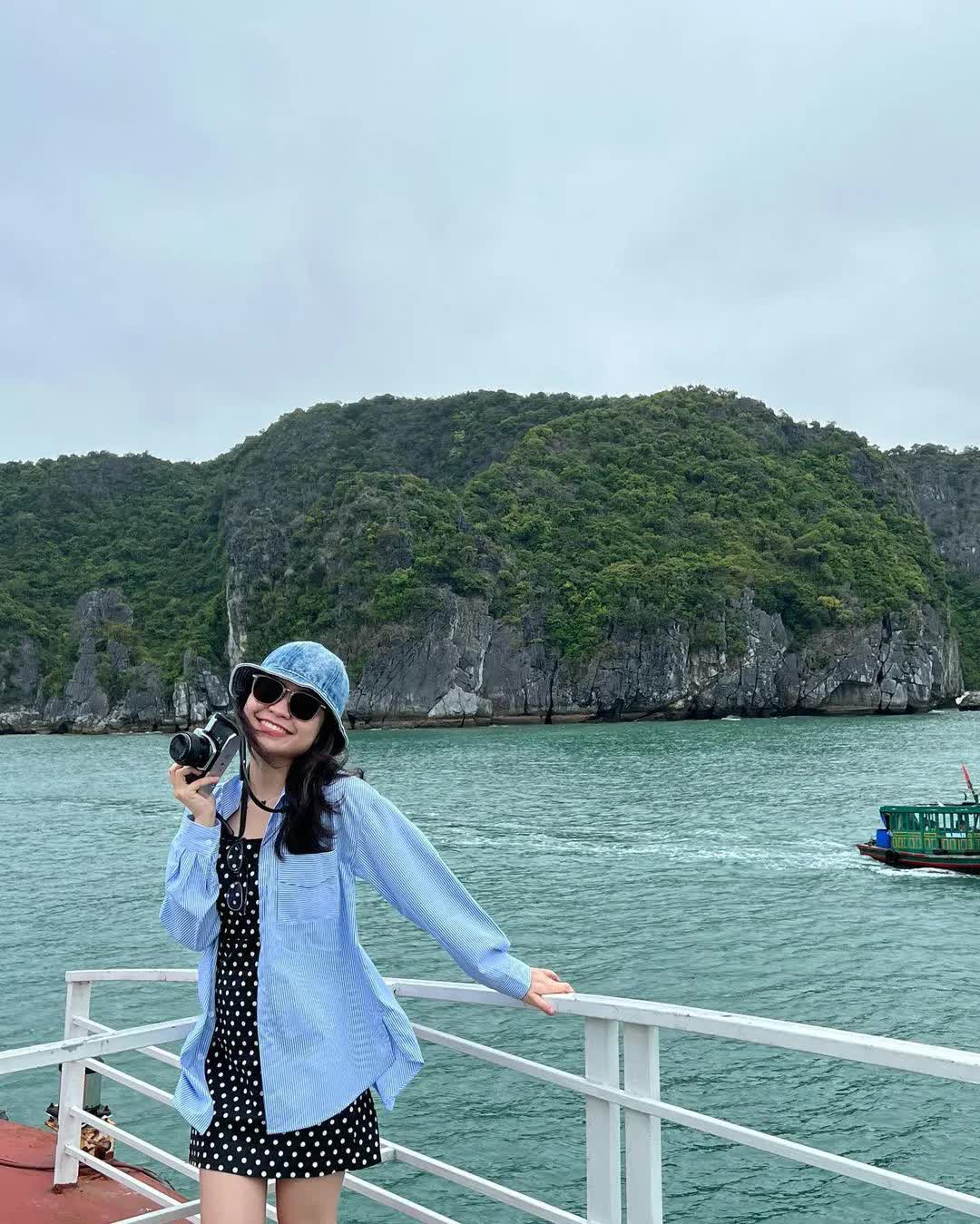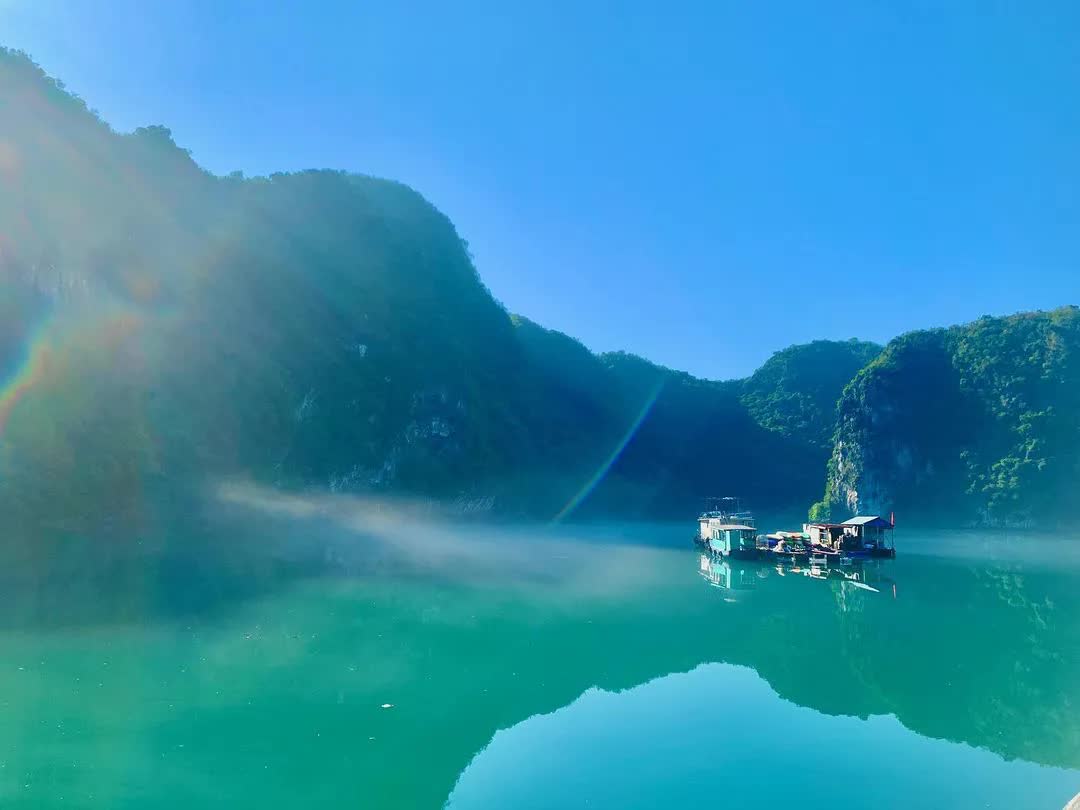 Photo: @chilly_travel, @bcuzwhythefnot
If you choose to go by road, you will buy an entrance ticket to Cat Ba National Park for 80,000 VND and go through a 12km long road deep in the forest to arrive. In particular, when choosing this form, you need a guide to show you the way or go on a tour. In addition to the above two forms, now, you can also get to the village faster and more economically by taking the tram with the fare of about 30,000 VND/person/round trip.
Moving in the fishing village
Once you arrive, you can rent a bicycle or tram to go around, starting your journey to explore this ancient village. Bicycle rental price will range from 50,000 VND / person / day, electric scooter about 150,000 VND / way and 250,000 VND / 2 ways.($1=24,000 VND)
Stay
In Viet Hai village, there are quite a few homestays, hotels, bungalows, resorts, … with various designs. You can refer to some addresses such as: Lan Homestay Viet Hai, Lotus Homestay, The Whisper Of Nature Bungalow…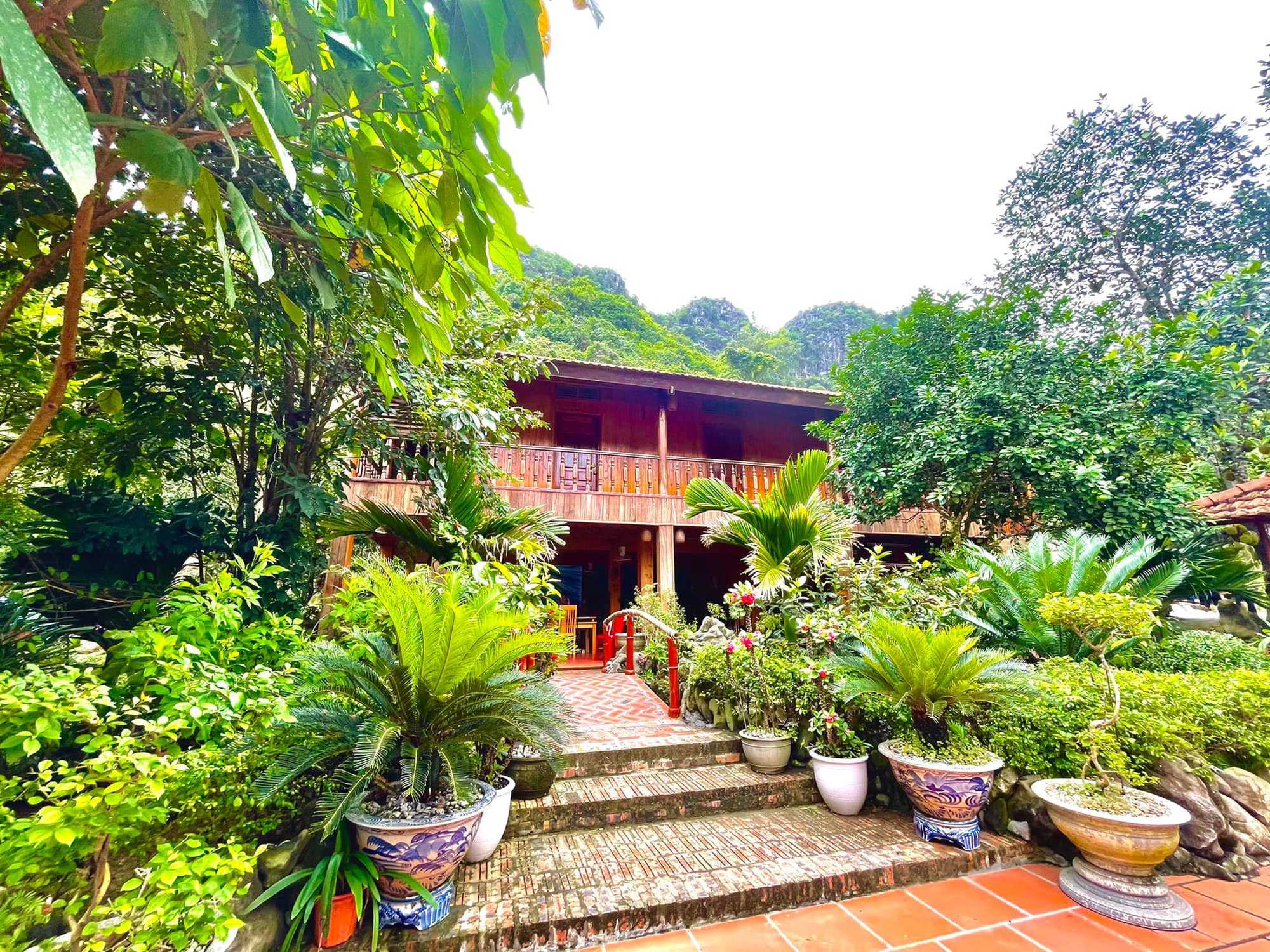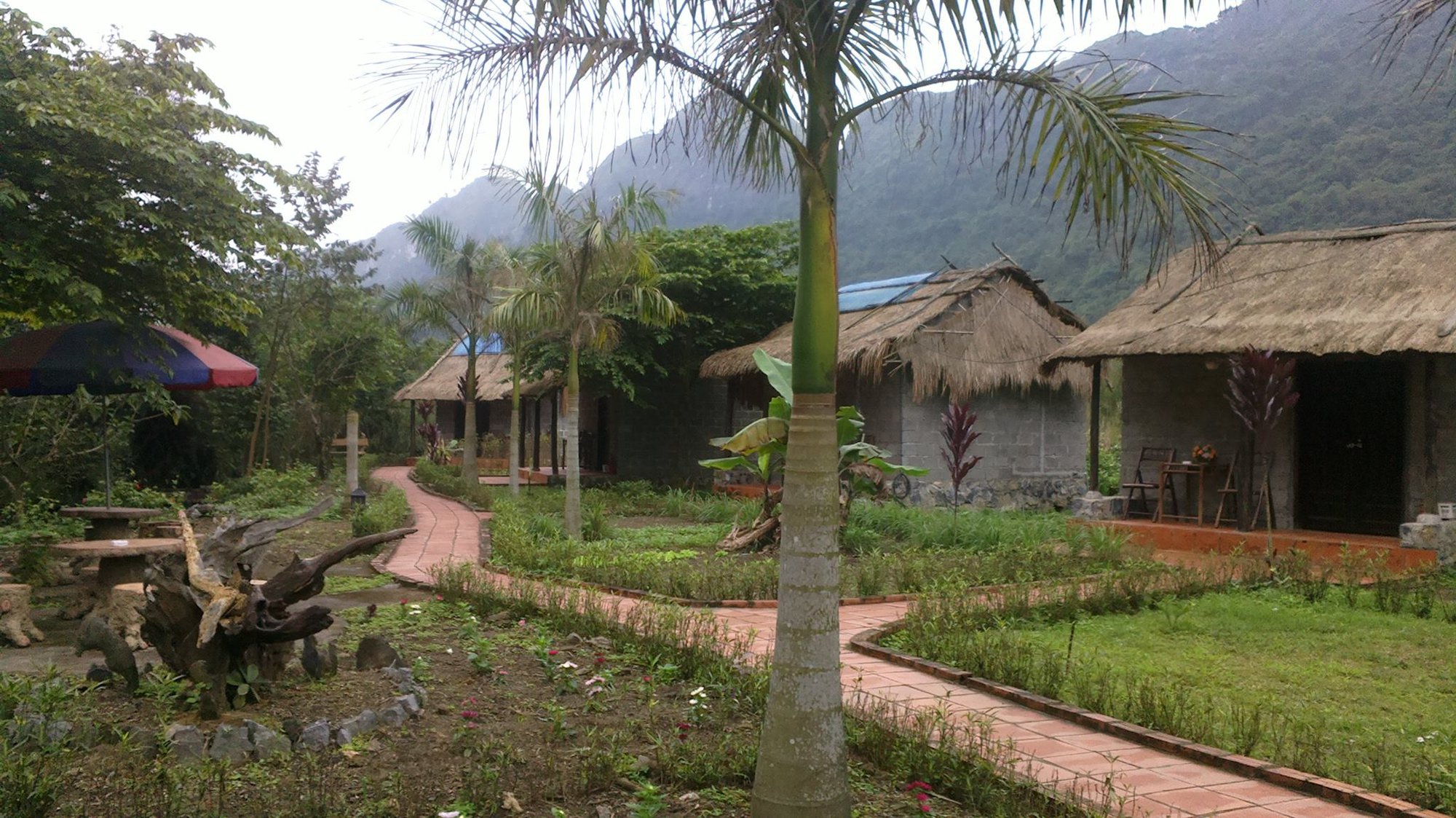 Photo: Lan Homestay Viet Hai, The Whisper Of Nature Bungalow
Fun activities for the family
In recent years, Viet Hai brushing village has just been known and become a community eco-tourism destination, but most tourists will be foreign tourists who love to travel. If you and your family come here, you will enjoy a life separate from the noise outside, immersing in the peaceful, unspoiled space of the forest and the sea.
Experience the life of Indigenous people
With only about 70 households living, Viet Hai fishing village is located almost completely isolated from the outside world, secluded and wild. People here almost still keep a fairly "primitive" life, mainly living by fishing, agriculture, … so the air is very fresh and pure. In Viet Hai, there is no market, and there are very few restaurants serving food.
Coming here, your family will have the opportunity to experience the life of the indigenous people, get acquainted with the local culture in the closest way. People can familiarize themselves with activities of catching fish, picking vegetables, cooking groups… to prepare a simple meal for themselves.
In addition, visitors can walk together to visit the view of the village, soak in the fresh air and listen to the extremely relaxing birdsong.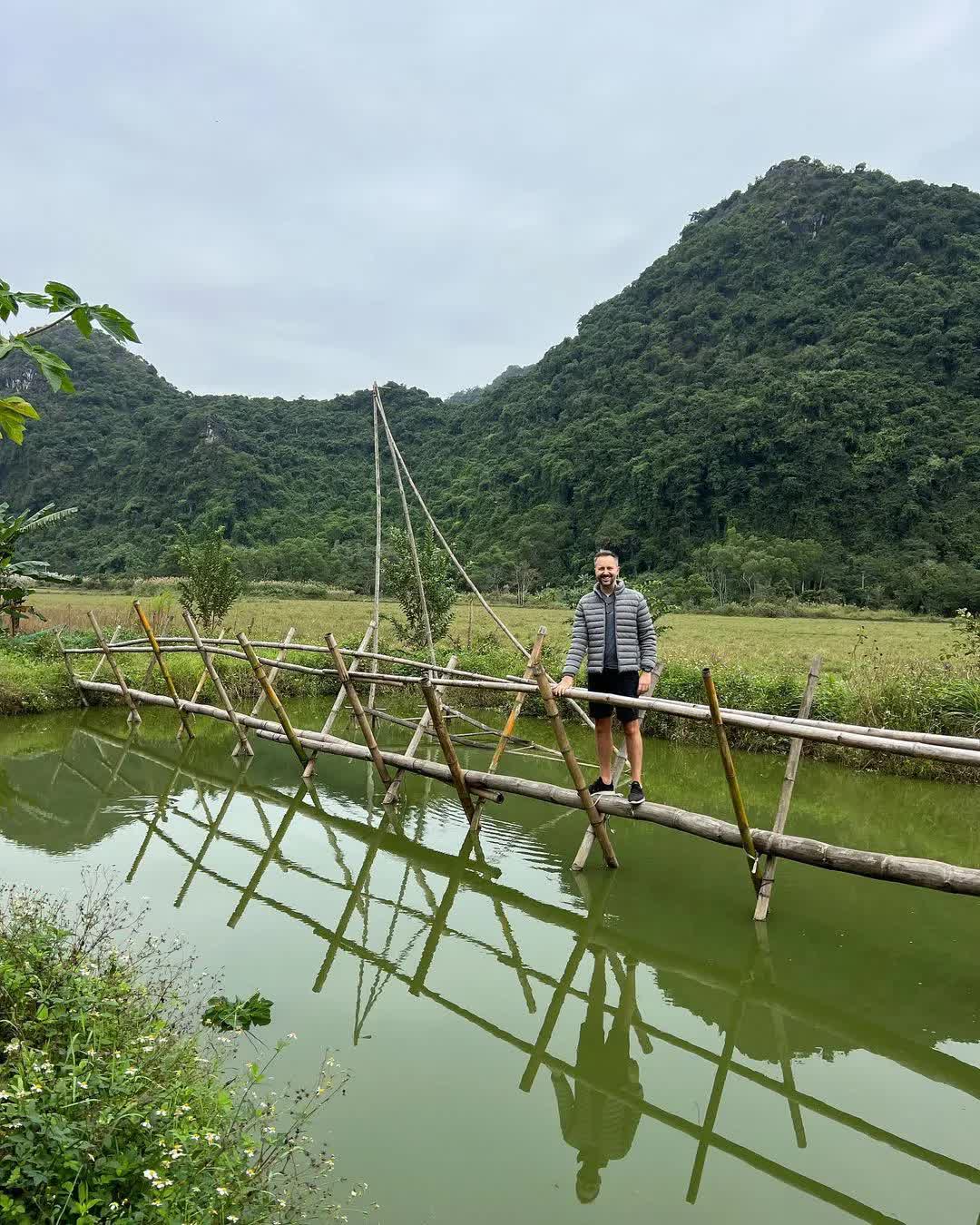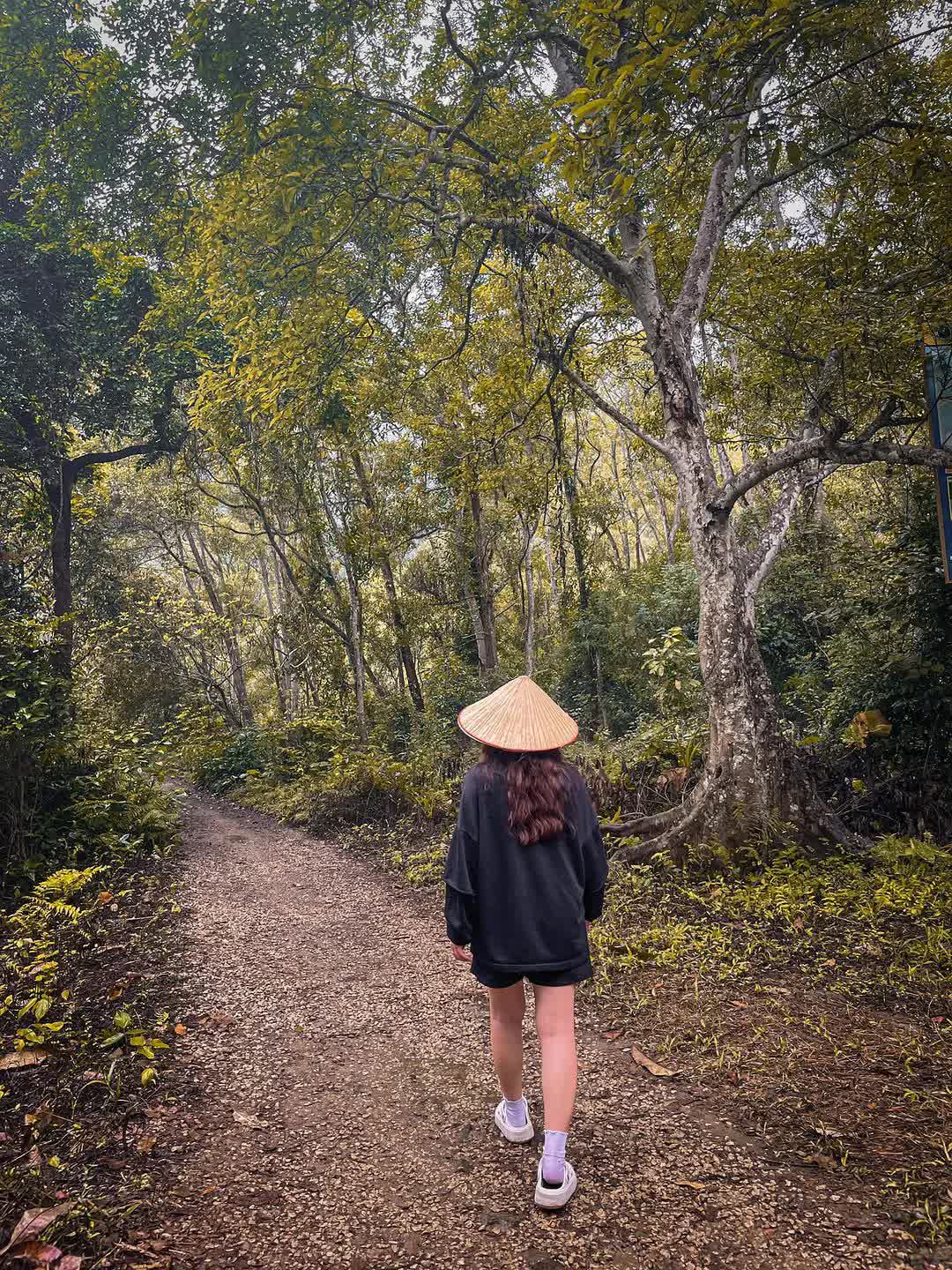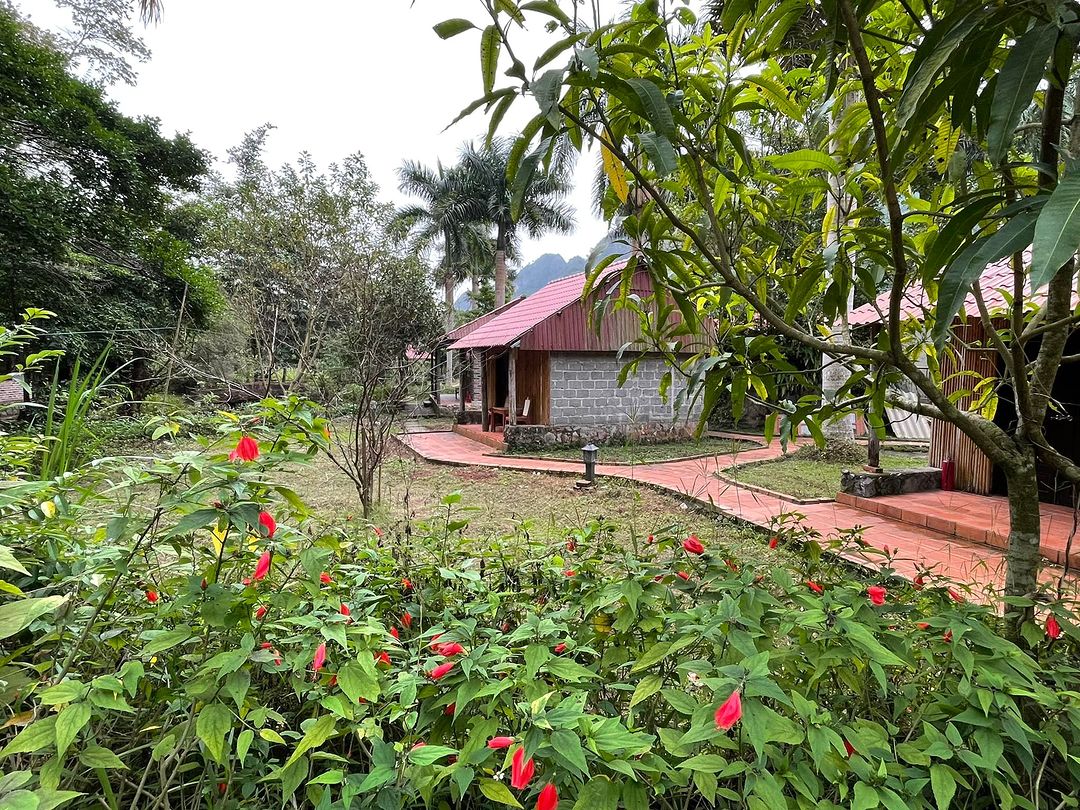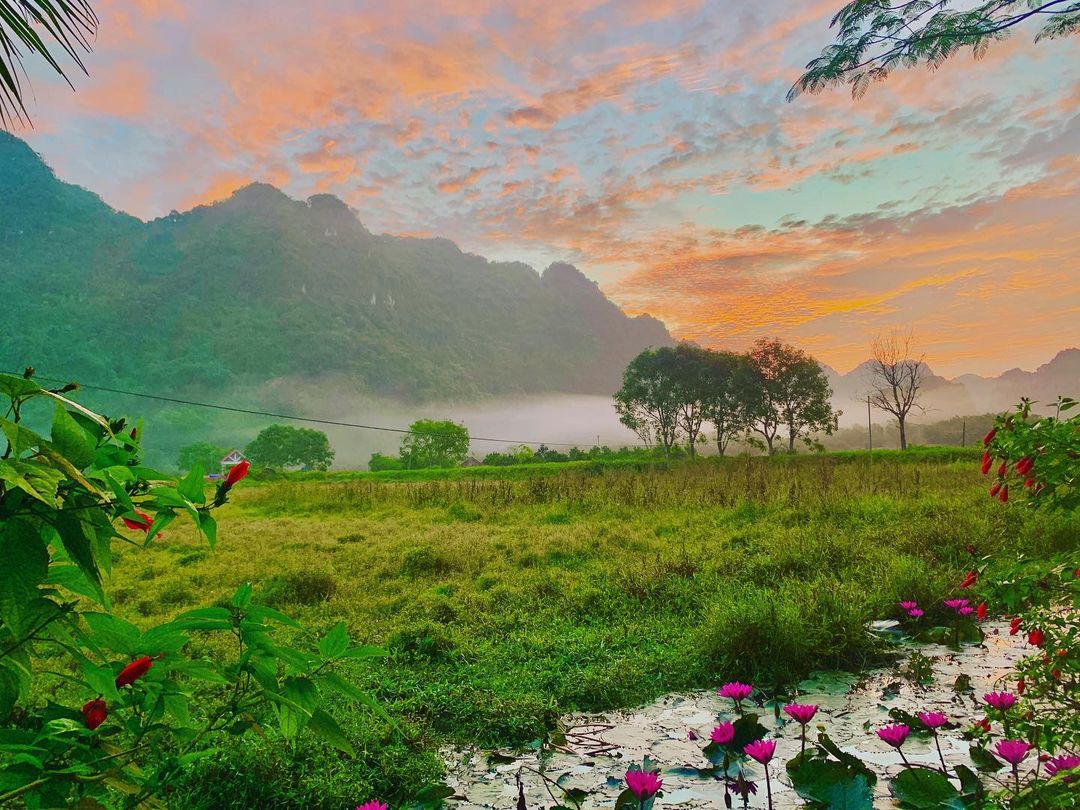 Photo: @chilly_travel, @toilanguyentungson, @fesouzaalfani, @sow_sow_functiony.one
Coming to the village, you should visit the thatched house of Mrs. Pham Thi Hoat's family, which is preserved to serve tourists to visit. The house was made 40 years ago, with the typical architecture of the old Northern houses with thatched roofs, cottages, and earthen walls, including a main room and a kitchen. In particular, you can also see firsthand the process of winemaking and livestock raising of Viet Hai people here.
Sightseeing bike ride with family
Favored by mother nature for wonderful artifacts, Viet Hai fishing village is nestled in the vast, poetic space of the mountains and forests, possessing majestic limestone mountains, green rice fields and green rice fields. and picturesque blue beaches.
Coming here, your family can ride bicycles around the village together, gently exercise while exploring outstanding destinations and enjoying the beauty that nature has bestowed on this small village. Great experience you can't miss when coming here.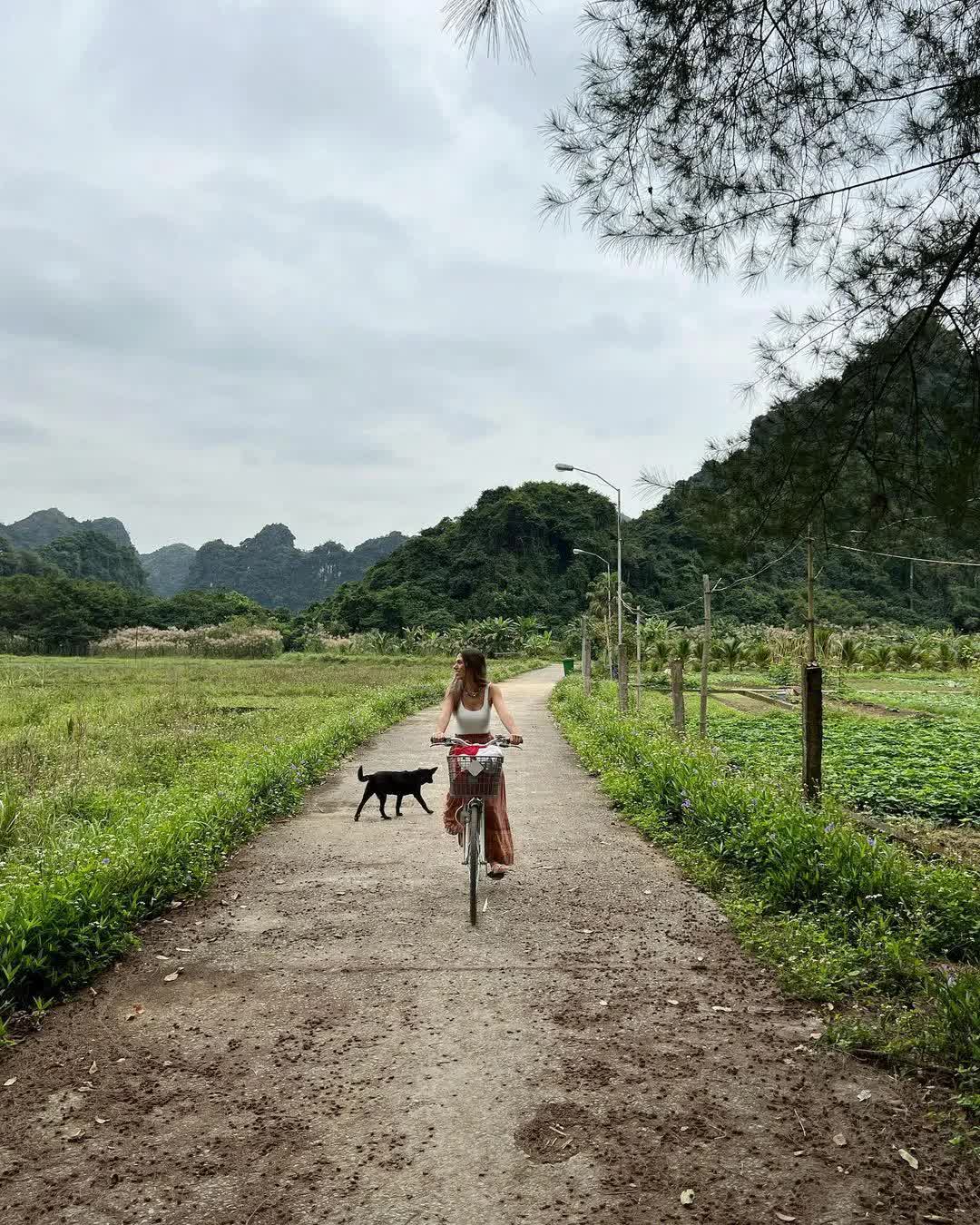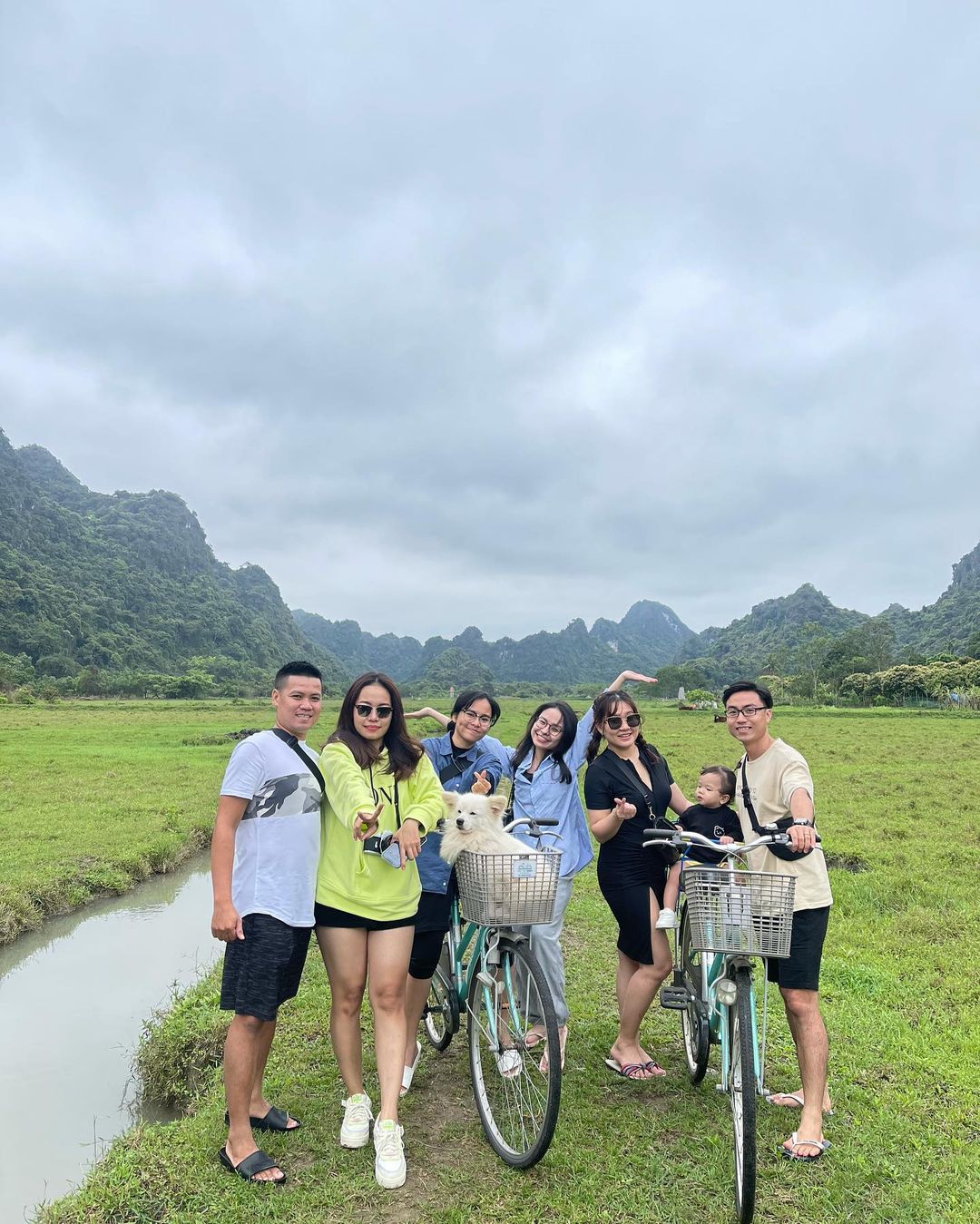 Photo: @bcuzwhythefnot, @fesouzaalfani
Transform into a fisherman and a farmer
The activity that many tourists love, especially families with young children, is to transform into a fisherman when coming to the fishing village. People will be sailing with local fishermen to harvest shrimp and fish in floating houses. After that, you can be a farmer when you can visit the green fields, adults are guided to participate in plowing the fields with the people, children can visit the farm raising buffaloes and cows. , pigs, chickens… to feed them.
Kayaking
With the advantage of ideal terrain when lying on the clear blue sea winding around majestic mountains, kayaking in Viet Hai village is an interesting activity that your family should try when coming here.
Parents and children can sit on a boat with their children, wear life jackets and row down the clear water, slowly cross the majestic caves, watch the rich and lush nature, take photos when seeing the species. rare forest birds perched on the cliffs,… definitely a wonderful experience.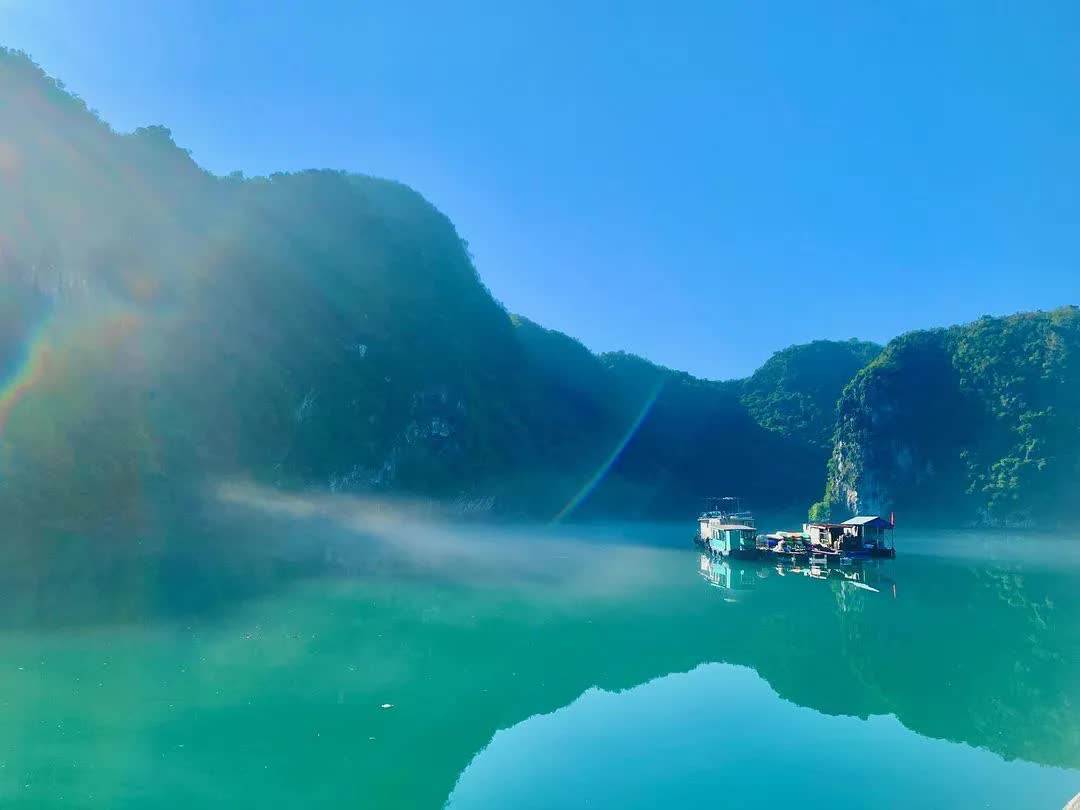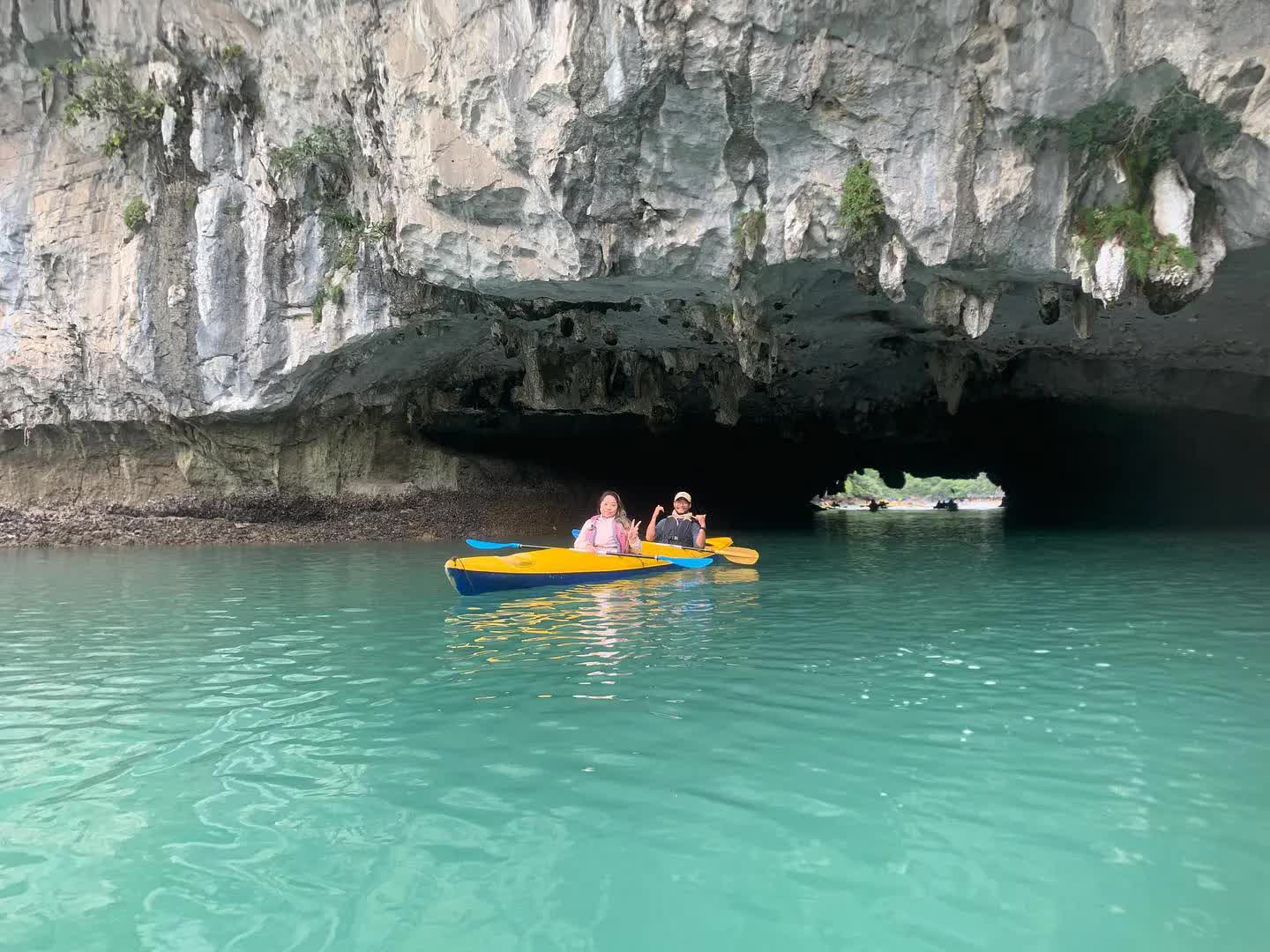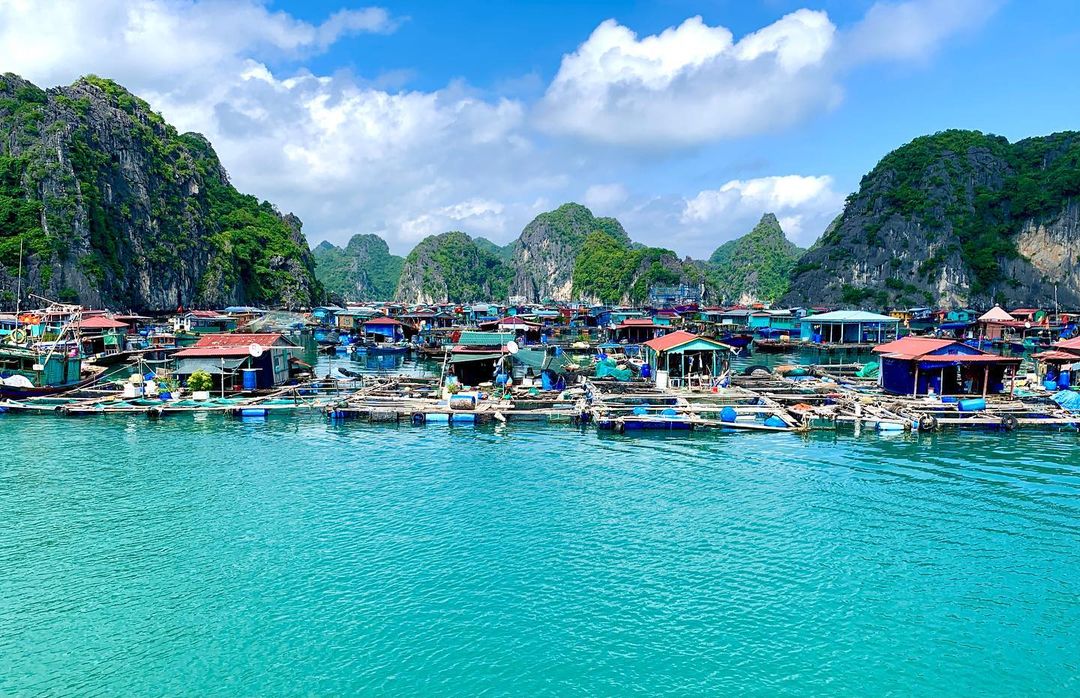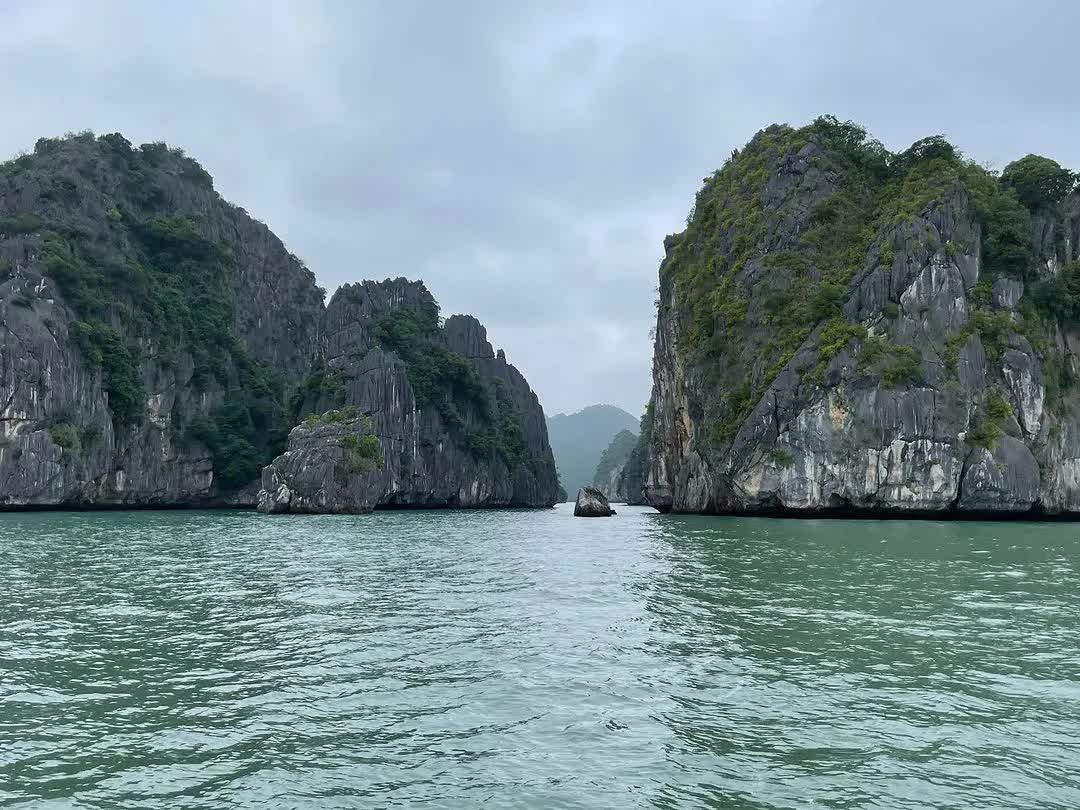 Photo: @chilly_travel, Lan Homestay, @toilanguyentungson
Climbing
Conquering the majestic mountains is also an interesting experience that attracts many visitors here. There is a trekking tour for those who like to conquer, for adults. The feeling of standing on the top of a craggy mountain, breathing in the fresh air, looking out into the distance, observing the whole landscape of nature will leave you with new emotions that will never fade away.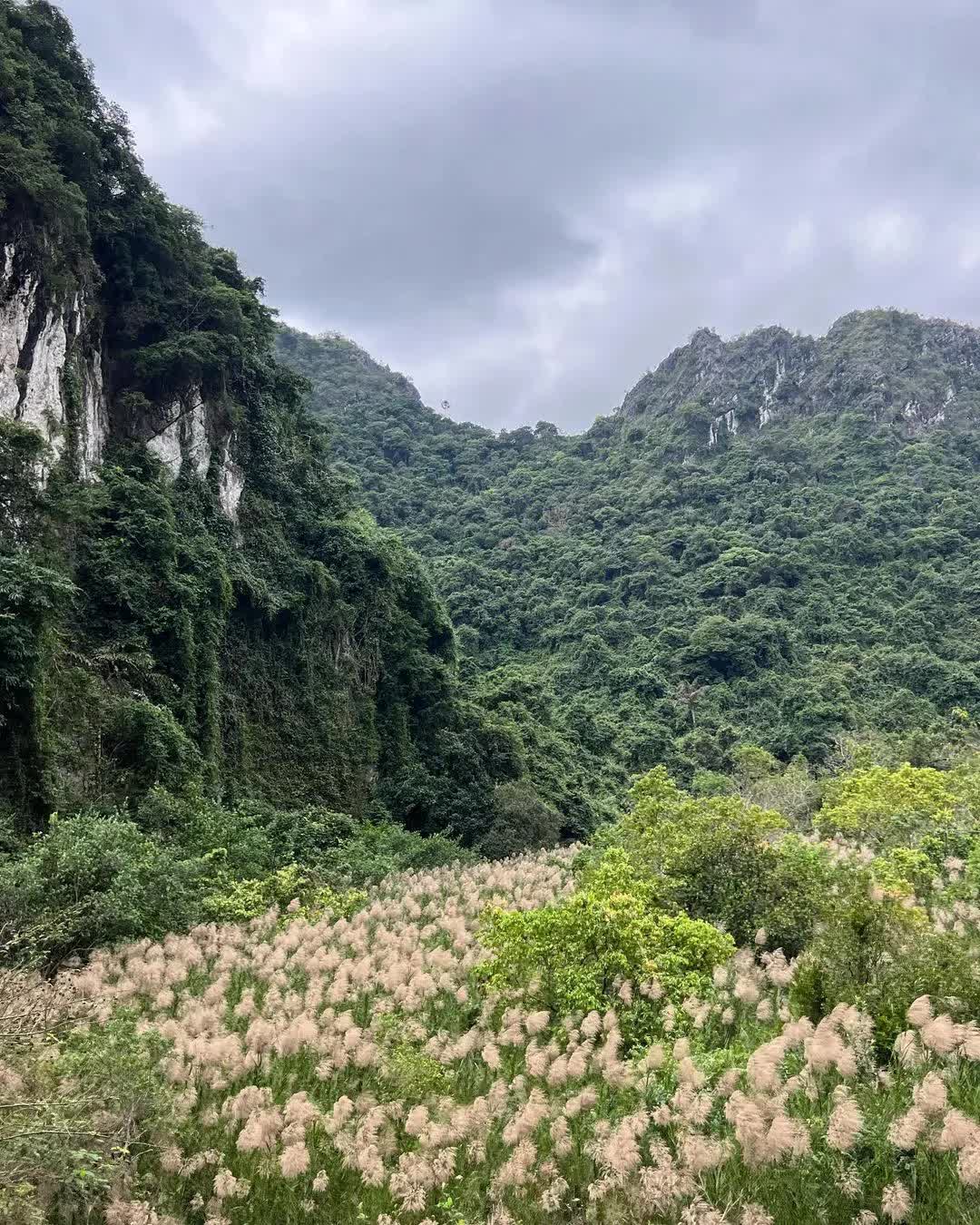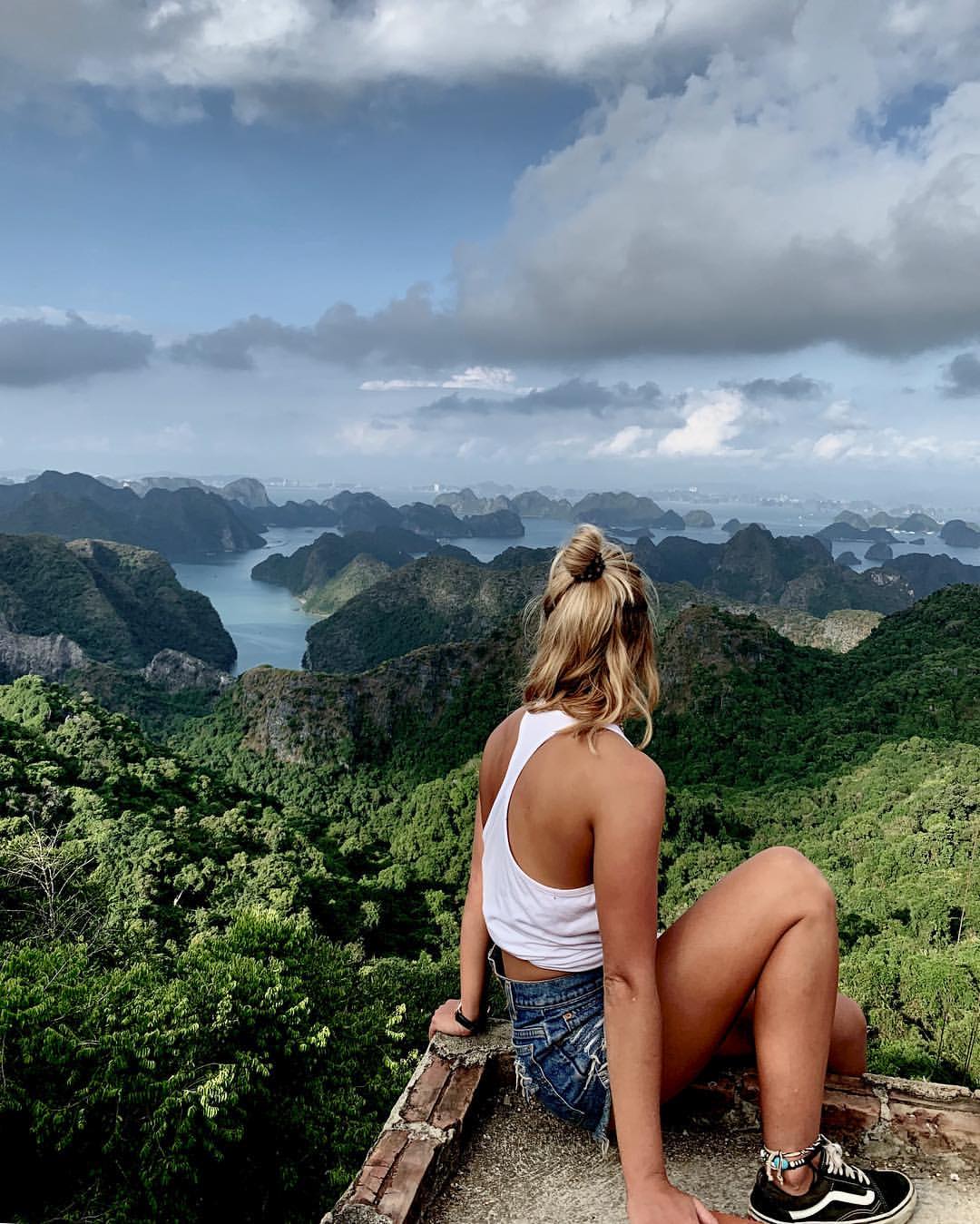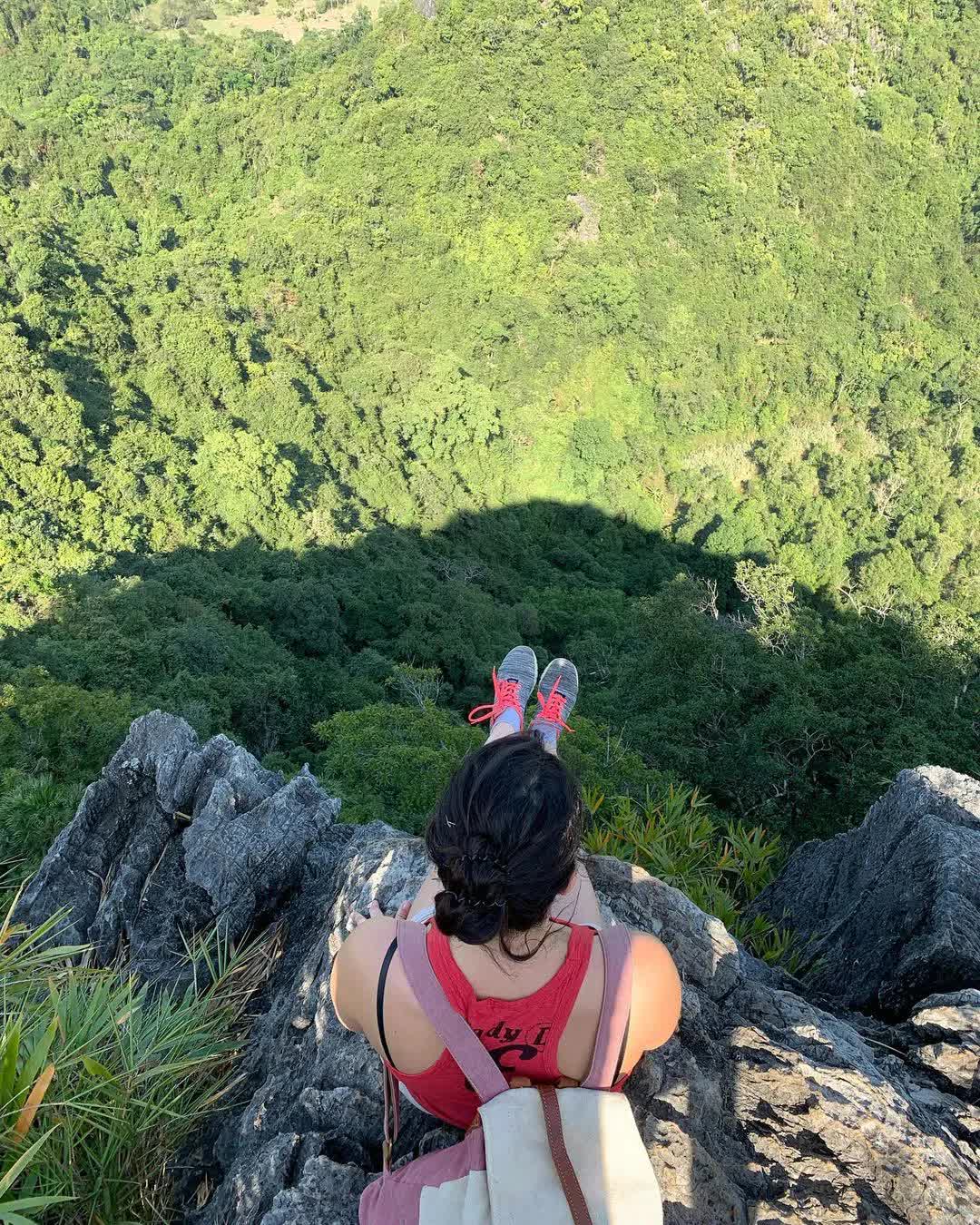 Photo: @tessamanonvs, @alyonkanikolaevna, @fesouzaalfani
Photo: Internet (Vinlove.net)