The couple Dong Nhi – Ong Cao Thang and the couple Ky Duyen and Minh Trieu are all passionate about the food in the capital.
Eating today is not too complicated because, even if we go to every province in the country, we will find the food we want. However, enjoying it right where it appeared is still a very different feeling. Not only us but even the stars have to admit this.
That's why, every time they have the opportunity to go to Hanoi, the Vietnamese stars are not afraid to "release their shoulders" and go to famous restaurants to enjoy popular dishes with the bold cuisine of the capital.
Noodle soup
Although moved to the city. Ho Chi Minh City has lived for many years, but every occasion, Quynh Anh Shyn is not afraid to express her craving for Hanoi dishes. In the clips recording the journey to "eat down" the capital, a dish that often appears is pho. She lamented when she was led to Pho Tu Lon restaurant at 68 Hang Ma: "Oh, what a new feeling to eat pho in the morning in Hanoi. The pho broth is both clear and rich, squeezed with lemon, added chili vinegar, must be called non-stop eating… The core meat is both crispy and delicious, really."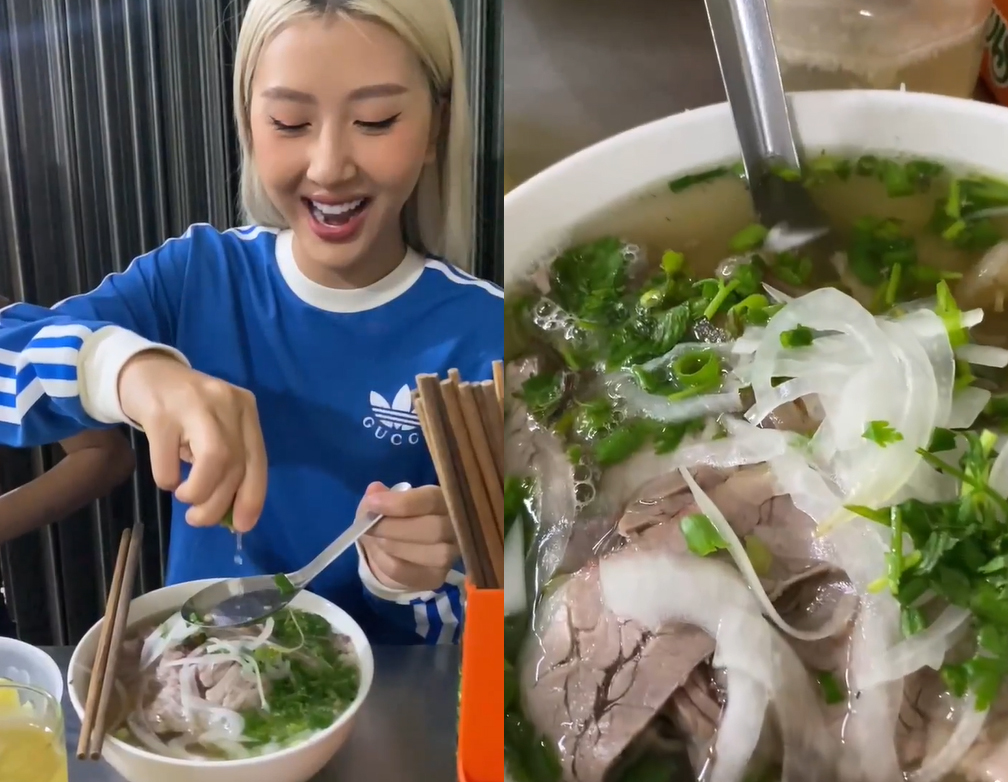 Meanwhile, Pho Thin restaurant at 13 Lo Duc is a familiar address of Dong Nhi and Ong Cao Thang. Even the little princess Winnie was delighted to be brought here by her parents.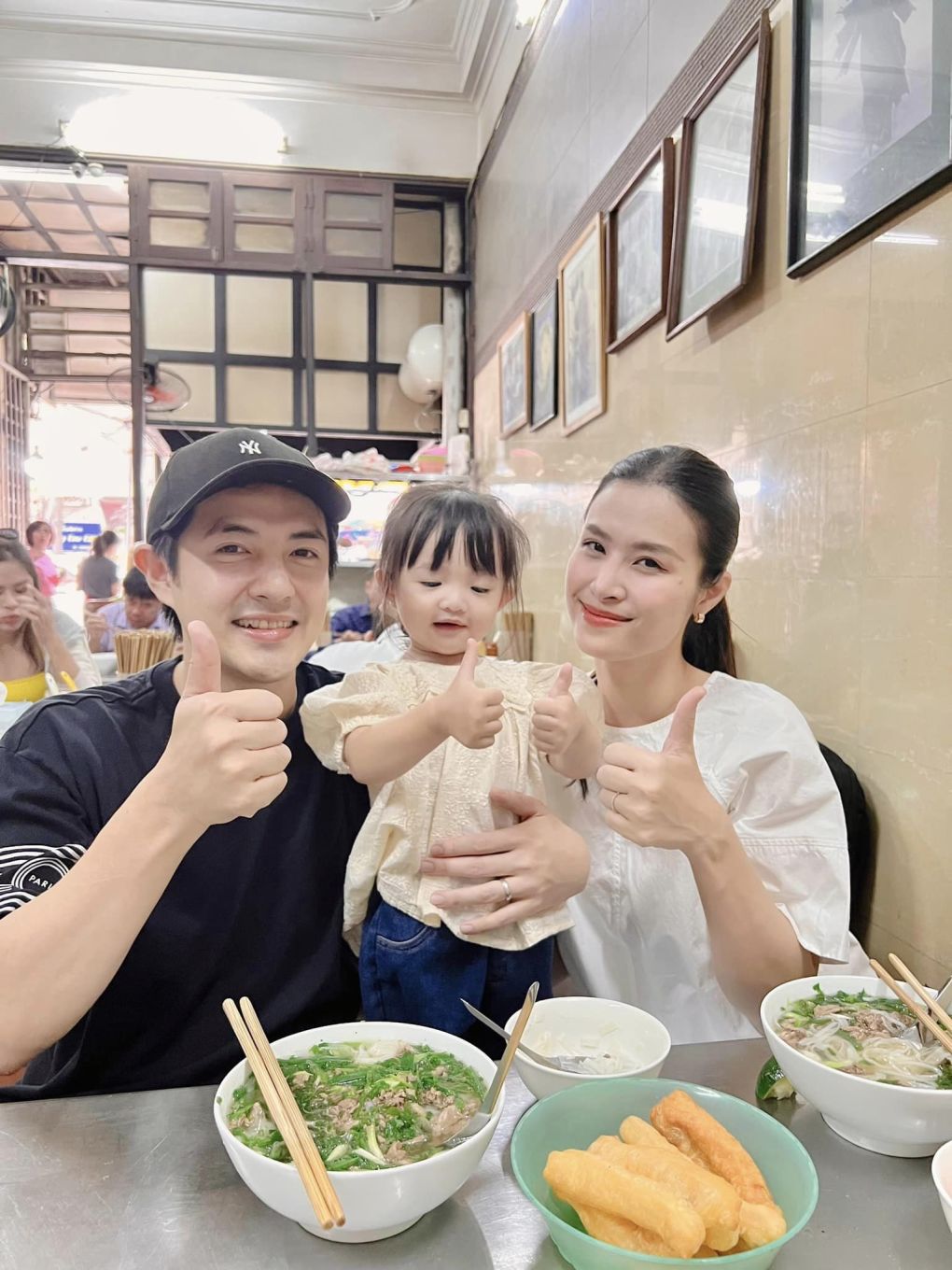 Rolls
Many people often go to a famous banh cuon shop in the section of Hang Than, but Quynh Anh Shyn is very excited to have lunch at a shop at 40 Hang Tre. According to her description, the rolls are thinly coated, rolled inside a rich filling, dotted with lots of fried onions, served with hot fried cinnamon rolls.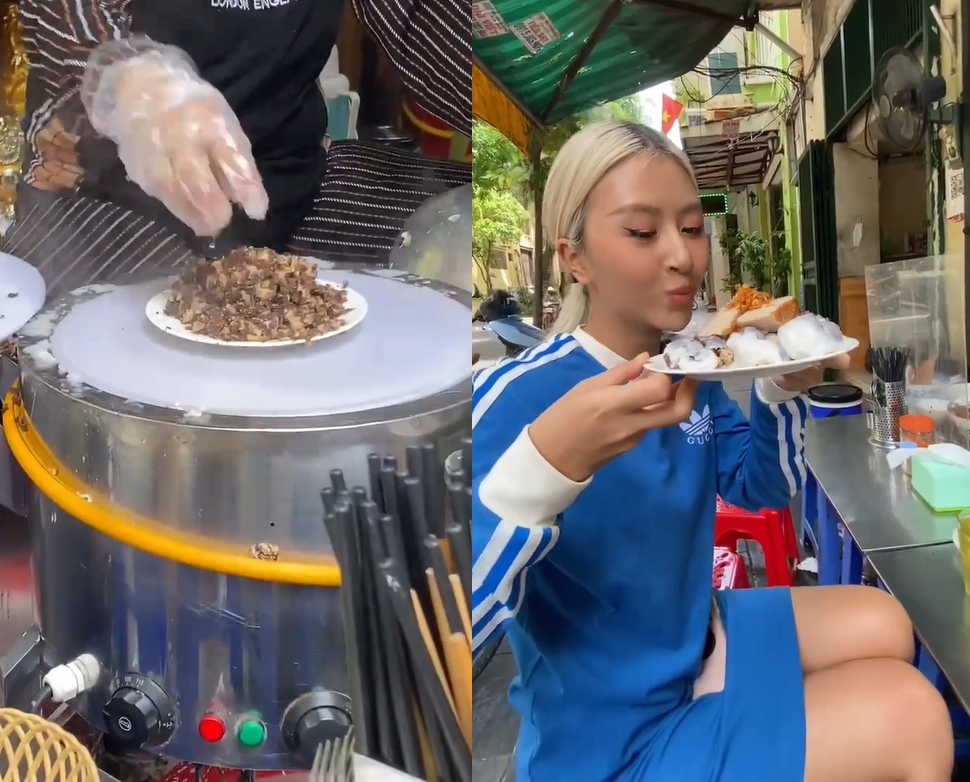 Bun cha
It is difficult to list all the shops selling bun cha in Hanoi without taking into account the evaluation of which is better than the other. However, there are 2 addresses, many times visited by Vietnamese stars.
Stars like Tran Thanh, Le Giang and close friends seem to have told each other to go to the famous bun cha restaurant in Hang Manh.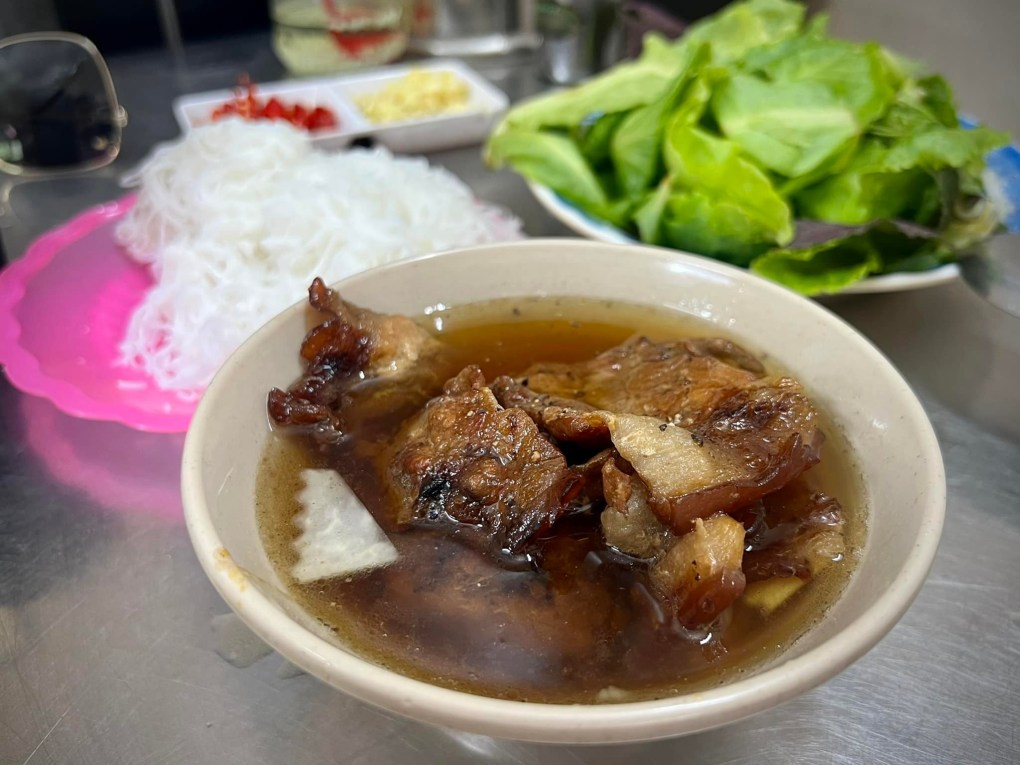 Bun cha restaurant at 41 Cua Dong also regularly welcomes stars at noon. The biggest difference of this restaurant is that the grilled pork belly always has a very clear smell of smoke, mixed with garlic and fish sauce, creating an intoxicating flavor. Therefore, this address is always visited by Hanoi-born artists such as Quynh Anh Shyn or Long Chun who bring friends from far away to enjoy.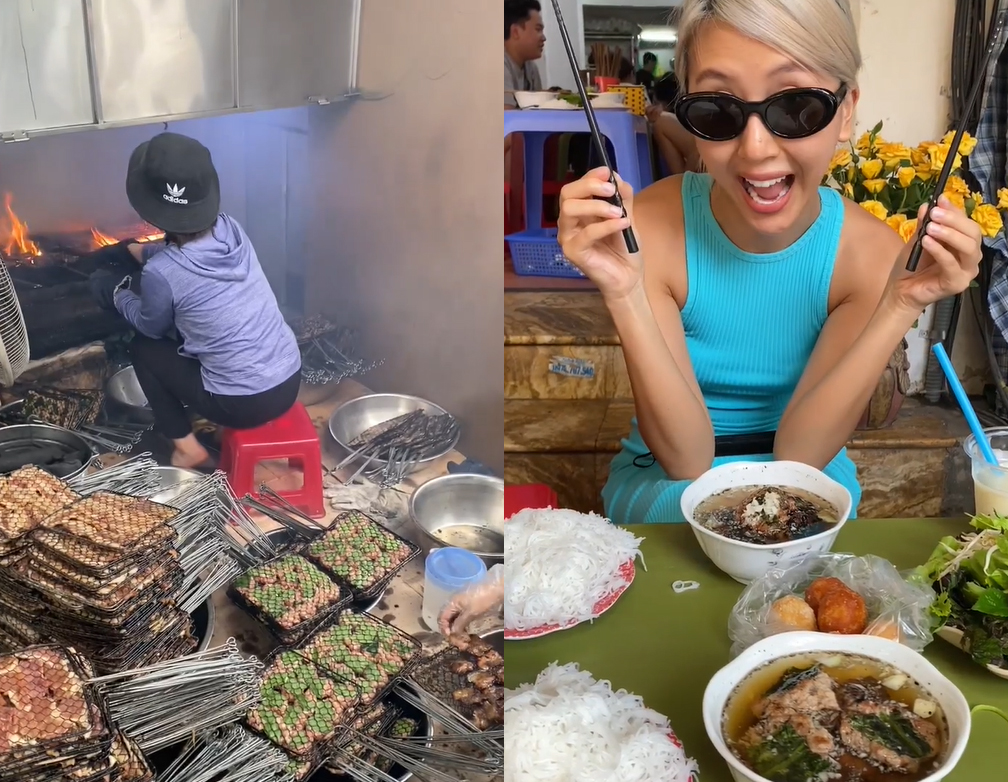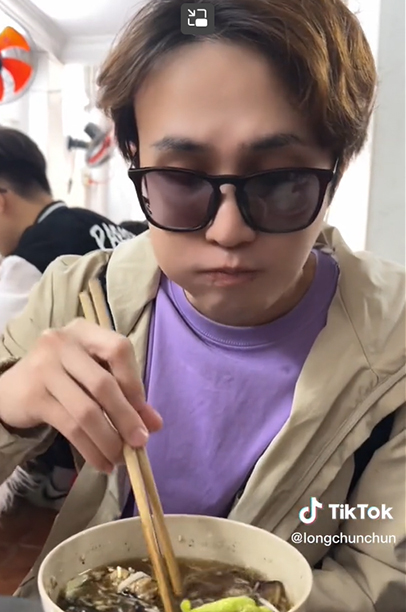 Screenshots
Baked rolls
Fried spring rolls and grilled spring rolls are one of the famous snacks in Hanoi. When it comes to this dish, the first place that pops up in many people's mind is Au Trieu Street with a direct view of the Cathedral. Last Tet holiday, Ky Duyen and Minh Trieu also spent half of the afternoon to check in here. Through the image of the beautiful couple shared on their personal page, we can easily recognize that they were eating in the row using "red chairs". However, according to many diners, the quality of the shop using "green chairs" is also "one nine one ten".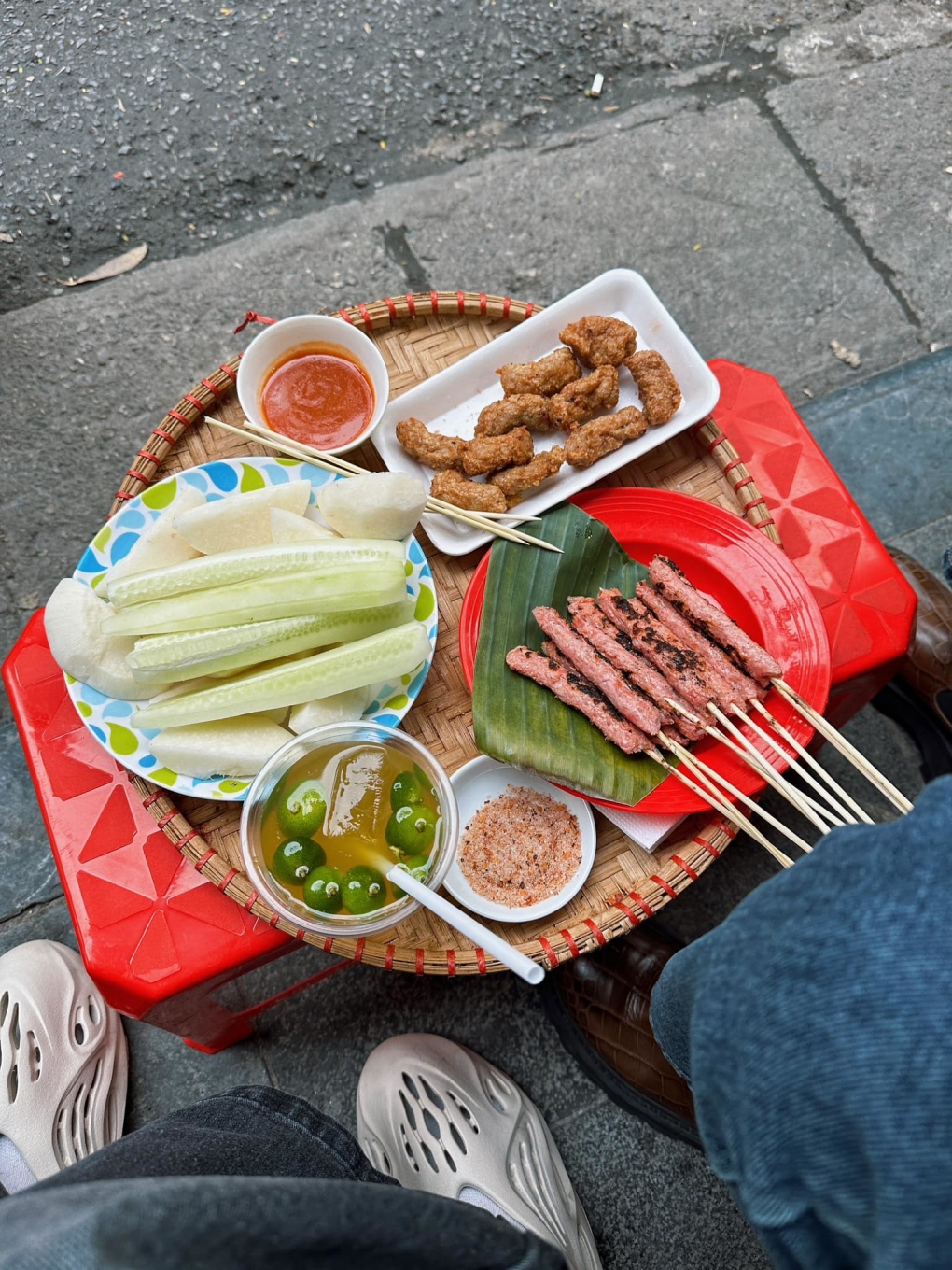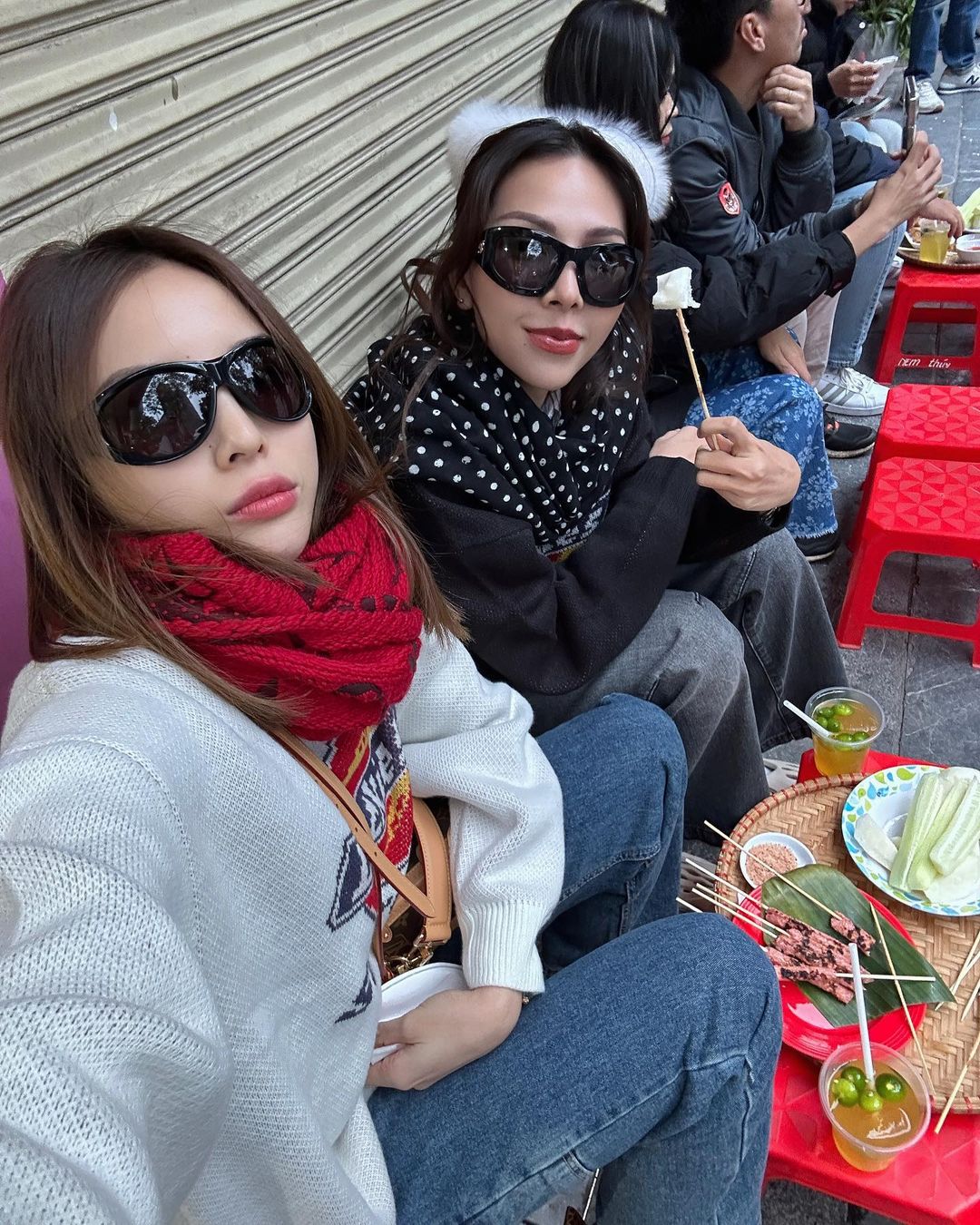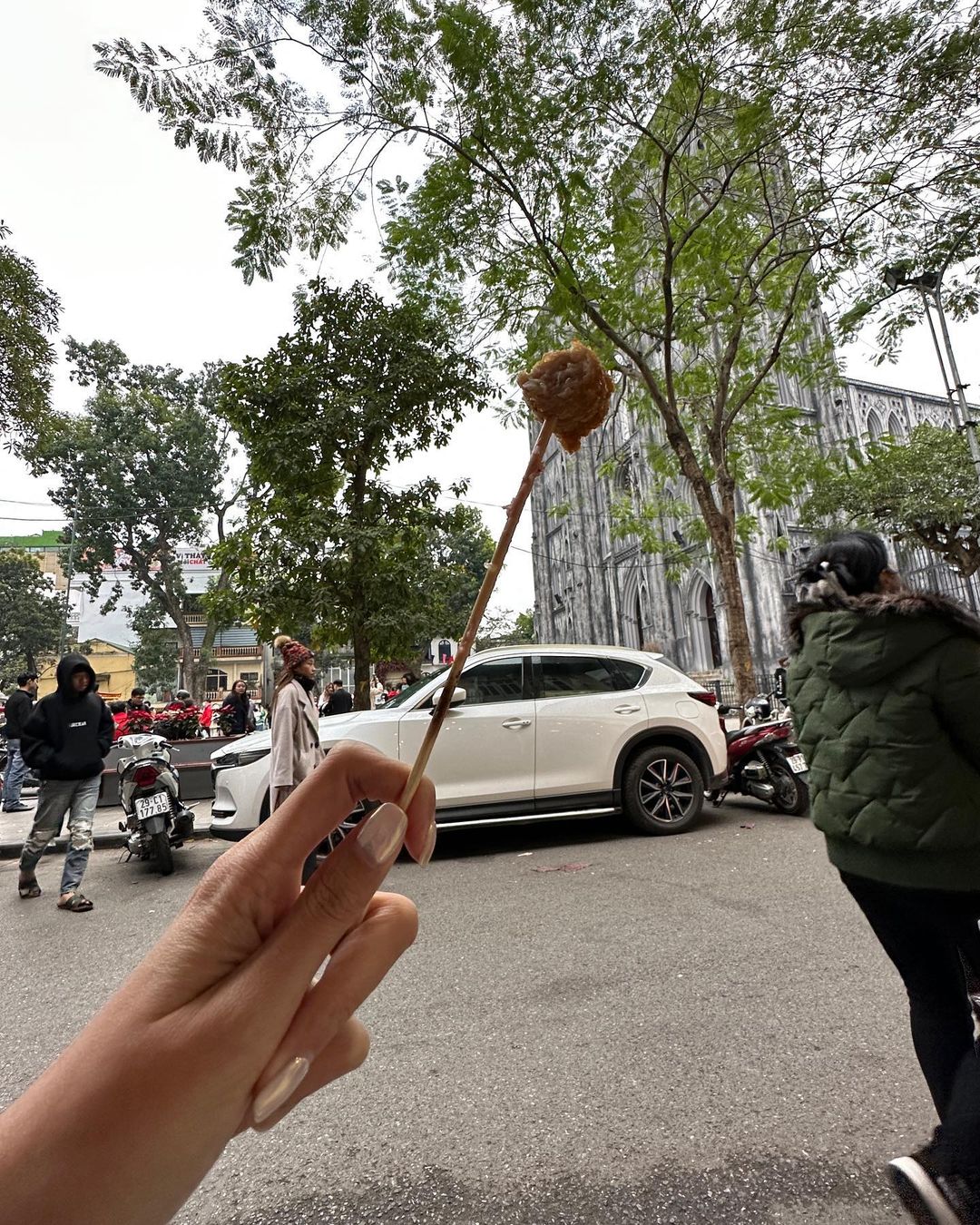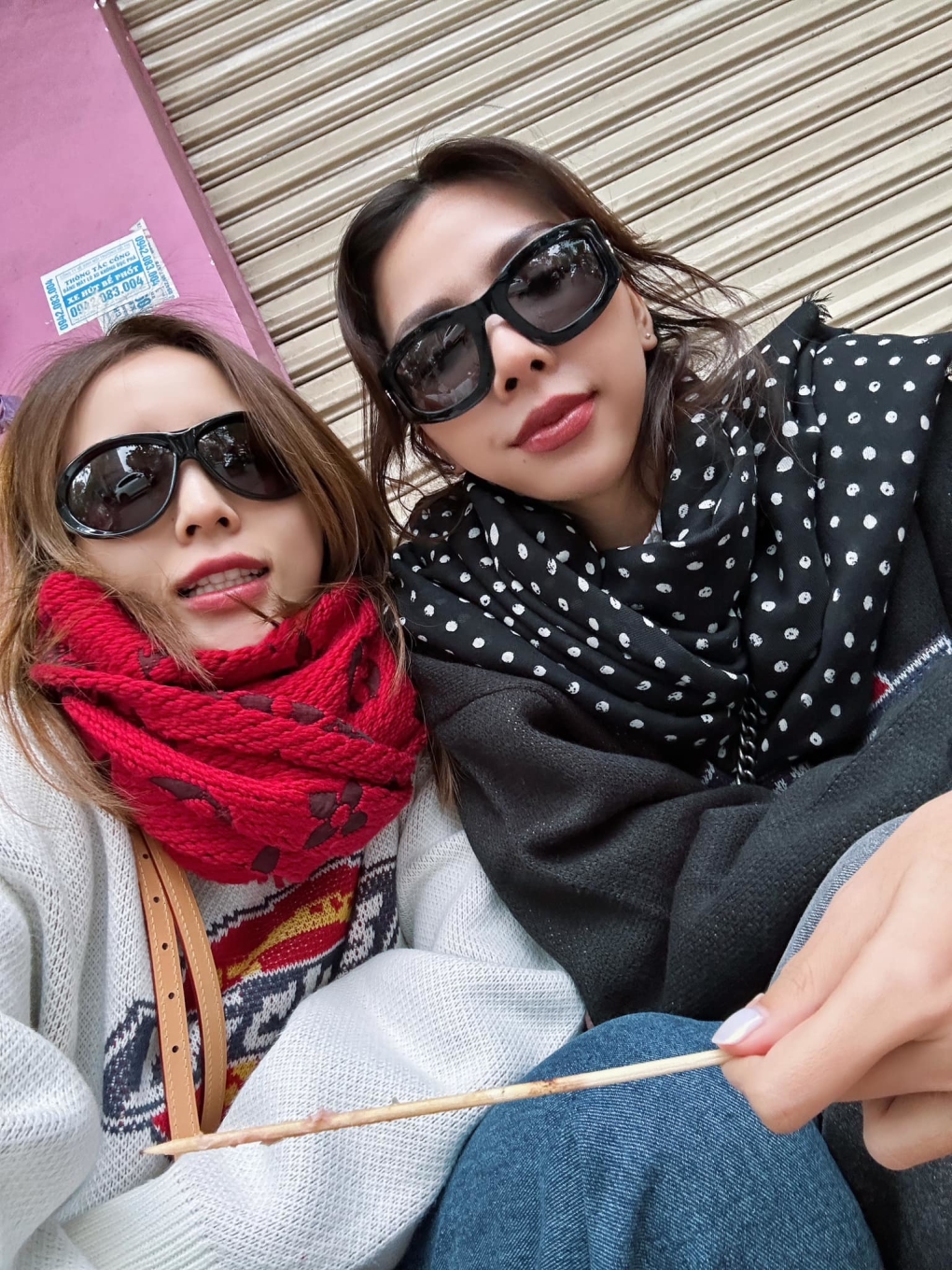 Photo: @kyduyen1311
If you want to eat in a more spacious and airy space, learn from Dong Nhi's family – Ong Cao Thang, find a small spring rolls shop on the sidewalk of Hang Cot.