Those who prefer the form of resort tourism should not ignore Thanh Long Bay, a new luxury resort complex appearing in Binh Thuan that brings a completely satisfying experience.
Binh Thuan is inherently a famous tourist destination so far, including domestic and foreign tourists. People know Binh Thuan because of its blue beach, white sand, golden sunshine, and many beautiful scenes that nature has built up such as Mui Ne, Hon Rom, Red Sand Dunes, Bau Trang, and Ta Cu Mountain … recently Binh Thuan again flocked to visit because Phu Quy island is so beautiful. If you travel in the direction of a resort, try coming to Thanh Long Bay – a brand new destination full of breathtaking scenery from natural to man-made, with all kinds of activities and services for you to enjoy your stay. play.
Move
Thanh Long Bay is a beach resort located in front of DT719B road, with a width of 42m in Tan Thanh Commune, Ham Thuan Nam District, Binh Thuan Province. This fancy place is 2km from Ke Ga Cape, 40km from Phan Thiet city center and 160km from Ho Chi Minh.
If traveling by car or motorbike, from Ho Chi Minh City to Ba Ria, you follow Highway 51 towards Vung Tau and when you arrive in Ba Ria, turn left to Highway 55 towards Phan Thiet, then go straight is to reach Thanh Long Bay.
Or you can contact the bus going from Saigon to Ham Tan. After arriving at Ham Tan, you can take a taxi to go to Thanh Long Bay.
Beautiful scenery at Thanh Long Bay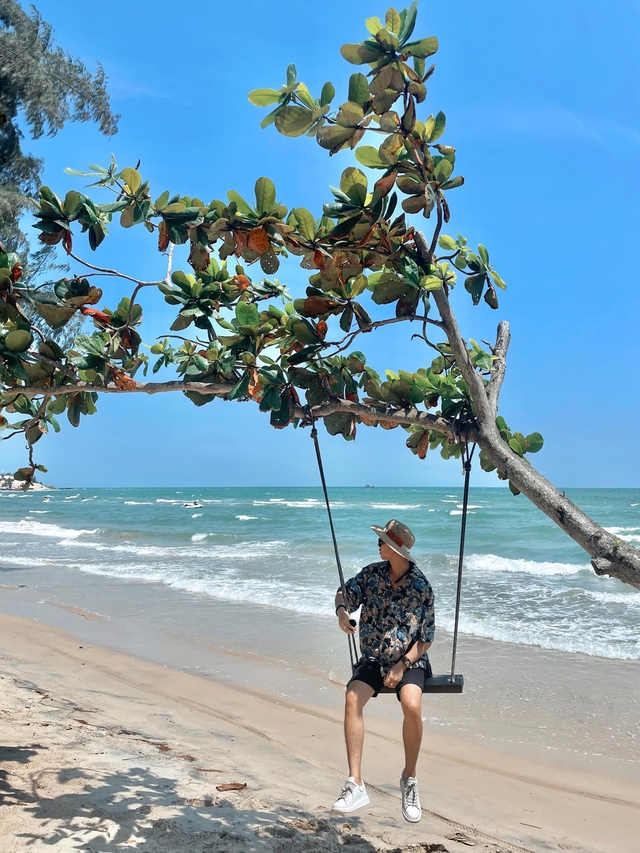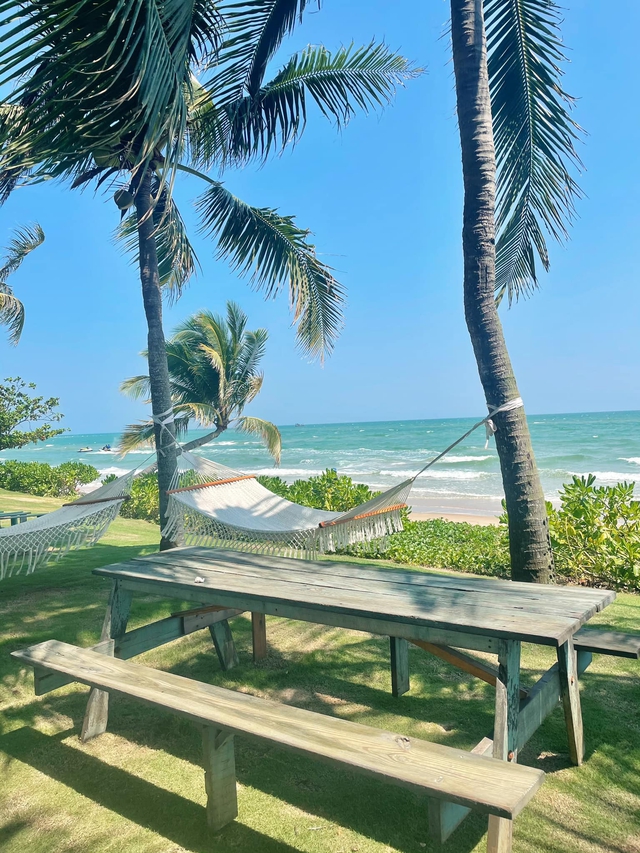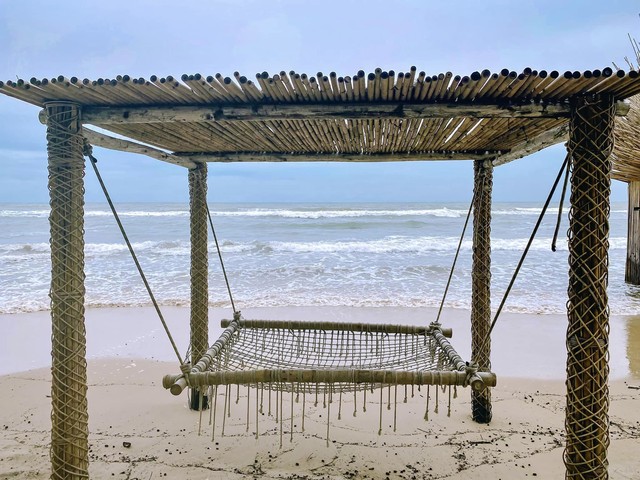 Thanh Long Bay is the project with the longest and most beautiful coastline in the area with a sea surface nearly 2km long, a gentle beach, smooth white sand bottom, clean blue water, extremely smooth for visitors to admire and take pictures.Photo: Hung Luong, @cuongkhii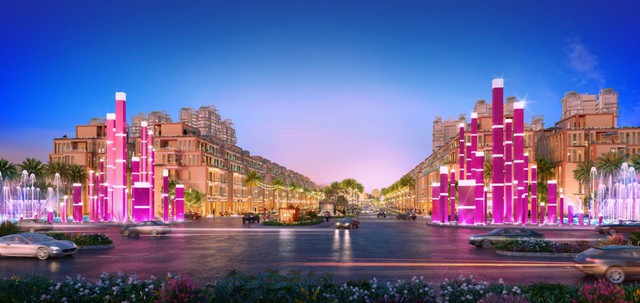 The gate to welcome Thanh Long is completely pink with skyscrapers, inspired by the symbol and color of the local dragon fruit tree, which is extremely bright at night.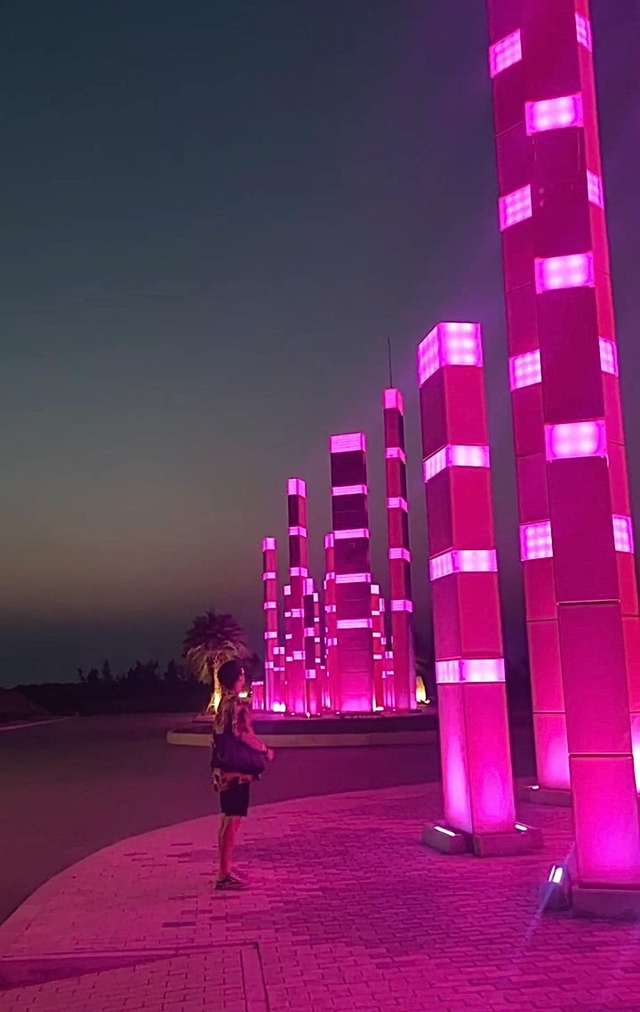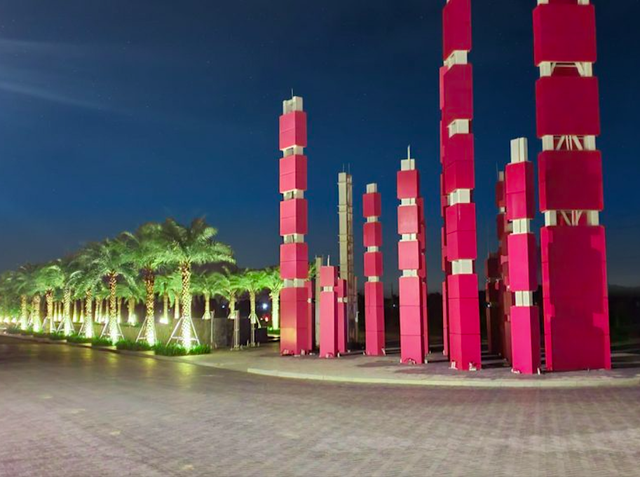 Photo: Thanh Long Bay, Hung Luong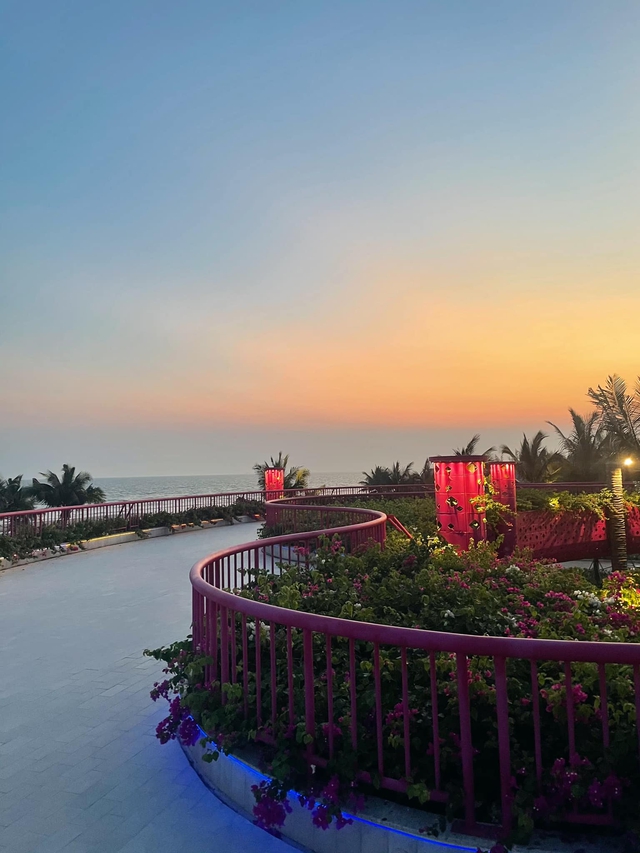 The Milky Way Bridge is a highlight of Thanh Long Bay, with a super-long spiral architecture, extremely shimmering lights at night, suitable for visitors to take a walk and breathe in the air.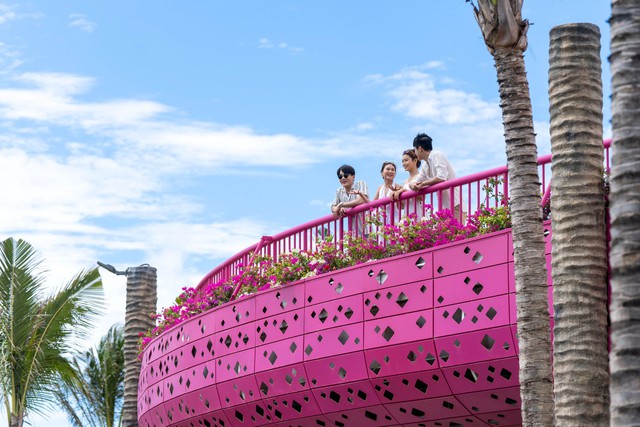 Photo: To Lan, Hung Luong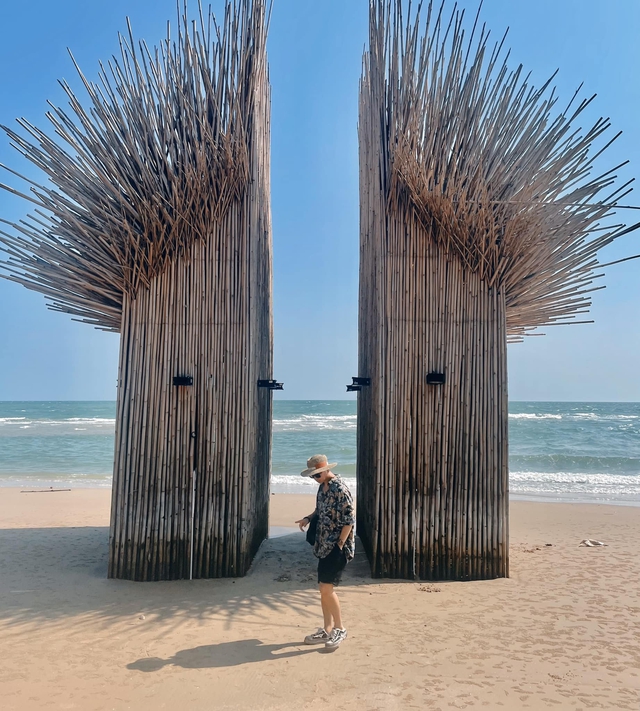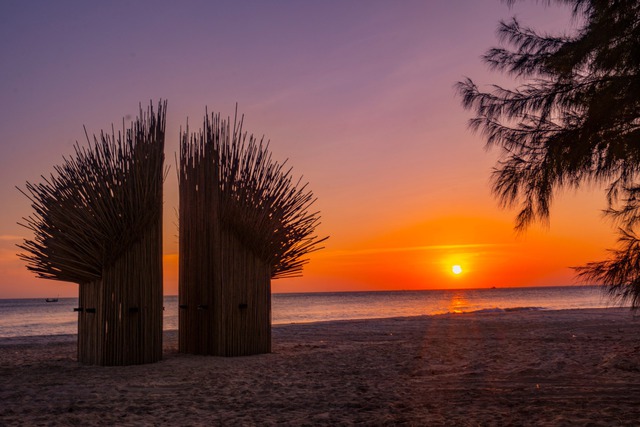 Sunset on the sea is a sight that should not be missed when coming to Thanh Long Bay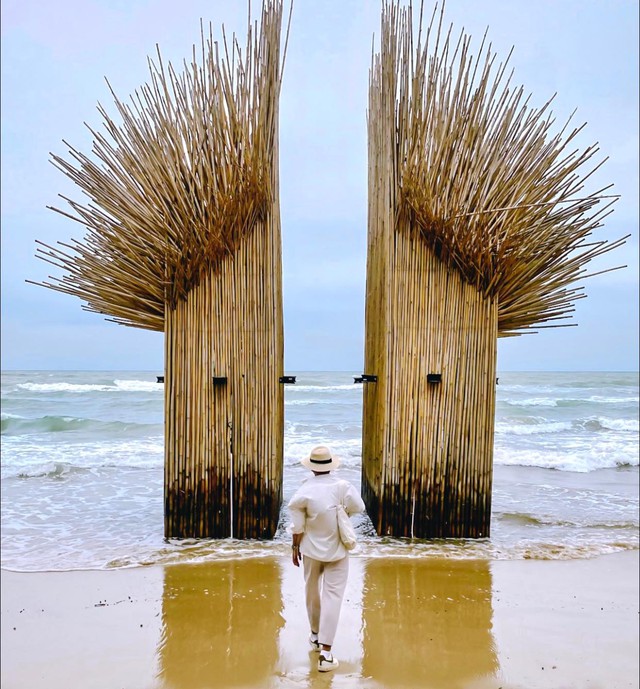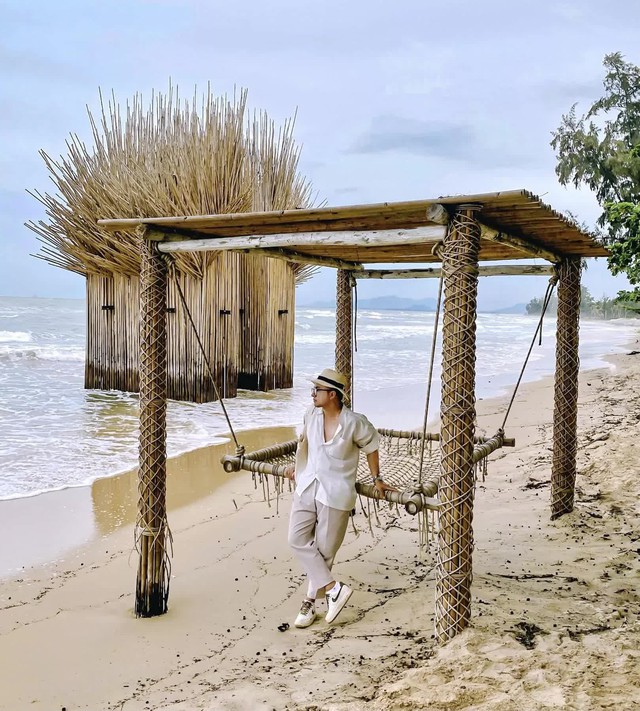 Tam Vong Tower is the check-in symbol of this resort, partly following the trend of "heaven's gate" in Bali, Thailand or Phu Yen…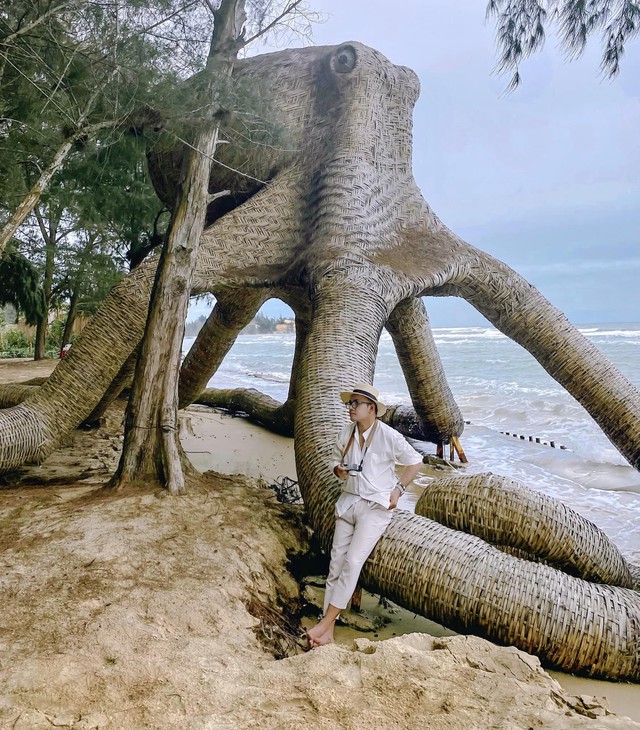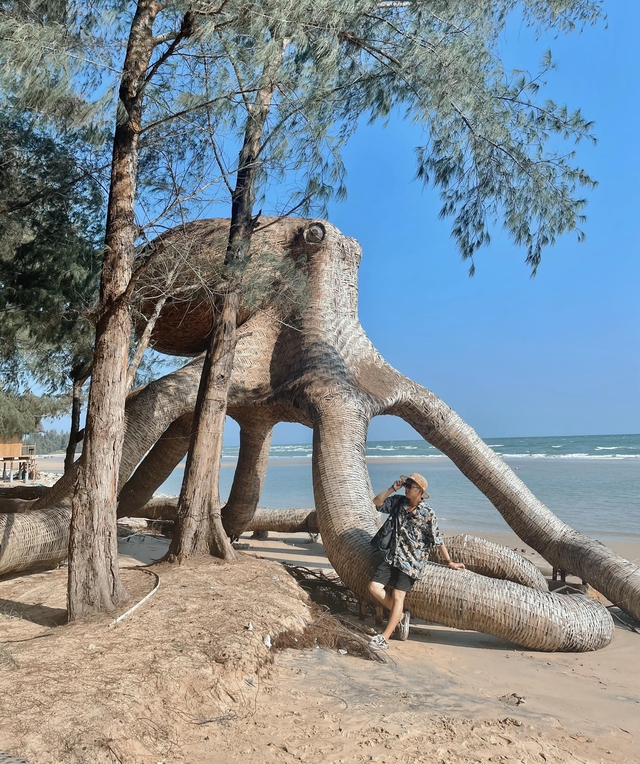 In addition to Tam Vong Tower, the resort also has many beautiful bamboo, cork and wooden miniatures for everyone to indulge their passion for virtual living.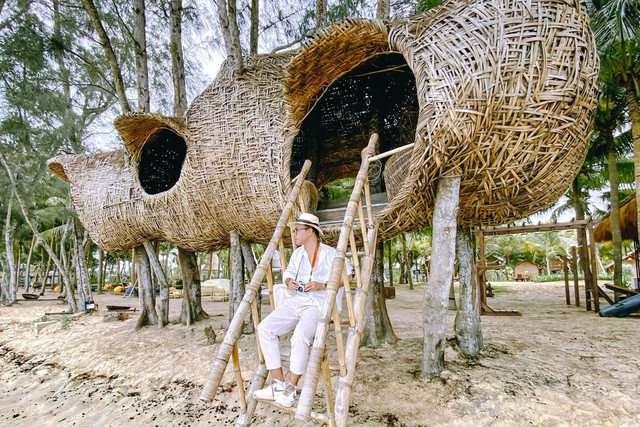 Photo: @cuongkhii, Hung Luong
Staying at Thanh Long Bay
Hola Beach is definitely the hottest area in the areas of Thanh Long Bay because this is a complex of tents and resting areas, with a variety of tents from bird's nest tents, underground tents or Eco Glamping model camping. close to the sea.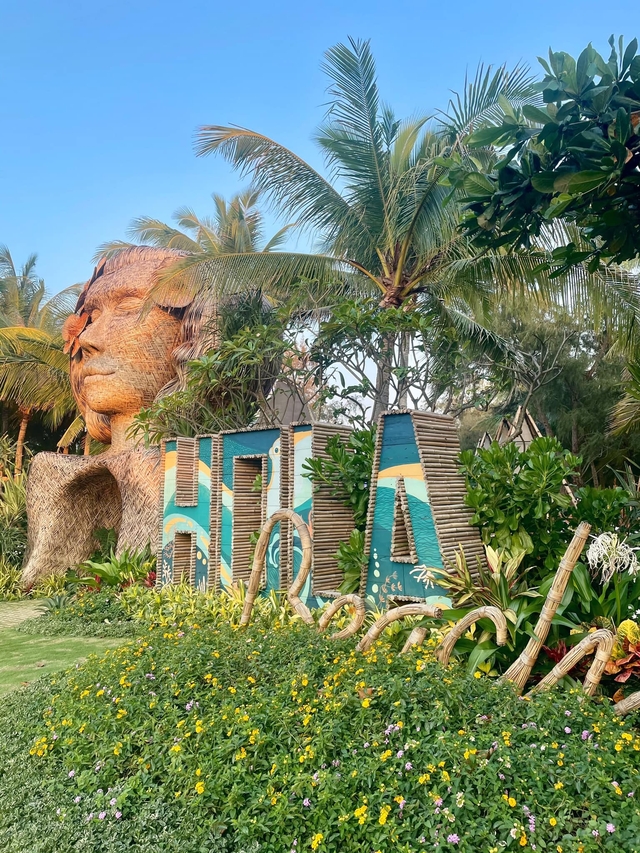 The welcome gate of Hola Beach is extremely majestic and elaborately built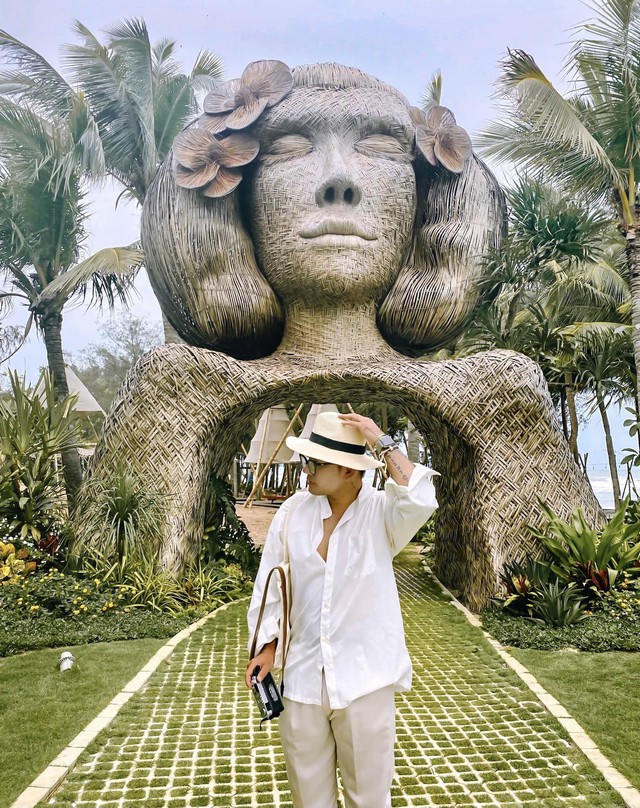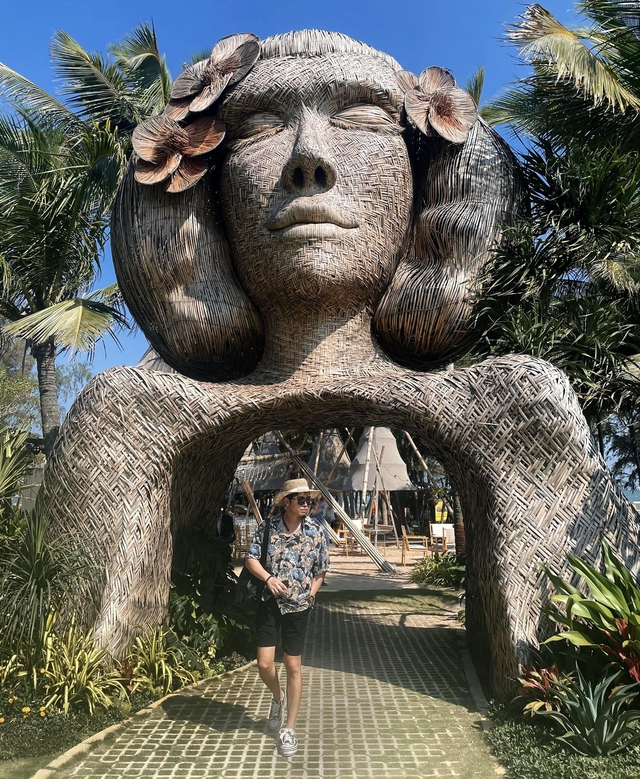 Photo: @cuongkhii, Hung Luong, To Lan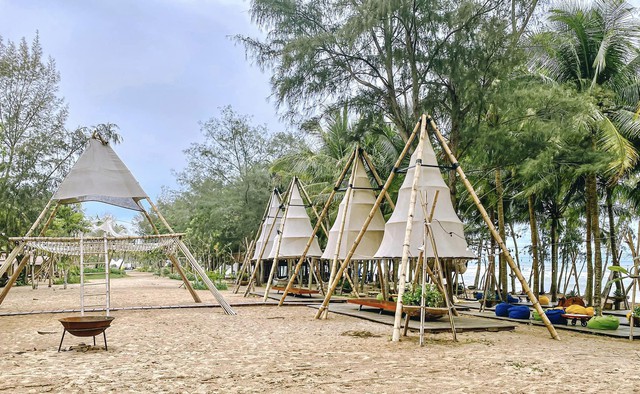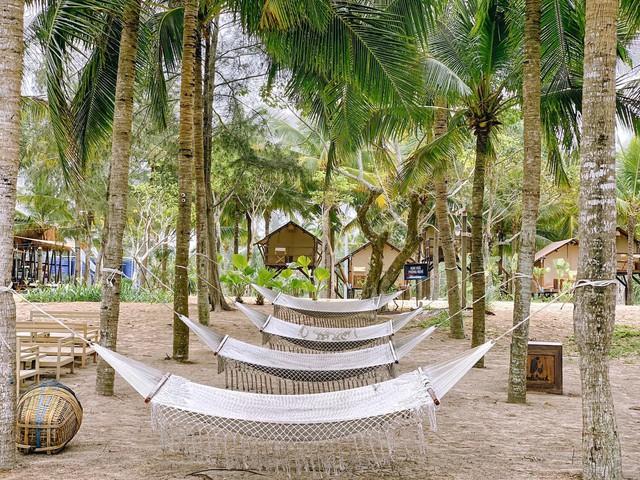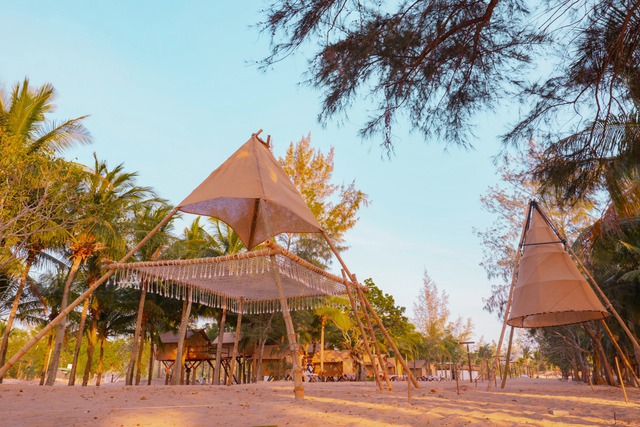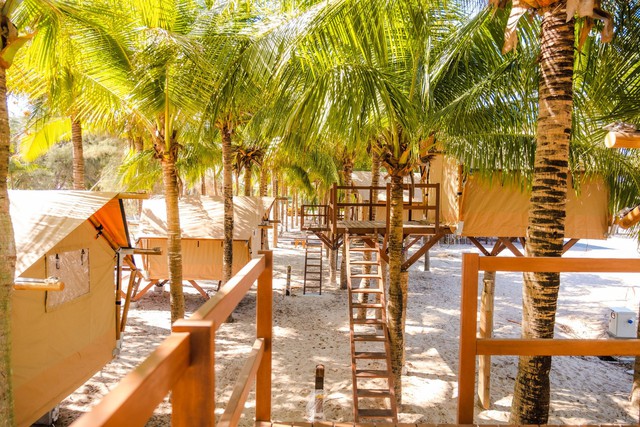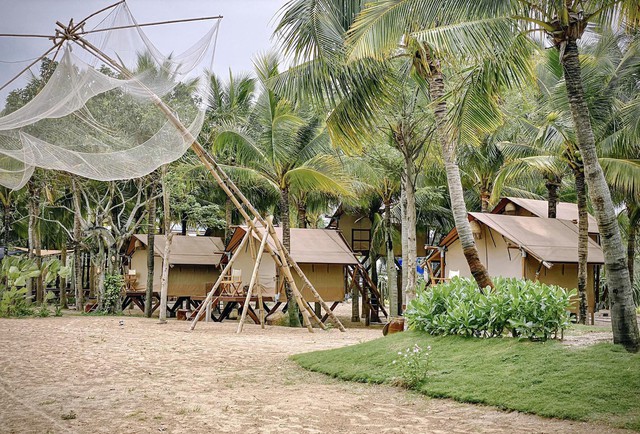 There are many types of tents with different prices for visitors to freely choose where to rest, surrounded by tall green coconut trees.
The beachfront bungalow area is also a great sleeping option. Wake up early in the morning, open the door of the room, you will immediately see the sea, welcome the dawn with the scene of the red sun covering the dazzling blue sea, extremely beautiful and relaxing. The price of tents fluctuates around 2 million VND.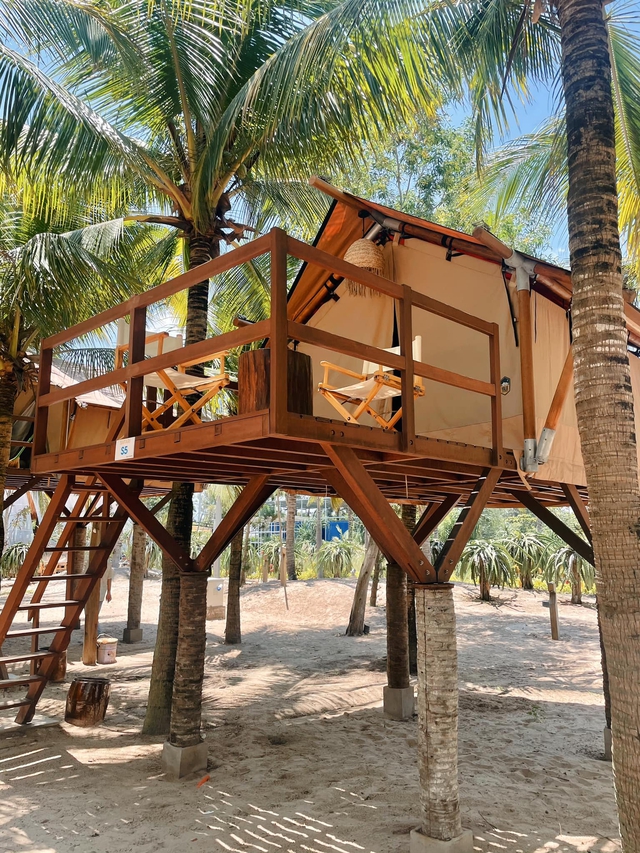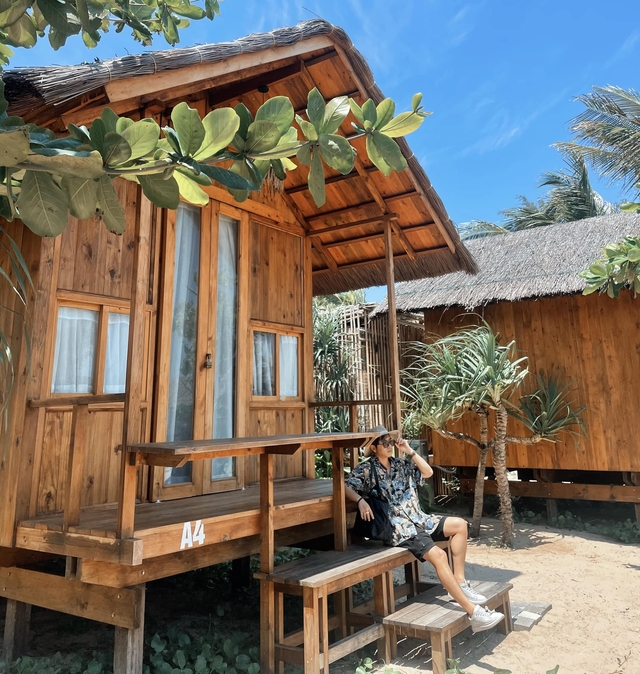 Photo: Hung Luong
Fun activities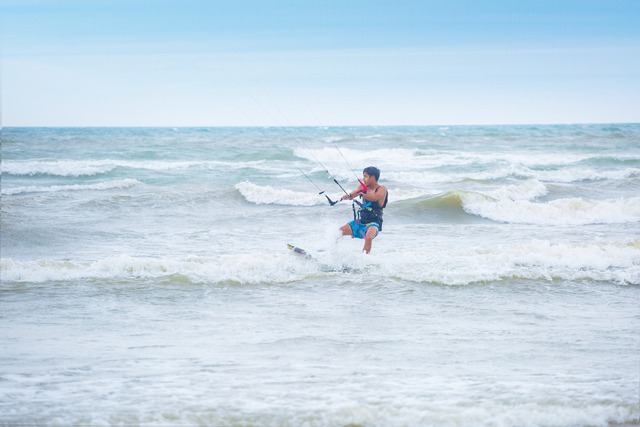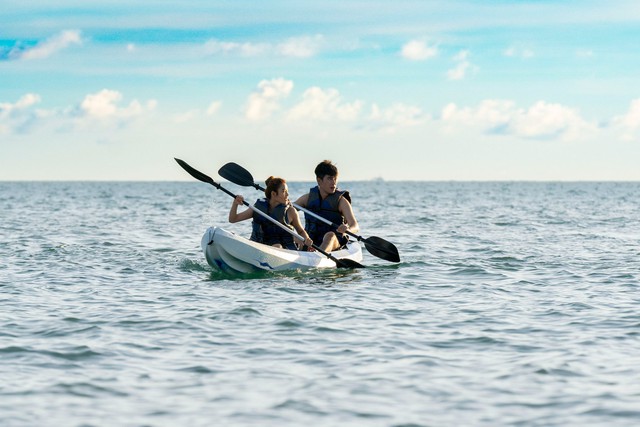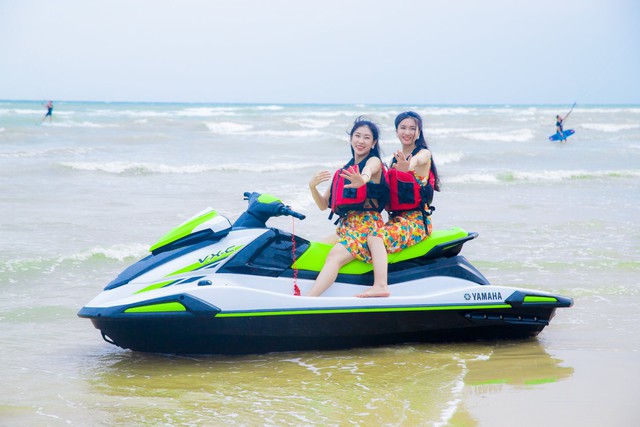 At this large resort area, there will be enough interesting sea sports activities for you to experience such as paragliding, scuba diving, marine motorcycling, kayaking,… Photo: Thanh Long Bay, To Lan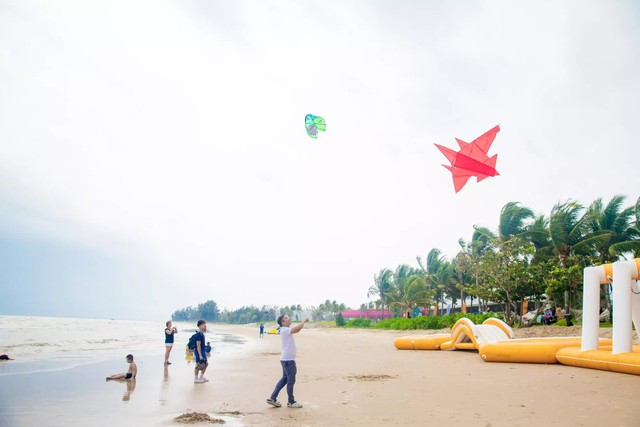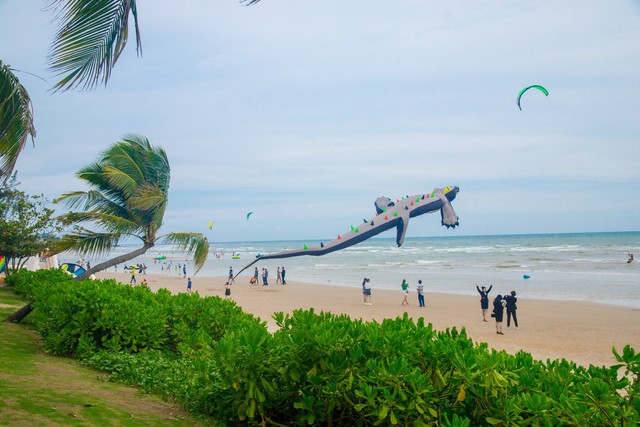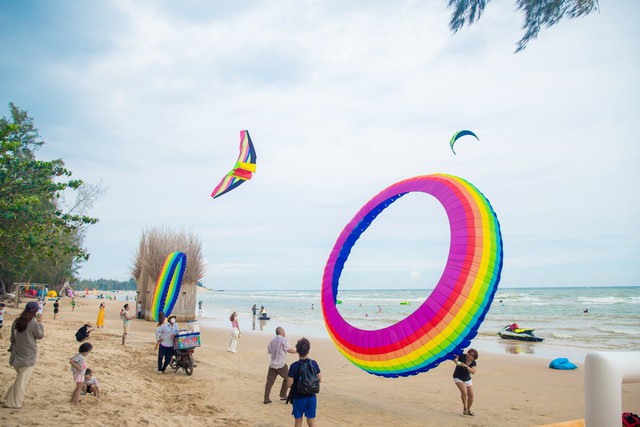 Kite flying is the most popular activity here because anyone can participate. Every afternoon at around 4pm, a large number of tourists are present at the beach, together flying giant kites of all shapes such as octopus, dolphins… creating a very beautiful scene.For those who like "virtual living", this is also an interesting background.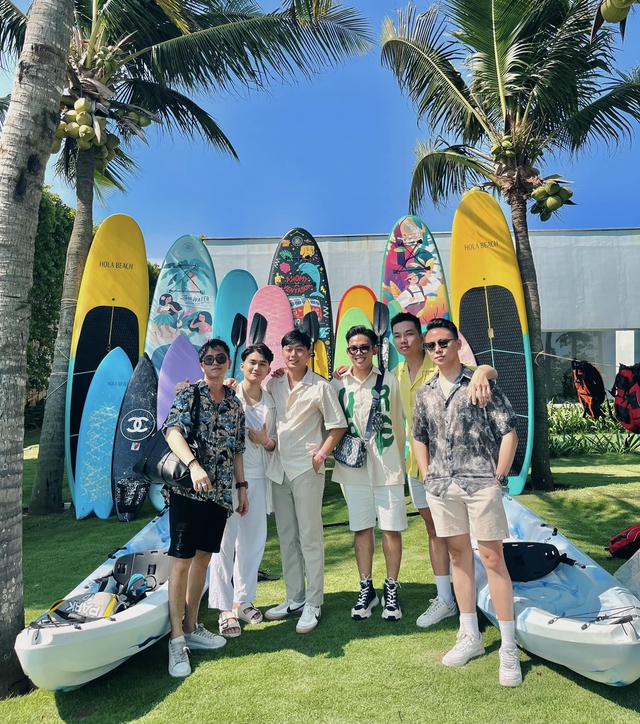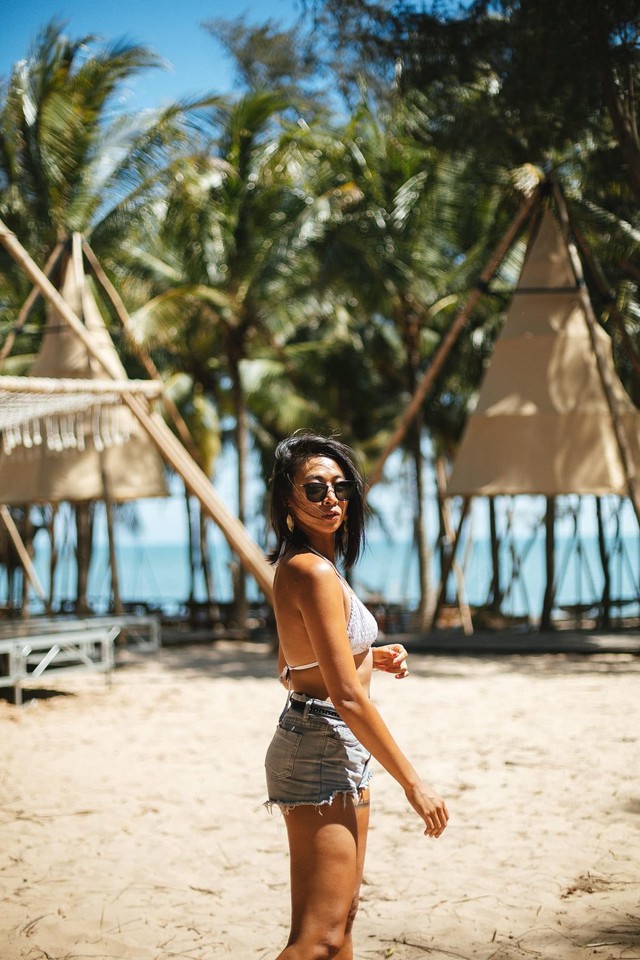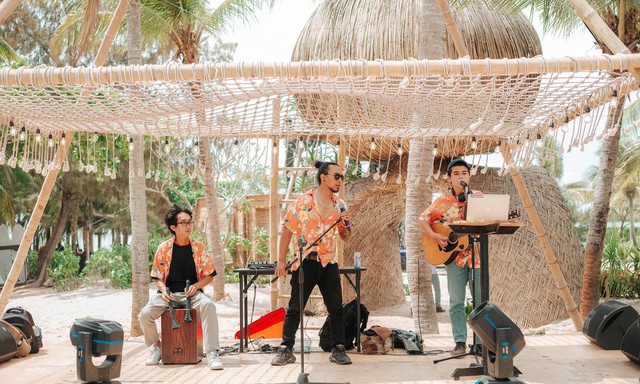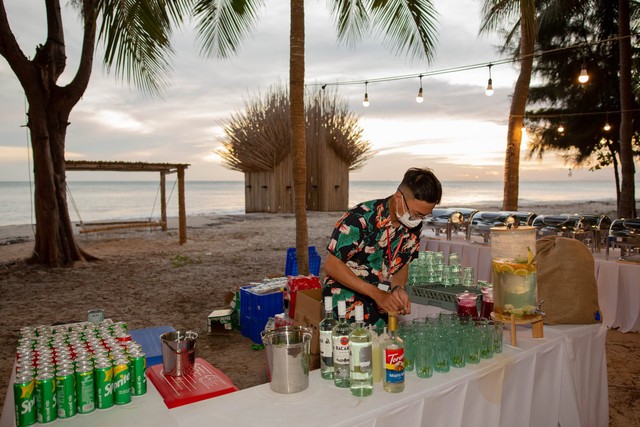 In addition, Thanh Long Bay also organizes many events in the evening such as music night, dancing with DJ, acoustic … for everyone to have a bustling and bustling night by the beach.