Gone are the days when Racquet coffee in the Phu Nhuan area is crowded with guests every night, now young people have upgraded to many other interesting drinking and "chilling" areas.
As an implicit rule, whenever a shop has a spacious frontage and a view of the street, it is crowded with young people. There are many restaurants in the inner table area where no one is sitting, so looking at the outside sitting area, it is full of tables and chairs. It seems that young people always love the feeling of being immersed in the street, not only in Ho Chi Minh City but also in many places around Vietnam and around the world.
The feeling of sitting on a small chair, sipping a few glasses of water and then gathering with close friends to chat, but still so fascinated. But you have to sit outside in the windy night at night, and when you go inside, the atmosphere seems to gather a little less. That's why the "golden age" of sidewalk cafes has come. Every night, these areas are chosen by young people as a meeting place, spread throughout District 1 to District 3.
Emerging place – Linh coffee area on Truong Dinh street
It is the area right next to Starbucks New World, but the place where the most beautiful boys and girls gather is not a luxury coffee shop, but a rustic coffee shop on the opposite side. From evening to late night, this nostalgic-style cafe named Linh is the address that attracts crowds of young people to chat. If in the past, Racquet coffee in Phu Nhuan area used to storm the youth of Ho Chi Minh City, the same image took place here.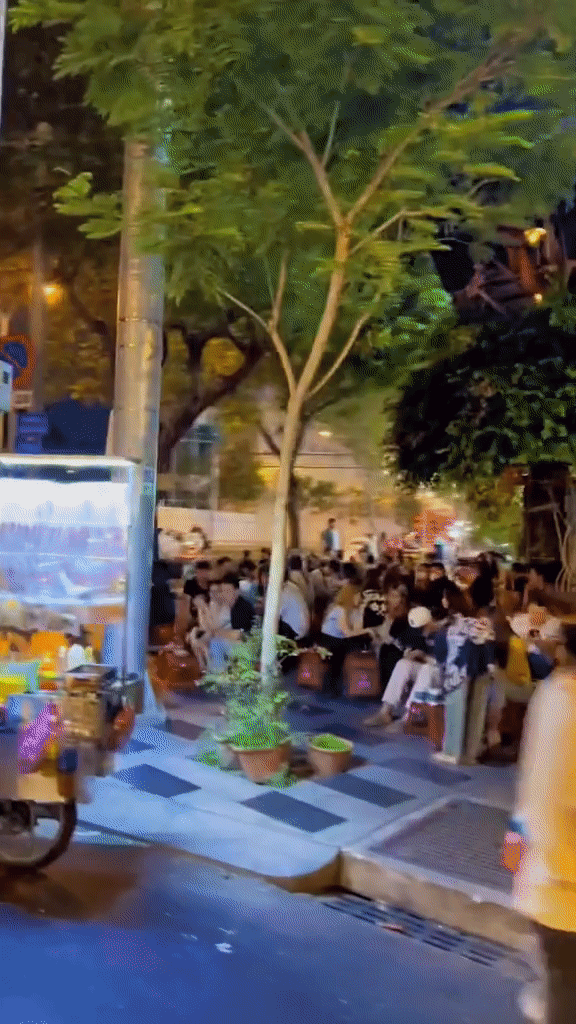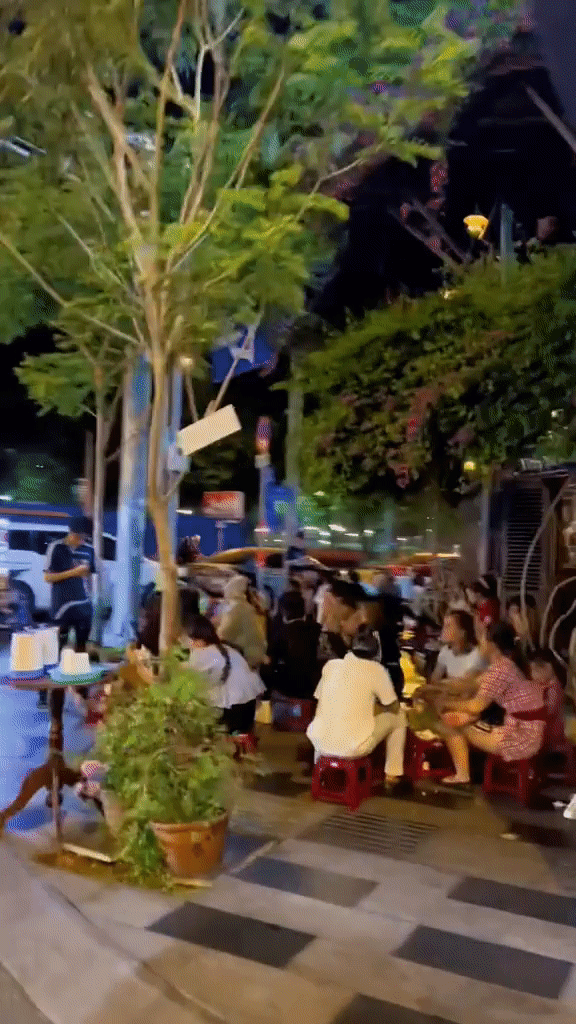 Source: Saigon
If Starbucks New World is located on the corner of the two-front street right at Phu Dong roundabout, Linh cafe also has an equally favorable location. Located at the corner of Truong Dinh and Le Lai streets, opposite is a cool park, next to Ben Thanh market and the Metro line is gradually revealed. Seeing the bustling city at night is also the reason why many young people come to Linh cafe, besides the reasonably priced drinks and the crowded atmosphere.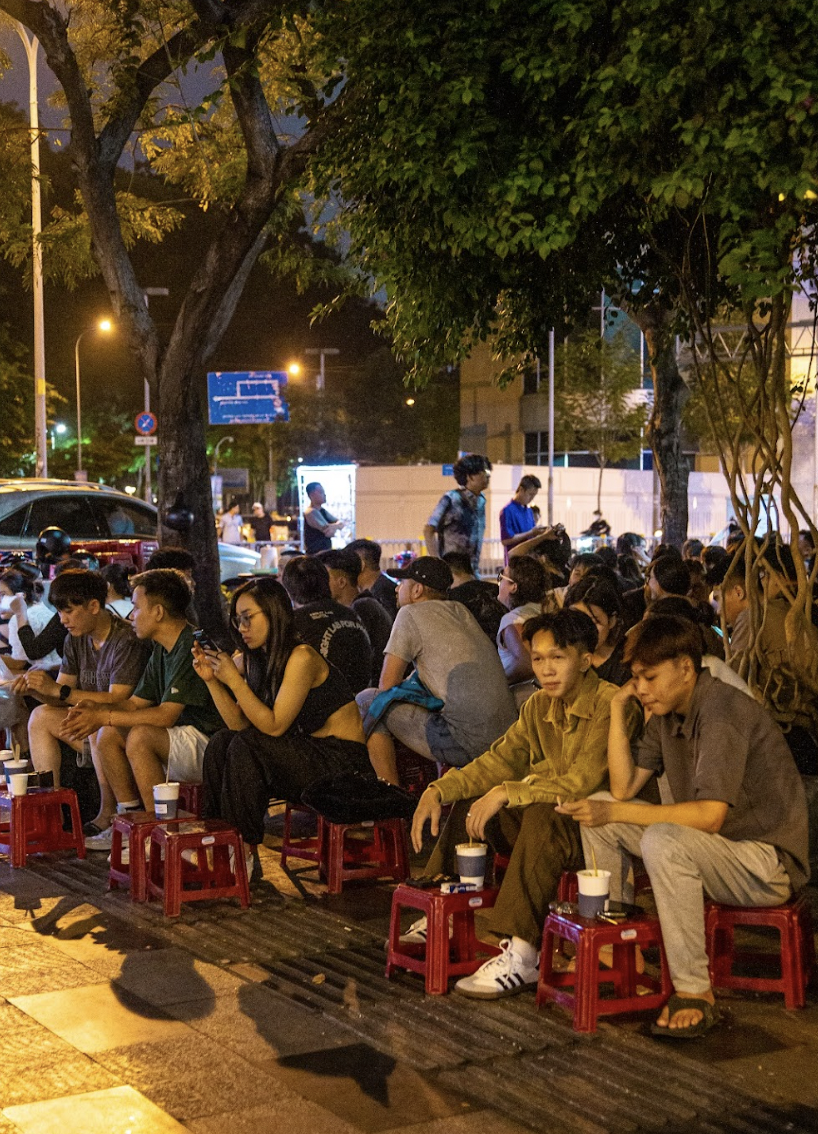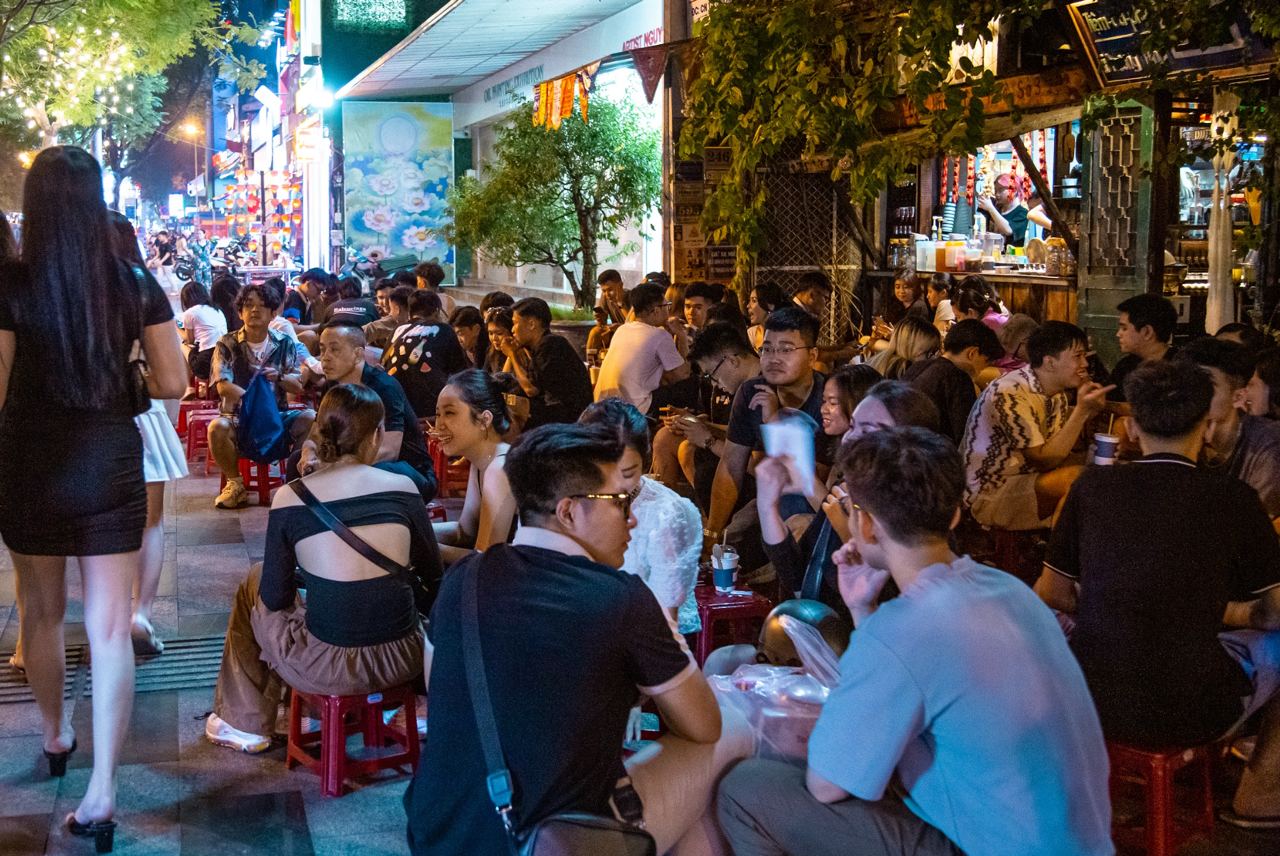 However, the minus point of this cafe is that the music is a bit unrelated to the nostalgic style of the cafe. In the morning, the music is melodious and romantic, but at night, the restaurant plays "remix" music, which makes many guests somewhat uncomfortable. Because of the number of guests coming, sitting close together will make you easily suffocated. In addition, finding a chair, finding a place to drink water is also one of the "challenges" when coming to this emerging coffee area.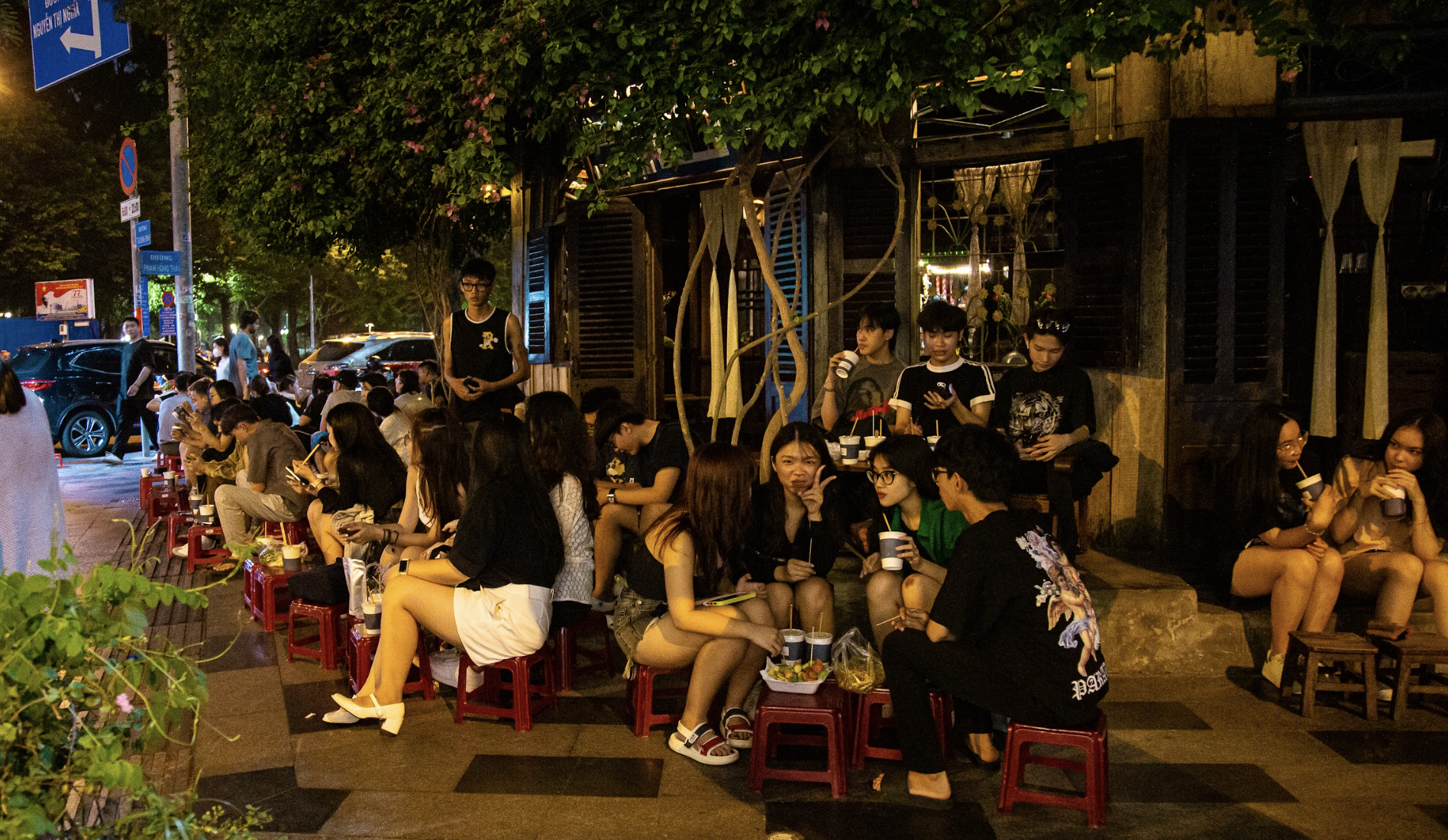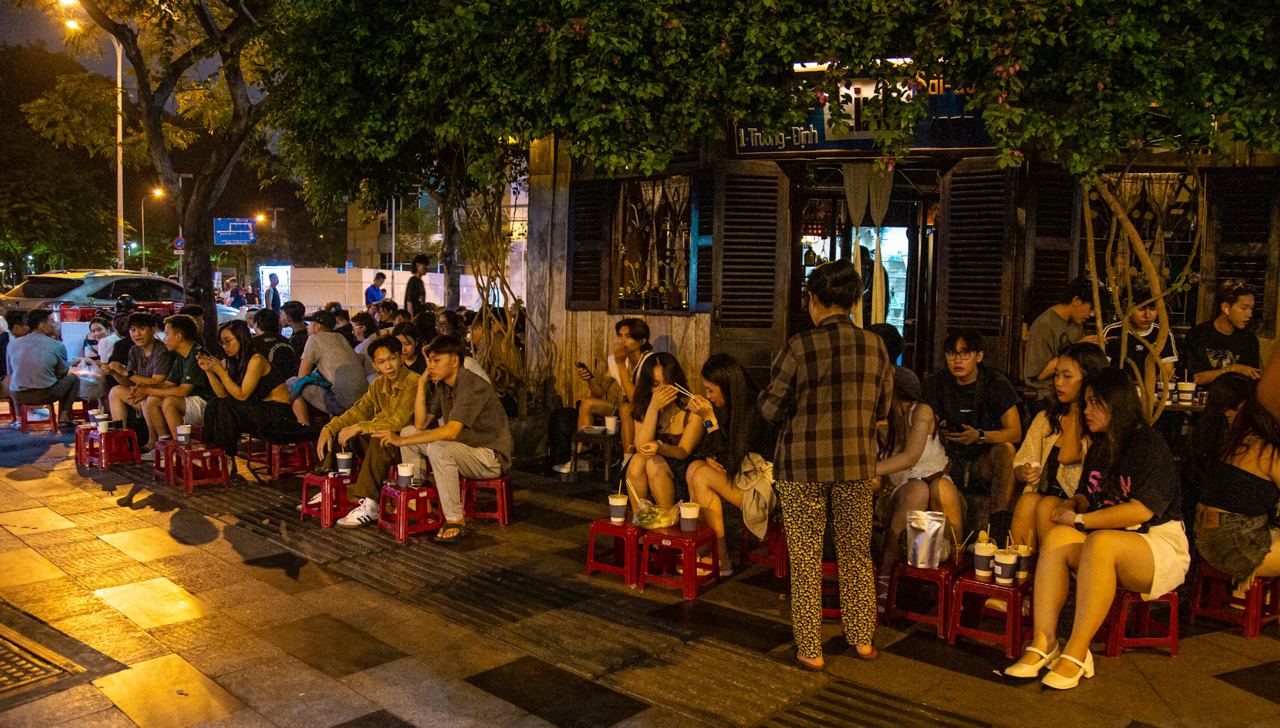 Windy egg coffee area on Ngo Van Nam street
A few months ago, the coffee area on Ngo Van Nam street, right at Bach Dang wharf, witnessed a large number of young people flocking to the festival. After a period of correction because of encroaching on the roadside, the number of visitors here has decreased somewhat but not too significantly. Because every night, there are still a number of young people who come to this area to drink coffee and enjoy the cool air from the banks of the Saigon River.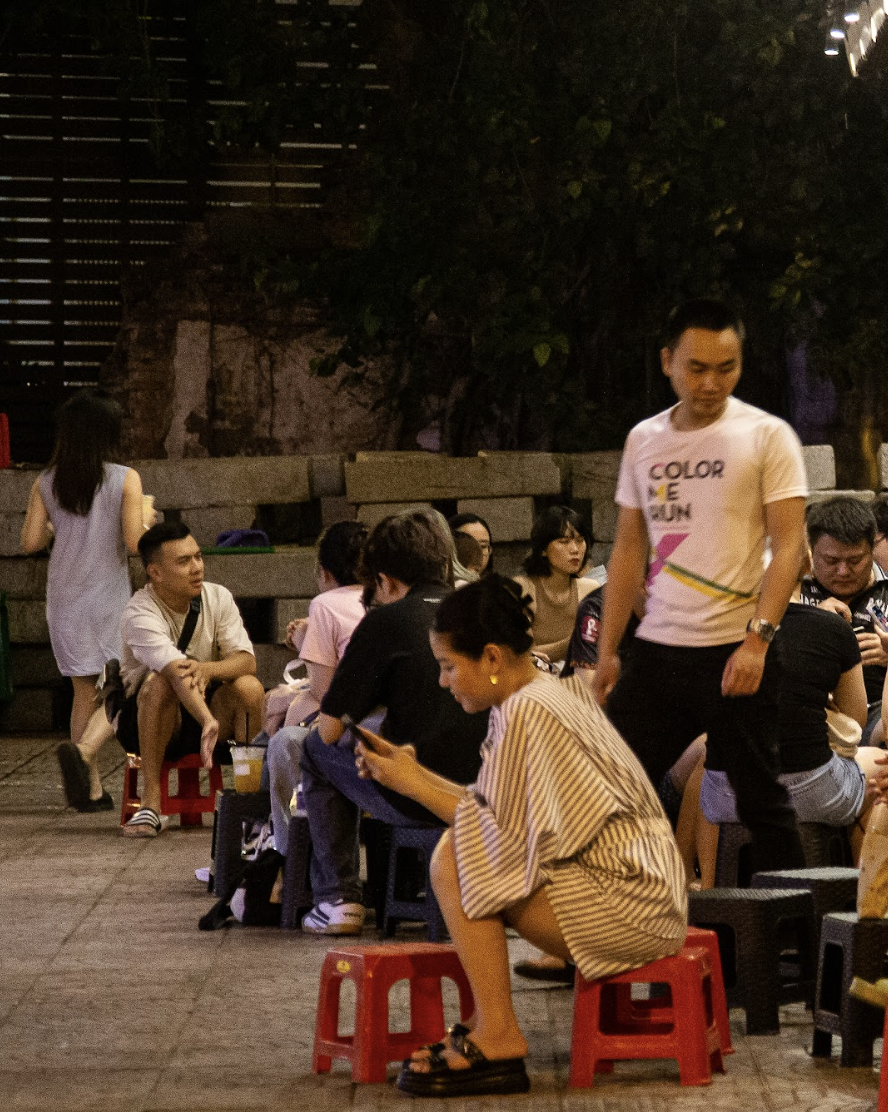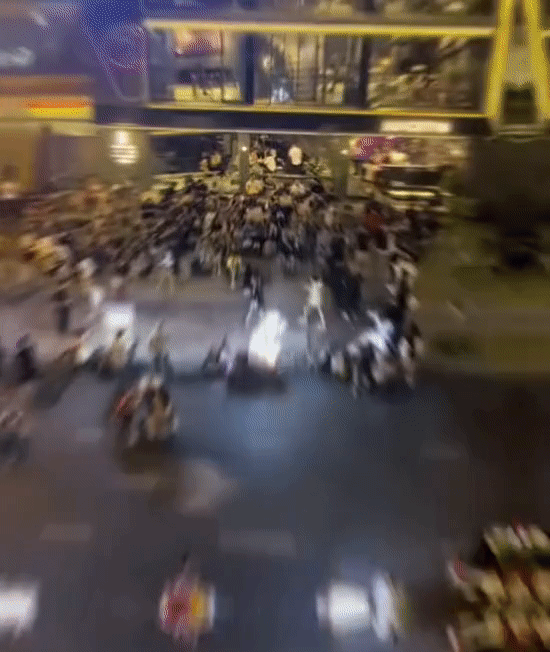 Photo: Vy Hay Di
There are many reasons to make this area famous among young people, the new location plus the cool location, and the view of Bach Dang wharf, Landmark81 at night. The things just mentioned make young people seem to find a new "shelter" for themselves. Currently, this area still has limited seats, but there are still some young people who persist in choosing cafes here because they are too suitable for their "gut".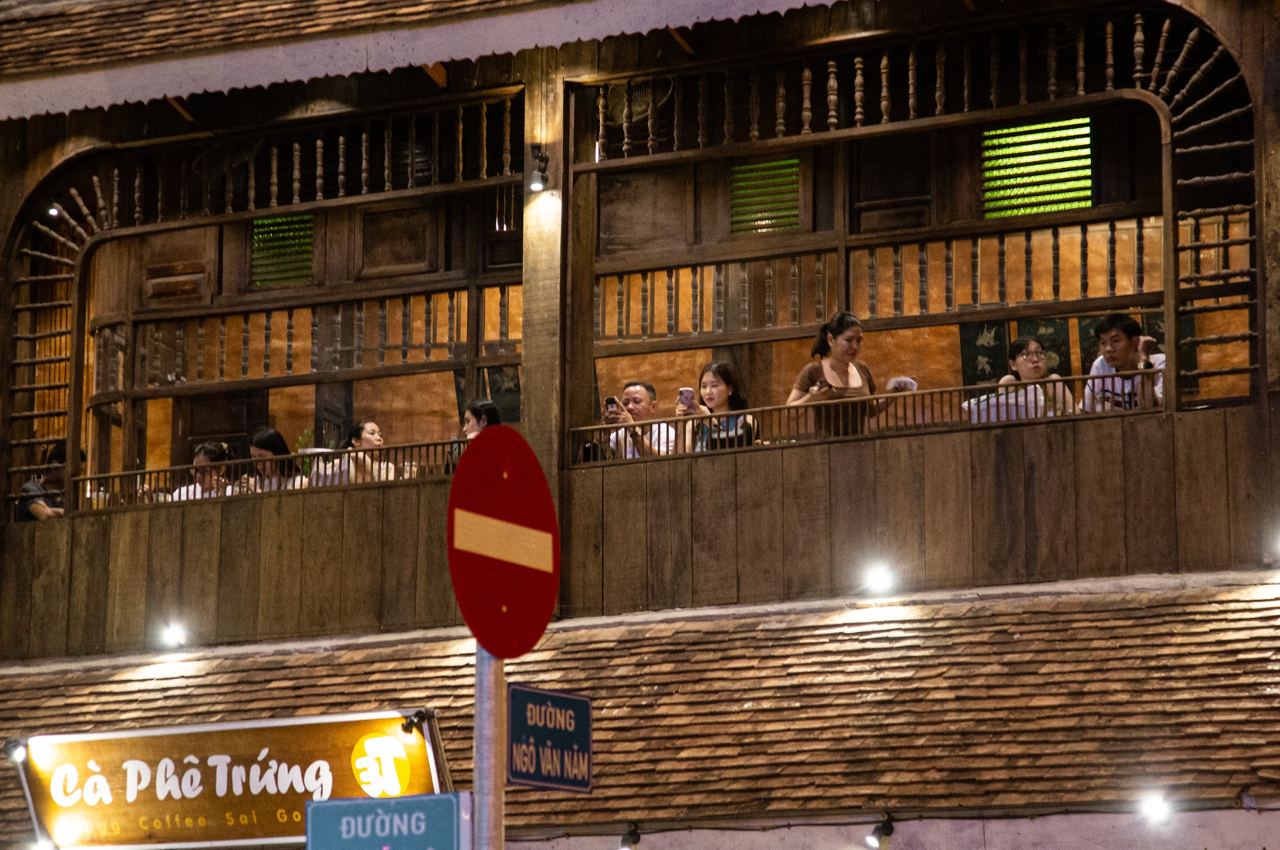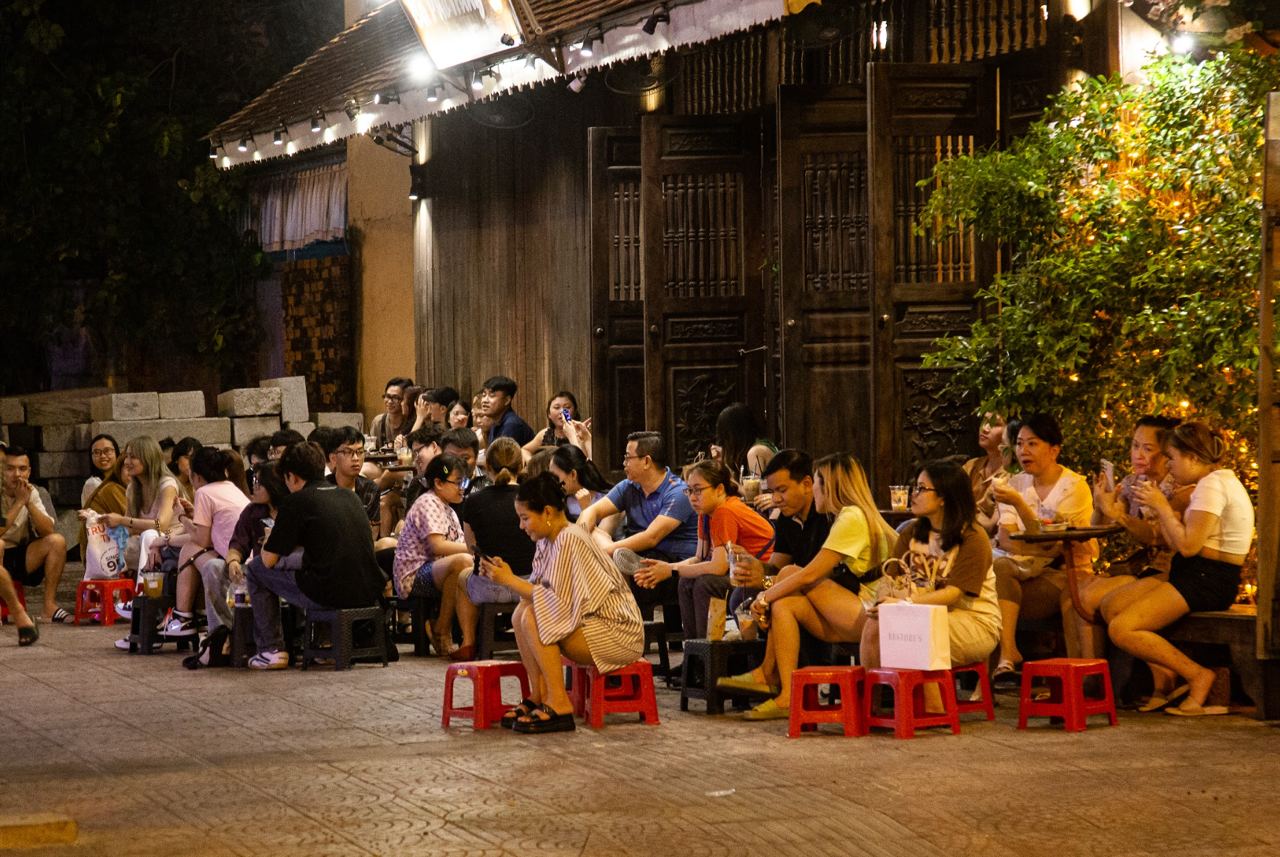 The famous fruit tea area on Mac Dinh Chi street
Not too famous online, but the tea area at the corner of Mac Dinh Chi and Nguyen Thi Minh Khai streets is still a place in the hearts of young people in Ho Chi Minh City. Bordering between District 1 and Binh Thanh District, close to the area where students often go for a walk, the fruit tea shop here is a place that you "put in your sights".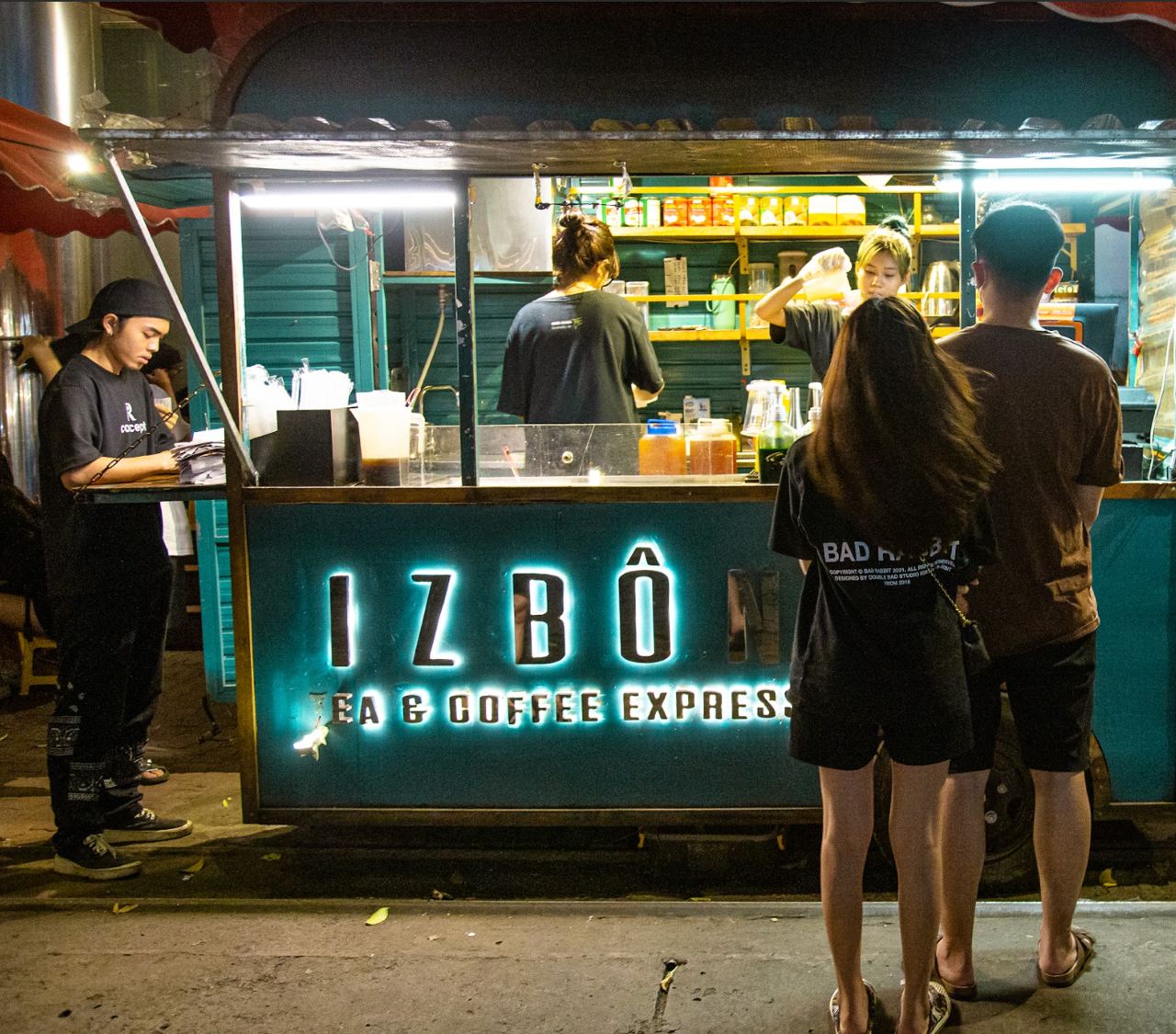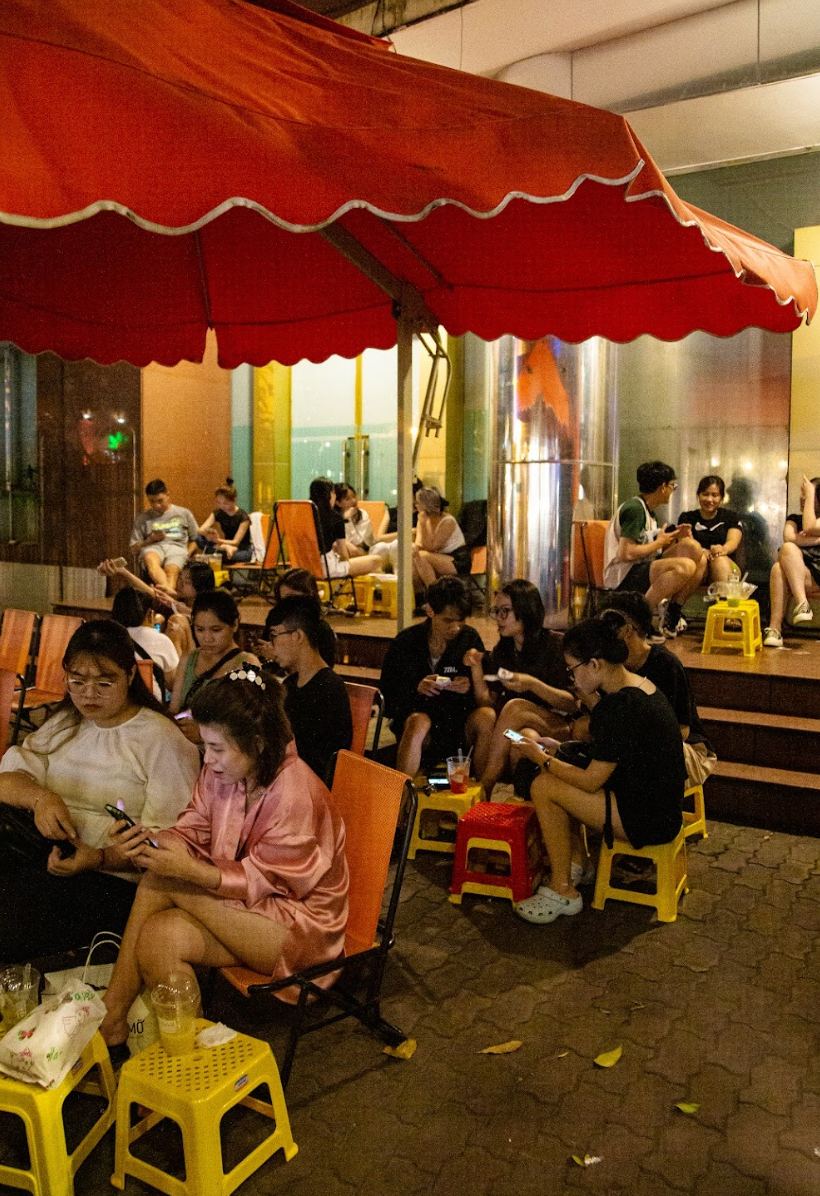 When sitting here, just sit close to the wall and not rush to the outside like Linh cafe, but that still doesn't reduce the number of customers coming to the shop. In addition, milk tea and fruit tea are sipped in the middle of the street scene at night, which is a reasonable "combo" for young people.
However, this area still often happens to snatch phones or bags, so people still have to be careful when enjoying tea at the shop. In addition, the seats of this area are quite strange, sometimes customers have to move quite far from the water counter area to get a seat for themselves.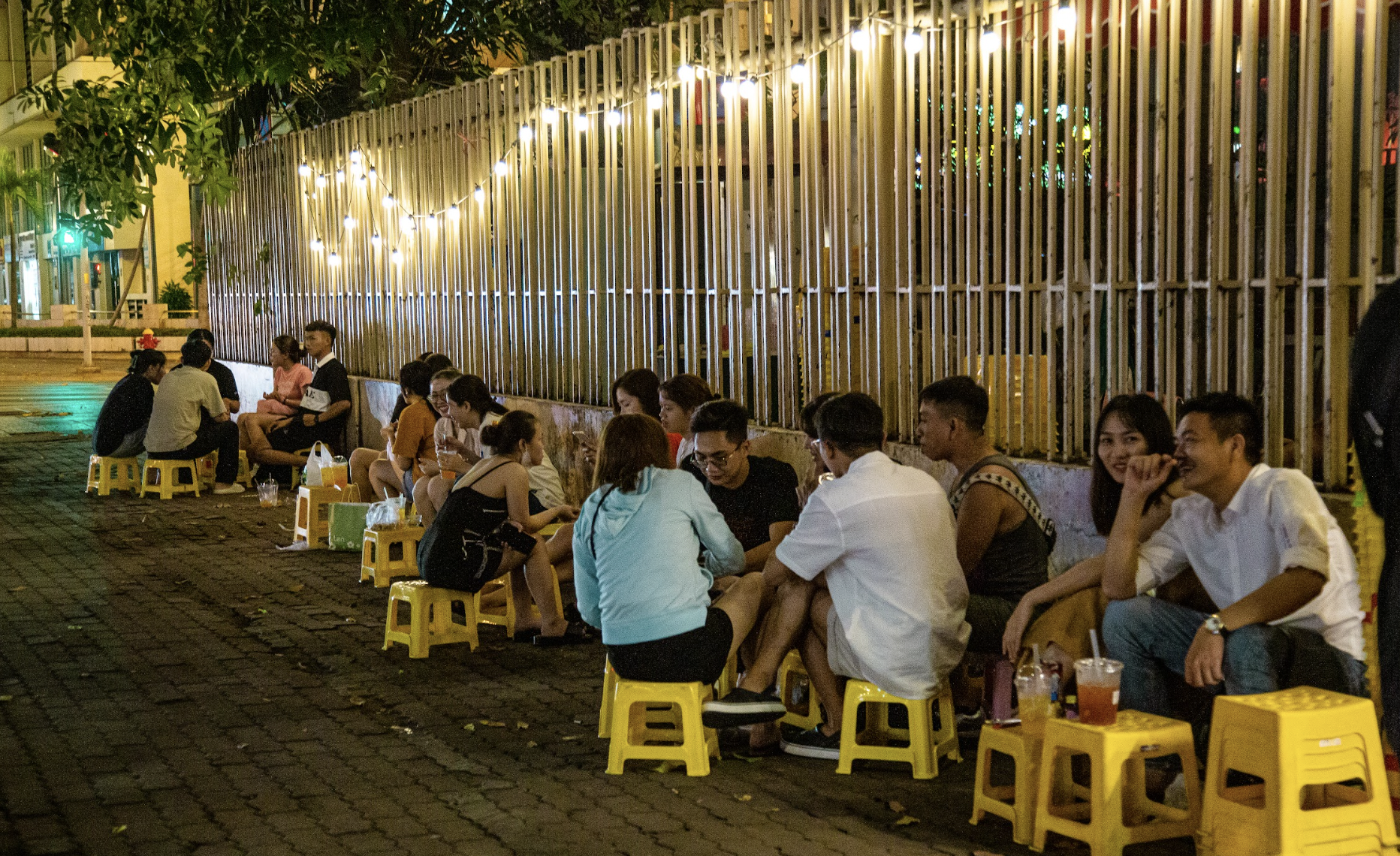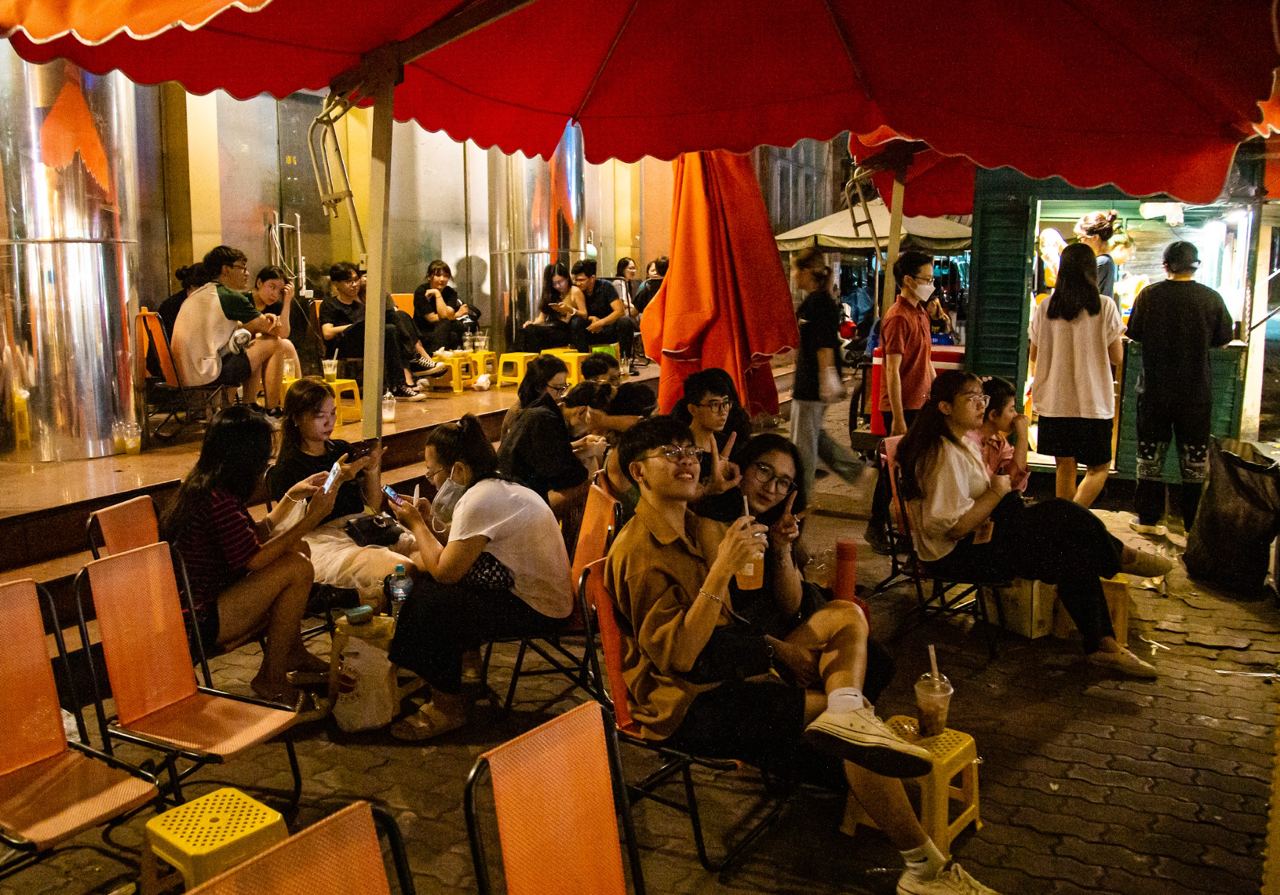 Dong Du peach tea area is still a legendary place
Although it is also a fairly old place in District 1, up to now, the peach tea area still holds a certain style. When every night is a stool, a canvas to drink strawberry tea is spread more and more on Dong Du Street to enjoy. Late at night, this place is even more crowded with groups of young people holding cups of red strawberry tea in their hands, holding a chair or sitting down on a piece of cardboard and chatting happily through the night.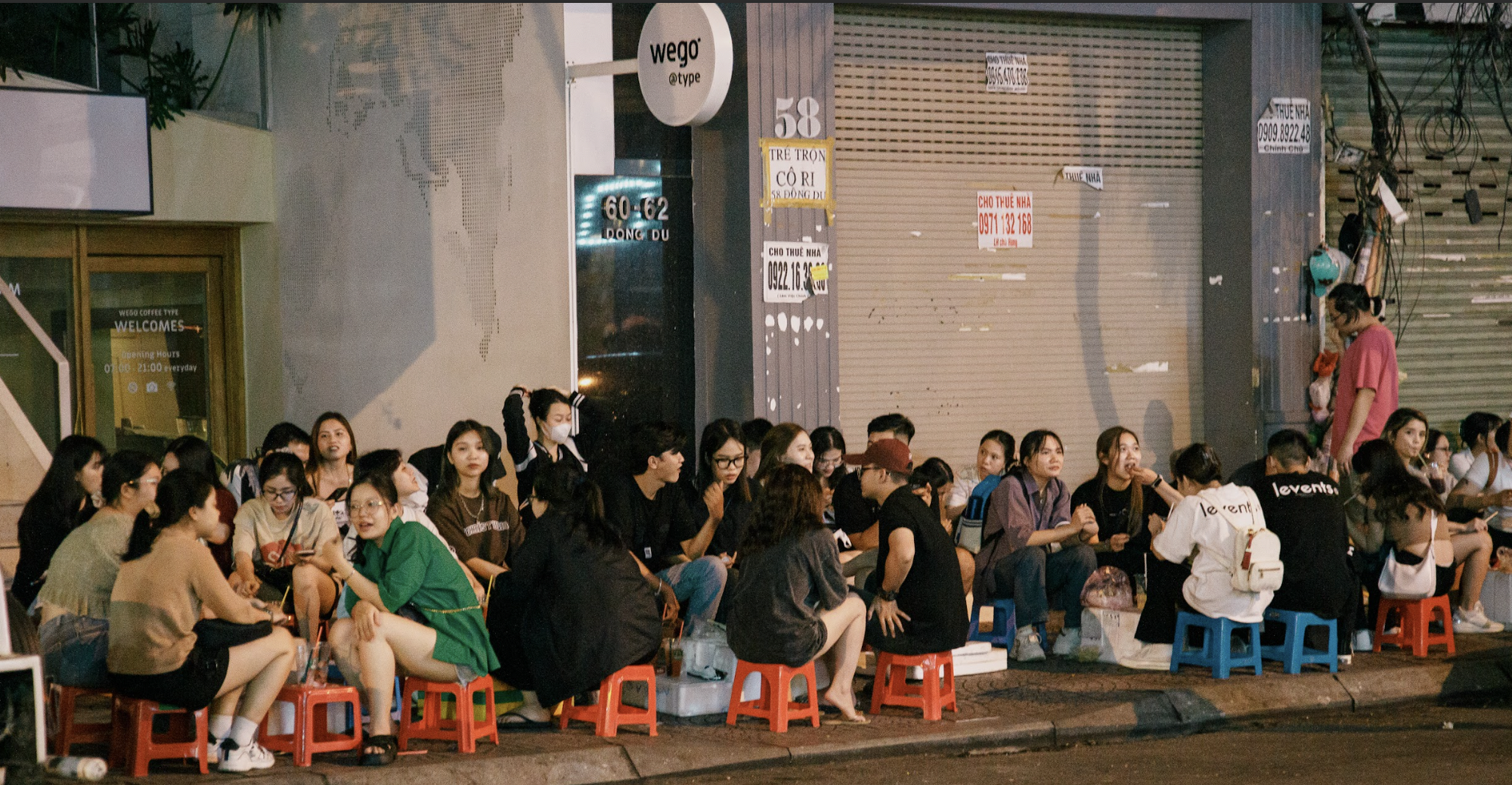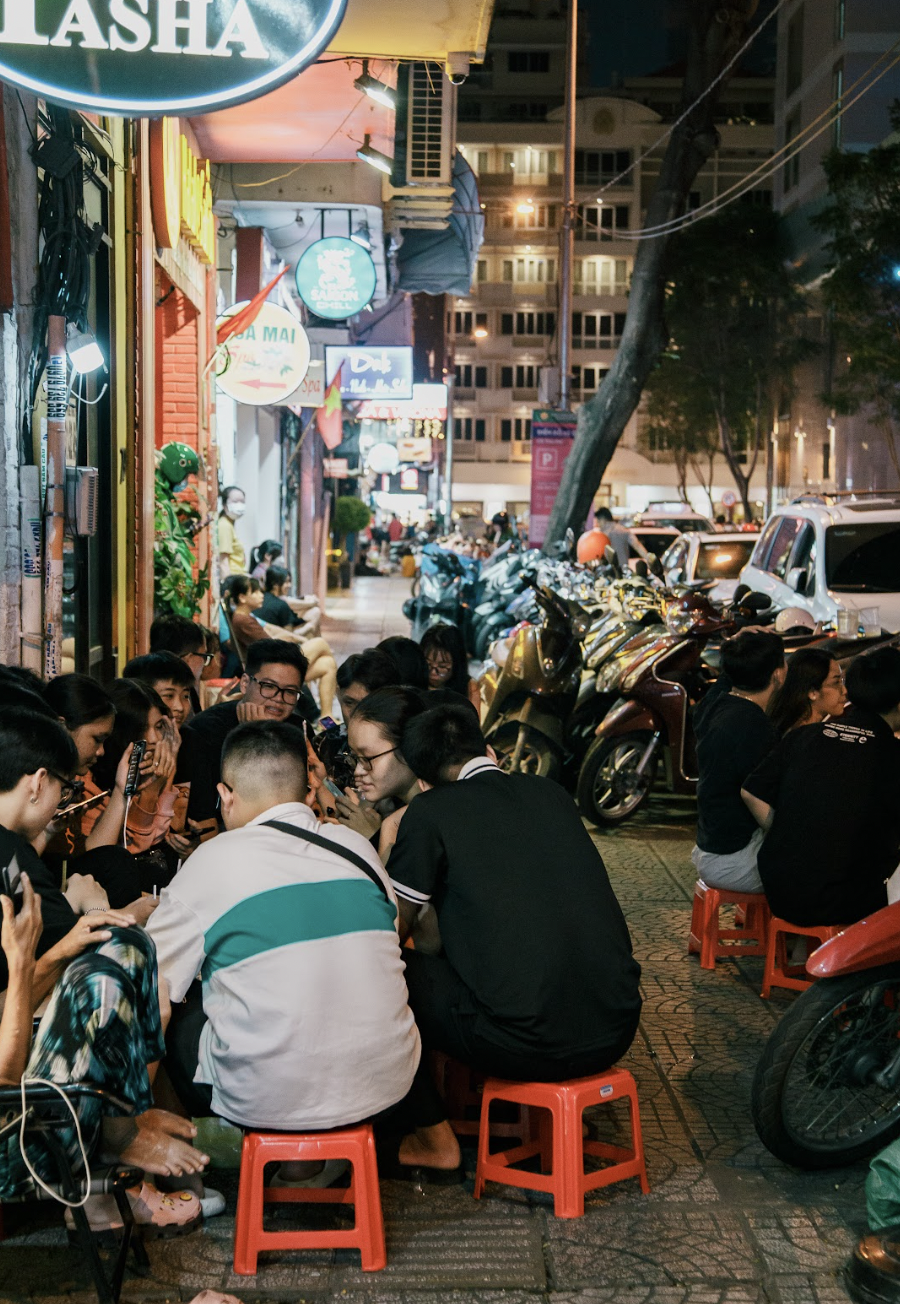 Strawberry tea cup in hand is like a "specialty" in Dong Du area, District 1, so three or four strawberry tea shops close together are never short of choices for diners. But if it rains, this strawberry tea area is never a reasonable choice, because most of them drink water on styrofoam boxes and stools, so when it rains like this, young people have to go home.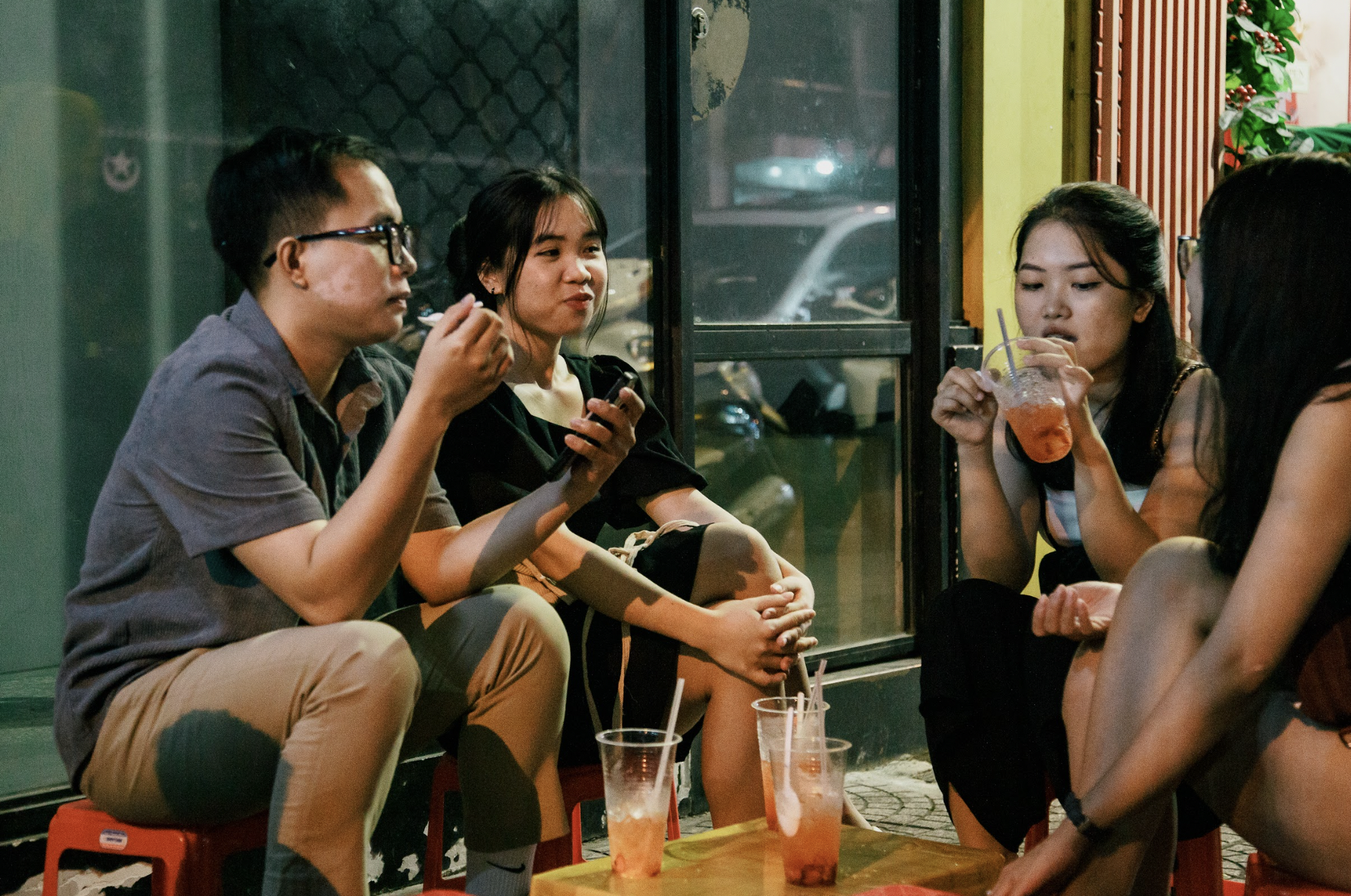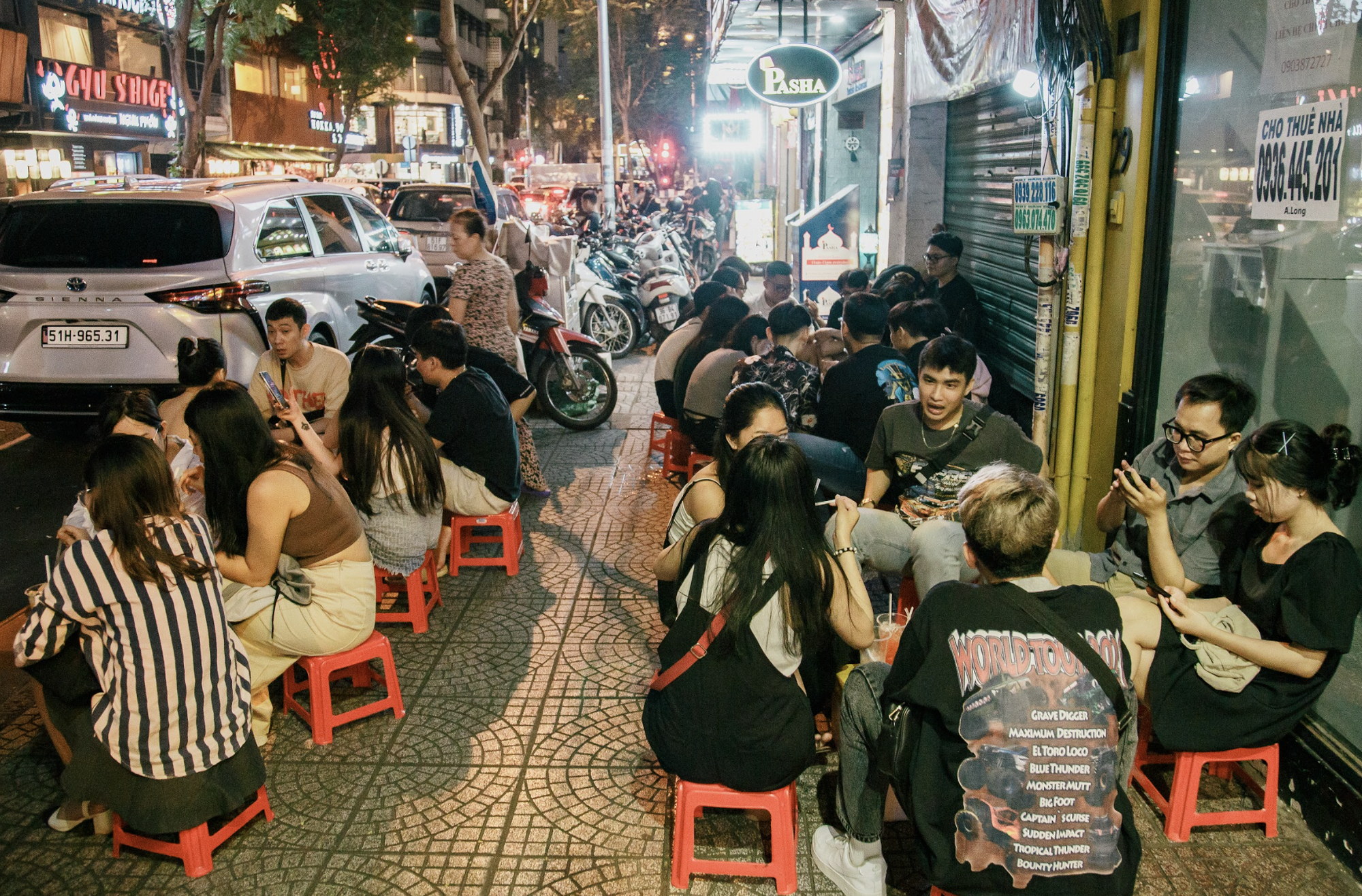 After a suffocating day with a lot of work, meeting on the street sidewalk, drinking water and chatting as a fun "mental therapy" with friends. Then the simple but equally interesting coffee shops like this seem to have become an indispensable coffee-going culture in the spiritual life of the vast majority of young people in the city.