Located near Saigon, Binh Duong is a destination that many people think is "bland". But that's because you don't know this series of places yet!
Binh Duong is a province in the Southeast region, located only about 30km from the center of Saigon along National Highway 13. Referring to this locality, many people will surely think of… The tourism program named Dai Nam achieved many "terrible" records.
But if you think Binh Duong only Dai Nam is good, you are wrong! Through translation, if you have the opportunity, try to visit more hot spots near Saigon!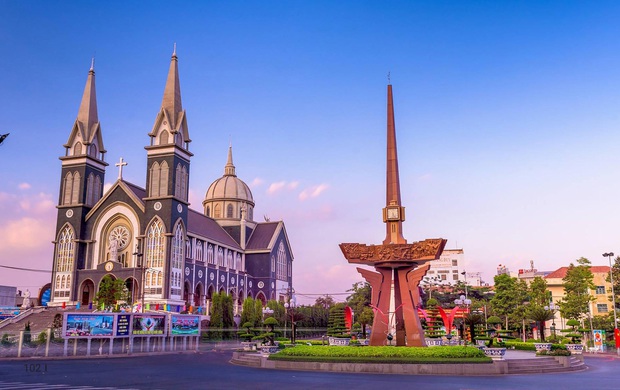 Binh Duong, besides Dai Nam, also has a block of places to eat and drink, do you know it all?
1. Dai Nam tourist area
Dai Nam Van Hien Lac scene (or Dai Nam Wonderland Tourism) is a tourist area (KDL) located in Hiep An ward, Thu Dau Mot city, Binh Duong province. Opened on September 11, 2008, with a total construction cost of about VND 6,000 billion and an area of ​​450 hectares, Dai Nam is known as one of the largest tourist resorts in Southeast Asia.
Up to now, the Dai Nam tourist resort of the famous "giant" couple Binh Duong is holding many records in Vietnam such as: largest tourist resort, longest artificial mountain, longest wall, temple the largest, the largest man-made sea, the first open design zoo in our country…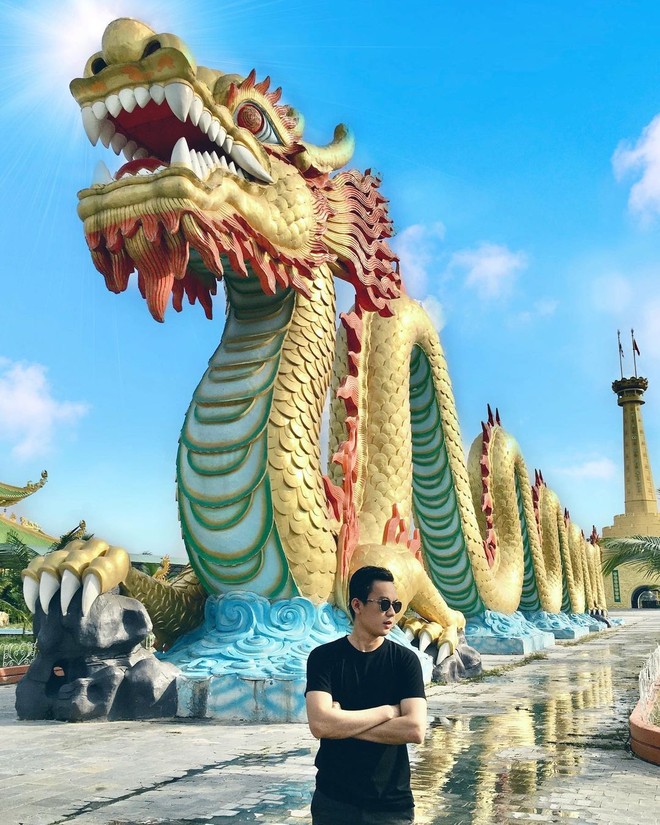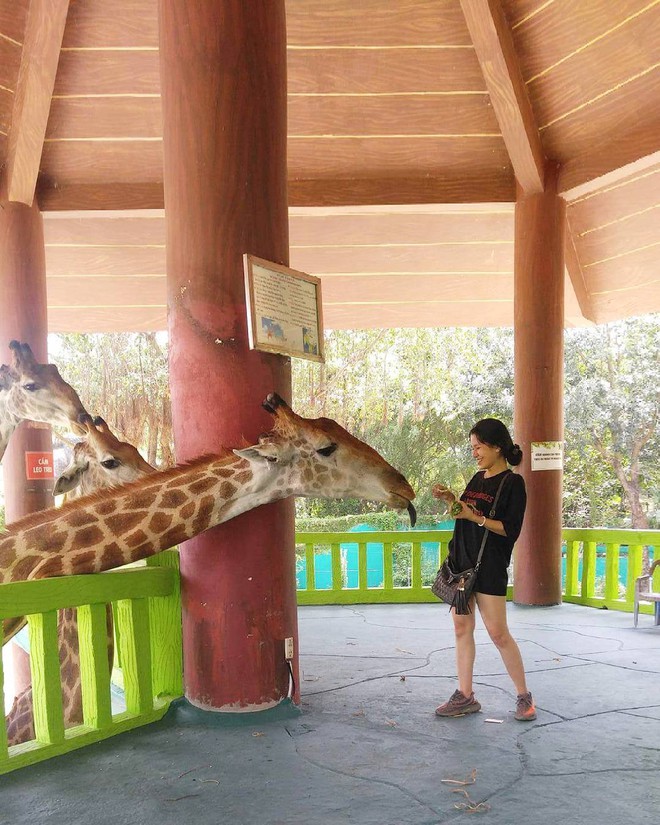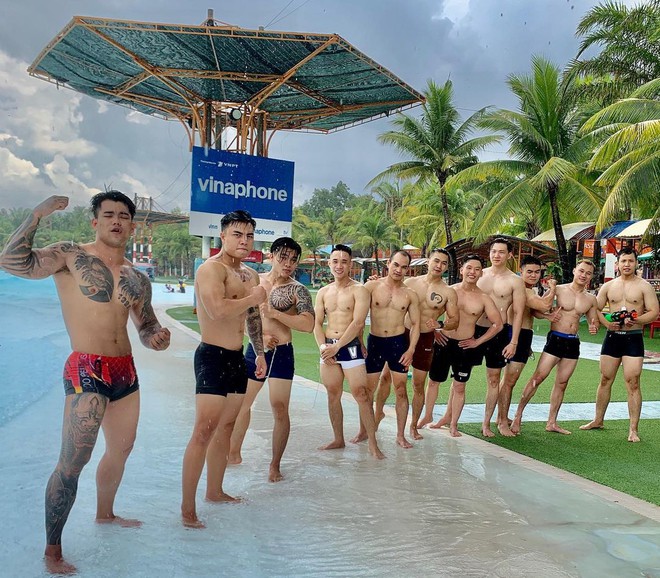 (Photo: @kunlie.nguyen, @nguyenthanh.262, @moc_thao2407, @cuongtran151096)
Address: 1765A National Highway 13, Hiep An Ward, City. Thu Dau Mot
2. Dau Tieng Lake
Dau Tieng Lake is spread across all 3 provinces of Binh Duong, Binh Phuoc, and Tay Ninh, known as "Bien Ho" of the Southeast region. Located only about 80km from Saigon, you can completely move here by motorbike or car in just 2 hours.
From December to April of the lunar calendar every year is considered the most ideal time to camp at Dau Tieng Lake because it has little rain and cool weather. Although it is an artificial lake, the landscape here is not "artificial" at all, on the contrary, it is still very wild with cool green water and green grass stretching, in the distance is Ba Den mountain undulating majestically. great.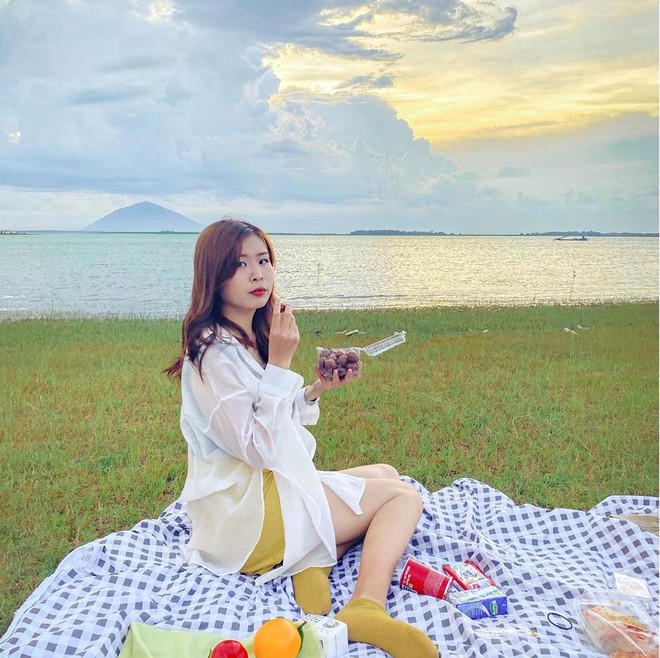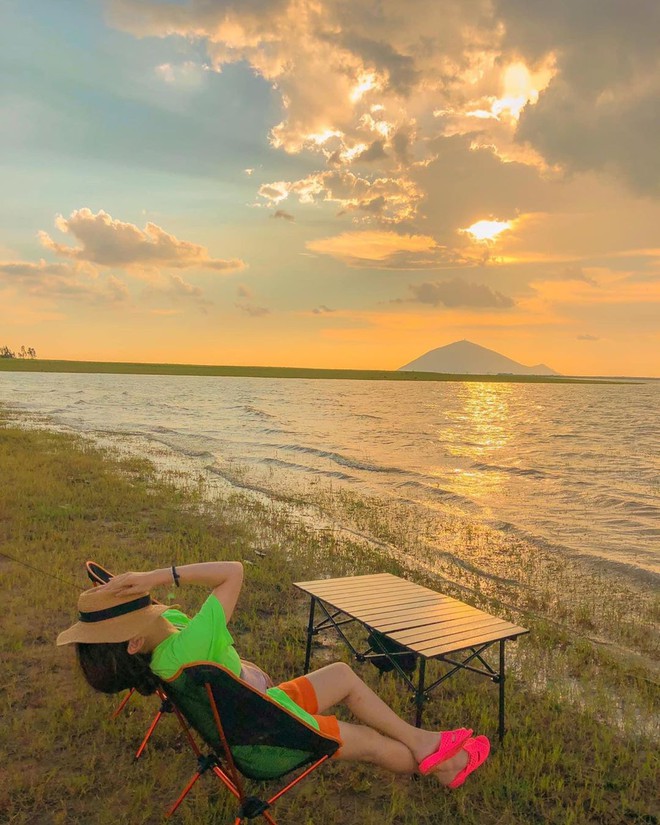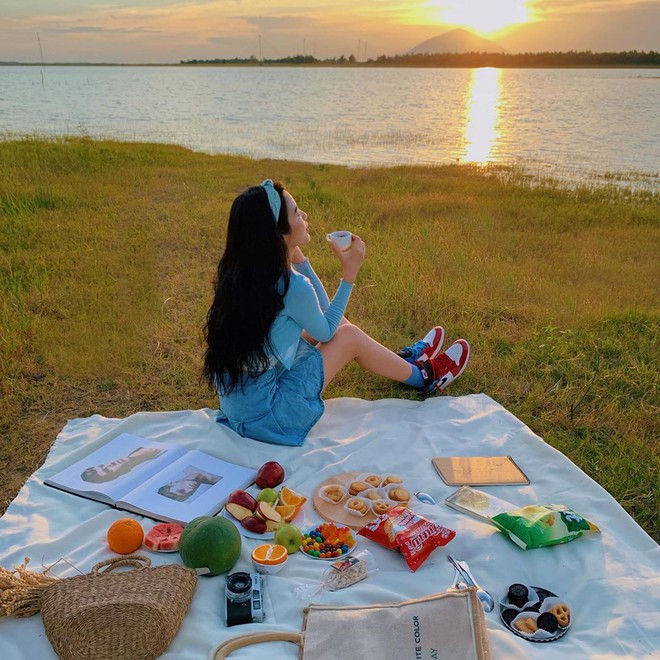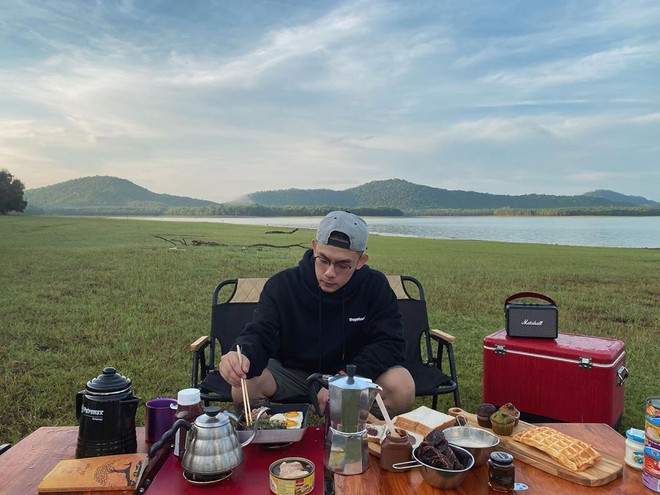 (Photo: @quin.aries, @lava.dreams, @ttaammtttt, @willtong1306)Address: Dau Tieng town, Binh Duong province
3. Phu Cuong Cathedral
Located near roundabout 6 in the heart of Thu Dau Mot city, Phu Cuong Cathedral is one of the largest holy buildings in Binh Duong, designed and built in a modern gothic style. Now, this place is also considered as one of the new symbols of the province that anyone coming here cannot ignore.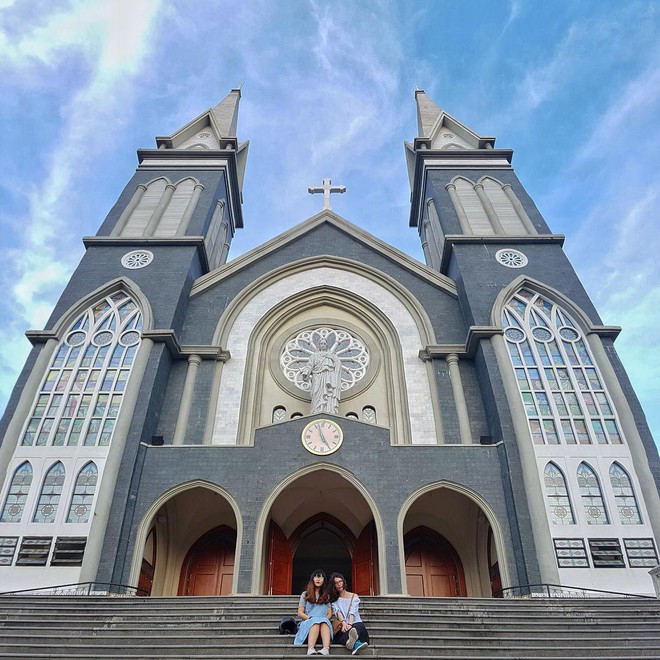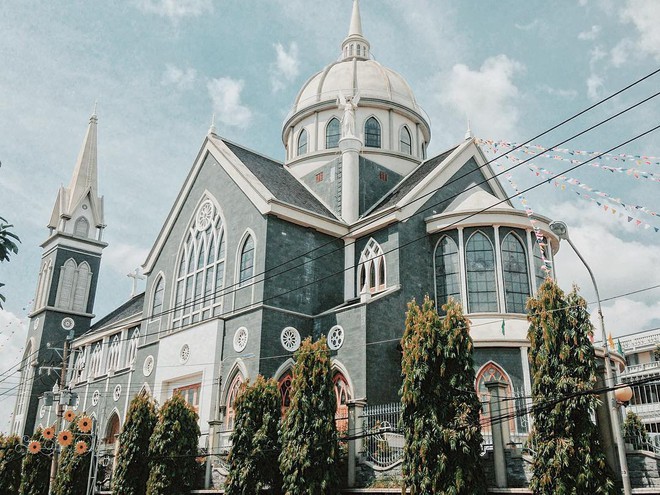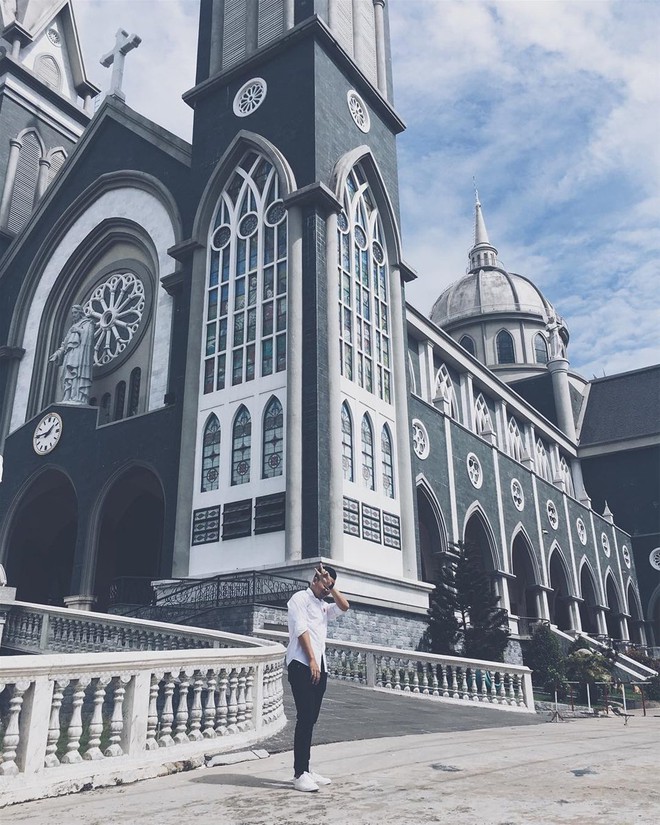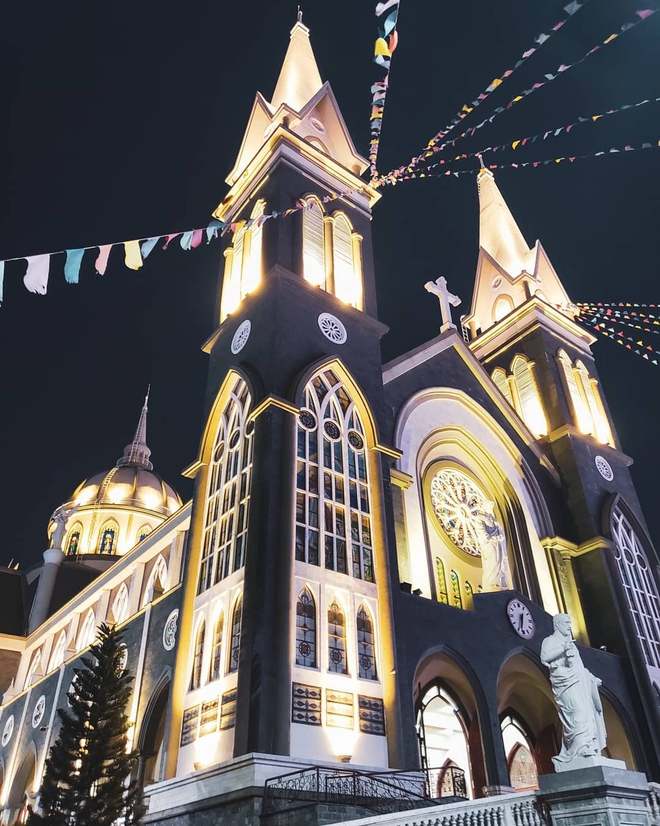 (Photo: @lecacphuonguyen, @minhchauarc, @tunguyen.92, @huynh.nguyen.944)Address: 394 Cach Mang Thang 8, City. Thu Dau Mot
4. Bach Dang Walking Street
A unique cultural feature in the nightlife of young people in Binh Duong is the busy Bach Dang street. Because it is located along the river, the air here is extremely cool and fresh. In the afternoon, you can take a walk and "live virtual" the beautiful sunset background. At night, this place turns into a "food paradise" with countless delicious dishes, just afraid of not having enough to eat it all!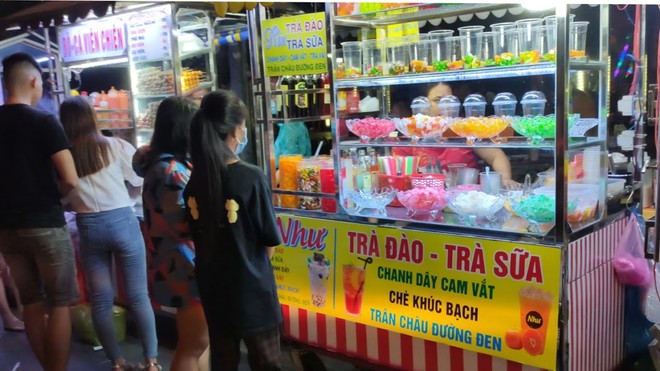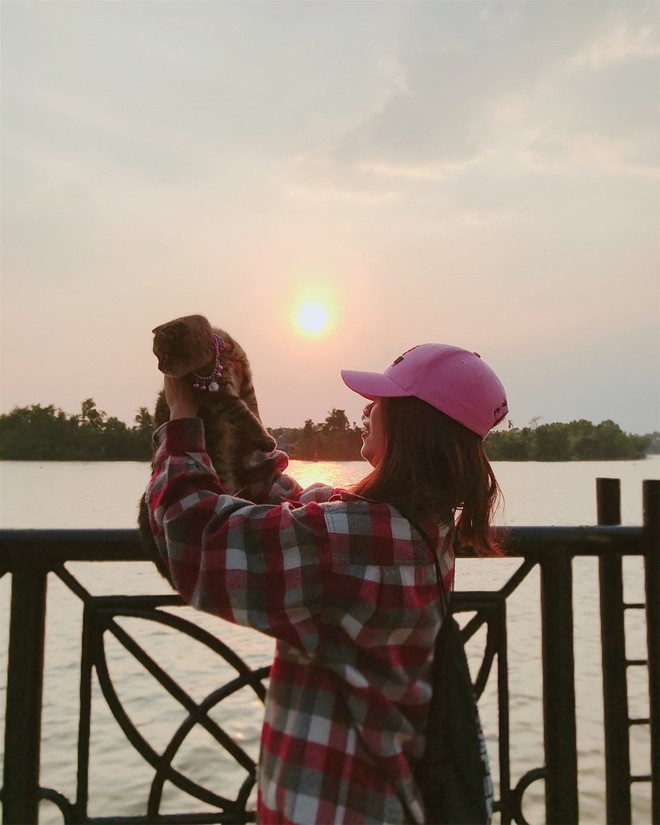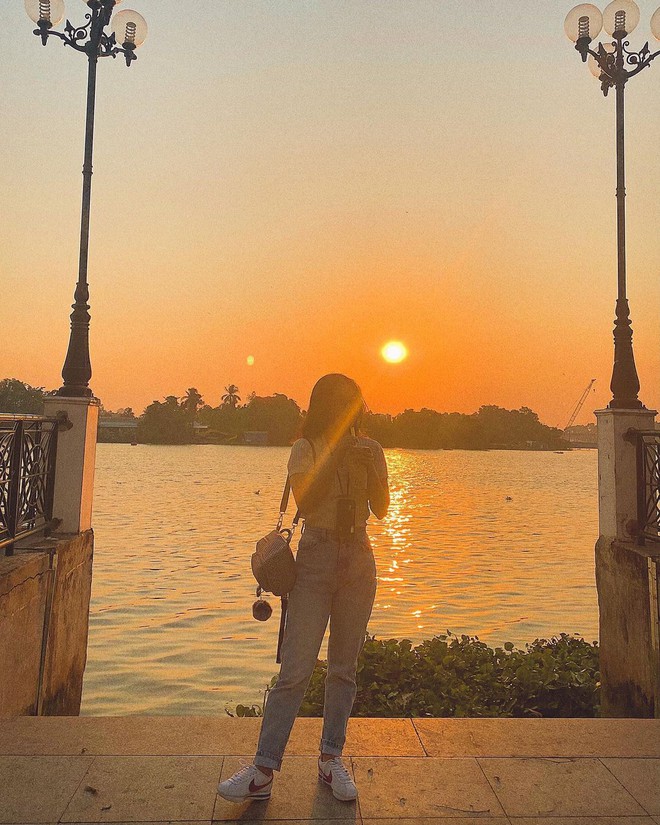 (Ảnh: @xiao_bing_24, @the.hannahouse)Address: Bach Dang Street, Phu Cuong Ward, City. Thu Dau Mot
5. Thu Dau Mot Market
Thu Dau Mot Market is a long-standing symbol in the center of the province, operating almost 24/24 with all different types of dining and shopping. The most ideal time to visit the market is after 6pm, when small businesses clear 7,749 items to serve visitors and people.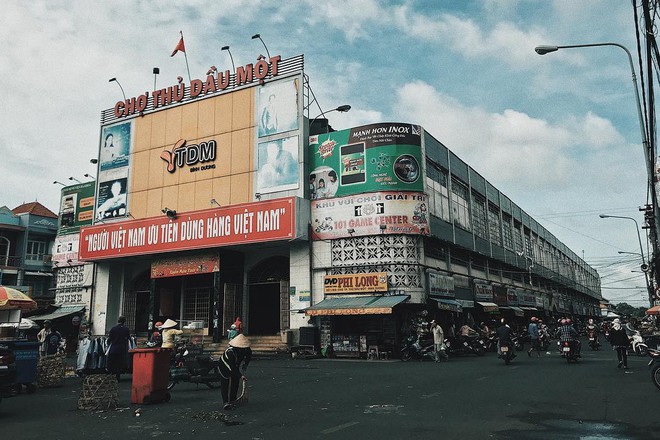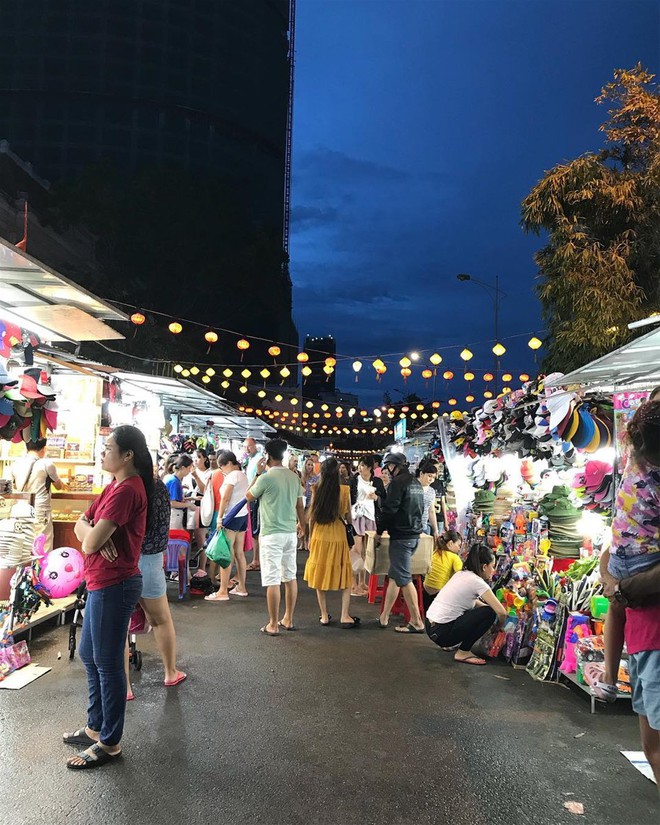 (Photo: @thp.hi, @linq.graphy)Address: 50 Nguyen Thai Hoc, Phu Cuong Ward, City. Thu Dau Mot
6. Ba Thien Hau Temple
Ba Thien Hau Pagoda is one of the famous and sacred temples in Binh Duong and the South in general. Every year on the full moon of January, this place will take place an extremely majestic Ba Co procession, attracting a lot of tourists from all over the world. Going to Binh Duong without visiting Ba Pagoda to pray for peace is a big mistake!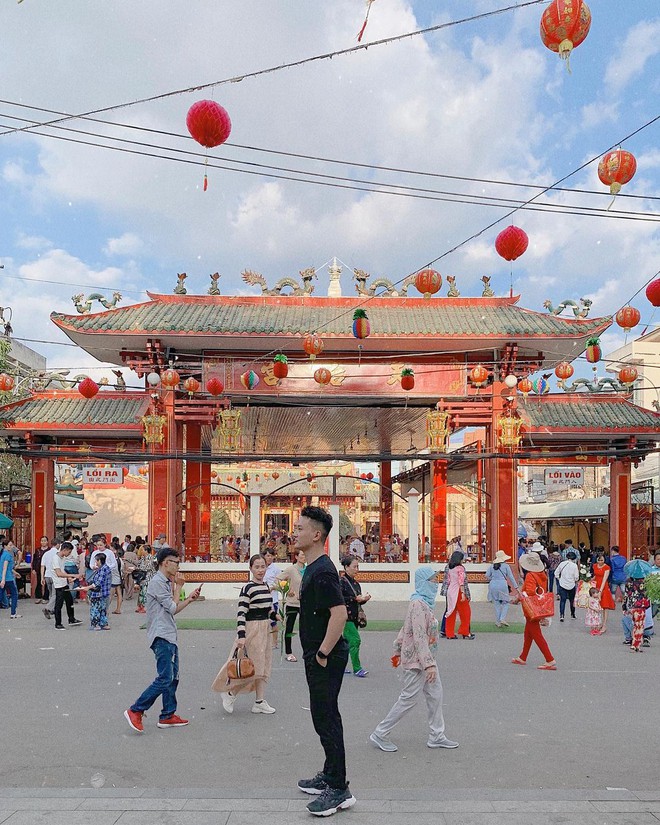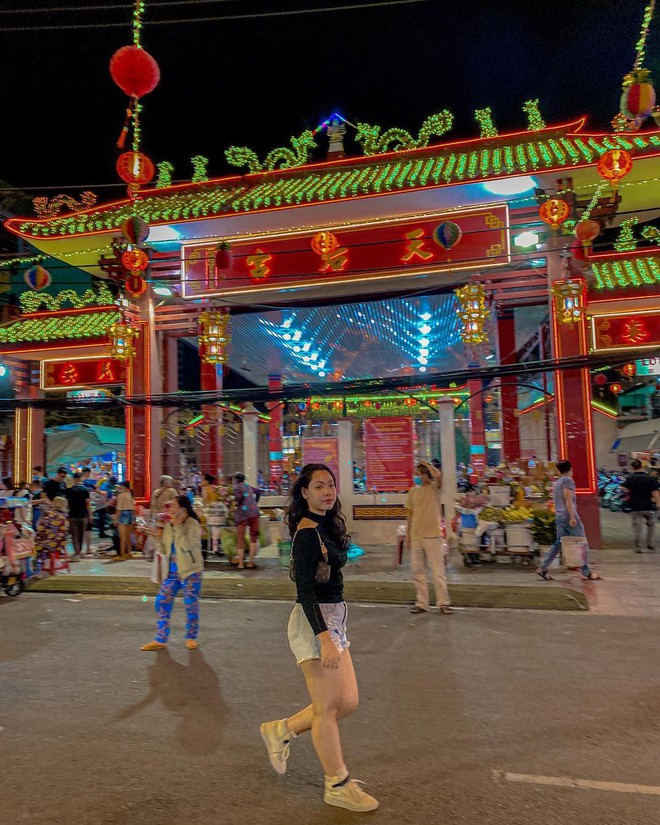 (Photo: @phamhoang59_, @hiieudong_)Address: 4 Nguyen Du, City. Thu Dau Mot (right near the roundabout 6)
7. AEON Mall Binh Duong
AEON Mall is no stranger to Saigon people. Not only shopping or dining, young people in Binh Duong especially love the commercial center of the province because of the luxurious – genuine – smooth virtual living background. Looking at the check-in pictures below, you will definitely want to visit AEON Mall Binh Duong to make a similar set of street-style photos!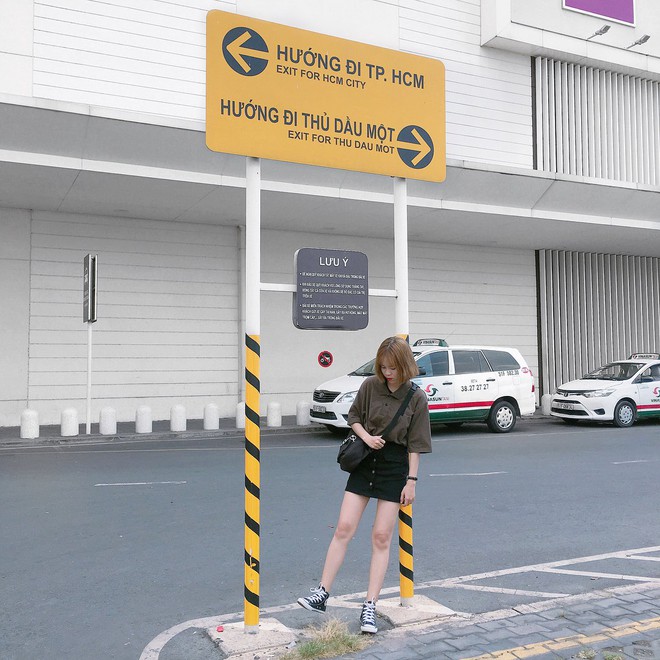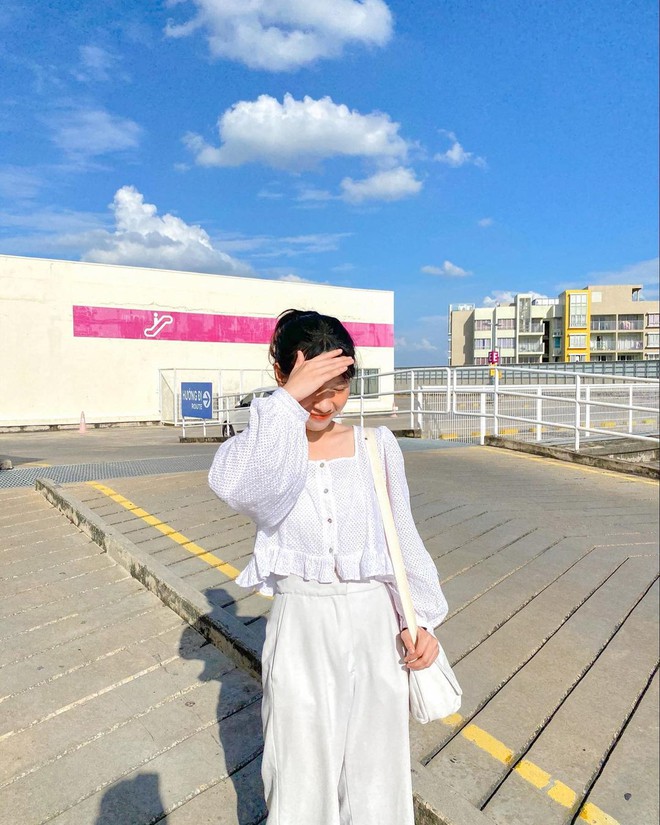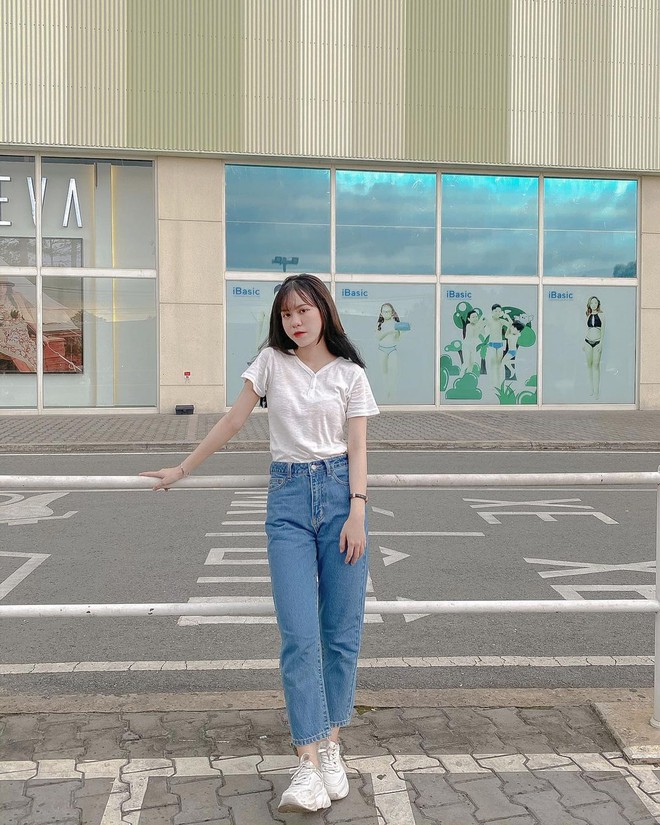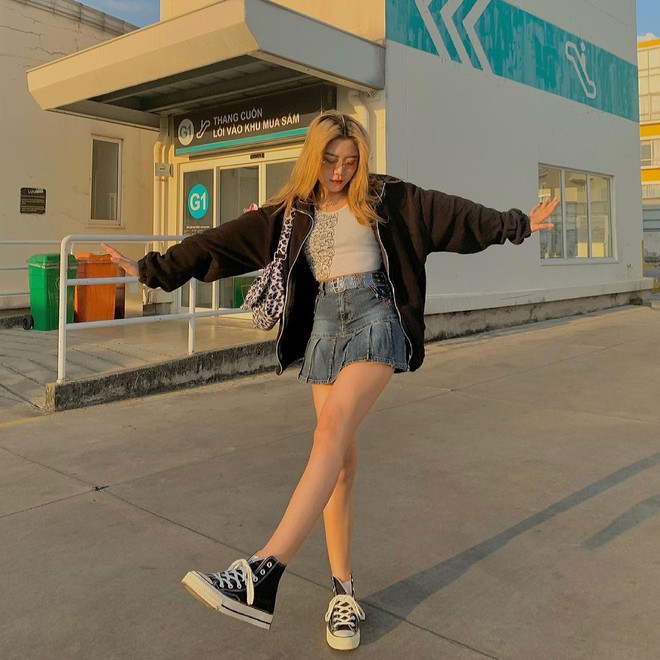 (Photos: @dhtlxx, @lth.__, @dhtlin, @lilimi__)Address: 1 Binh Duong Boulevard, Thuan Giao Ward, City. Thuan An
8. Chau Thoi Mountain Pagoda
Chau Thoi mountain is 82m high, located in Binh An ward, Di An city. On the top of the mountain, there is a sacred pagoda called Chu Thai Son Tu, built around 1612. Standing from the pagoda, visitors can take in the view of the beautiful plains. Usually, there are 2 ways to get up the mountain: Walkthrough 209 steps or ride by a road that loops through the mountain.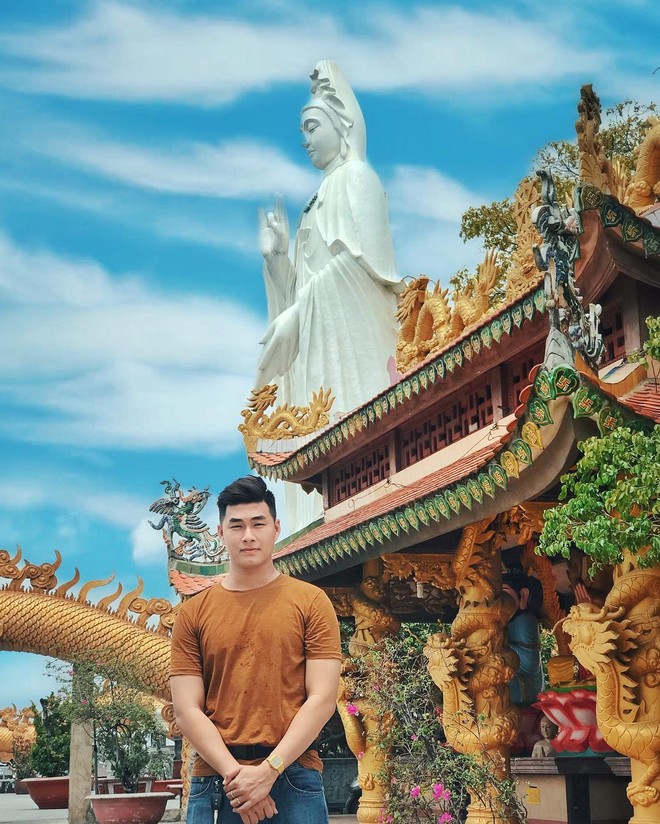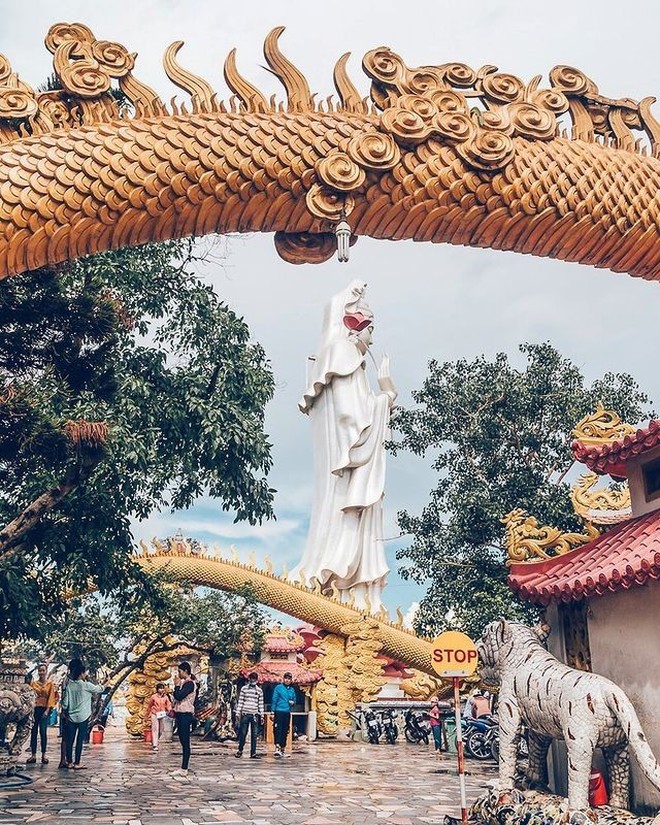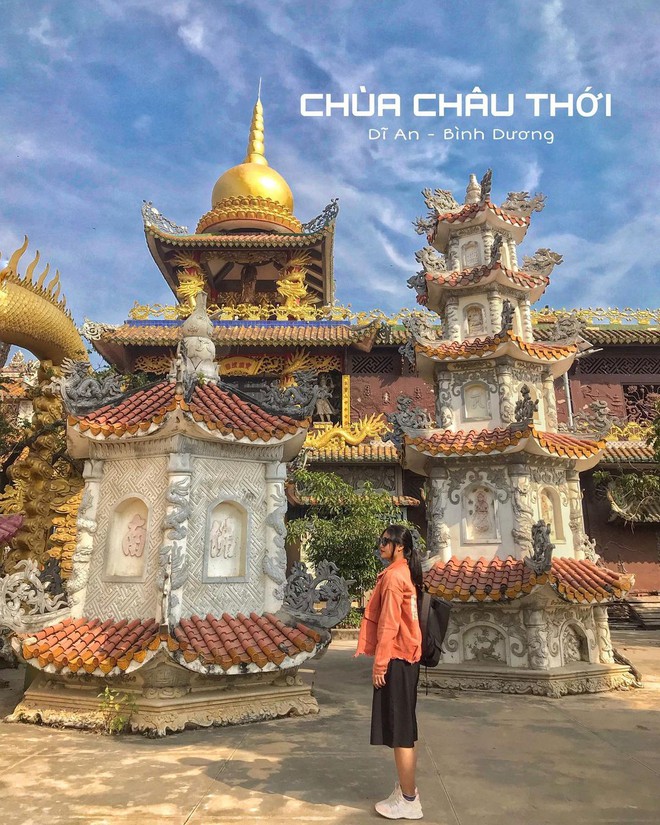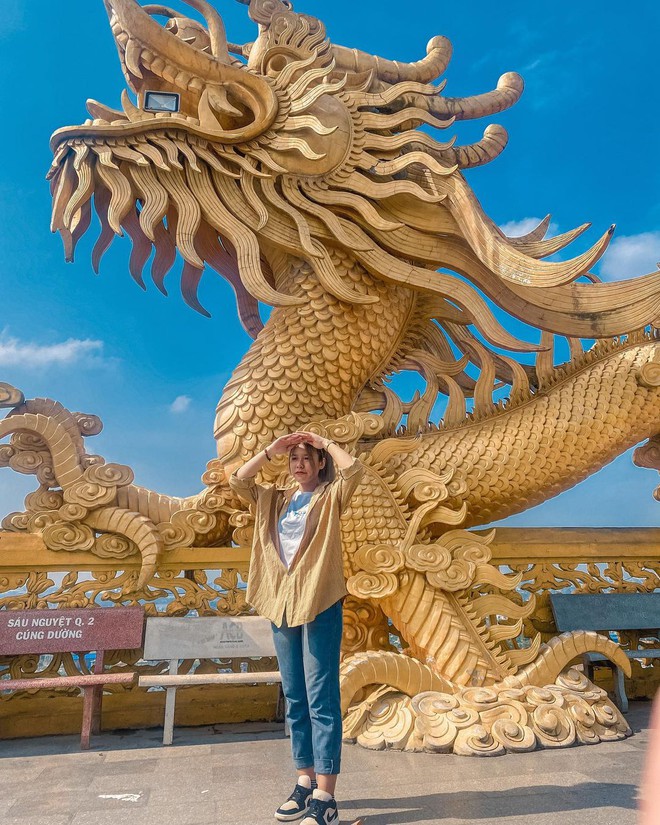 (Photo: @huysieupham, @afarmedia, @tranmychauu, @kieu_my.85)Address: Chau Thoi mountain, Binh An ward, TX. Di An
9. New City Park
Covering an area of ​​more than 70 hectares and built according to Singapore standards, Binh Duong New City Park is not only a green lung, the administrative center of the province but also a favorite entertainment destination of the city. young people in recent years. You can check in with a massive administrative building or a "genuine" lake background like Da Lat.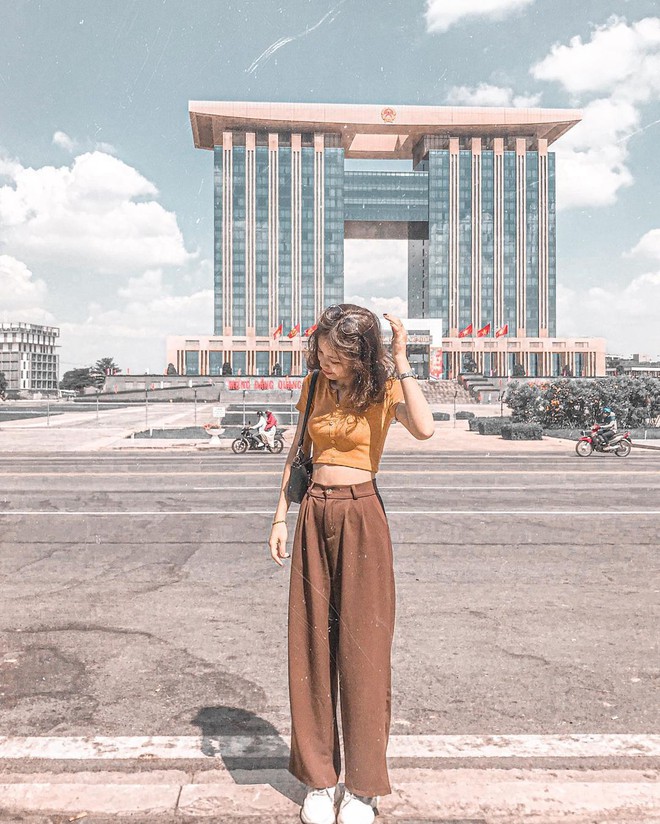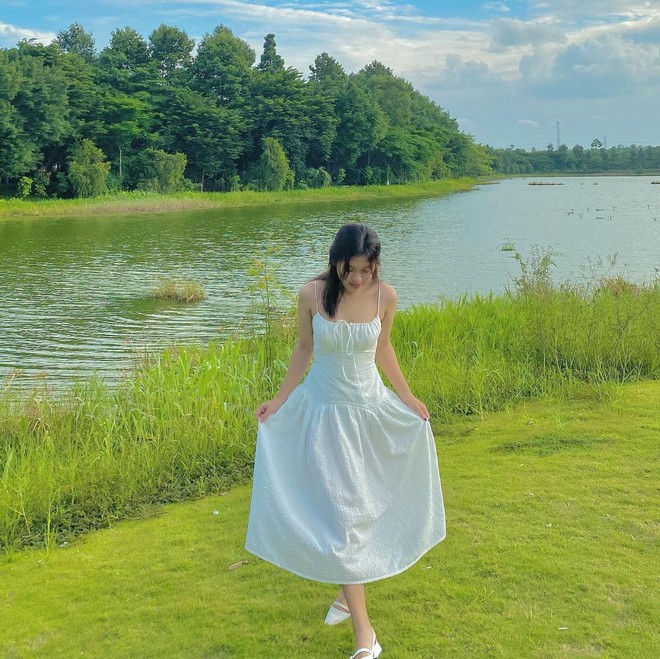 (Photo: @ntpn_xx, @nhunbabii)Address: Binh Duong New City Campus, Phu My Ward, City. Thu Dau Mot
10. Phu An Bamboo Village
Opened to visitors in 2008, Phu An bamboo village (Binh Duong) is the first green bamboo ecosystem conservation area in Vietnam and Southeast Asia. The bamboo village complex includes a botanical museum and a bamboo ecological museum – where more than 300 acres of Vietnam's bamboo are kept and developed.
Coming to this green tourist area, you will feel the green space with more than 1,500 large and small bamboo bushes. Come here to take pictures and have a picnic, you can also take home many unique souvenir products made entirely from bamboo.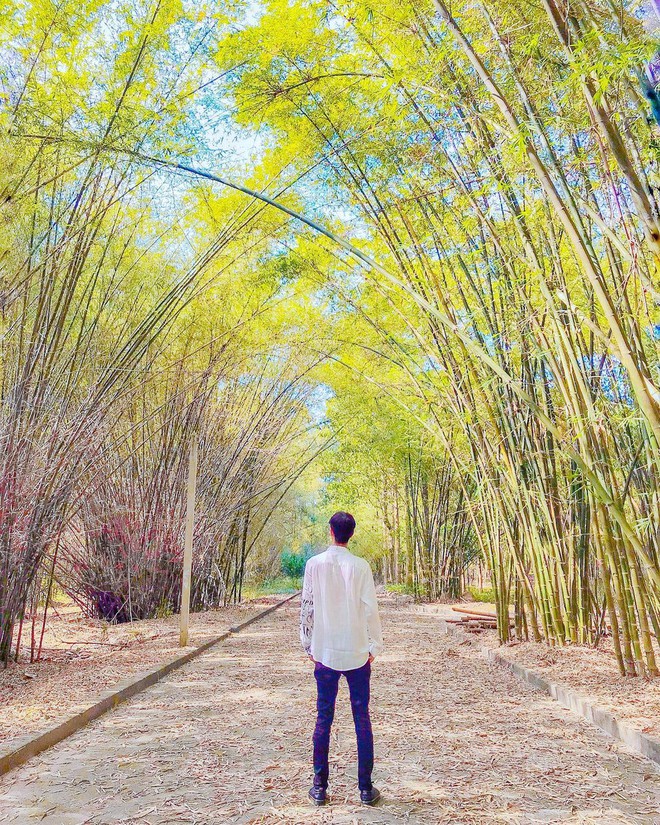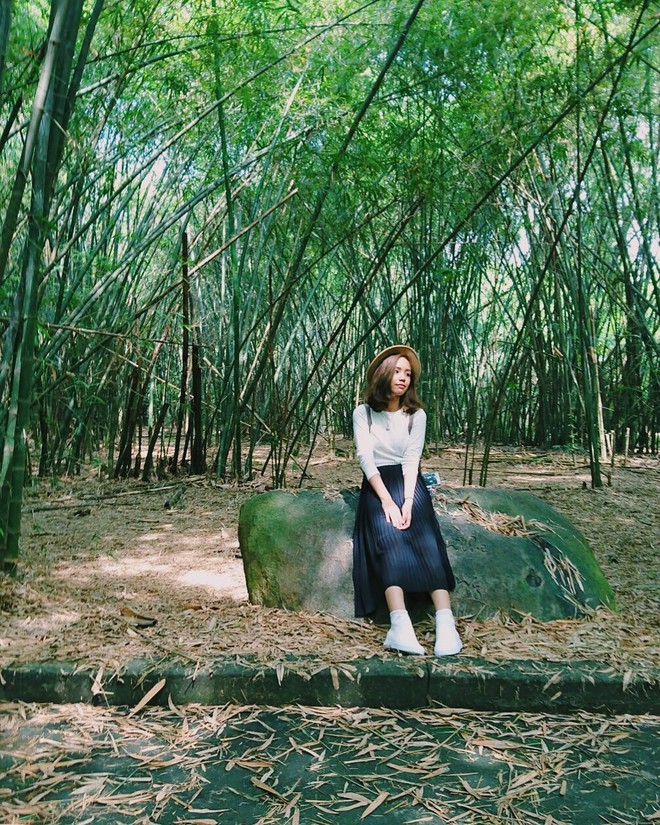 (Photo: @hoang_anh__1996, @littlegirl1192)Address: 124 Tel744, Phu An Ward, TX. Ben Cat, Binh Duong
11. Thuy Chau eco-tourism area
Only about 25km from the center of Saigon, Thuy Chau Resort owns a green space with a system of streams and artificial waterfalls up to 18 hectares wide. The spring water here is taken from the tap water, continuously filtered, circulating and disinfected to ensure hygiene for guests. This place is most suitable for groups of friends and families who like the natural space to organize picnics during the day.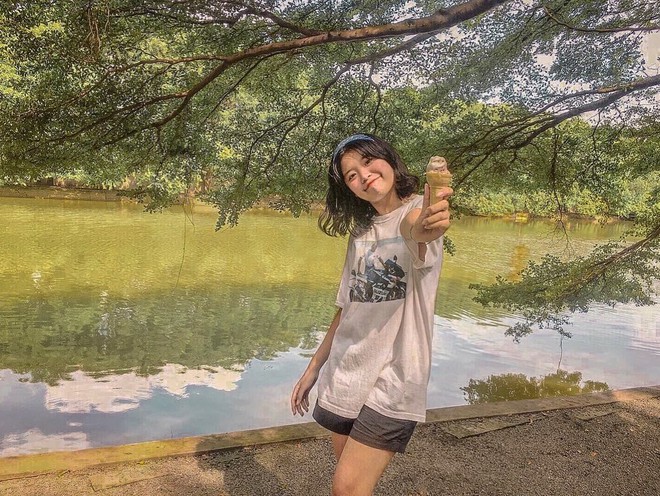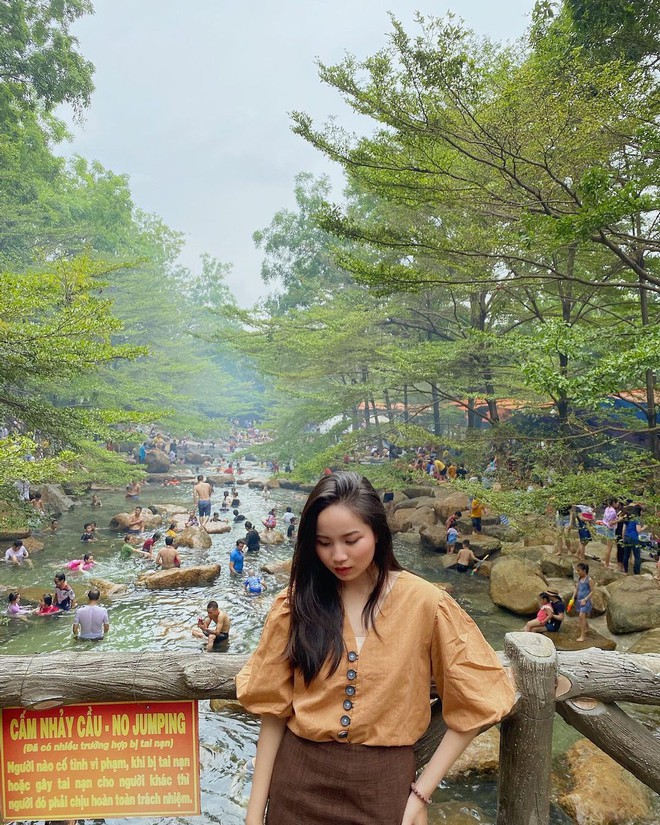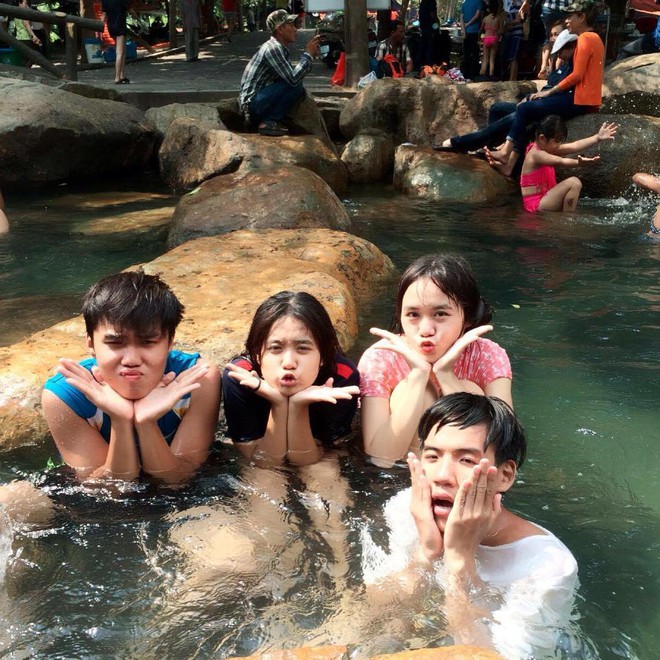 (Photo: @_kim.anan_, @phoenix13.8, @meichin.2506)Address: 55 DT743A, Binh An Ward, City. Di An, Binh Duong
12. Lai Thieu Fruit Garden
With an area of ​​​​up to 1000 hectares and stretching across 6 communes in Thuan An district, coming to Lai Thieu fruit garden, visitors can freely visit and pick, enjoy or buy tropical fruits. such as rambutan, mangosteen, durian, plum, na, toad, guava, mango… Especially, don't miss the famous mangosteen chicken salad here!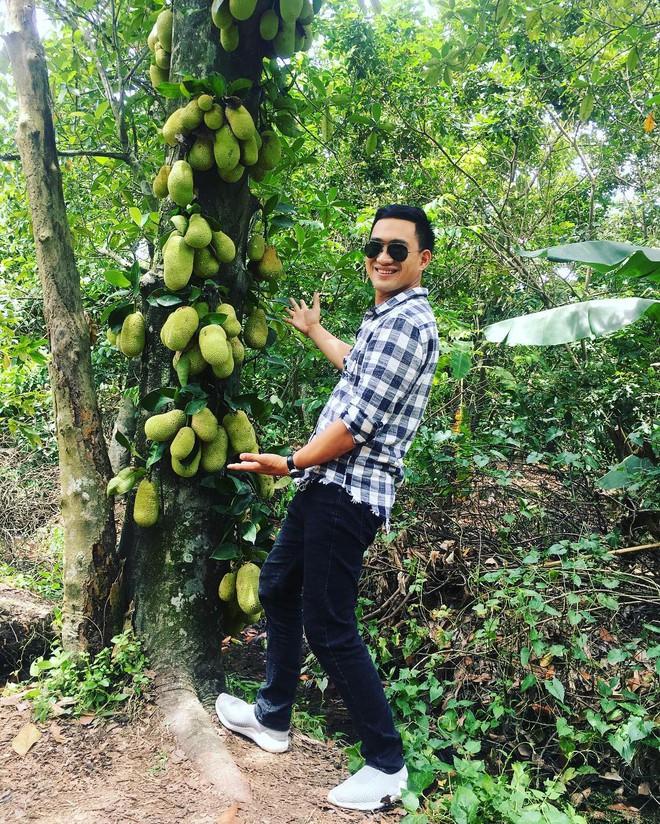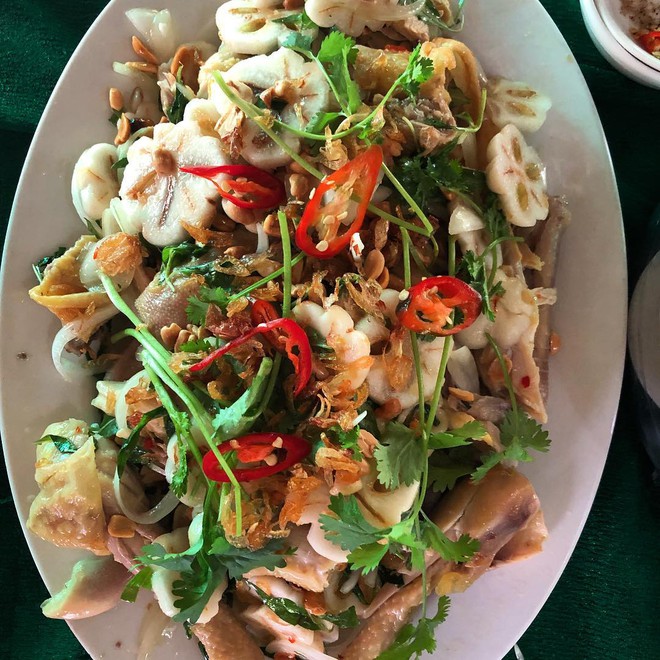 (Photo: @vu.tru.47, @thuyha_thanh)Address: 116 Hung Tho, Hung Dinh Ward, City. Thuan An
Photo: Internet