At 12 noon, many diners patiently lined up for nearly 30 minutes to enjoy bun cha at a restaurant on Dinh Thon Street, Nam Tu Liem District, Hanoi.
When talking about bun cha in Hanoi, people often remember the old shops in the area around the old town such as Hang Quat, Hang Than, Gam Cau, and Dong Xuan market alley…Not located in such a prime central location, but the bun cha restaurant at alley 39 Dinh Thon, Nam Tu Liem district, Hanoi is equally crowded.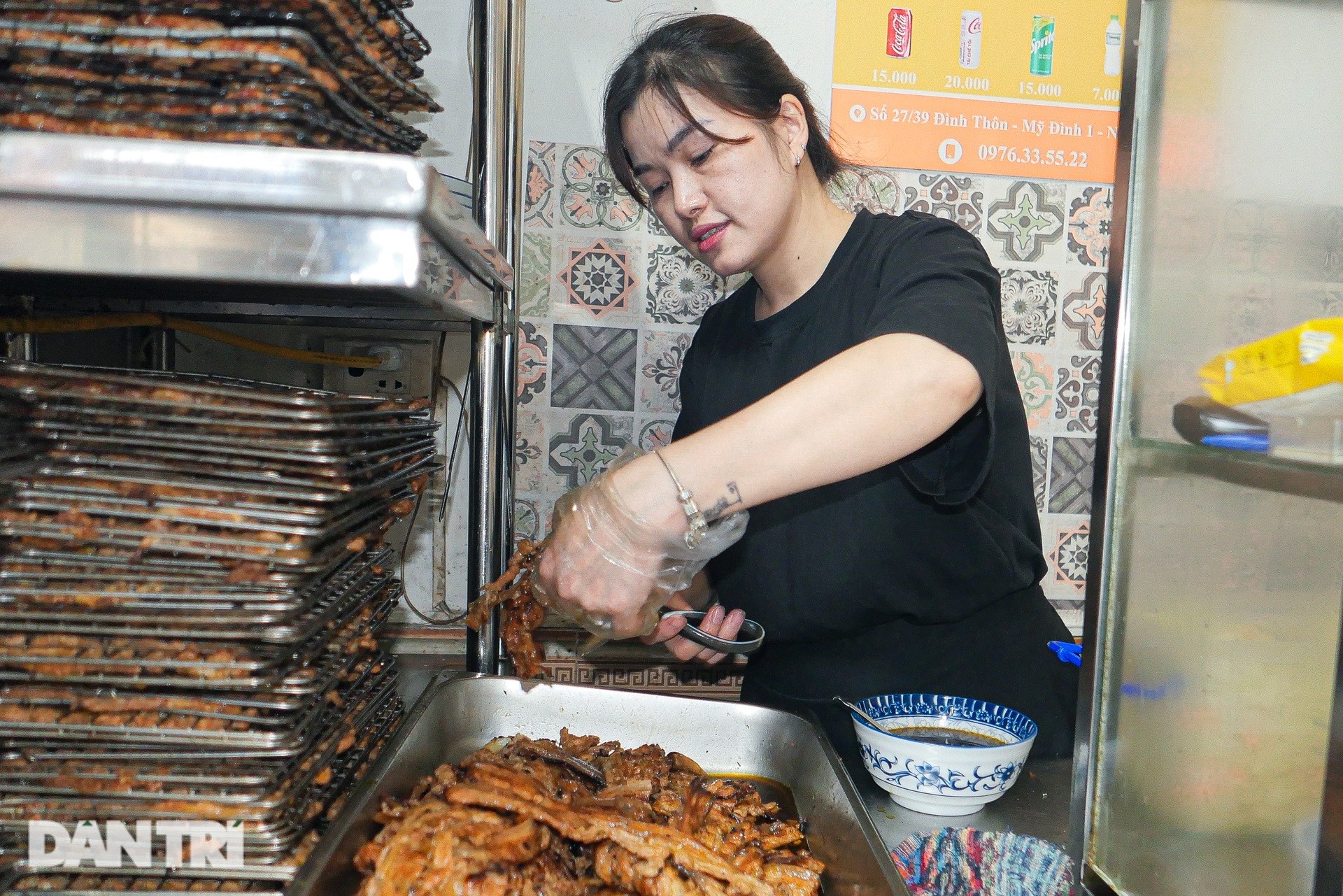 This bun cha restaurant is owned by Ms. Chu Thi Kim Tuyen (39 years old). The restaurant is often crowded with customers at lunchtime. Ten meters away, diners saw the smoke of grilling pork sausage rising and the fragrant aroma emanating. Customers' motorbikes are packed tightly in front of the shop.Ms. Tuyen quickly checked the batch of grilled meat and shared: "This restaurant was previously run by my uncle, but the number of customers was not large, even very empty. Later, he stopped selling, I was passionate about cooking so I asked to take over. , starting ownership from February 2022".At first, the restaurant was empty. Ms. Tuyen inquired and the customer said the food was not to her taste. She realized that her uncle's recipe for making bun cha was too common, with no special features for customers to remember.From then on, Ms. Tuyen tried to change the recipe for marinating meat patties, patties and dipping sauce.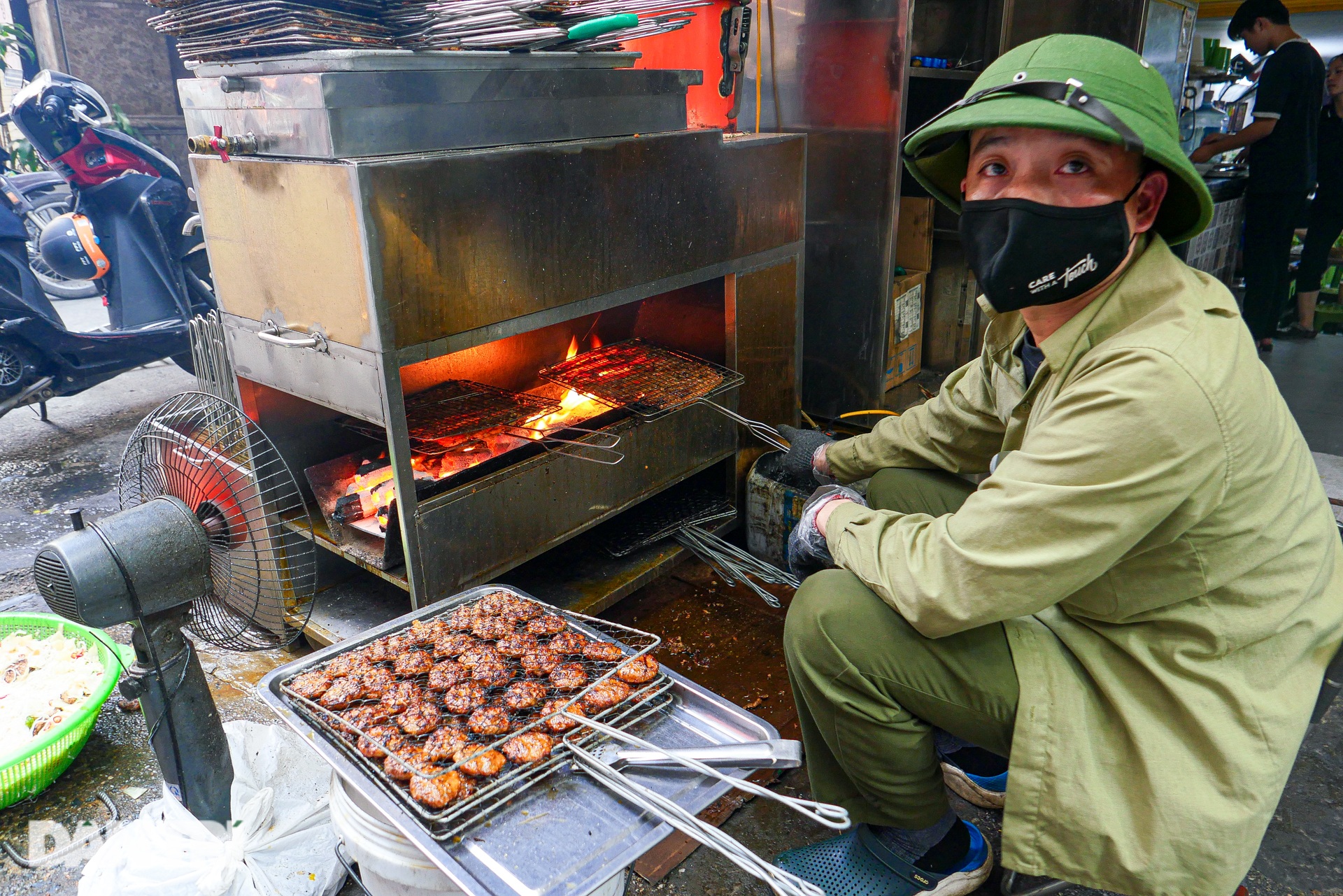 Ms. Tuyen's bun cha shop is open from 7:00 a.m. to 3:00 p.m. every day. According to Ms. Tuyen, currently, the shop sells 400-600 servings every day. "Our restaurant is most crowded during lunch time on weekdays. The customers are mainly office workers working around the Dinh Thon area," said Ms. Tuyen.Every day, Ms. Tuyen selects delicious and fresh pieces of meat for processing. "Fresh, quality ingredients are the most important factor that creates the flavor of the dish," said the owner.The patties will use pork shoulder, while the patties will use crispy shoulder meat combined with pork belly. Lean meat and fat are mixed in a ratio of 70/30, then marinated with sugar, fish sauce, pepper, MSG… The meat is grilled until soft on the inside, golden on the outside."Because I'm from the Central region, the spiced patties are a bit sweet," Ms. Tuyen shared.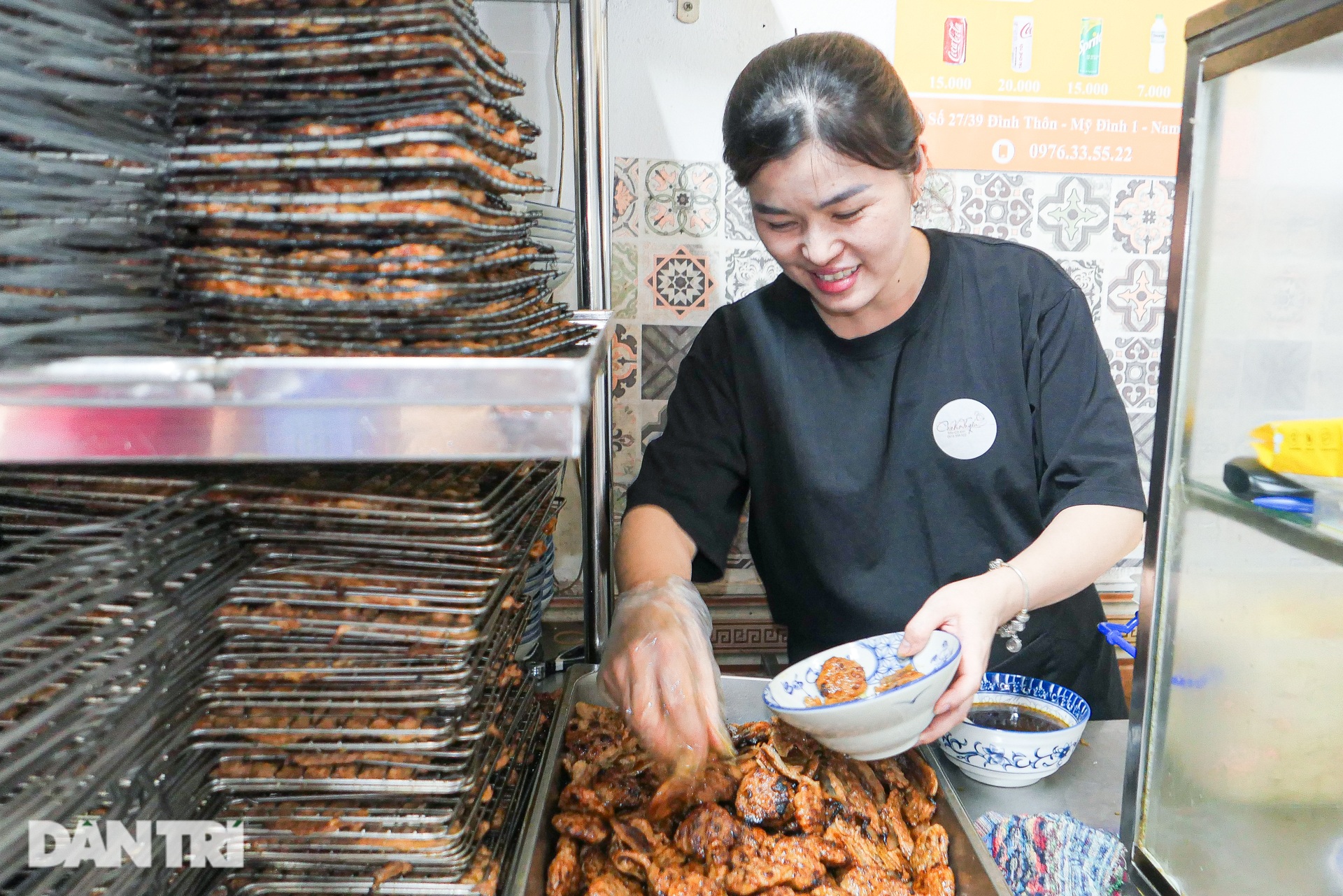 Ms. Tuyen is the direct seller. "I'm used to doing it, so the amount of noodles and meat in 10 bowls is the same as 1. During peak hours, there are a lot of customers coming to eat, and there are a lot of motorbike taxis that buy them by order, so I have another person to help sell them quickly." ", Ms. Tuyen confided.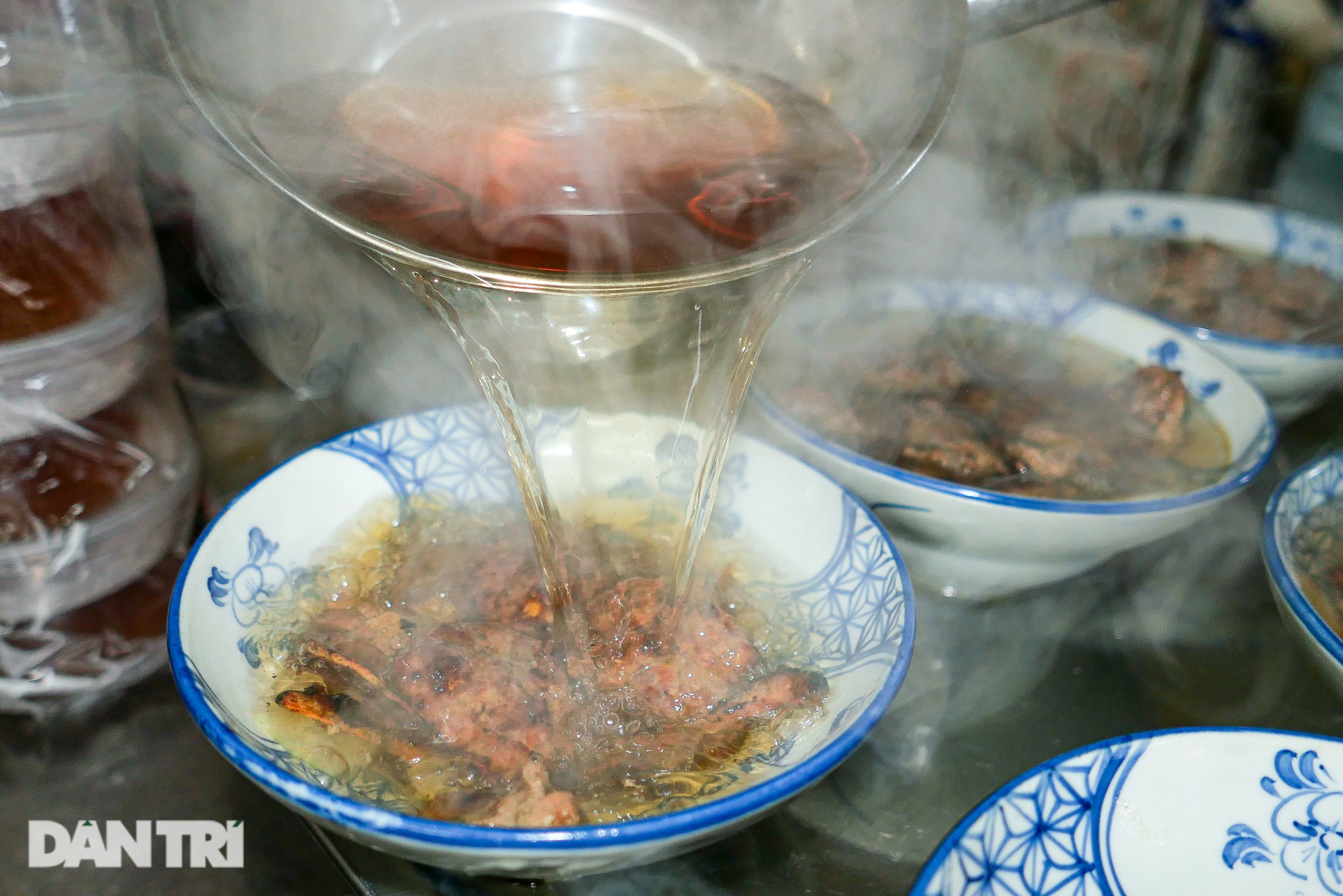 At the restaurant, the dipping sauce is always kept hot. According to Ms. Tuyen, the dipping sauce is made from delicious fish sauce, sugar, boiled water, vinegar,… in the right ratio, so that all those spices blend together, creating a sour, sweet, and sweet taste. don't get bored.
Each serving of bun cha here costs an average of 35,000 VND, customers can order a portion of 40,000-50,000 VND depending on their appetite. The meal is considered by many diners to be full, worth the price, and the dipping sauce is delicious.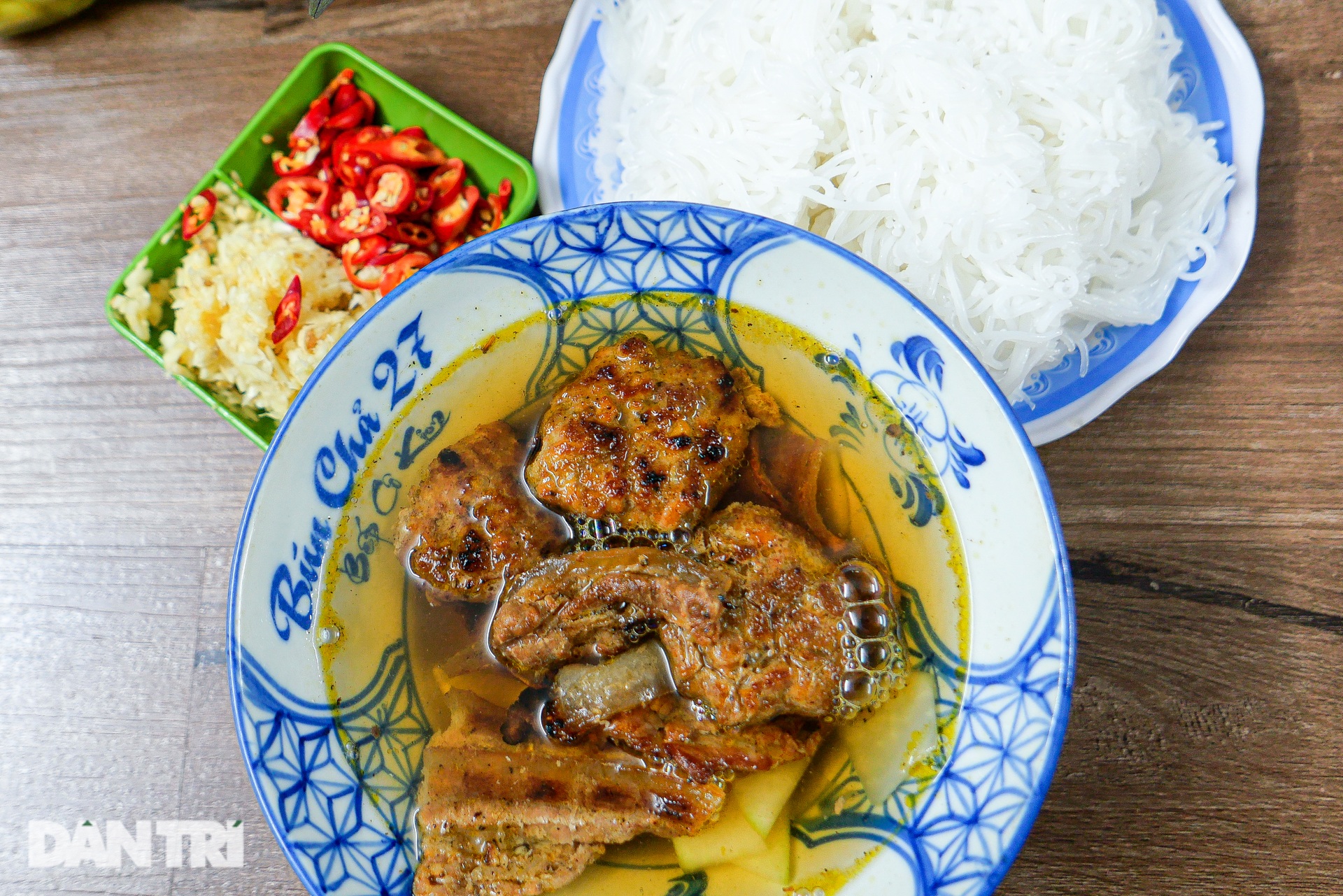 Each portion of vermicelli is pre-divided into plates and then wrapped in plastic wrap to ensure hygiene, while increasing productivity during peak hours, avoiding customers waiting for a long time.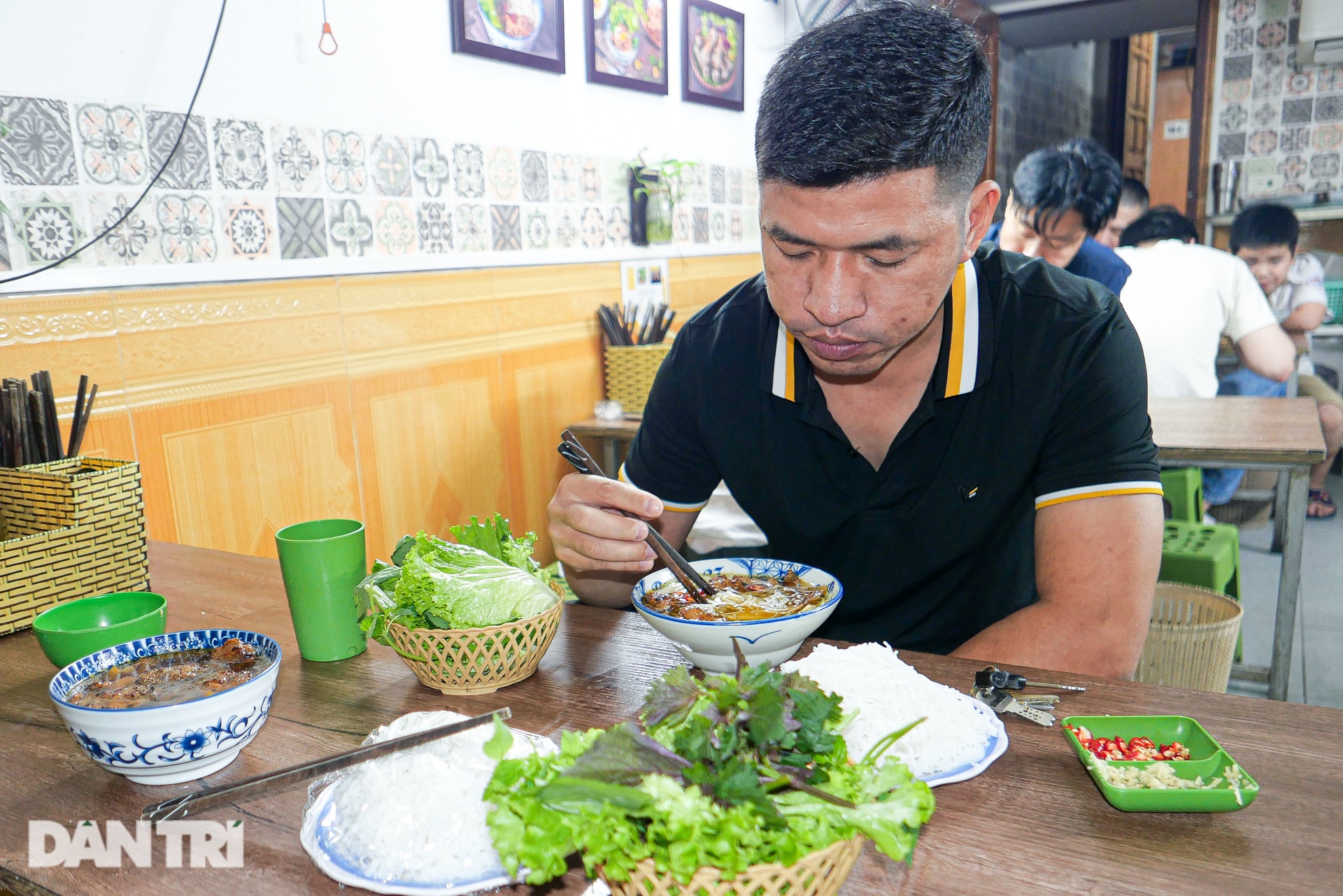 Mr. Duc (Nam Tu Liem, Hanoi) went to the bun cha restaurant for lunch and shared: "I ate quite well so I ordered a set of 50,000 VND. The patties are sweet and meaty, soft, rich, not dry, and have a moderate amount of lean fat, so Eat a lot and don't feel bored."
Ms. Tuyen said that at lunchtime, the number of takeaways each day is about 200 meals. 
Outside the restaurant, many people had to wait for a seat. Diners should arrive before 12 o'clock to avoid waiting too long.
($1=24,000 VND)
Photo,Video: Dantri