After harvesting corn, local people often throw away the stalks. However, Mr. Phung Trong Diem earns hundreds of millions of dong every year thanks to this plant.
At 12 o'clock, Mr. Phung Trong Diem (Cu K'nia commune, Cu Jut district, Dak Nong province) was still busy processing thousands of corn stalks in the hot sun. He chopped corn stalks and fermented them by fermenting them with cornstarch, probiotics and salt. He used this corn as reserve food for 25 cows next month.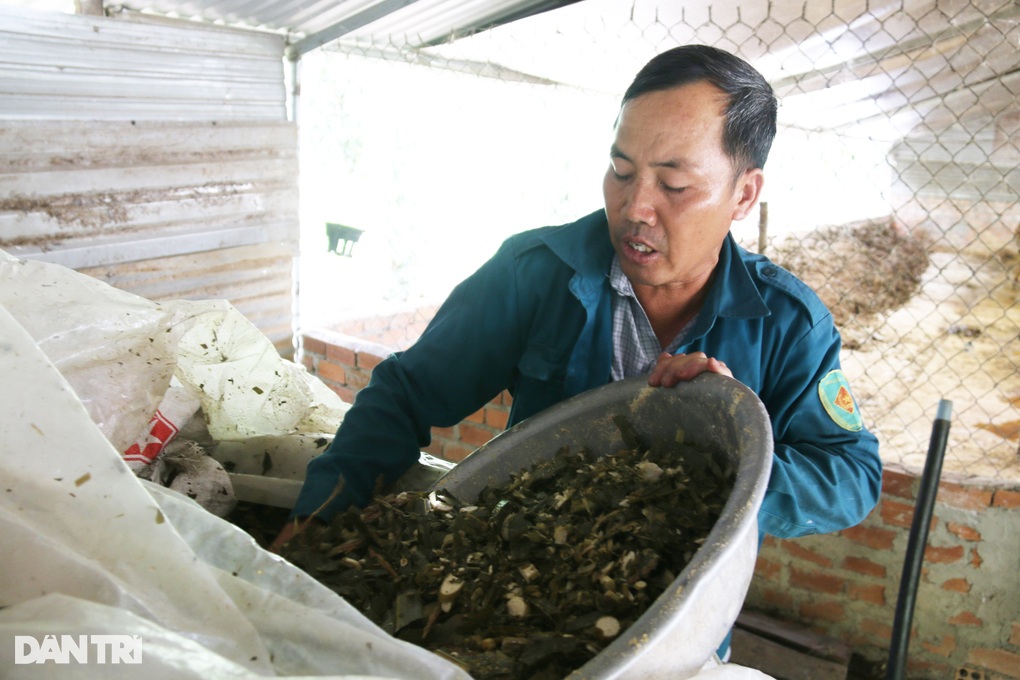 Mr. Diem said that a few years ago, he borrowed money from the bank to invest in raising cows. However, raising livestock using traditional methods is not highly economical.
One time, he happened to watch TV and learned about the method of preparing food for cows using corn stalks, so Mr. Diem also tried to do it. After more than 5 years of application, his herd of cows has developed very well, each year selling about 18-20 beef cows.
"Corn stalks have a very high nutritional content, it is used as food for animals. During the harvest, because buffaloes and cows cannot eat it all, the stalks are often thrown away or used as fuel," Mr. Diem said.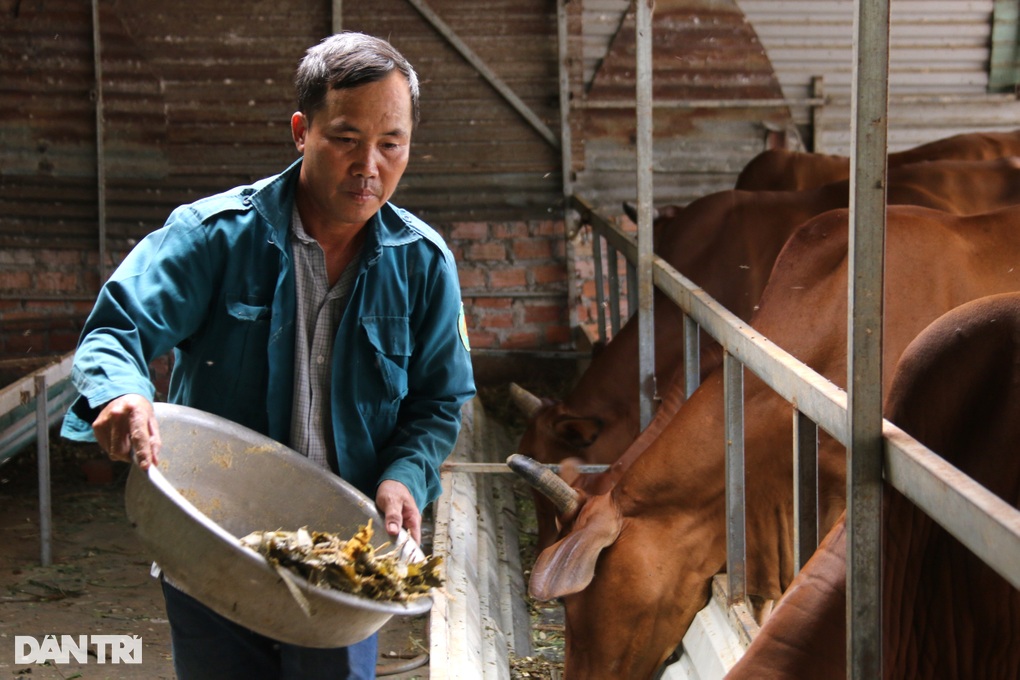 After learning about the method of silage and fermenting corn stalks, Mr. Diem took advantage of local agricultural by-products as food for cows. In particular, this food can be stored for a long time, especially when the dry season in Dak Nong province lasts up to 4-5 months.
"In addition to fresh grass, every day I feed my cows silage corn stalks. Thanks to this food source, the cows grow well, reduce livestock costs and ensure organic fertilizer for production," Mr. Diem added.
The number of Mr. Diem's ​​breeding cows is maintained at about 20-25 cows per year. After deducting costs, Mr. Diem can earn about 200 million VND from raising cows and fertilizer from livestock.
"This Cu K'nia land is gravelly soil, so it often lacks water during the dry season. A few years ago, after pepper died from infection, I switched to growing 1 hectare of longan. Agricultural production is circular, Recently, I collected more than 7 tons of longans, with the purchase price at the garden being 17,000 VND/kg," Mr. Diem added.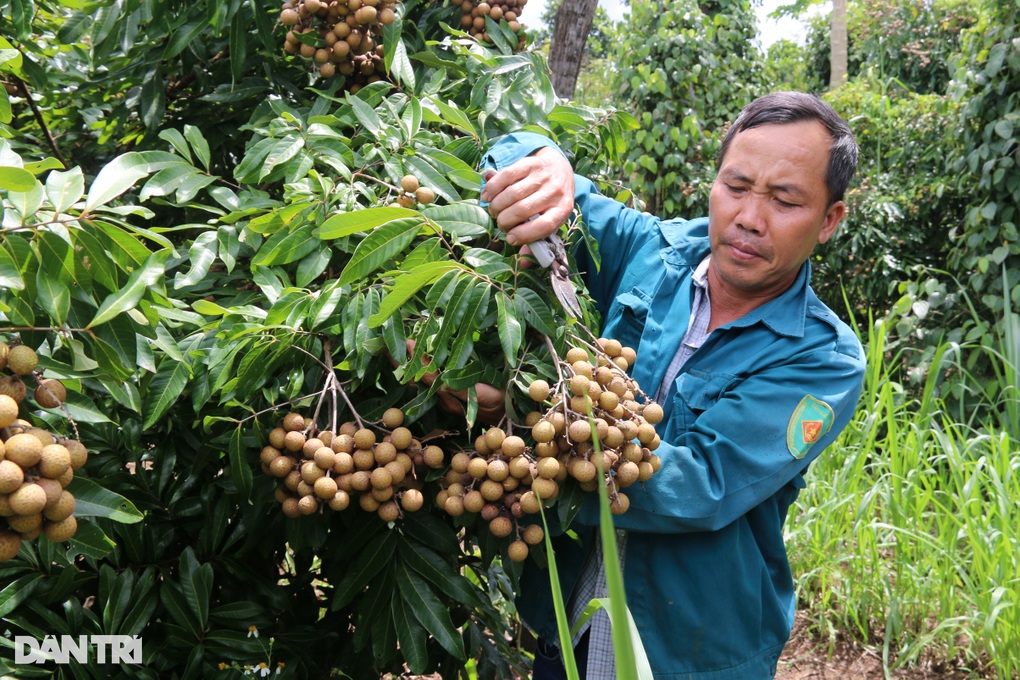 Ms. Nguyen Thi Ut, Vice Chairwoman of Cu K'nia Commune People's Committee, said Mr. Diem is one of the leading farmers in local economic development. In recent times, Mr. Diem has well applied farm economic programs and models, thereby bringing high efficiency.
"What is encouraging is that during the production process, Mr. Diem also enthusiastically supports and helps households in the village do business, contributing to promoting changes in the appearance and lives of people in ethnic minority areas. number," Ms. Ut said.
($1=24,000 VND)
Photo,Video: Internet (Vinlove.net)