Vietnam's broken rice dish not only impresses with its delicious taste but also makes foreign tourists admire when seeing the super "terrible" accompanying dishes.
In addition to the beautiful landscapes, the diverse cuisine of Vietnam is also an attraction for many tourists. When visiting Ho Chi Minh City, foreign tourists often choose to enjoy the famous broken rice dish because this dish is sold everywhere, from luxury restaurants to popular ones.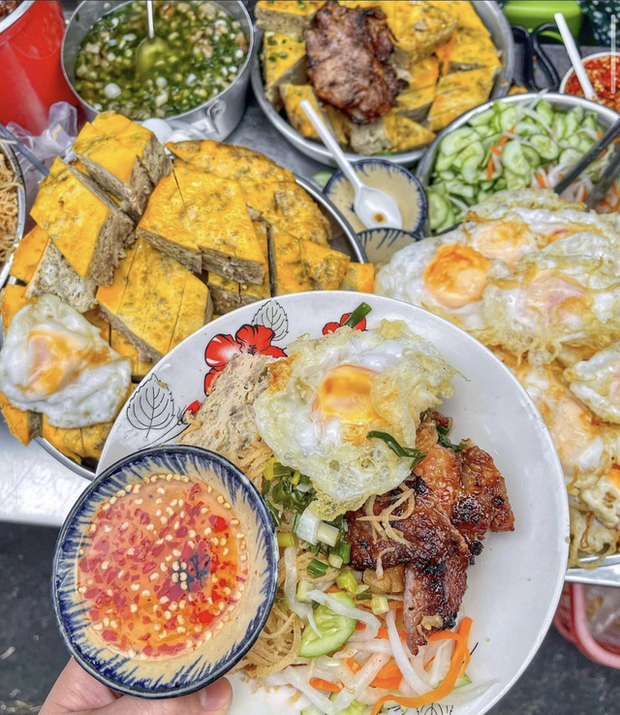 Broken rice is a typical dish of Ho Chi Minh City (Photo: @homnay_tuiangi)
Broken rice is usually cooked from broken rice, also known as broken rice, and served with grilled ribs, fragrant roasted rice, fried egg rolls, greasy onion fat and chili garlic fish sauce. Depending on the place, there will be more pickled water spinach, pickled carrots or cucumbers and tomatoes. This simple rice dish is loved by many people because it has all the flavors of salty, sweet, sour, spicy, and still firm, and can be eaten at any time of the day. Currently, broken rice is also sold with many other foods, presented in each tray in the form of a "small buffet" with braised fish, fried eggs, ram chicken, and grilled meat, … for diners' comfort. option.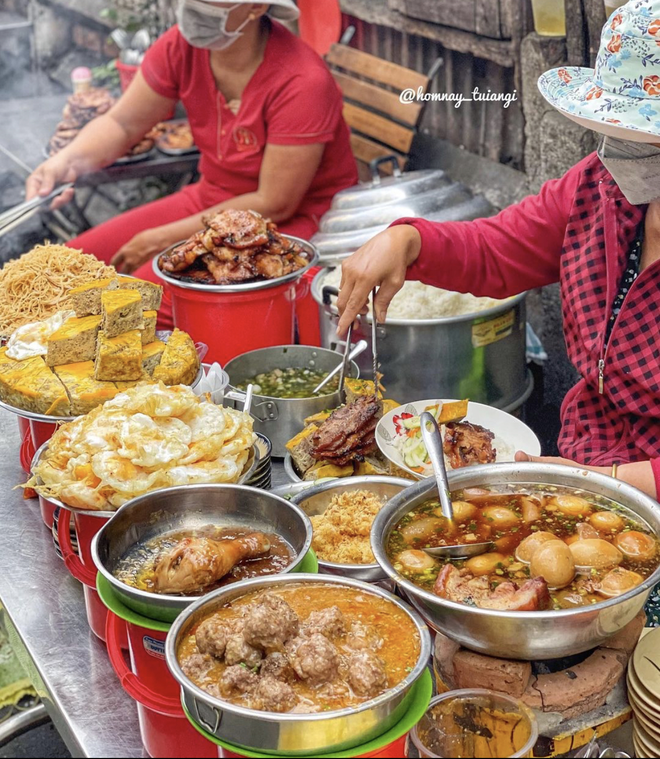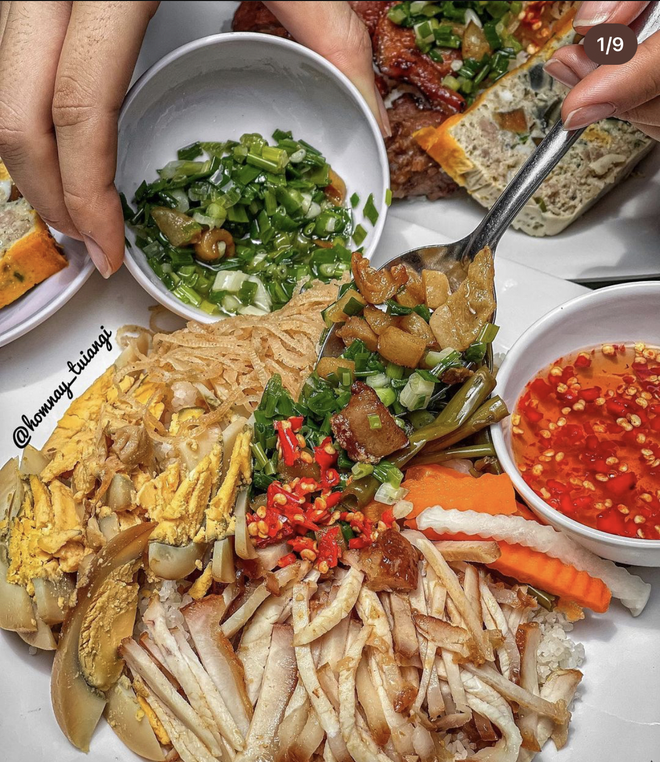 The "huge" accompanying food of broken rice makes many visitors admire (Photo: @homnay_tuiangi)
Recently, Max McFarlin – an American blogger and YouTuber specializing in discovering street foods from other countries visited a popular broken rice restaurant in District 6 to enjoy. When entering the restaurant, the male tourist was surprised, constantly exclaiming "wow" when he first saw so many beautifully presented dishes. Even below each tray, there is a charcoal burner so that the food does not cool down and sometimes the seller will fry eggs and grill meat on the spot.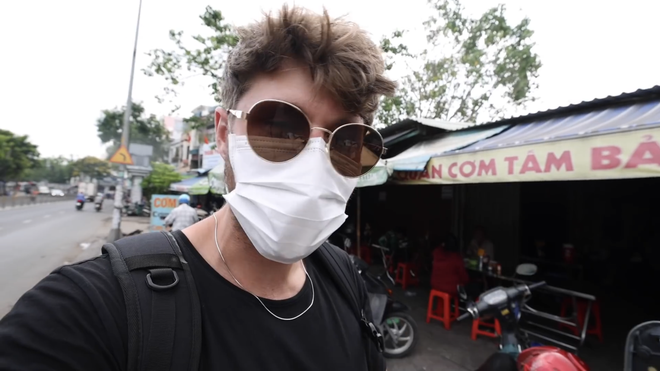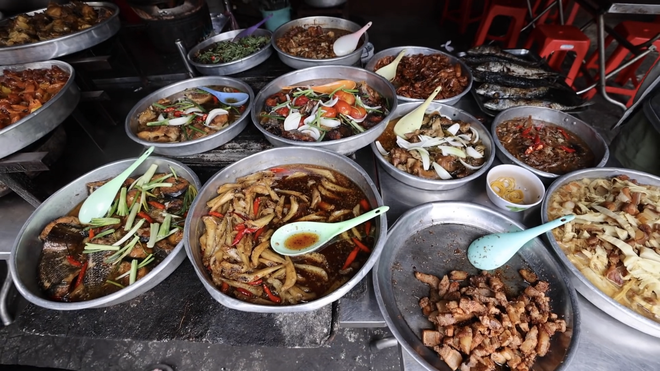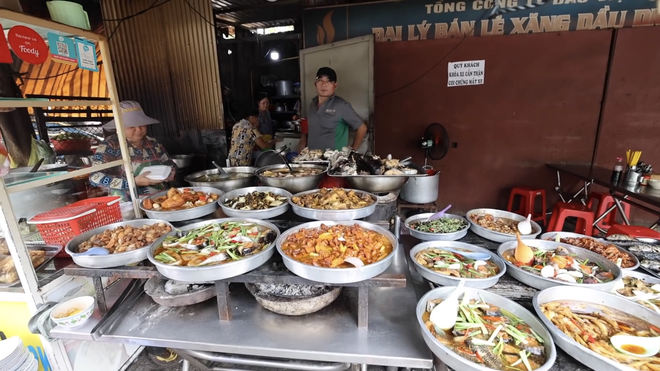 Max McFarlin was amazed when he saw countless dishes placed on the tray (Image: Max McFarlin)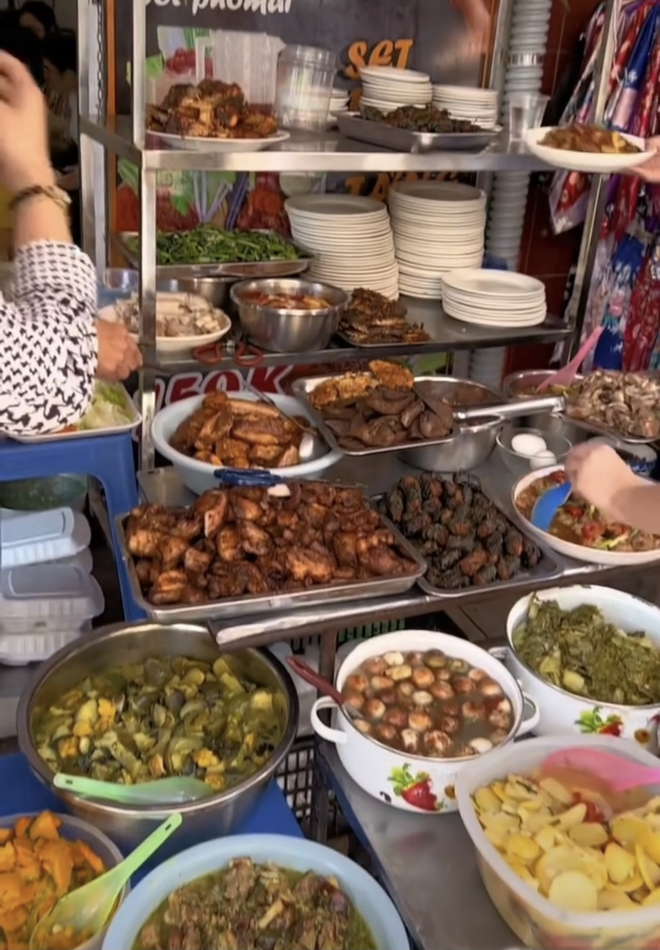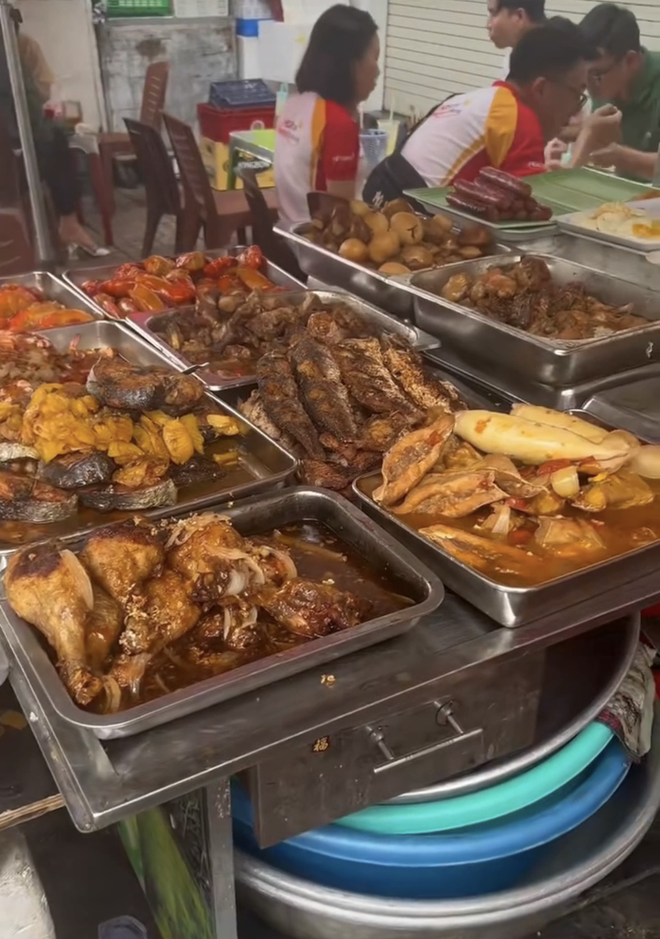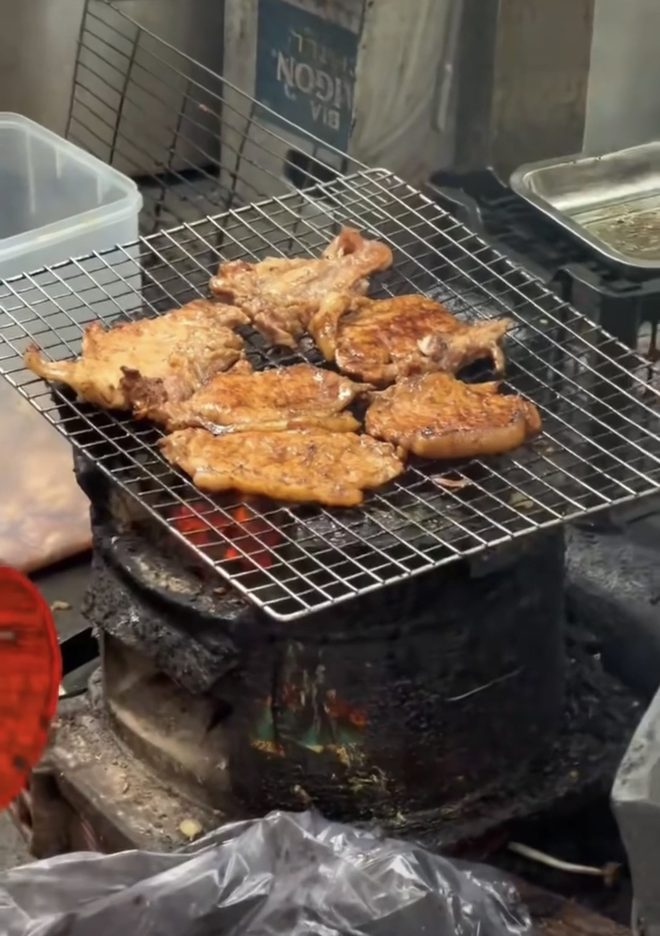 Not only Max McFarlin, but some other foreign guests also enjoyed sharing on TikTok when they saw many trays of ingredients available for diners to choose and grilled meat at the restaurant (Photo: @wheres.michael, @turkdyk )
After the seller introduced the names of the dishes, the male tourist decided to order 8 dishes, including braised meat with bamboo shoots, pork braised with pepper, braised anchovies with pepper, stewed pork leg with pickled cabbage, tofu with meat, braised fish sauce, bitter gourd soup stuffed with meat and braised fish. In addition to these 8 dishes, he is also served a full plate of white rice, served with sautéed cabbage, raw vegetables and 1 glass of iced tea.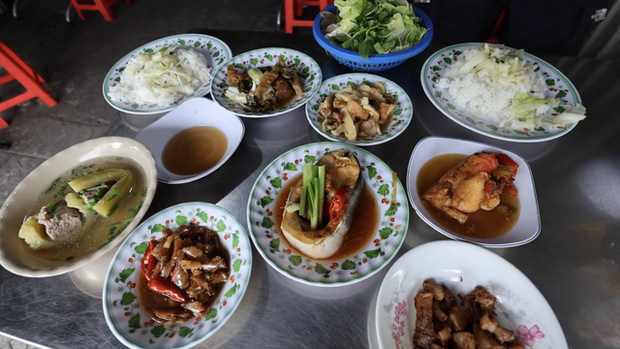 Rice tray with 8 dishes that Max McFarlin ordered (Photo: Max McFarlin)
As soon as he tried the first piece of braised howler fish, Max McFarlin did not stop praising it because it was delicious. The male tourist said that he has been to Vietnam for a while, but this is the first time he has eaten such delicious braised fish and braised meat with bamboo shoots. In addition, Chris Lewis – the friend who accompanied Max McFarlin was also very satisfied with the taste of the dishes accompanying Vietnamese broken rice.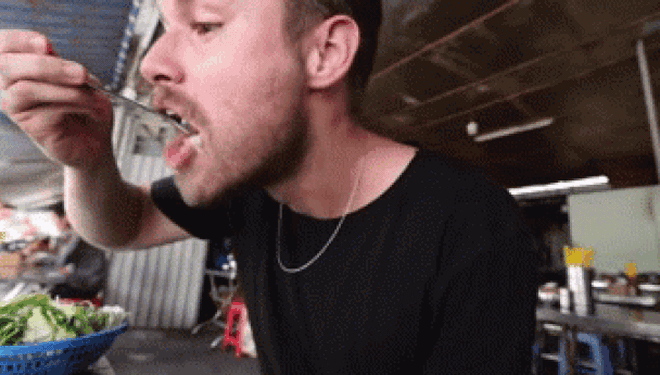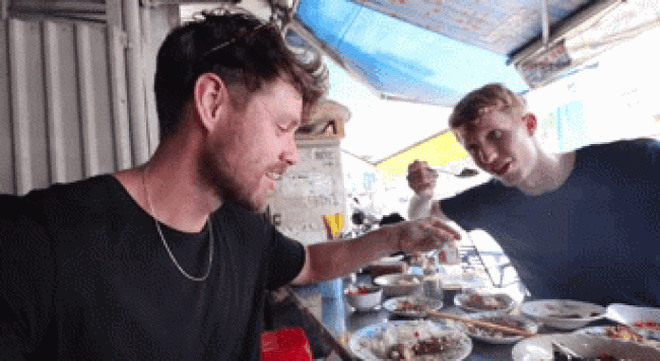 Two American boys both praise Vietnamese food (Photo: Max McFarlin)
After enjoying the tray of rice, the two American boys were surprised when the total amount to be paid was only 180k. They think that this is too cheap for a delicious meal with 8 elaborately prepared dishes.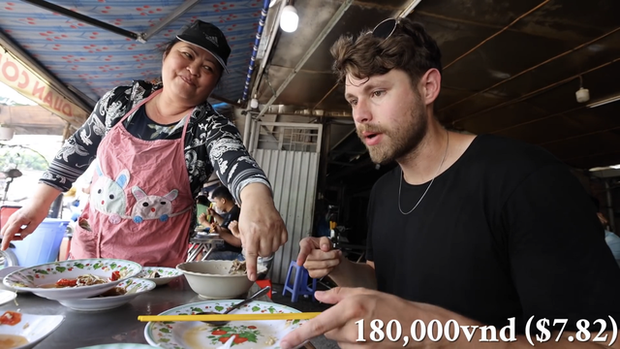 Max McFarlin thinks that 180k for 8 delicious dishes is an extremely affordable price (Photo: Max McFarlin)
Although Vietnamese broken rice is simple, the taste is strangely delicious. Especially, with the extremely affordable price and elaborate processing, broken rice has left an unforgettable impression in the eyes of foreign tourists.
Photo: Internet (vinlove.net)