After the Lunar New Year, people in the mountainous district of Dak Glong (Dak Nong) are busy picking cotton buds. The forest gifts given by nature have brought a significant source of income for the people here.
In the dry season, people in Dak R'mang, Dak Som, and Dak P'lao communes (Dak Glong district) invite each other to the forest to hunt for products. For families who live in the forest all year round, anything in the forest is valuable, but the most significant income is the forest bush and wild and wild shrubs.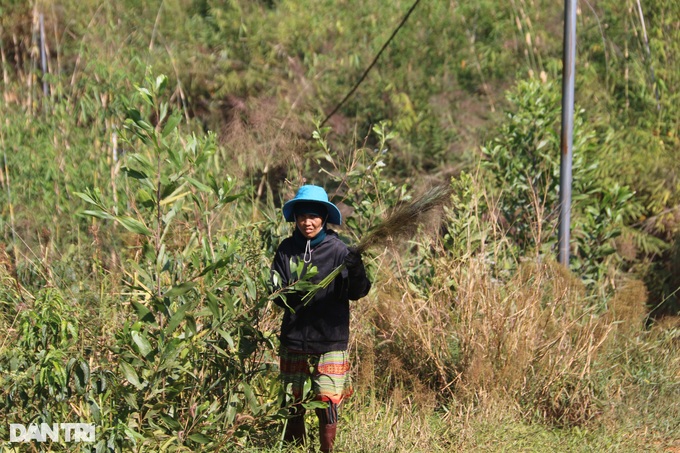 Since Tet , almost every day Mr. Vang A Hoa (in hamlet 7, Dak R'mang commune) also goes to the forest to pick cotton buds. Due to the hot weather, Mr. Hoa only took advantage of picking from morning to noon to rest. Working for 5 hours continuously, earning about 20kg of cotton buds, Mr. Hoa can earn nearly 200,000 VND.($1=24,000 VND)
Mr. Vang A Hoa shared: "The job of picking fireflies is hard, if you actively pick one day, you will get about 200,000 VND. This amount is enough to buy rice and food. Because the harvest season only lasts for more than a month, every season comes in season. , we take advantage of each day."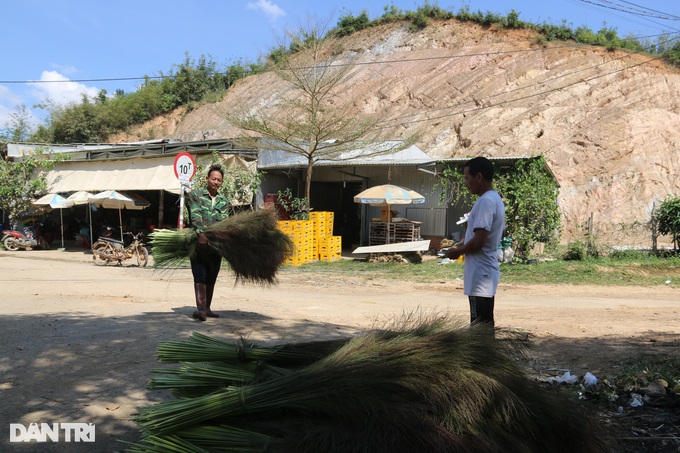 The job of picking fireflies is very arduous and arduous, and in many cases, they have to face dangers because they often grow in bushes and clumps in places with high slopes.
It's hard work, but the advantage for those who stick with this profession is that they don't have to worry about goods, where the cotton is picked, traders buy it there.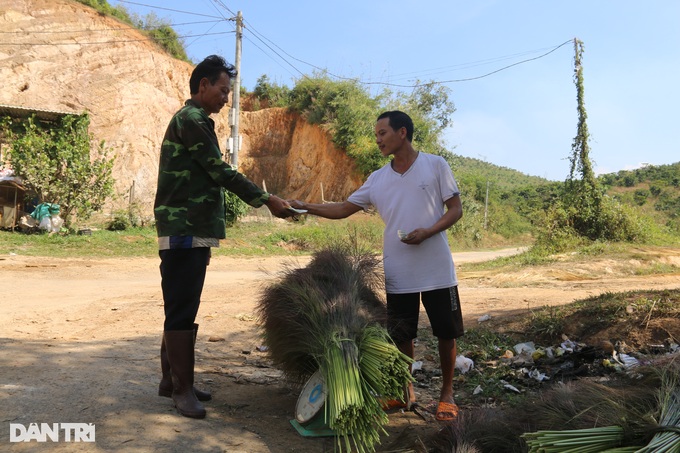 Ms. Nguyen Thi Nhan (residing in Dak Glong district), a trader specializing in purchasing cotton buds, said that currently, fresh cotton buds are priced at 5,000-7,000 VND/kg, while dried buds range from 20,000 to 21,000 VND/kg. Prices are highly dependent on the weather, but overall, this year's prices are higher than last year's.
According to Ms. Nhan, people often sell fresh bamboo shoots, but many households dry them themselves and then sell them to wholesalers from Ho Chi Minh City. Dried cotton buds, if not sold out, can still be saved and sold gradually.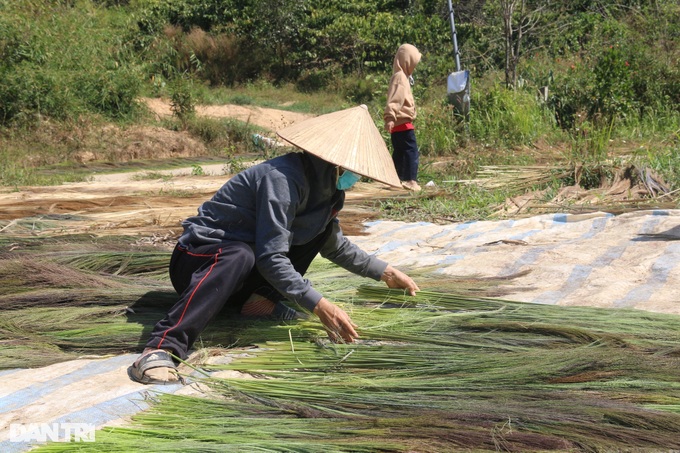 On average, every day people go to the forest, people can earn 30-40 kg of fresh fruit, giving an income of nearly half a million dong. Therefore, every time during the cotton season, students who are on Tet holiday also invite each other to go with their parents to the forest to pick "lucky" to sell.
Ms. Nguyen Thi Nhan added: "Dot fruit usually blooms before the Lunar New Year and lasts for about 30 to 35 days. Dat picking and trading have brought a significant source of income for many ethnic minority households. number in Dak R'mang".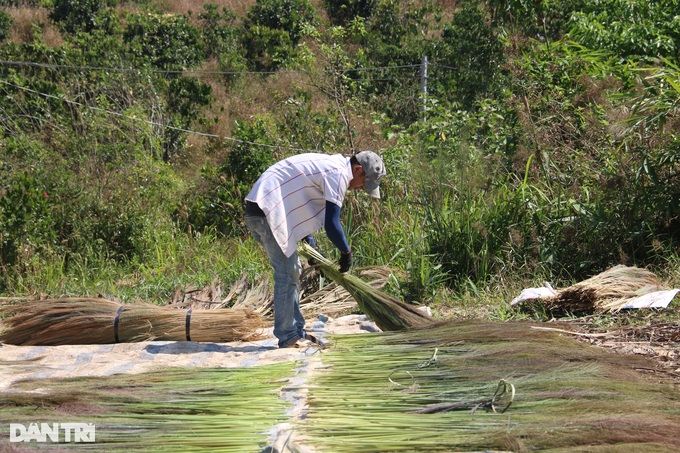 Previously, each rattan crop could last up to 2 months, with some traders buying about 30 tons of fresh fruit (equivalent to 10 tons of dried fruit). However, in recent years, due to the maximum exploitation, the amount of wild shoots harvested has decreased sharply. Since then, some households have switched to growing this wild plant in their family's swidden garden to earn extra income.
Mr. Nguyen Huu Manh, a private trader in Dak Glong district, added that for many households in the district, especially the Mong people, it is also considered a "seasonal poverty alleviation" tree. service".
However, it is still a tree that grows naturally, depending on the weather and price. The harvesting of this resource is still spontaneous, there is no orientation for people to exploit effectively to create high value.
"It's a wild plant, growing along streams and mountain slopes, especially in areas with degraded clay. Currently, households have taken it to be planted in the fields. This is mainly still to help preserve the land. to limit landslides, then increase income from cotton buds," Manh said.
According(Dan Tri)