The capital is famous for starfish, but now visitors visiting Rach Vem still have many other ways to enjoy this clear blue sea.
Located far away from Phu Quoc Island, the nature of Rach Vem is still enough to make tourists visit this place at least once during their trip to pearl island. The wild and peaceful beauty of a coastal fishing village, where people live mainly by fishing. Located between the rows of coconut trees are the same large forest and small raft houses, giving visitors a feeling of rustic but simple countryside.
Dubbed the kingdom of starfish, most visitors flock to Rach Vem, Ganh Dau just to witness this cute creature. The clear blue sea of ​​the fishing village will clearly illuminate the starfish lying in the sand. But in recent times, many tourists realize that Rach Vem also has another attraction that urges them to come not only starfish. Be it clear blue sea water, fine white sand, wooden bridges facing the sea or a series of other super interesting activities that visitors cannot miss.
Rowing SUP, Kayak on the sea
SUP or Kayak when going to the beach is being loved by many tourists today. So any sea with gentle whispering waves like Rach Vem can bring SUP, Kayak out to have fun and take pictures. Not only that, Rach Vem fishing village and An Thoi archipelago are one of two suitable places to play this sport in Phu Quoc. These are all places with long and beautiful coastlines, which are very suitable for SUP rowing to admire the beautiful scenery around the island. The planks and boats have eye-catching colors that stand out on the cool blue sea, making visitors unable to ignore the photo-taking screen.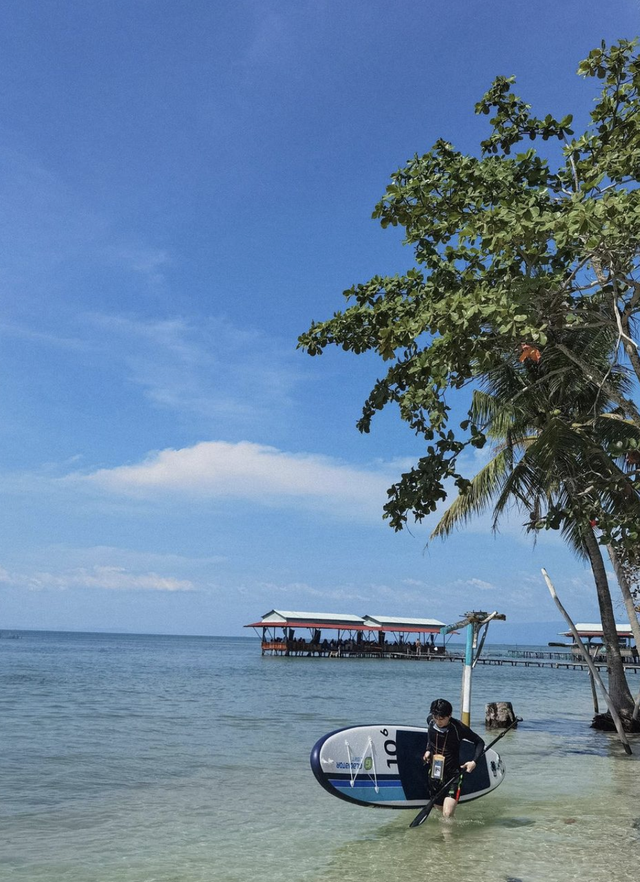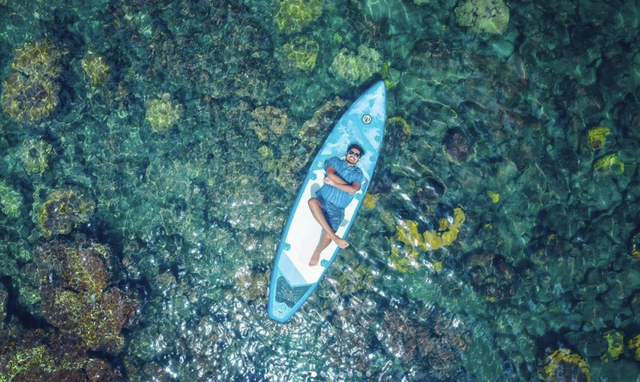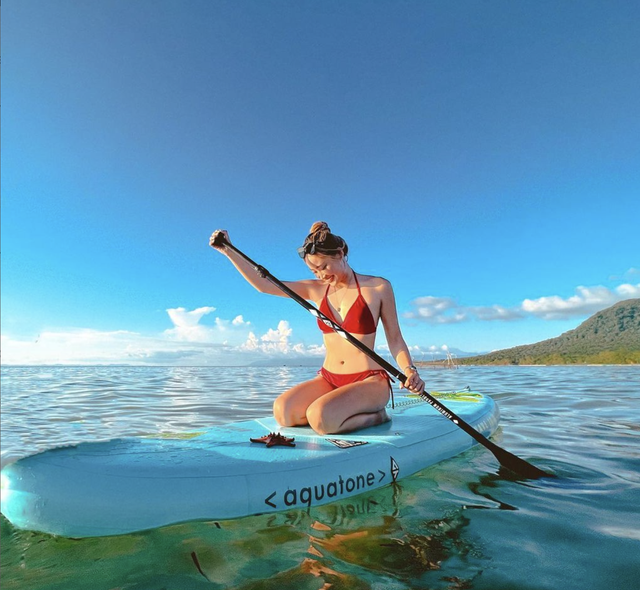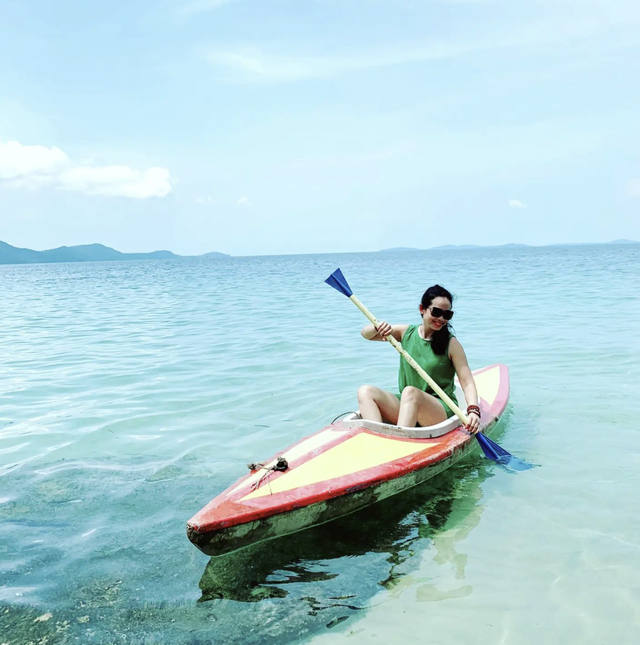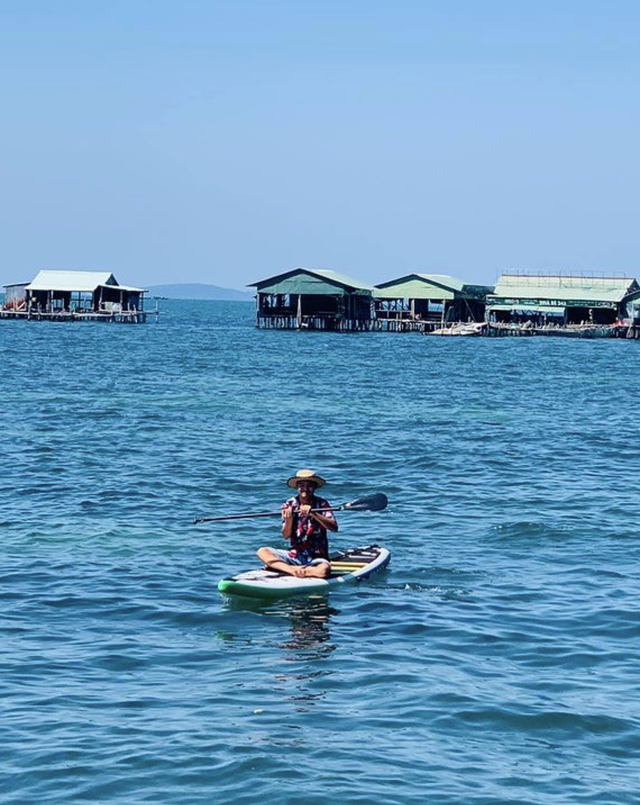 Visitors can freely row SUP or Kayak at Rach Vem (Photo: swuzz22, vuducdam163, chinguyenhuynhlan, raahul_patel, ocmedi)
Go to the wooden bridge, swing to take pictures "virtual life"
Here, many people live in raft houses built with stakes on the sea, so they will be connected to the mainland by a simple wooden bridge. But these wooden bridges make many young people excited and become a "virtual living" place as good as taking pictures with starfish. Standing on the wooden bridge, sitting on the swing next to the bridge or going deep into the raft house, you will be immersed in nature and enjoy the wonderful scenery, watching the blue sky, clear sea water and fish swimming beside. below. This wooden bridge is also one of the typical things of the North Sea.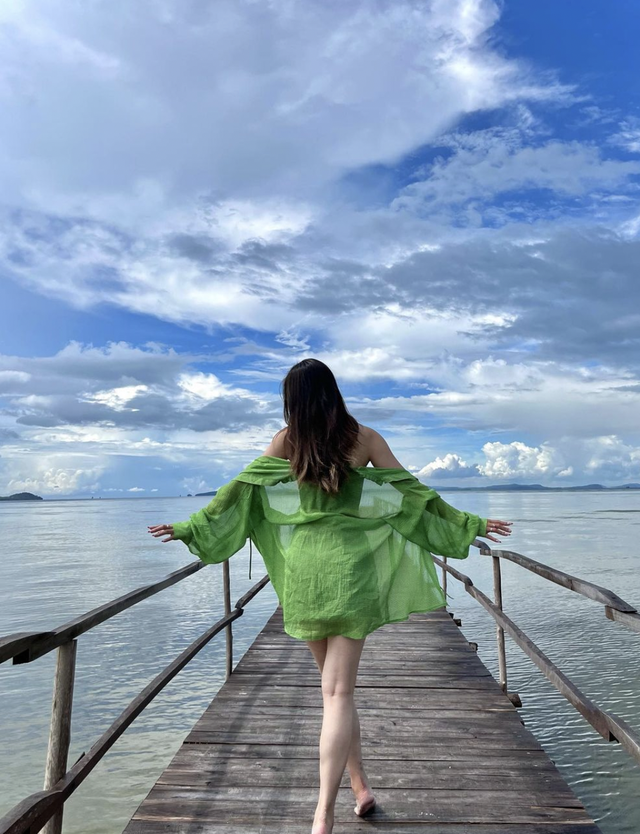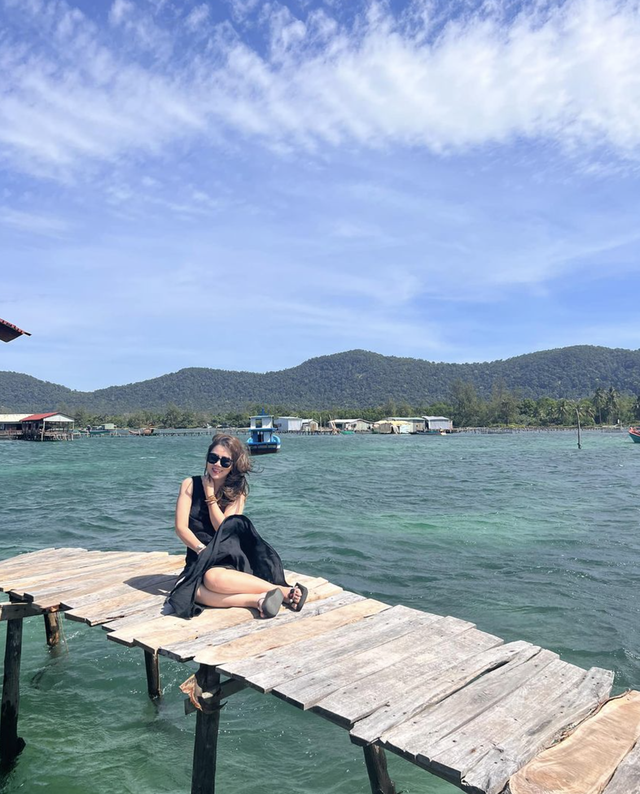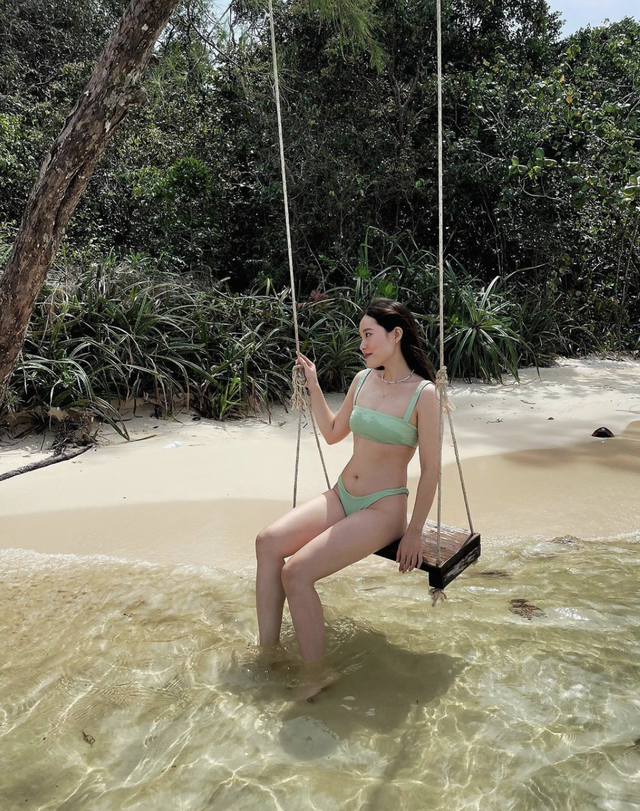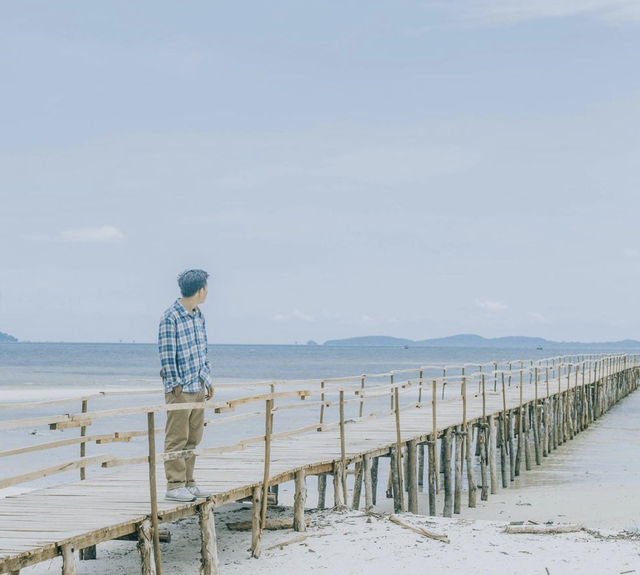 The floating wooden bridge is one of the most famous places in Rach Vem, Phu Quoc (Photo: queenniehouse, mianh.tr, lilo_lavender, hoangminh.dg)
Picnic by the beach
Famous for its fine white sand, this place is extremely suitable for spreading a lovely towel and arranging a little picnic. Although only a number of tourists pack up to have a picnic at sea, Rach Vem is a worthy place for you to have a perfect "pinic" trip. It is also a tool for young people to "live virtual" as they please around the picnic that they prepared. Many guests even bring tents to this beautiful fishing village to give themselves a place to camp overnight, enjoy watching the stars and listening to the peaceful waves of the sea.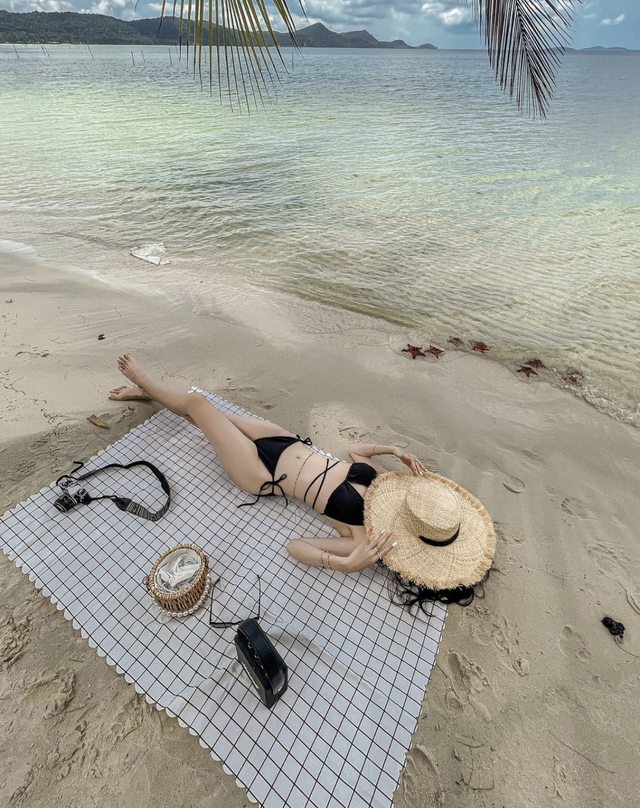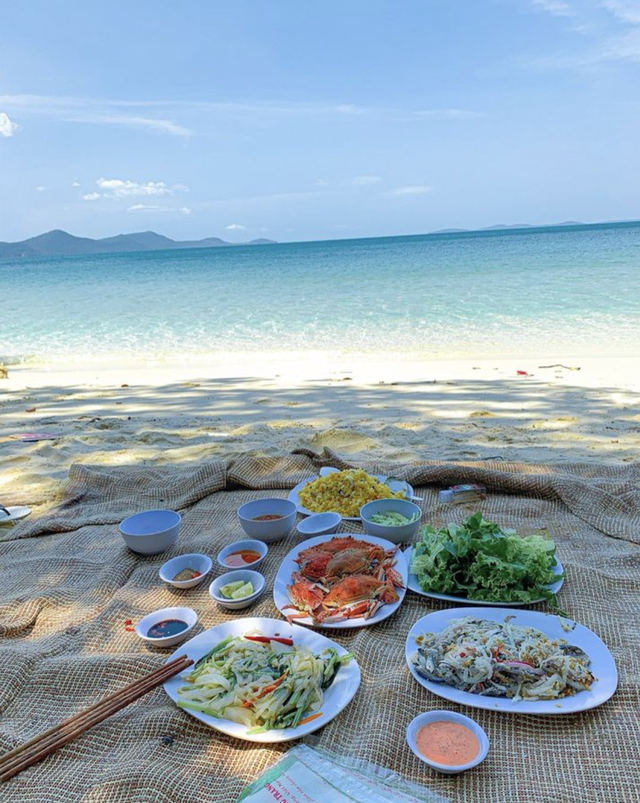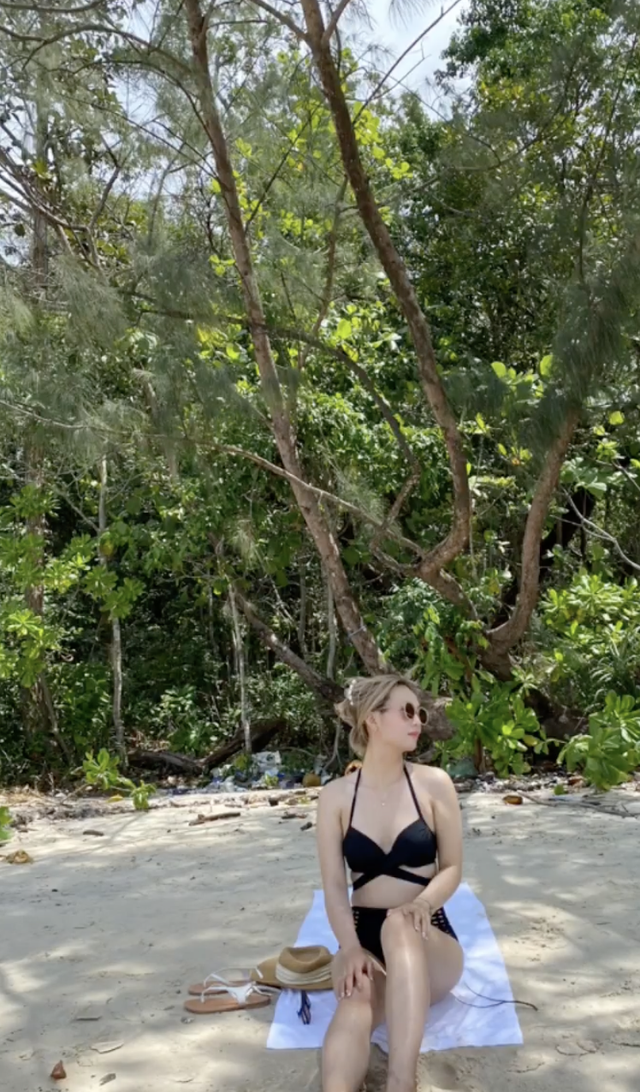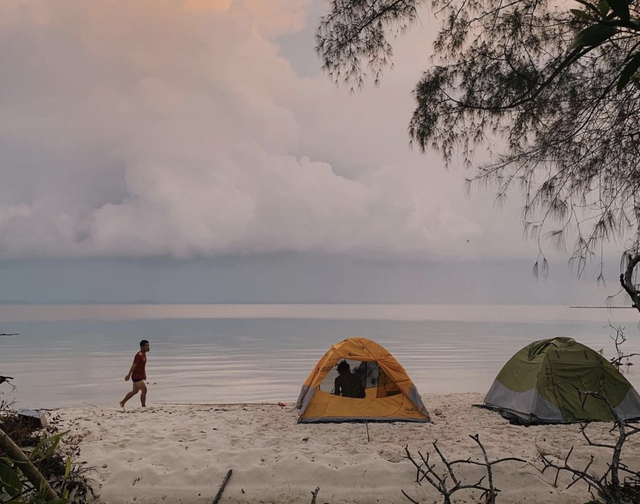 Picnic at sea is also a reasonable option in Rach Vem (Photo: ngan.thbn, hienthao.83, bu7.9.5.9)
Take pictures with wild nature
Few people know that the forest in this peaceful fishing village is also a shimmering "background" for photography. Because this forest has not yet been affected by humans, just standing in a corner will immediately have a picture of a hundred hearts. The branches leaning towards the sea are enjoyed by many young people and take advantage of it to create many super romantic frames. Not to be missed Phu Quoc's specialty is the sunset, and Rach Vem fishing village coincidentally is a romantic "sunhunting" place. So many tourists also take advantage of the moment when the sun "sinks" into the sea to "live virtual".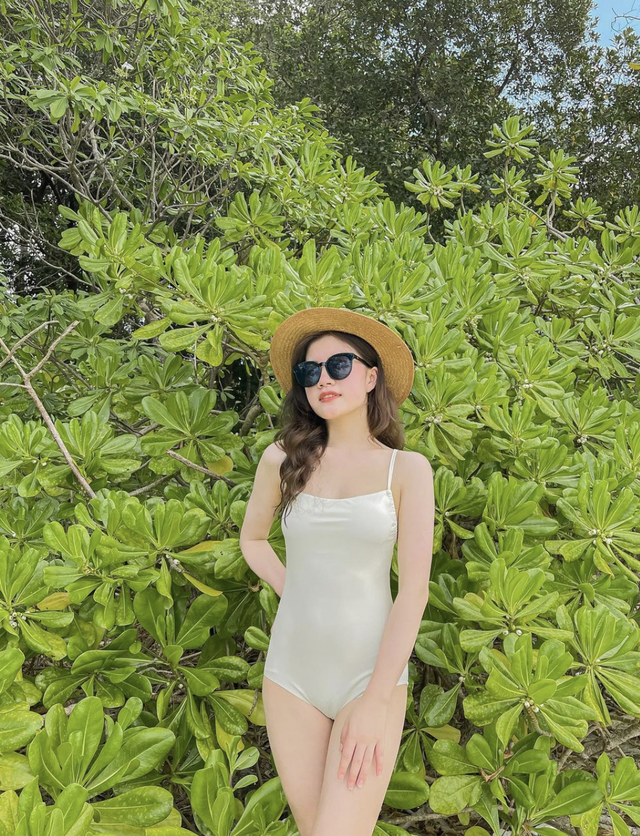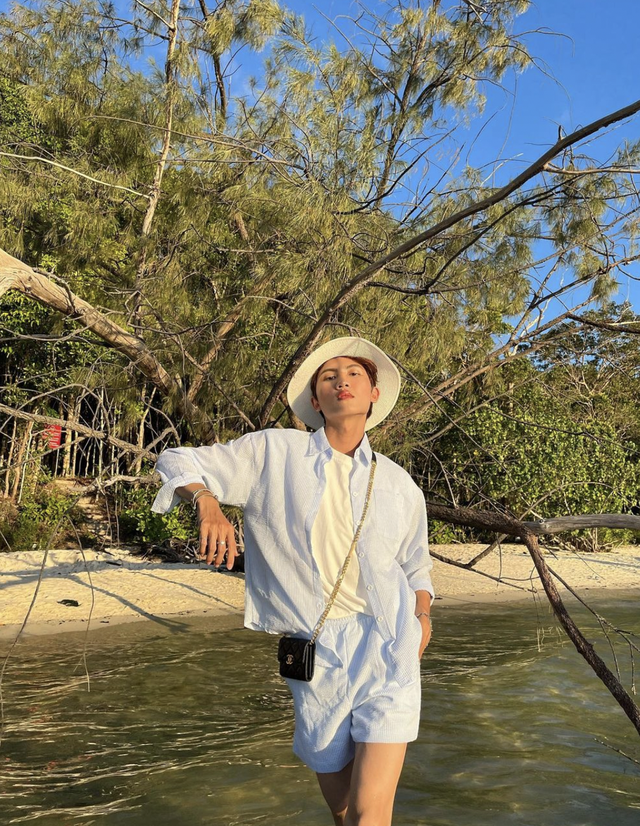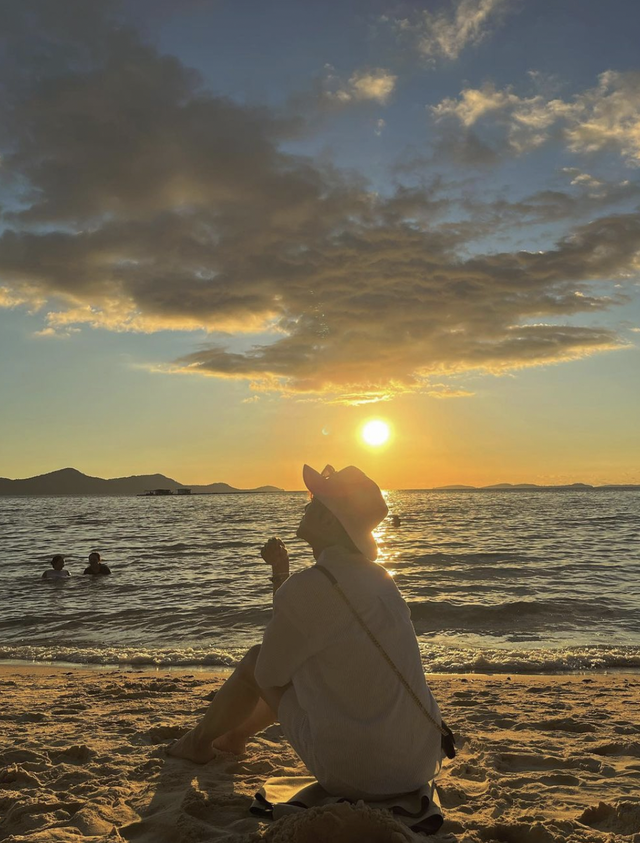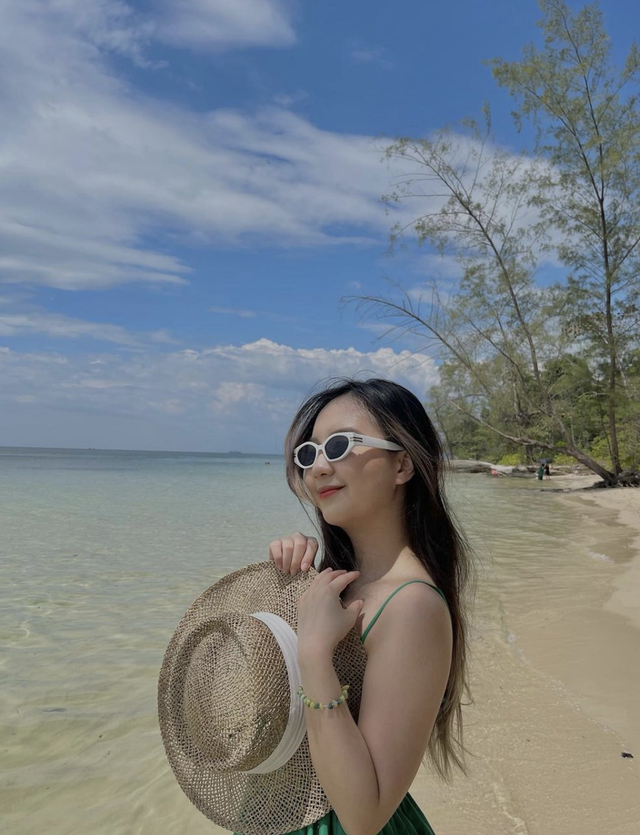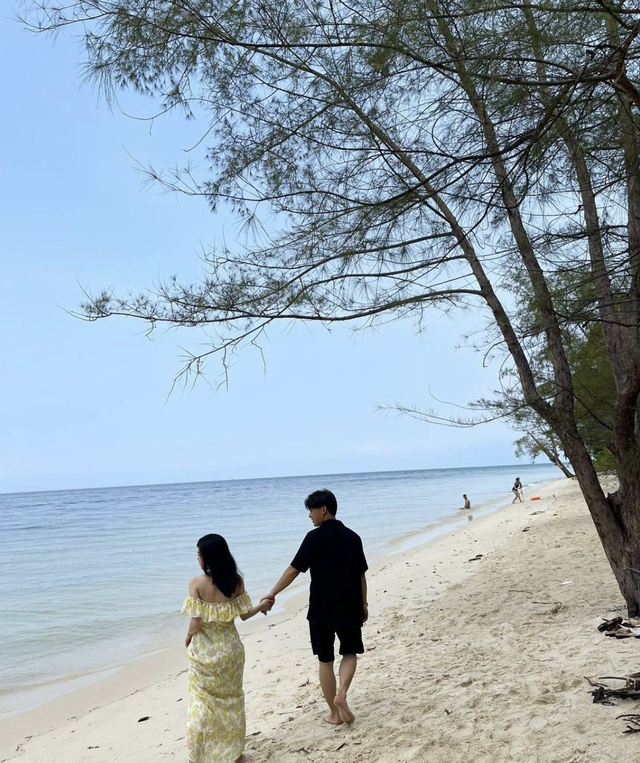 Visitors enjoy the natural beauty of the fishing village.(Photo: bongcuclon_,t.liin.h, kphuonghip, _phatdinh_)
Photo: Internet (vinlove.net)