This guy thinks that in Vietnam there are dishes that are even better than pho – which is still considered "the national spirit" of the Vietnamese people.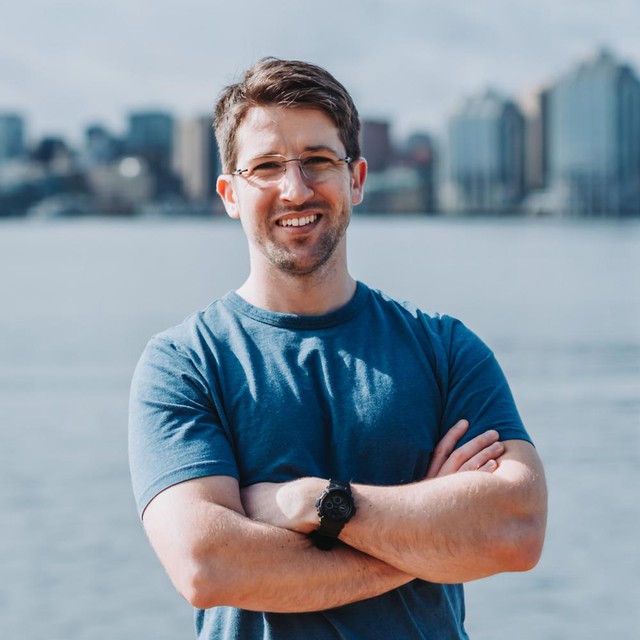 Travel blogger Matthew Pike has chosen Vietnam as his second home.
About 5 years ago, Matthew Pike – a Canadian guy because he didn't want to be buried with a boring office job between 4 walls, sat waiting until the day he received his pension, made a bold decision, which is to leave He left his homeland to live in Vietnam because he loved the culture, landscape and people here too much.
Then, after coming to Vietnam, Matthew knew that this was really an important turning point in his life, opening up for him countless trips and valuable experiences on this small but powerful S-shaped land. There is so much to discover and love.
Matthew Pike (currently living in Ho Chi Minh City) has recorded his own experiences on his travel website The Culture Trip with countless articles. tourism and food. The article about 10 dishes below is extracted from the article about the most delicious Vietnamese dishes that must be tried according to Matthew's vote.
01.
Quang Noodles
Perhaps Quang noodle is one of Matthew's favorite dishes, so it is in the first place.
02.
Pho
Of course, the dish that is considered the "national spirit" of Vietnamese people is indispensable in this list. In Vietnam, every day, millions of bowls of pho are made and sold, enough to see how attractive it is and Matthew completely agrees with the view that pho is one of the best dishes in the second homeland. 2 of you.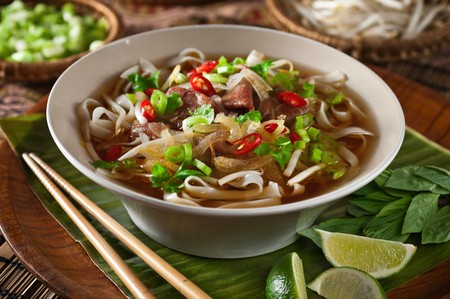 03.
Spring rolls
Once again, Matthew had to use the word "perfect" to describe this salad roll, with the main ingredients being shrimp, rice paper, pork and healthy vegetables and dipping it in soy sauce. , creating a flavor that will make your taste buds explode. And one thing worth noting is that with a reasonable price, only about 5000 VND / salad, anyone can taste it.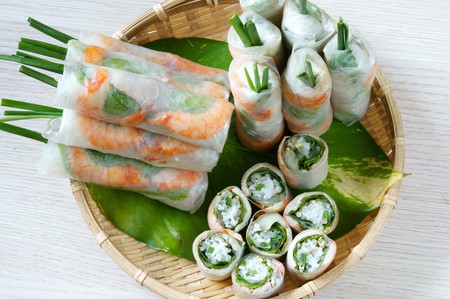 04. Braised
beef
This is a breakfast or lunch dish that Matthew loves very much, if eaten in cold rainy weather, nothing better.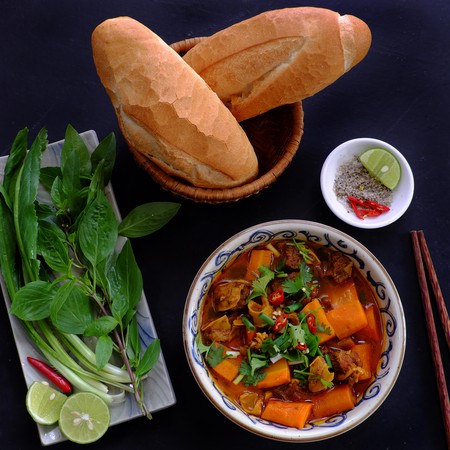 Braised beef is made from braised beef simmering in a mixture of fish sauce, sugar, coconut water, and carrots. When it comes to the kitchen, add onions and coriander and eat it with bread or rice.
05.
Bun Cha
Bun Cha is a typical example of Hanoi cuisine. It is a simple dish, nothing fancy from making to enjoying, but according to Matthew, sometimes the simplest things are the best.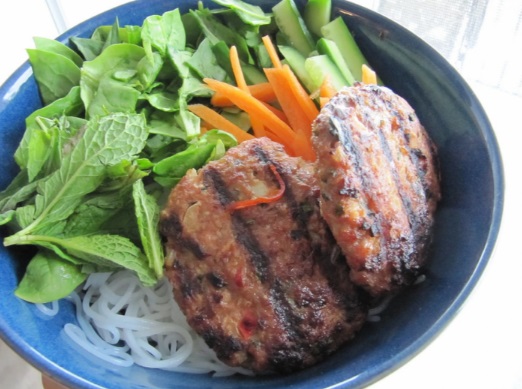 The main ingredients to create this dish are vermicelli and grilled pork, which are filled with a sweet and sour sauce made with kohlrabi and chopped carrots, minced garlic, and can add bean sprouts and onions if you like.
06.
Fried spring rolls/spring rolls
This dish in the South is called spring rolls while in the North it is called fried spring rolls, with the main ingredient being pork and some chopped vegetables, wrapped in rice paper rolls and then fried until the outer crust is become golden crispy, while the inside is soft.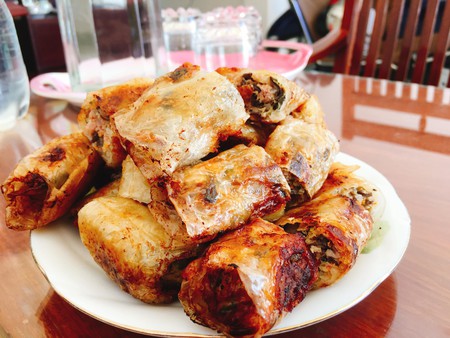 This Vietnamese dish is famous around the world because it is very suitable for large parties.
07.
Noodles with fish sauce
Bun mam is one of the specialty dishes of the southwestern region of Vietnam, usually cooked with fish paste or goose fish, which are many types of fish in the West, especially in Tra Vinh and Soc provinces. Moon.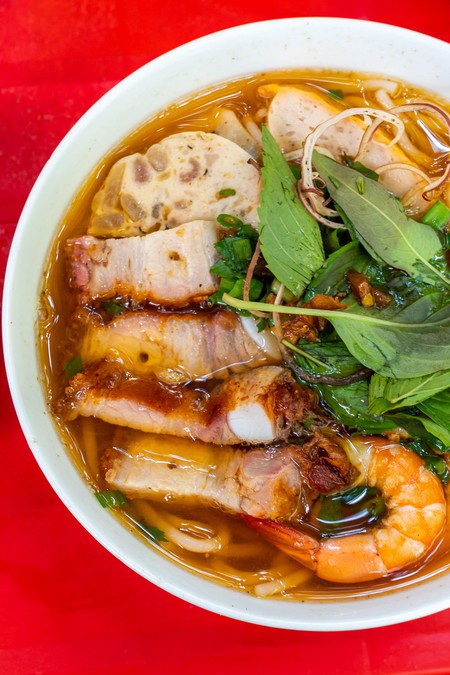 Each noodle shop has different ingredients for their dishes, however, the main ingredients such as vermicelli, pork, seafood (shrimp, fish or squid) or the price will not change.
Matthew said that in his personal opinion, the taste of bun mam is richer and richer due to more ingredients, so he also prefers bun mam than its "brother – pho".
08.
Grilled chicken vermicelli with lemongrass
It seems that Matthew has a great love for vermicelli-related dishes because the next dish he favors on this list is also grilled chicken noodle with lemongrass.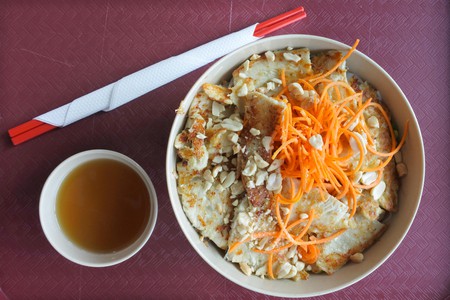 Very simple, this dish is actually just chicken grilled with lemongrass, then served with vermicelli and fish sauce. Like some of the other dishes on the list, this is a simple yet delicious dish.
09. Broken
rice
Broken rice, also known as Saigon broken rice, is a dish made from broken rice, ie the broken pieces of rice, cracked during the rice milling process. Broken rice contains both bran and embryo, so broken rice is a delicious and nutritious dish.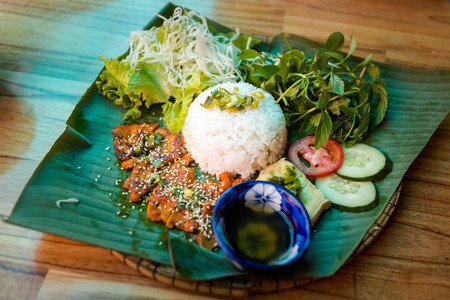 Broken rice is often sprinkled with a little fish sauce, and onion fat to make it rich and eaten with savory dishes such as pork ribs, spring rolls (eggs), eggs or other meats. Nowadays, you can enjoy broken rice in many cities of Vietnam, including Hanoi and Ho Chi Minh City.
10.
Sandwiches
One of the fast foods that many Vietnamese and foreign tourists love is banh mi. Cheap and delicious, it is one of the most popular breakfast dishes here.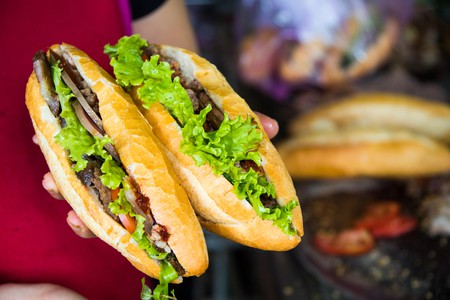 The sandwich has a variety of fillings, such as beef, pork, chicken, pate, or egg, served with slices of cucumber, tomato, and lettuce, adding a little chili sauce or mayonnaise for extra flavor. taste.
follow The Culture Trip