With beautiful weather, no travel restrictions, many resorts, and good services, this place is expected to welcome tens of thousands of visitors during Tet.
According to a survey of travel agencies on the days leading up to Tet, Phu Quoc (Kien Giang) is the most chosen destination by tourists.
Last year, Ngoc Island possessed outstanding advantages both in terms of investment and socio-economic development policies that were open and attractive to investors, especially the "vaccine passport" policy that has been and is currently being developed. promote efficiency. This place has become one of the most attractive destinations for tourists, both from the North and the South, thanks to its beautiful beaches and rich marine forest ecosystem.
According to the report of the Kien Giang Department of Tourism, in 2022, Phu Quoc city will welcome more than 4.7 million visitors; of which international visitors are estimated at more than 191,000. Total revenue is estimated at 7,294 billion VND. Phu Quoc has 286 tourism investment projects (accounting for 86% of tourism investment projects in the province) with an area of ​​9,656 hectares, total investment capital of 374,479 billion VND and has about 28,000 hotel rooms.($1=24,000 VND)
This year's Lunar New Year, Phu Quoc is also entering a time of warm sunshine, little rain, in contrast to the cold weather in the North. This will be one of the reasons why many people want to travel to "avoid the cold".
According to Mr. Nguyen Minh Dong – Director of Phu Quoc International Airport, during the Tet holiday this year, from January 16 to January 29 (December 25 to January 8), the number of passengers transiting at the airport flew an estimated 200,000 people, with 1,272 flights to and from. The peak number of visitors to Phu Quoc is from the 3rd to the 6th of Tet. During this Tet holiday, many airlines also tend to increase flights to Phu Quoc, depending on the travel needs of tourists.
At the same time, Phu Quoc also owns countless "expensive" experiences that every tourist is looking for.
Dive and see coral
Nature has blessed Phu Quoc with a rich and magical aquatic world, creating a vivid "water-color painting" under the ocean. Capturing that natural beauty, Phu Quoc scuba diving service was born to serve tourists to explore the rich and diverse ecosystem under the sea.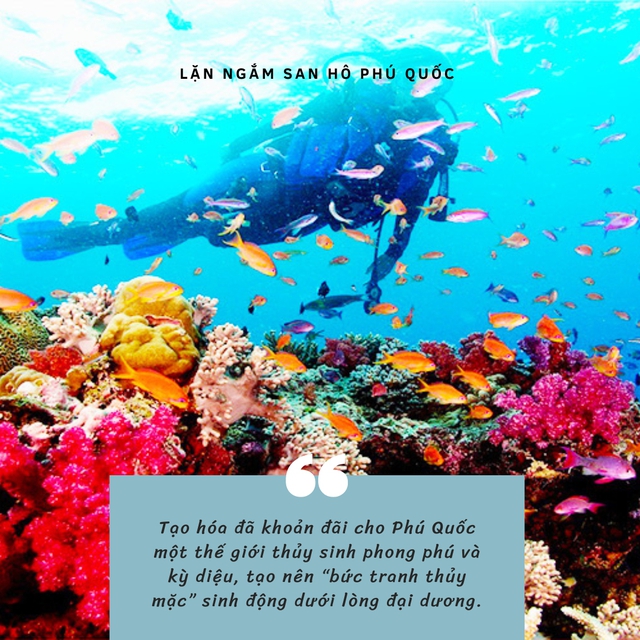 Going to watch the sunset in Phu Quoc
The special, most enchanting thing that makes many people from the North and Central regions like to check in Phu Quoc is the sunset on the sea. It is a place to escape from the cold of the northern monsoon 9 – 10 degrees Celsius every winter. Because Phu Quoc is an island in the West Sea of ​​the country – where people can see with their own eyes the scene of the sun setting in the vast sea without shore (instead of just seeing the sunrise).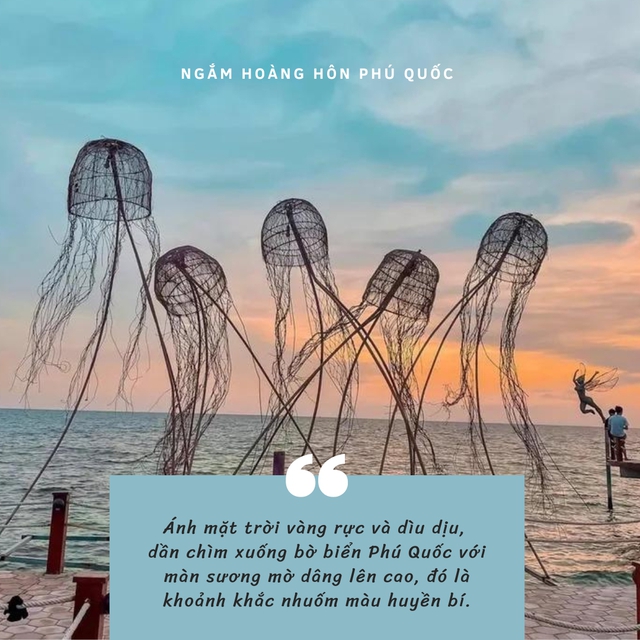 Check-in the romantic white sand beach
Bai Dai is famous for its smooth white sand, clear water, and rows of turquoise trees that embrace the entire coast. Nature favors Bai Dai with its wild and romantic beauty that few beaches can match. Thanks to the open space and view, visitors can also stand from Bai Dai beach to admire the neighboring small islands such as Mong Tay island, Doi Moi island…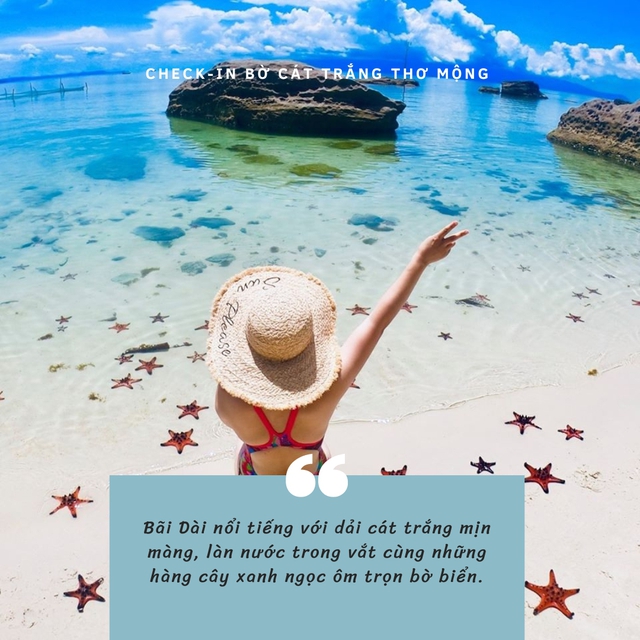 A picnic to find peace
Ong Lang Beach – the beach with the most beautiful sunset in Phu Quoc, is a Phu Quoc tourist destination not to be missed for those who love to check in. Visitors can experience services such as: swimming, scuba diving, fishing, kayaking… This is also the perfect place for those looking for tranquility and peace to enjoy the wildest beauty.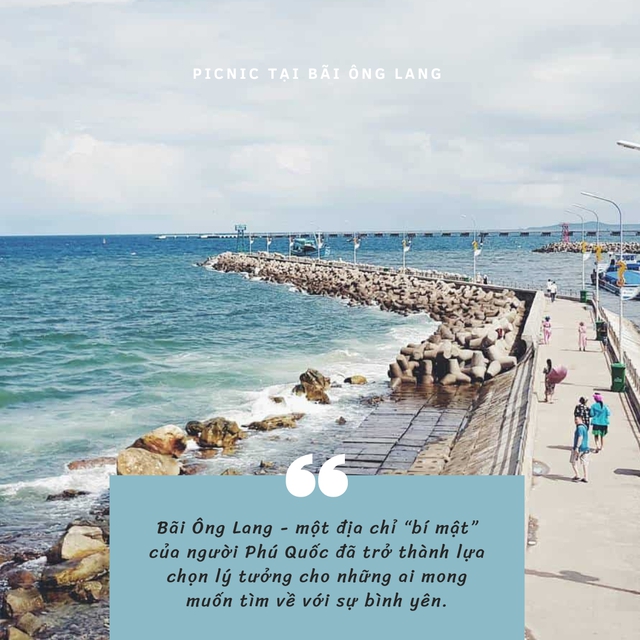 Going to Ho Quoc Pagoda at the beginning of the year
Truc Lam Zen Monastery or Ho Quoc Pagoda is one of the largest monasteries in Phu Quoc. Surrounded by the jungle and the sea, Truc Lam Zen Monastery has a very poetic and majestic landscape. This is an extremely sacred Phu Quoc tourist destination for the people of Phu Quoc in particular and the people of Vietnam in general.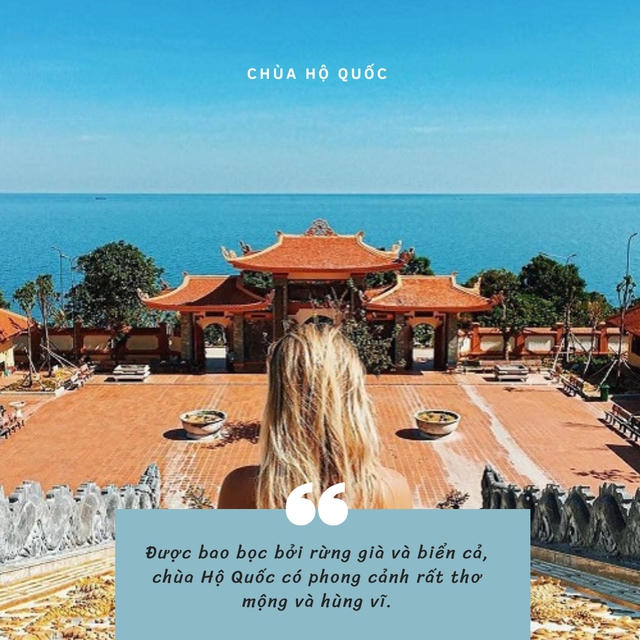 Photo: Internet (vinlove.net)