The simple, rustic beauty, looming in every house and the whole people of Cat Cat village will make you unforgettable.
Cat Cat village is known as the "cloud paradise of Sapa", the pride of the Northwest mountains. Bringing the traditional beauty of a highland village in the middle of wild and majestic mountains. Cat Cat village is a small village in San Sa Ho commune, Sapa district, Lao Cai province, located at the foot of Hoang Lien Son mountain and 376km from Hanoi.
Coming to this poetic village, you will not only be able to mingle with simple wooden houses, small streams flowing smoothly, colorful brocade panels but also discover the cultural beauty of Vietnam. H'Mong people are associated with this land.
MOVE
Route: Hanoi – Vinh Phuc – Viet Tri – Phong Chau – Doan Hung – Yen Bai – Lao Cai – Sapa – Cat Cat village.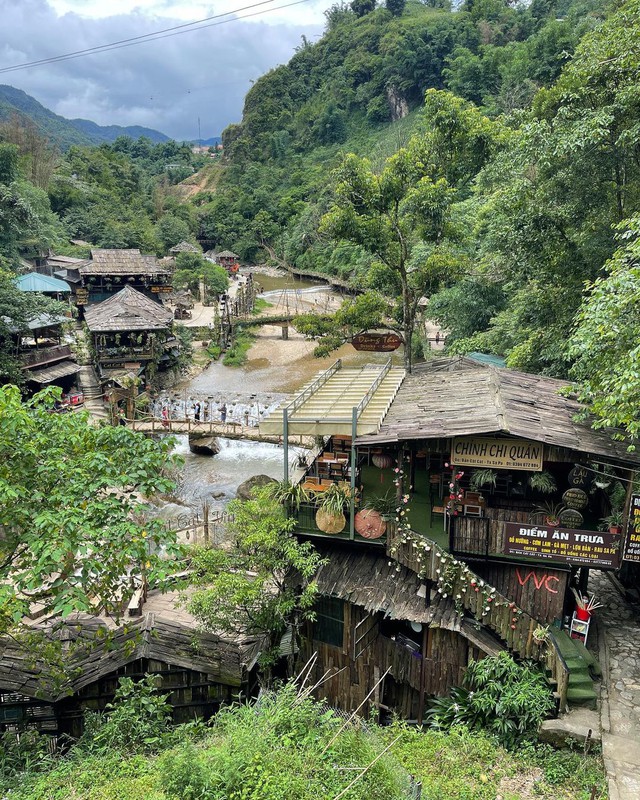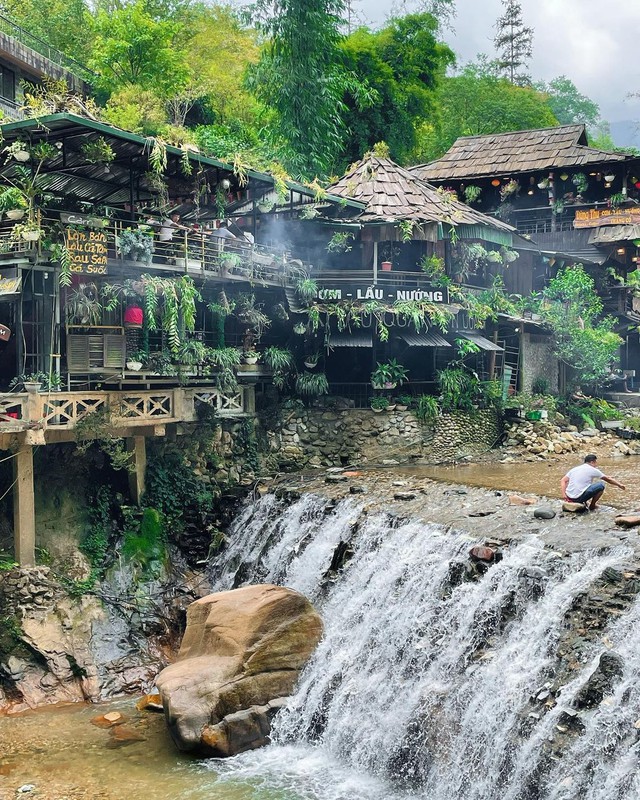 Photo: @milan_trnka_queenco_lz_project, @sux.sub
If you choose to travel by motorbike, the above route is ideal for you to both go and admire the charming mountain scenery of the highlands.
In addition, you can choose to travel by bus, drivers often choose Noi Bai – Lao Cai highway because this is the shortest route and convenient traffic. Normally, traveling from Hanoi center to Sapa town will take about 5-6 hours. From the center of Sapa town, follow the road towards Phan – Xi – Pang mountain about 3km, you will come to Cat Cat village. On the way down to Ban, you will be captivated by the vast and majestic scenery of heaven and earth, one side is the same high mountains, the other side is the romantic Sapa valley, the immense terraced fields. .
You can walk to see the scenery, Ban is close to the city center so the way is not too difficult or take a cart for about 15,000 VND / person / time.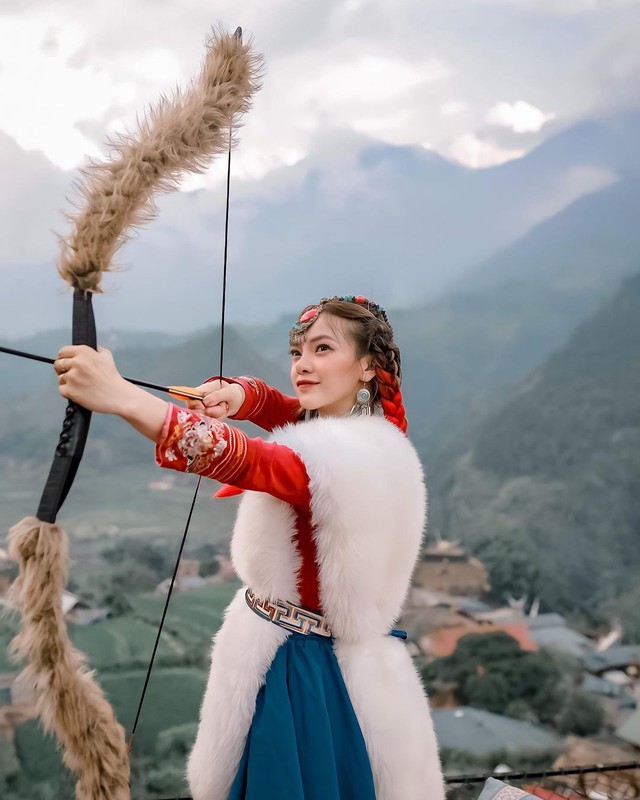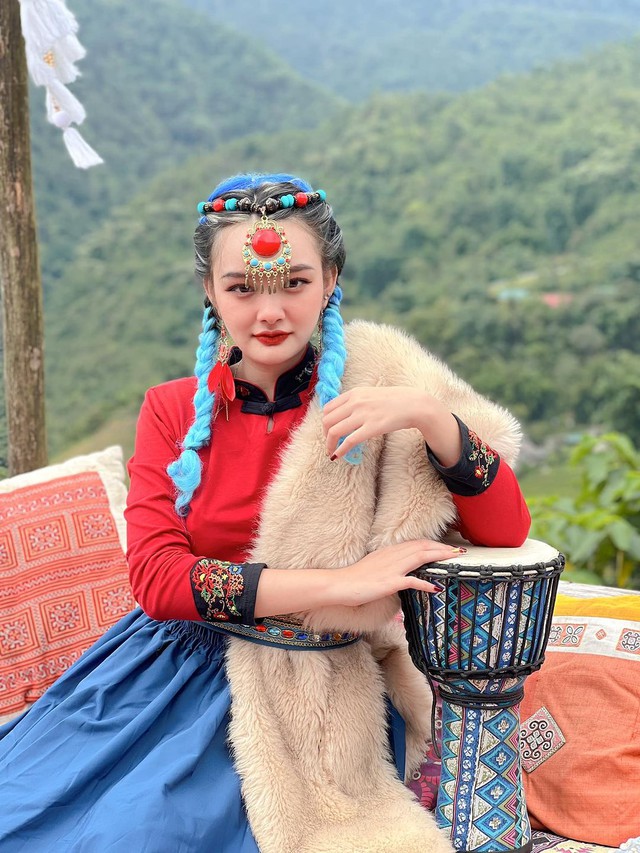 Photo: @tanya_catu96, @_min.meow_
WHERE SHOULD SANTA SANTA TRAVEL STAY?
Sapa Cat Cat Hill Resort
Address: No. 086, Fansipan Street, Sapa, Lao Cai
Price: Combo 2 days 1 night only 1690k/pax
A resort with a prime location on a hill with a majestic Hoang Lien Son view. You can see the entire hillside and valley with spectacular views from above.
Photo: Le Thi Mai, Dung Tien
CatCat Garden
Address: 079 Fansipan, San Sa Ho, Sa Pa, Lao Cai
Price: Combo 2 days 1 night for only 810k / 1 person
CatCat Garden House with a view of Phan – Xi – Pang mountain in front, has accommodation, a restaurant, outdoor swimming pool, bar and shared lounge. You will experience luxurious services in this wonderful mountainous region.
WHAT IS BEAUTIFUL?
The road to Cat Cat village
You will have to admire 2 roads on the journey to Cat Cat village, that is the road going to Cat Cat village and the stairway from the gate of Cat Cat village leading to the entrance to the inside of the village. You will be mesmerized by the scenery on one side of the overlapping high mountains, on the other hand, the Sapa valley appears with immense terraced fields.
Along the way, instead of feeling tired and impatient to arrive, you will feel in harmony with nature and mountains. Surely, you will be busy taking virtual photos during the journey.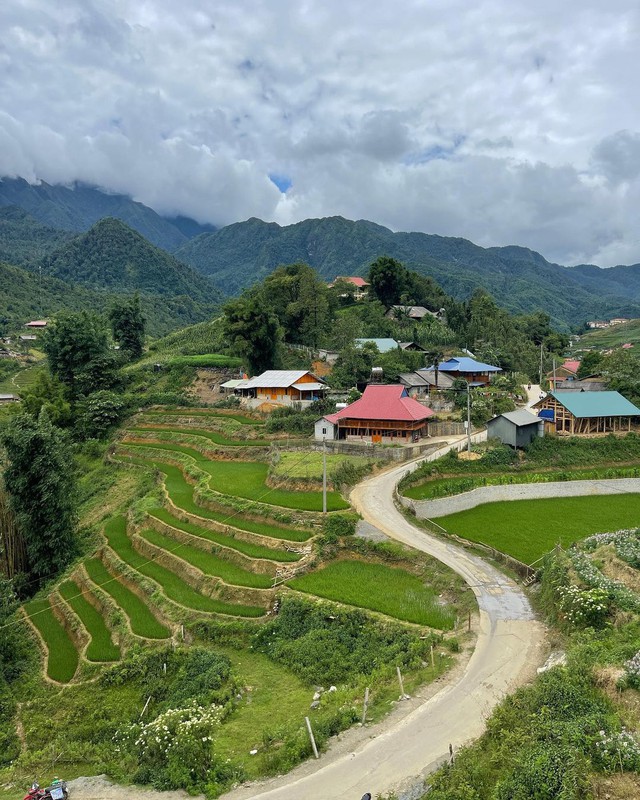 Photo: @milan_trnka_queenco_lz_project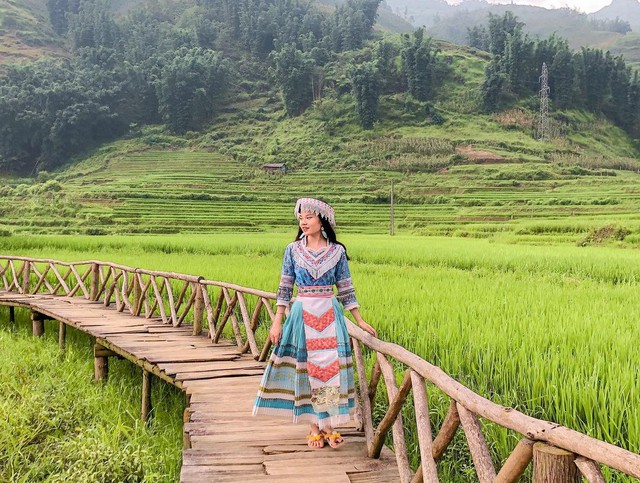 Photo: @t.thuyduonggg
Tien Sa Waterfall
Cat Cat Waterfall, also known as Tien Sa Waterfall, is one of the famous tourist attractions in Sapa that you must definitely visit. Each of these waterfalls pouring down from the mountain will emit very lively rushing sounds. You will feel the atmosphere of the mountains in the wildest way.
In particular, around the waterfall there are many flowers and grass, which are very beautiful in the blooming season. You can relax here listening to the sound of running water, while watching the poetic natural scenery around.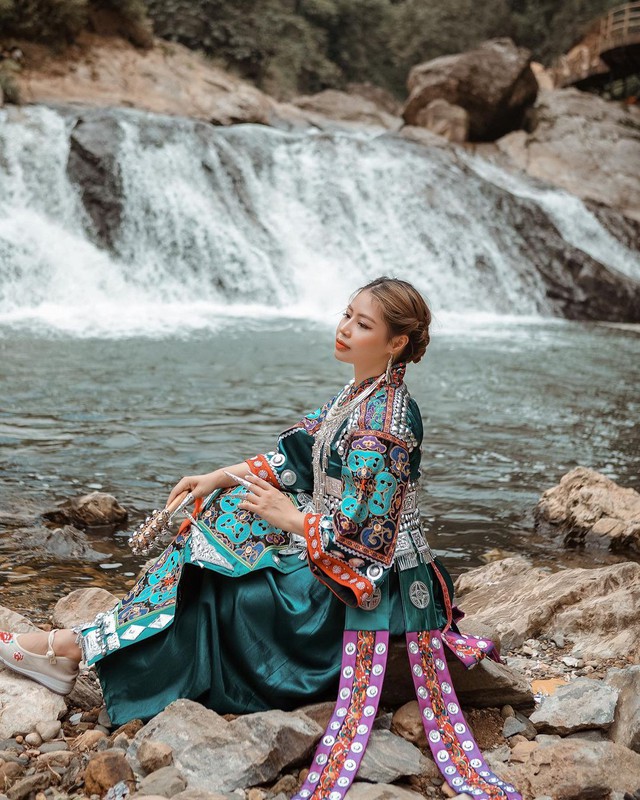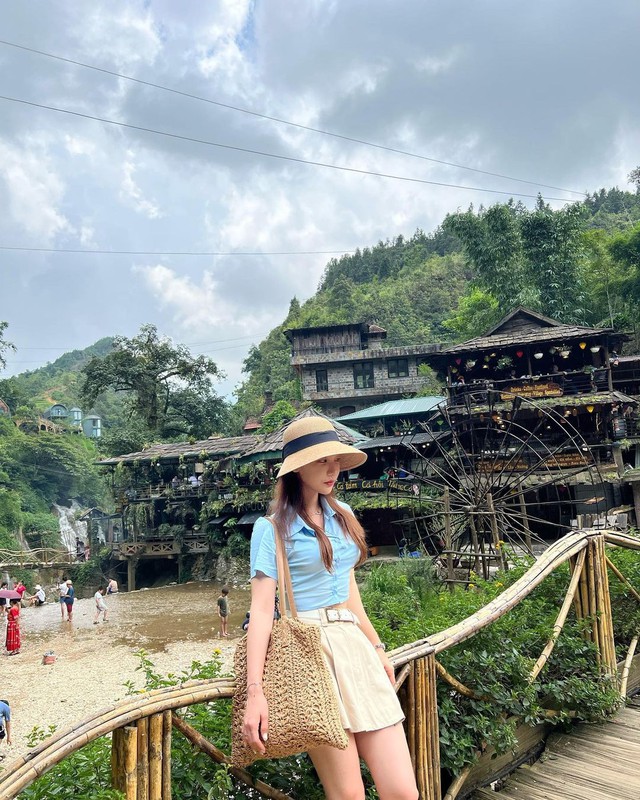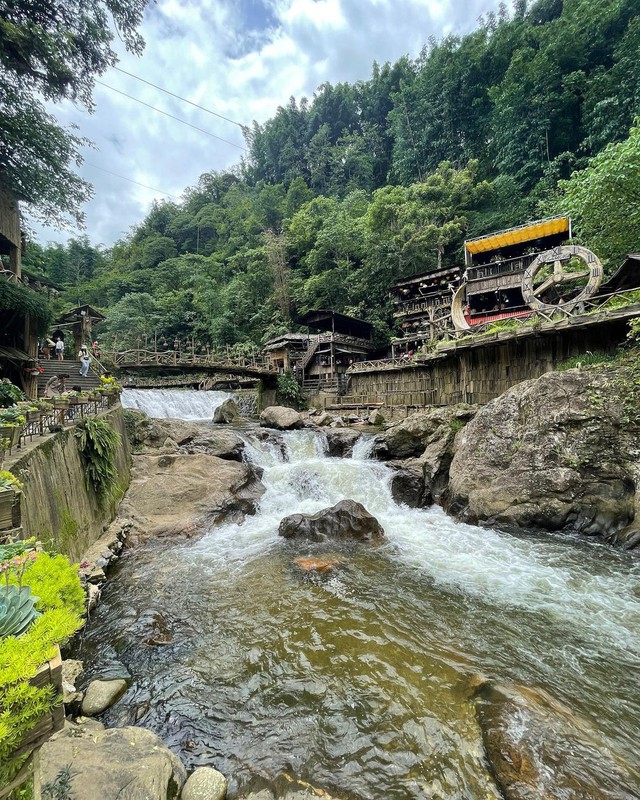 Photo: @milan_trnka_queenco_lz_project, @trangclara.0710, @sux.xub
My House and A Phu's House
Cat Cat village has two unique cafes that everyone knows, namely My House and A Phu House.
This is the hometown of Mi and A Phu in the famous literary work "A Phu couple". Therefore, the two cafes named "My House and A Phu's House" represent the story and personality of the two characters above. Coming to the restaurant, visitors will discover the unique identity of the nation mixed with a bit of modernity. This place not only creates attraction but also preserves rare moments of Vietnamese literary character.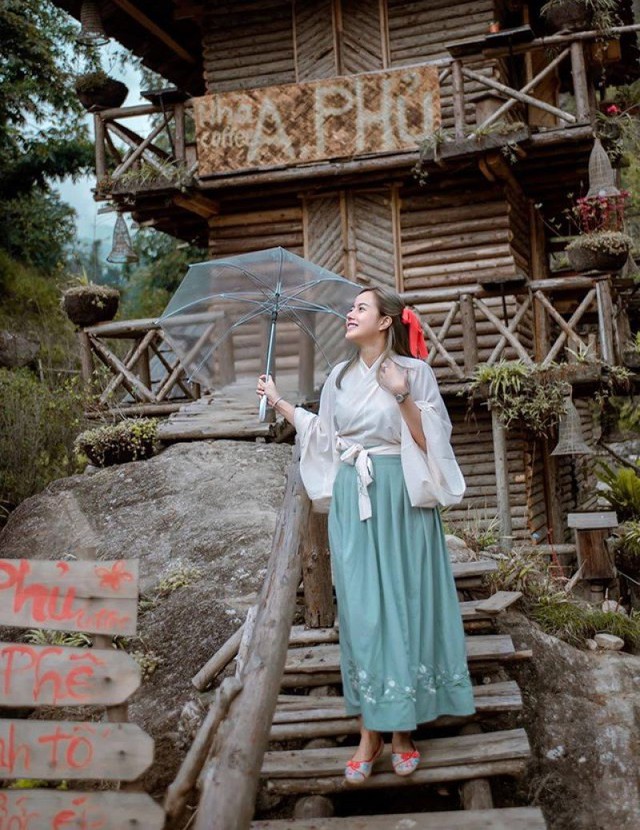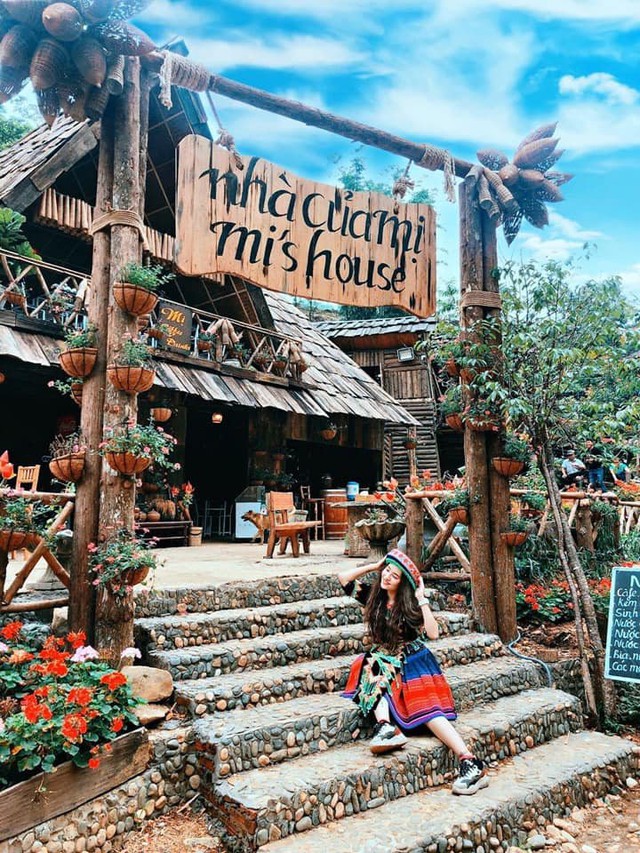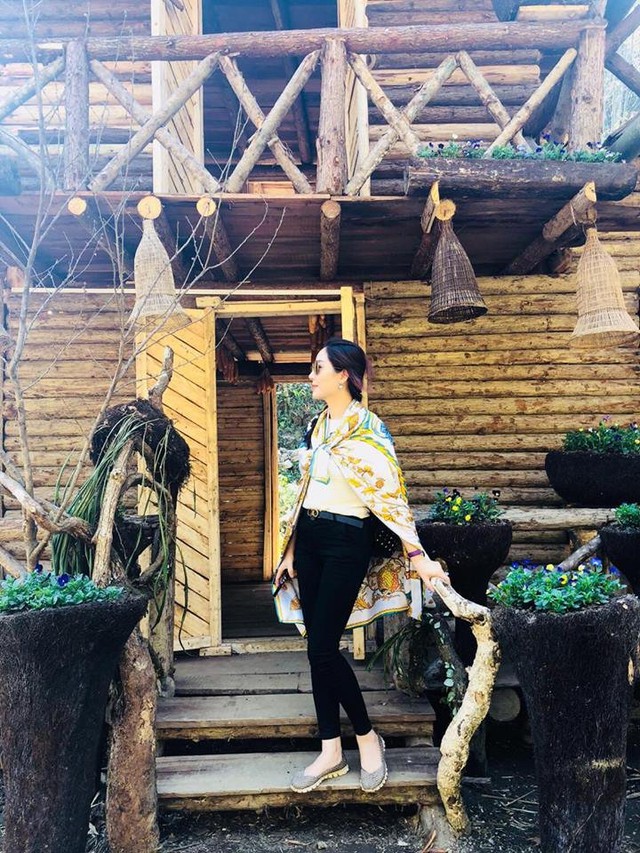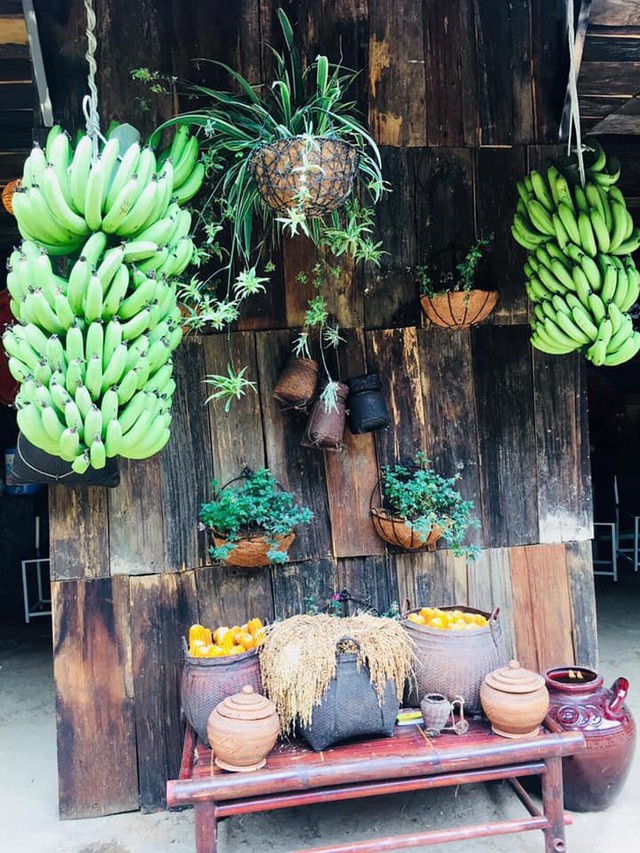 Photo: Cat Cat village
Cat Cat Village
If you want to discover more about the culture here, you must definitely visit Cat Cat village. The village is hidden among the majestic mountains of Sapa with many beautiful winding streams. You can see the beautiful scenes and daily life of the indigenous people in the most authentic way.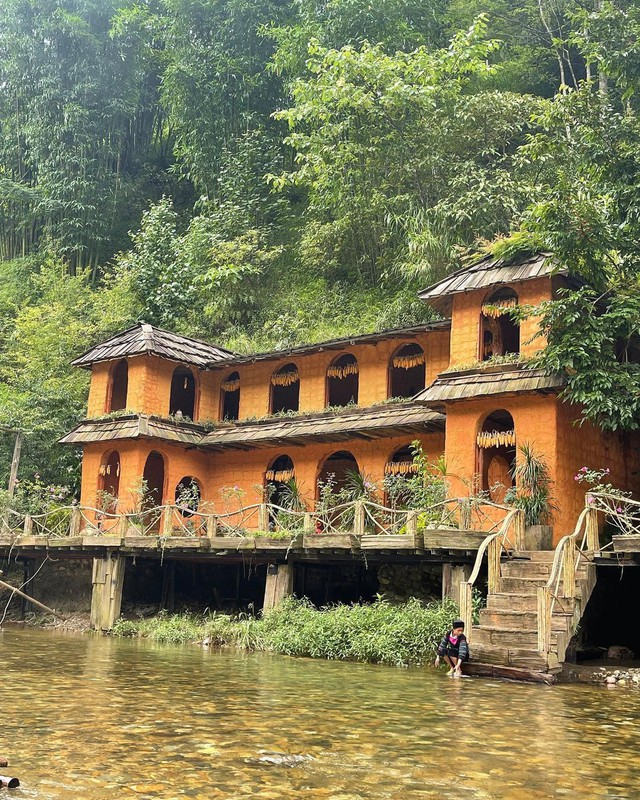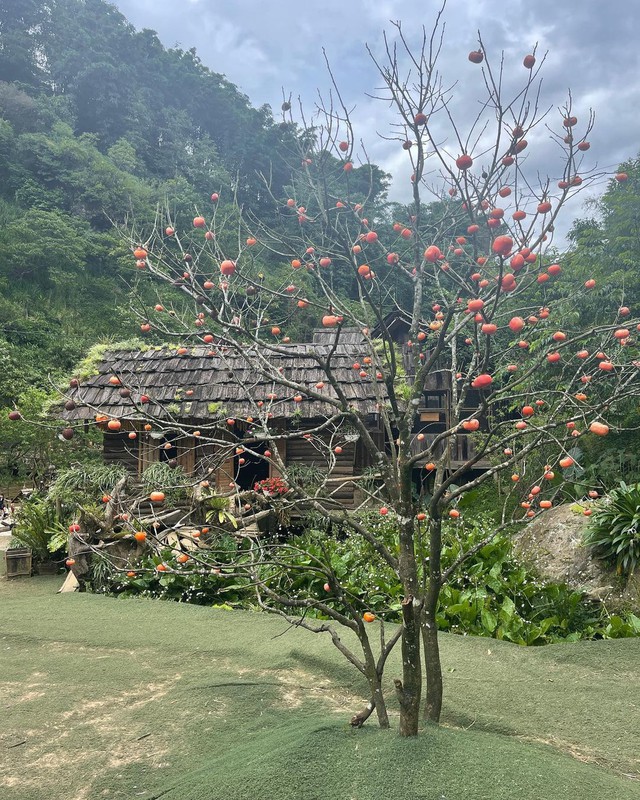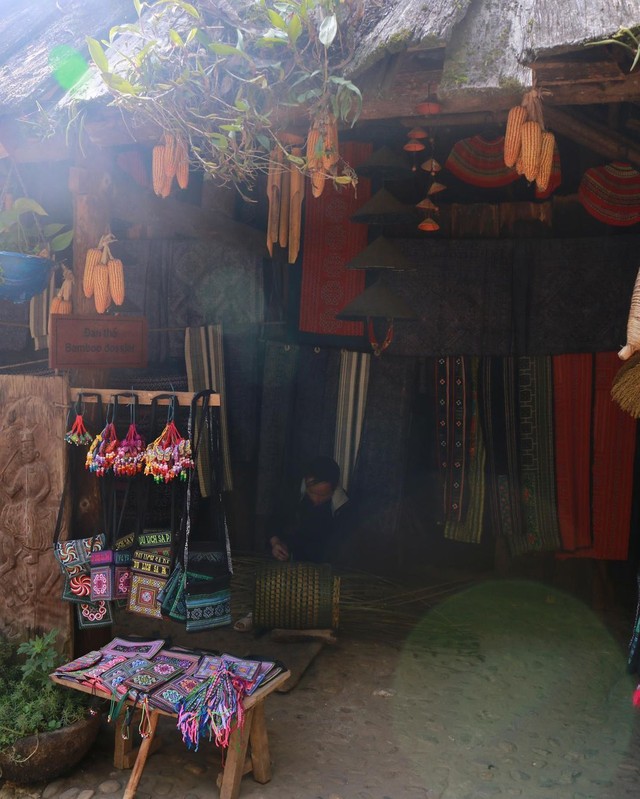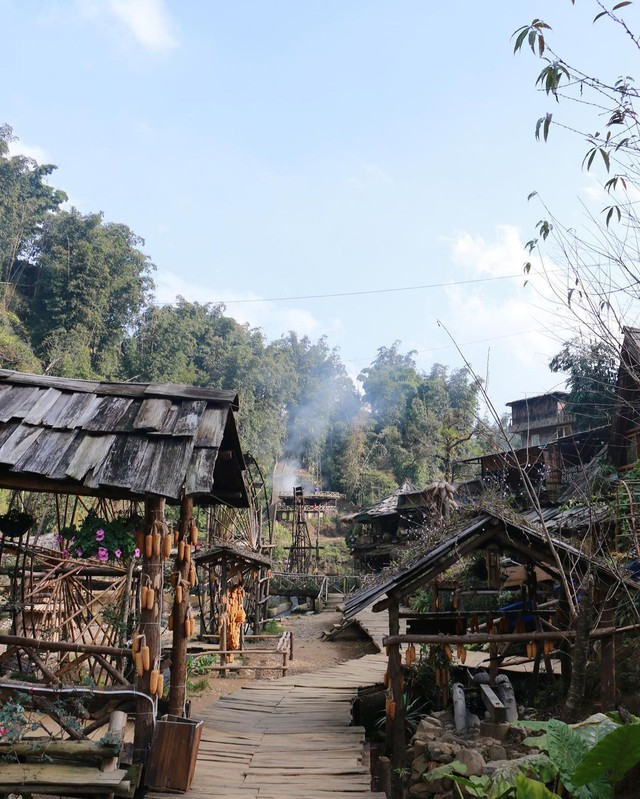 Photo: @milan_trnka_queenco_lz_project, @n______2.6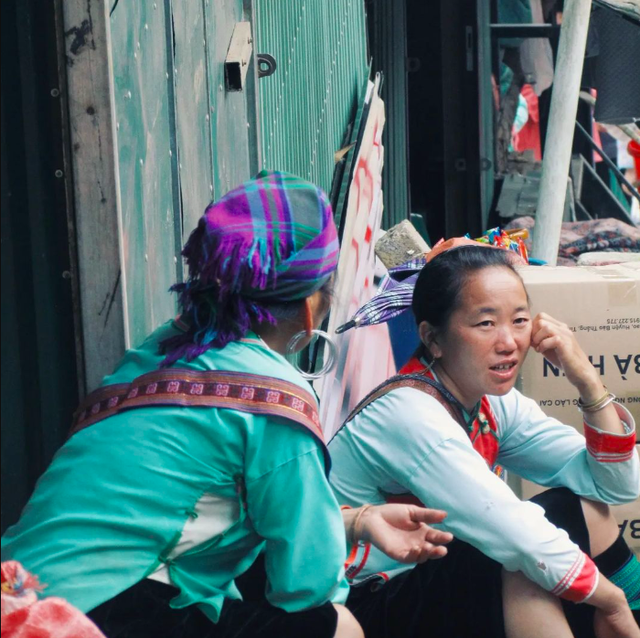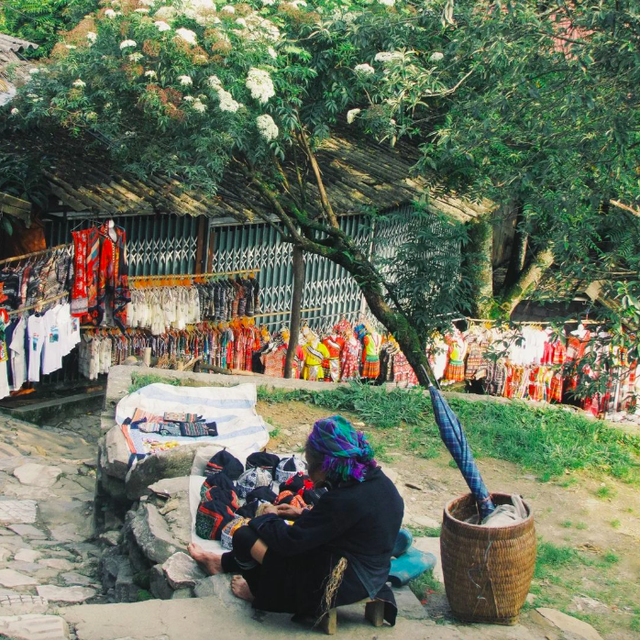 Photo: @aianhphamng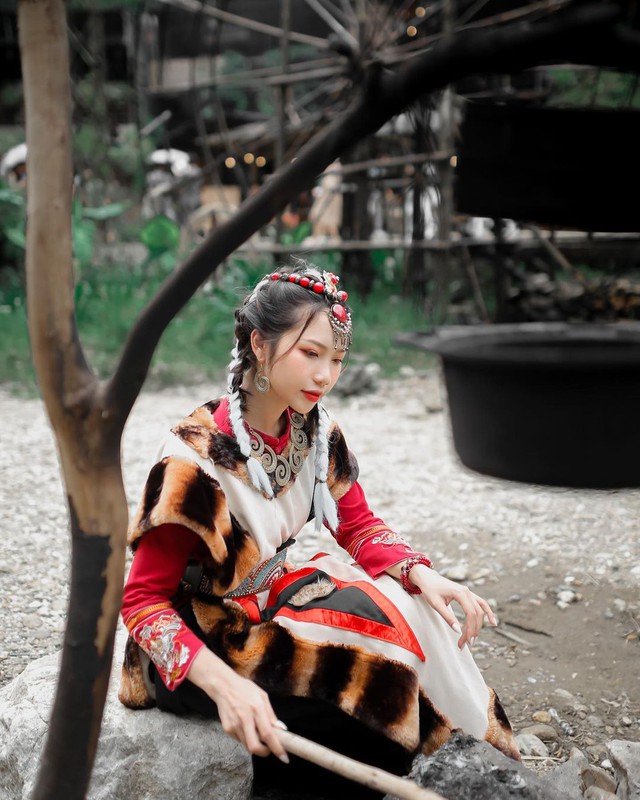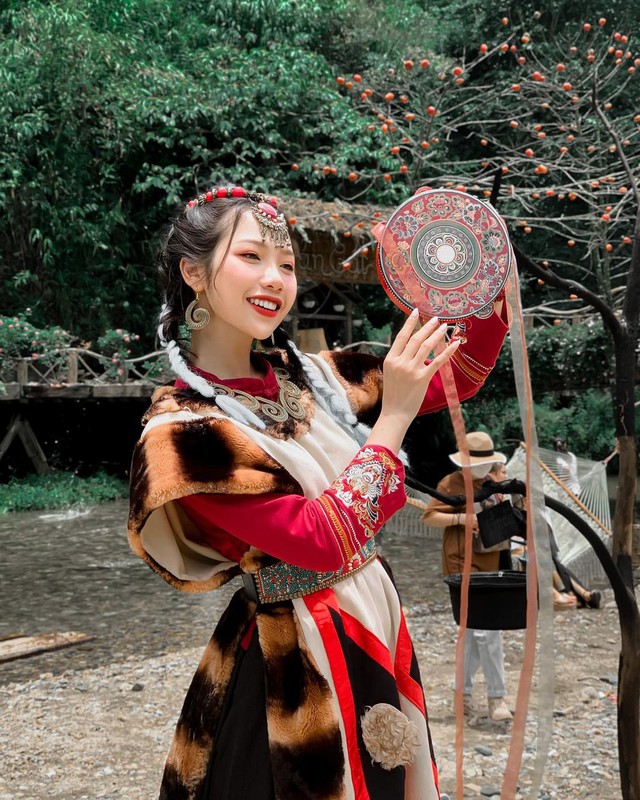 Photo: @nva.88
In addition, here there are also special points to visit such as traditional craft villages, House of Culture, Suoi Vang, and Suoi Bac, … In addition to bold national culture, it also gives you mesmerizing virtual living pictures. cup of the Northwest.
WHAT TO EAT IN THE CAT SANTA?
Coming to Cat Cat village, you will be able to easily see the surrounding shops, the paradise of Sapa specialties such as corn wine, apple cider, horse meat, buffalo meat, etc. If you have a chance. If you have the opportunity to visit the house of the H'Mong people, you will surely enjoy more diverse cuisines.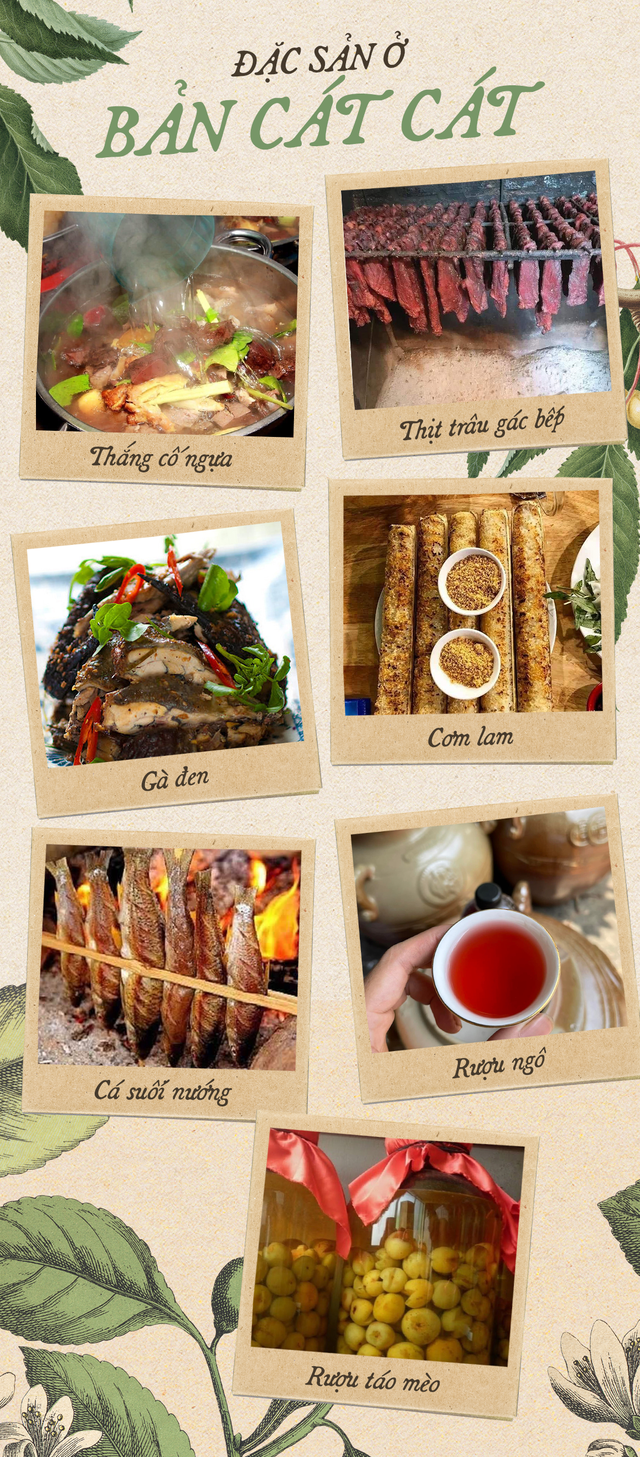 Souvenirs that can't be missed
Brocade
Brocade is woven by skilled craftsmen of the Mong ethnic group with 4 main colors: blue, red, white and yellow with many unique and artistic shapes and patterns. You can buy a scarf, hat, bracelet or brocade doll as a gift for your loved one.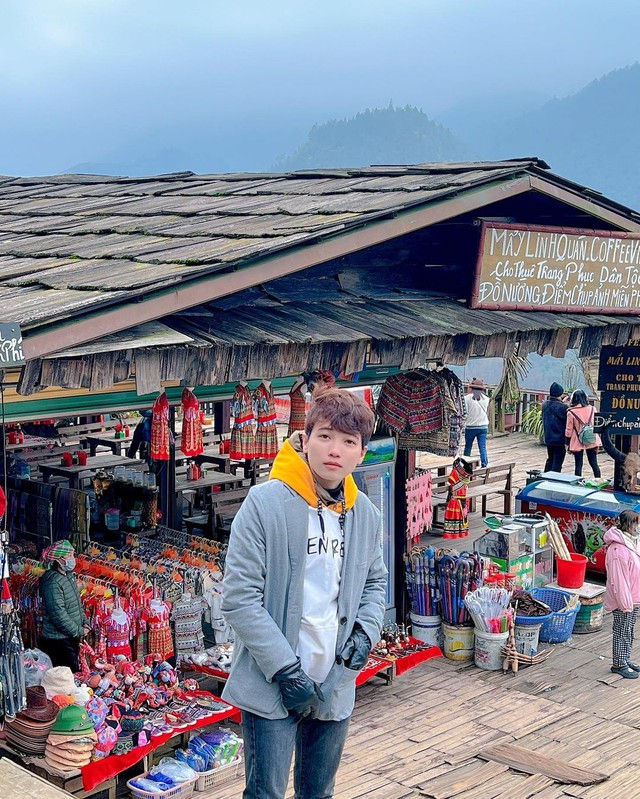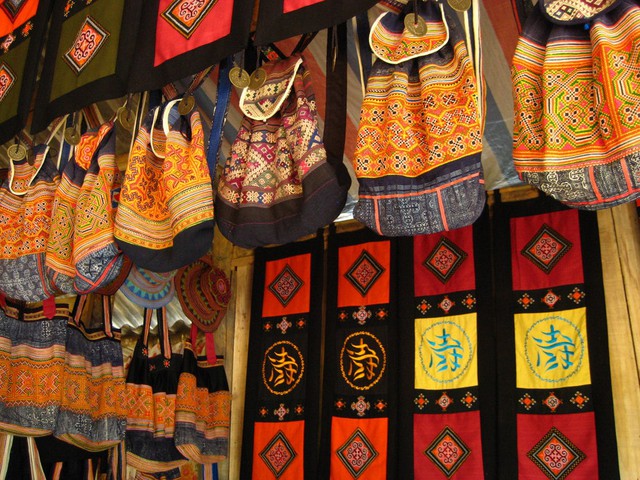 Photo: @___ng.uyen___