Chu Dang Ya – a volcano in Gia Lai – is covered with millions of wild sunflowers in season, attracting tourists to visit.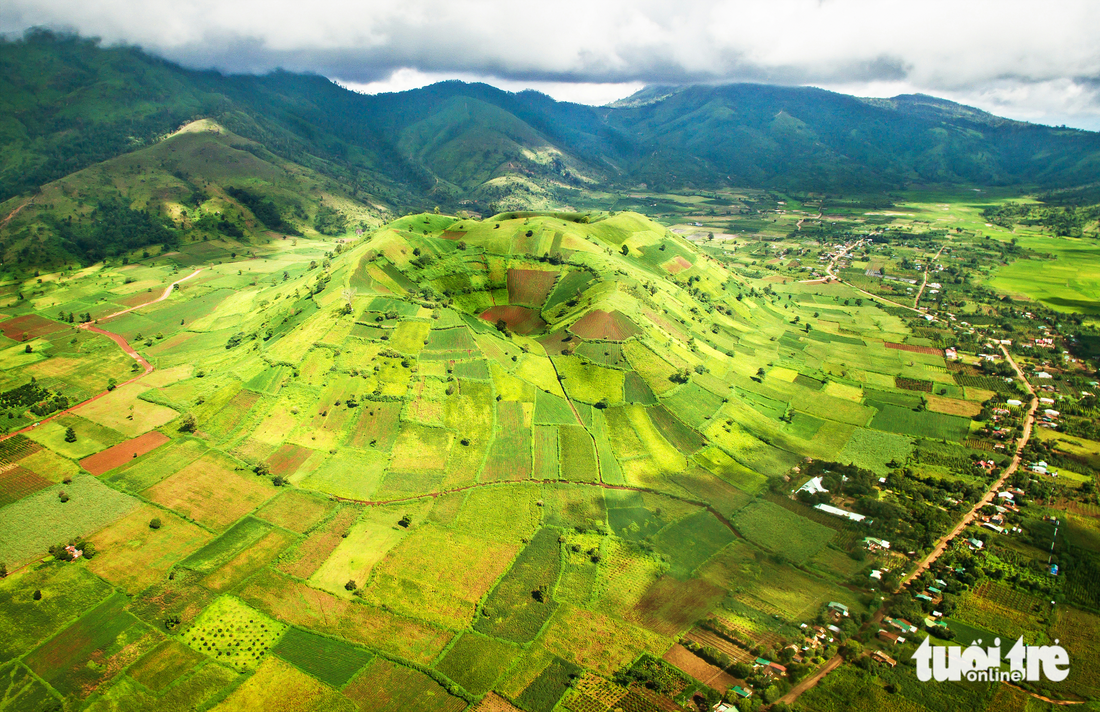 Chu Dang Ya Volcano – Wildflower Festival 2023 takes place from November 10 to 12 in Ia Gri village, Chu Pah district (Gia Lai).
Millions of wild sunflowers dyed yellow at Chu Dang Ya volcano
This is a village located right next to the foot of Chu Dang Ya volcano  . The mountain cluster consists of a complex of 3 small volcanoes located close together, formed tens of thousands of years ago.
Around the volcanoes, local people have been cultivating agriculture for thousands of years. Recently, this location is known for the brilliant natural colors of wild sunflowers that bloom around October and November every year. At full ripeness, millions of flowers bloom together, radiating fragrance and dyeing the whole area yellow.
In just the first days of organization, the festival attracted thousands of visitors. Many check-in areas are arranged by people and organizers around the foot of the mountain.
In addition to taking photos of the flower strips, visitors are also guided to try conquering the peak of Chu Dang Ya mountain, about 500m high. Along the way, the organizers also arranged areas to stop and rest and drink water.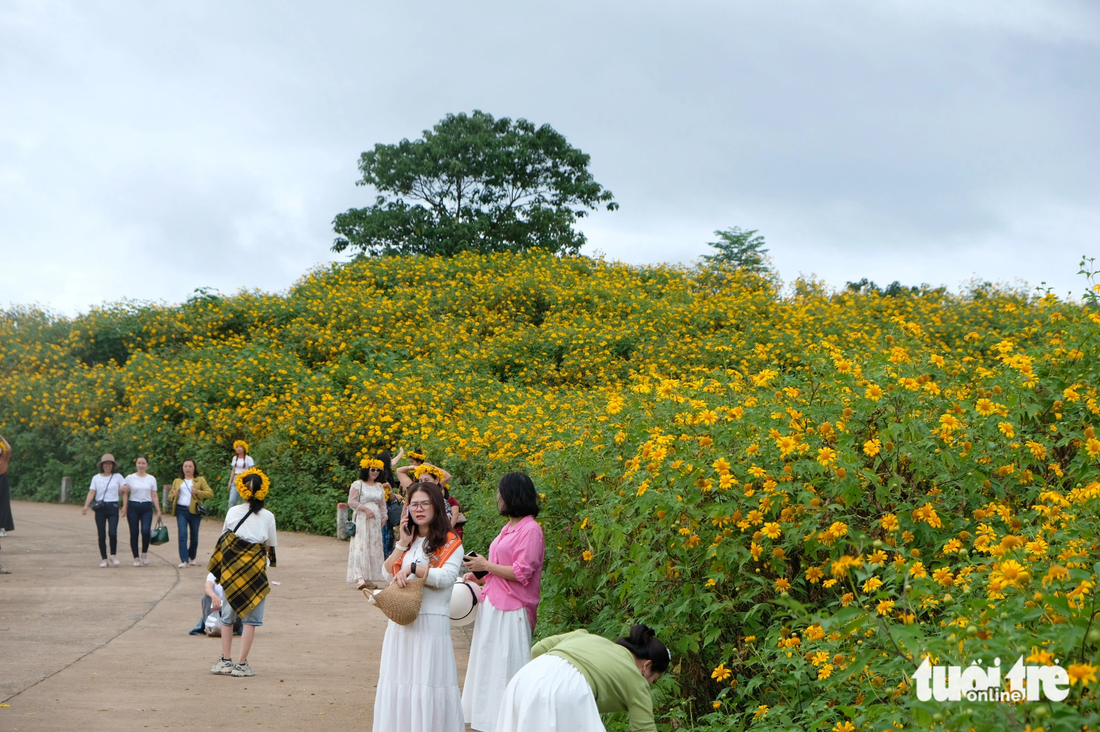 Coming to the festival, Ms. Phan Thi Thu An (Pleiku City) clearly felt the peaceful atmosphere of the village. In addition, she also took this opportunity to learn about customs, visit the architecture of houses and villages, and take photos with the children of her compatriots around the foot of Chu Dang Ya mountain.
"This year the festival is held right when the wild sunflowers are in full bloom. I hope the government will take better care and prepare for this festival from now on and in the future to make this place an attraction for visitors from all over." visit," Ms. An shared.
Many attractive activities
According to the organizers, visitors to this year's festival will have the opportunity to experience many attractive programs, such as gong performances, restoration of new rice worshiping rituals, and art exchanges with the theme "Musical Instrument Festival Night." people of  the Central Highlands ".
Besides, there are competitions in traditional sports, conquering Chu Dang Ya mountain peak, displaying local specialties, and start-up stalls…
Visitors also have the opportunity to immerse themselves in the festive atmosphere, learn and participate in traditional crafts of the Jrai and Bahnar ethnic groups such as basket weaving, brocade weaving, wooden statue carving, and making national musical instruments. …
Mr. Nay Kien – Chairman of Chu Pah District People's Committee – said that the 2023 Chu Dang Ya Volcano – Wildflower Festival is an event to honor the land, people and traditional cultural values ​​of the local ethnic groups. district table; At the same time, promote the image and introduce the potential for developing tourism, agriculture, and typical local products.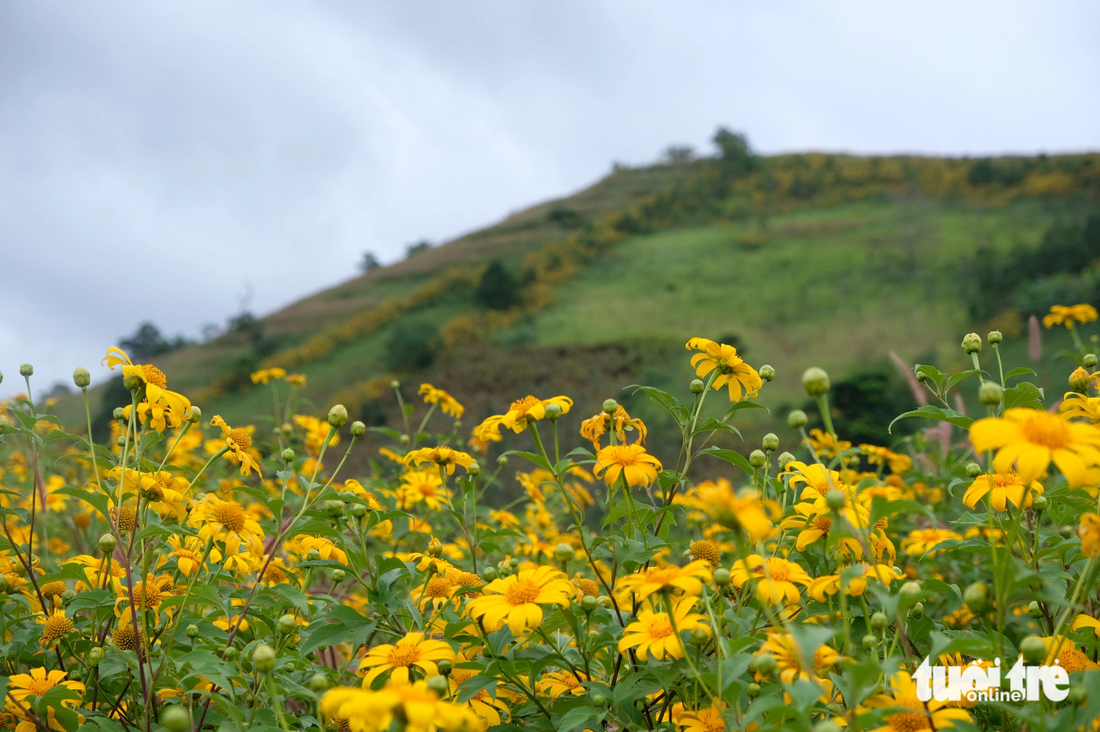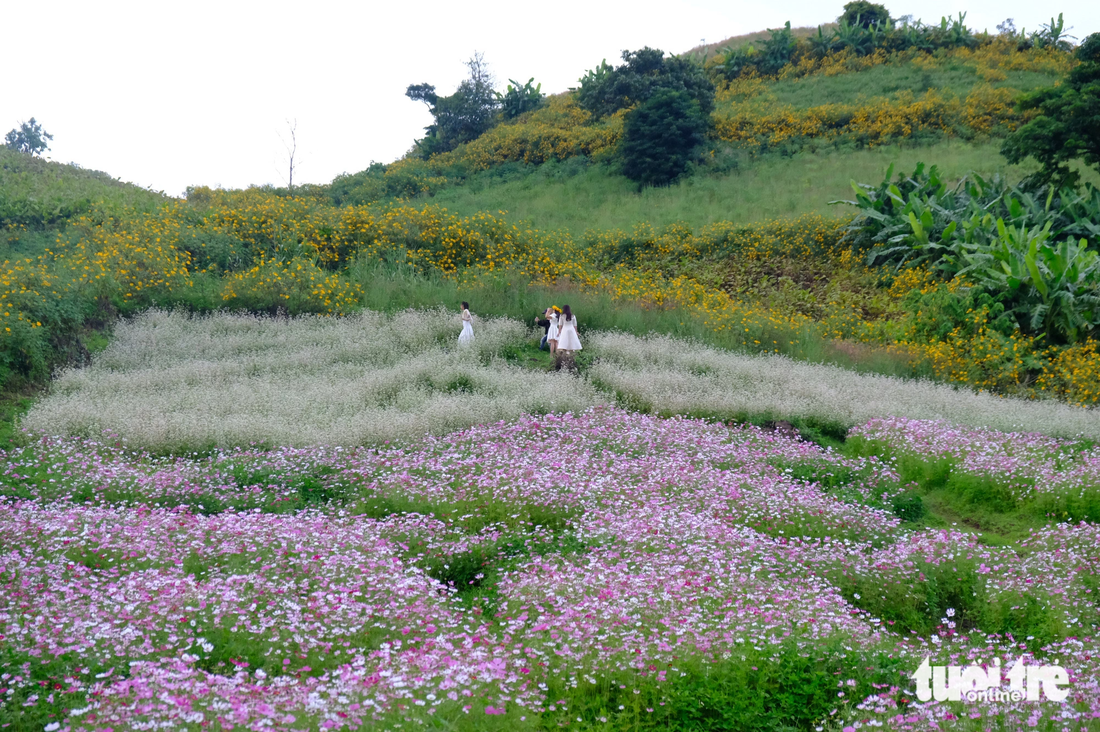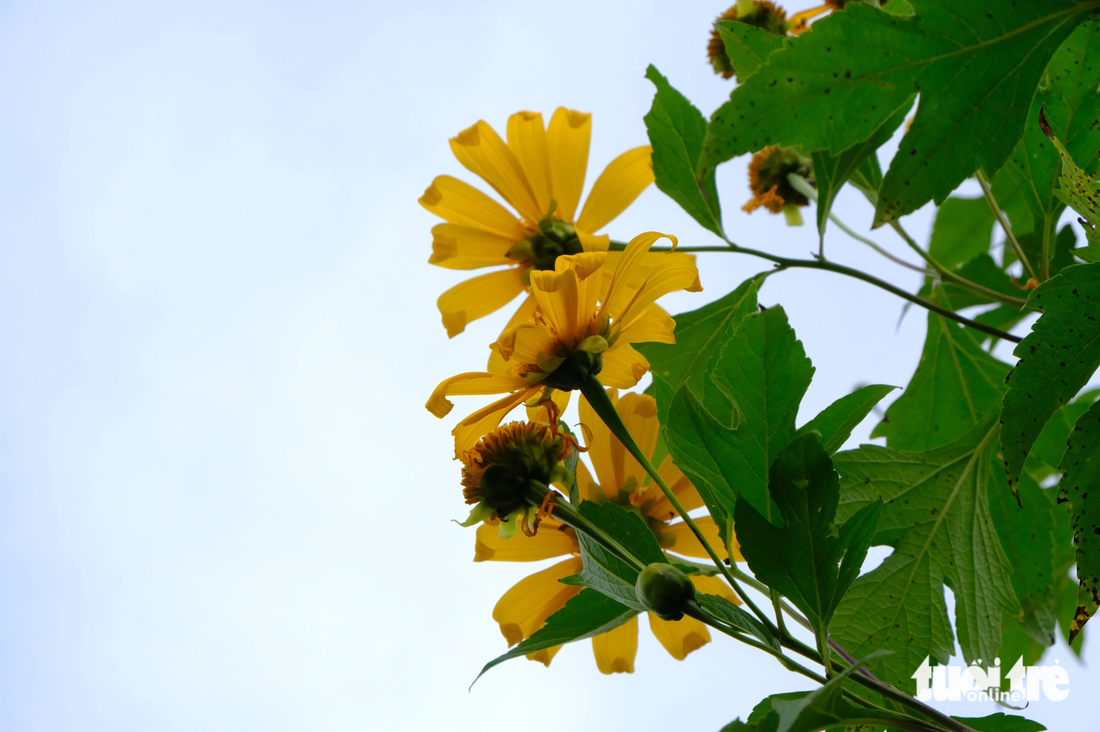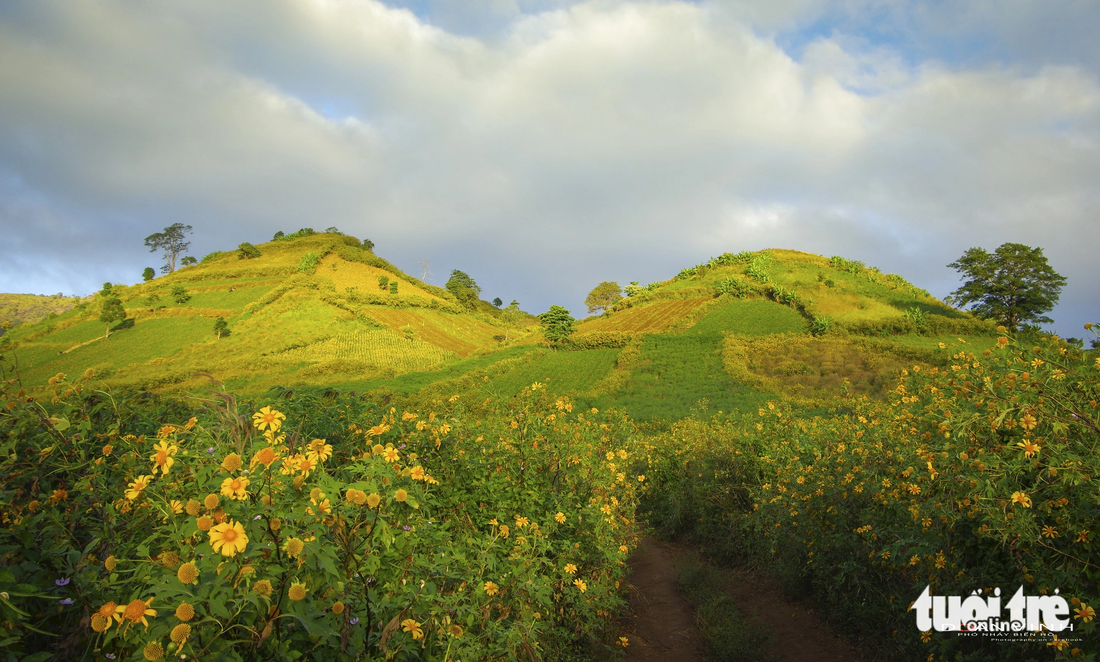 Chu Dang Ya Volcano – Wildflower Festival belongs to the
Gia Lai Culture – Tourism Week series of events in 2023 with many unique cultural events, activities and attractive practical experiences held in the city. Pleiku and some localities in the province such as the Gong Culture Festival of Gia Lai province (November 11 and 12); Trade fair and introduction of typical agricultural products in Gia Lai province (from November 11 to 15); Canoe racing festival on Po Co river; Gia Lai City trail running tournament 2023 – A great dream,…