Not Ba Vi, the wildflower road at Hanoi National University is the destination sought after by young people during this year's wildflower season.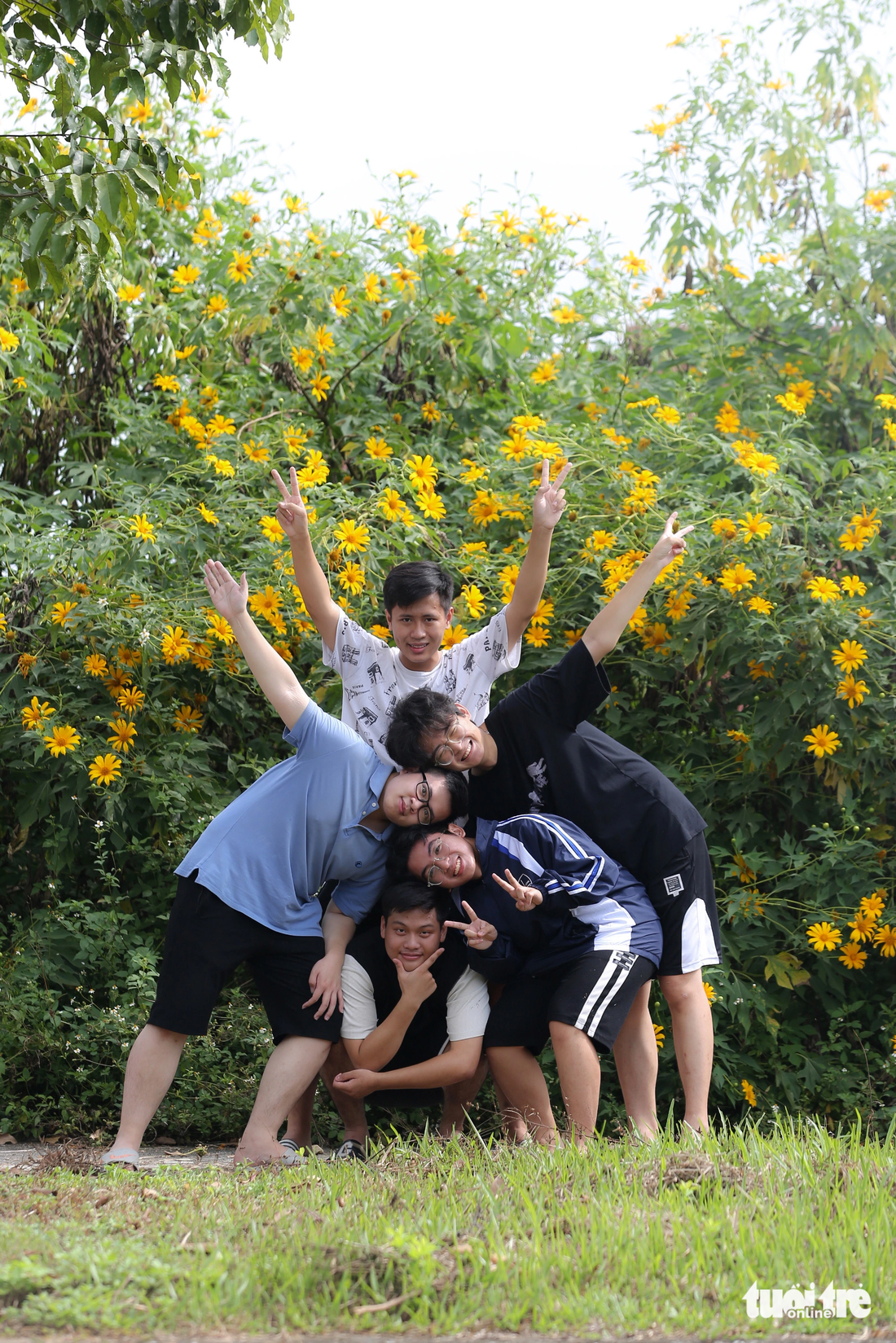 Only about 30km from the center of Hanoi city, the yellow streets of wild sunflowers on the Hoa Lac campus of Hanoi National University fascinate visitors the first time they see them.
Wildflowers here have been planted since March 2022, with two routes: route 6 about 1.2km long and route 11A nearly 800m long.
In addition, many other roads in this smart university urban area will also grow wildflowers, starting from February 2023.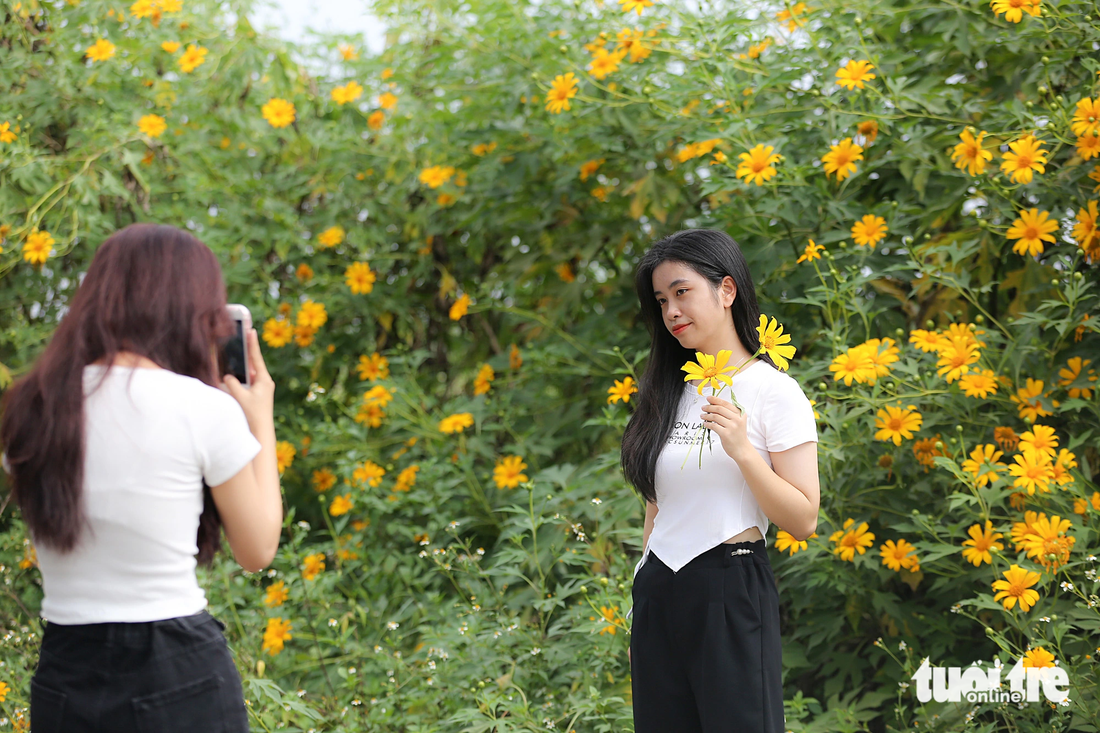 The planting of wild sunflowers is to create a green landscape and a check-in point for students and visitors to Hanoi National University. Currently, this school has welcomed about 6,000 students from Hanoi National University to study.
With 18 people in the group visiting Hanoi National University, Ms. Doan Anh Thu was surprised by the long flower path right on the campus.
"This is the first time I've seen wild sunflowers at such a close distance. This flower brings a wild, strong feeling. At first glance, I thought it was a chrysanthemum, and when I looked again, I thought it was a sunflower, but it turned out to be a wild sunflowers.
In the future, this will definitely become an attractive destination for tourists because not only are there beautiful flowers, but compared to Ba Vi, this is closer to the center of Hanoi," Ms. Anh Thu shared.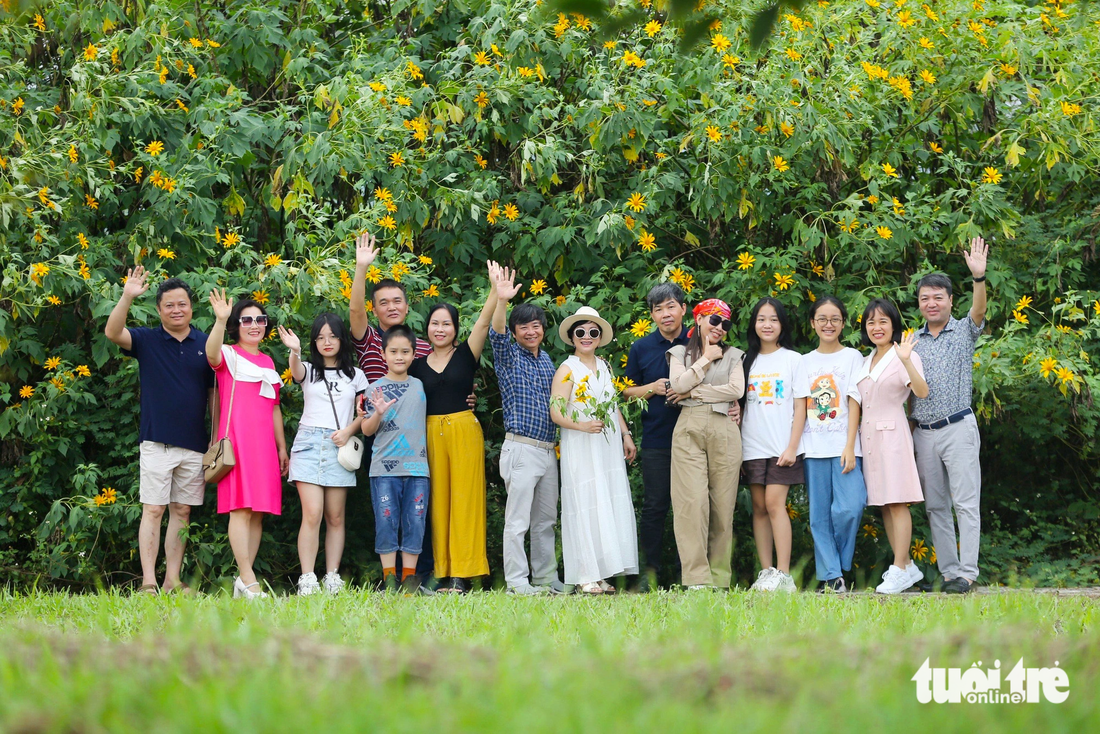 After moving to Hoa Lac campus for more than 2 months, Le Thi Thuy Linh – a first-year student – shared that after coming to the new campus, she no longer wanted to go back to school in the inner city because the air here is fresh and airy. , in complete contrast to the inner city.
"Many people think it must be boring up here because of the lack of places to play, but the school has a lot of clubs and activities for us to participate in, so it's quite fun. For example, the school has many check-in points like the wildflower street. Kneeling and tea hills are also very impressive," Thuy Linh shared.
Hanoi National University Hoa Lac campus has an area of ​​more than 1,100 hectares, planned to become a smart, modern, green and sustainable university urban area.