If you have not had the opportunity to try Tan Binh lotus leaf sticky rice "caused a fever" in the past time, you can visit the 3 rows of sticky rice below.
In recent days, the Hanoi autumn tour with a duo of sticky rice and coffee in Ho Chi Minh City is being experienced by young people. Because of the "not-so-medium" hotness, the famous lotus leaf sticky rice shop in Tan Binh district for many years has been crowded with customers waiting to buy and sold out faster.
If you are looking to enjoy sticky rice wrapped in lotus leaves but are afraid of the queue, Ho Chi Minh City still has a few other places selling lotus leaf sticky rice for you to choose from. Although not as famous as Tan Binh lotus leaf sticky rice, the taste is not inferior.
Sticky rice with lotus leaves and butterfly peas with beautiful green color
It is no exaggeration to say that Tan Tan is a lotus leaf sticky rice restaurant that is loved by many young people because of its quality toppings, which are minced meat wrapped with salted eggs, grilled meatballs, shredded chicken, etc. Not only that, sticky rice here It is also cooked from Thai sticky rice mixed with butterfly pea flowers, so the sticky rice is shiny, has a light sweet taste and eye-catching green color.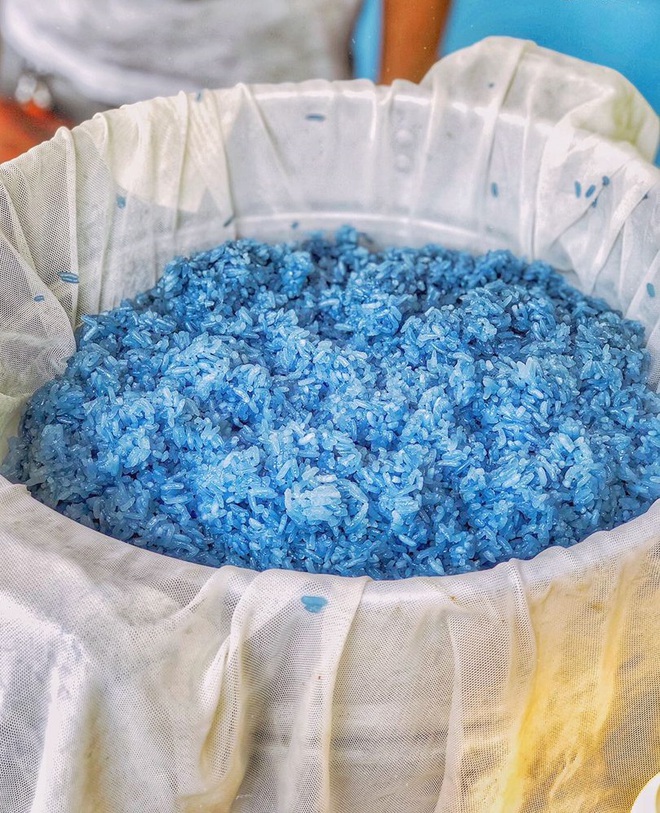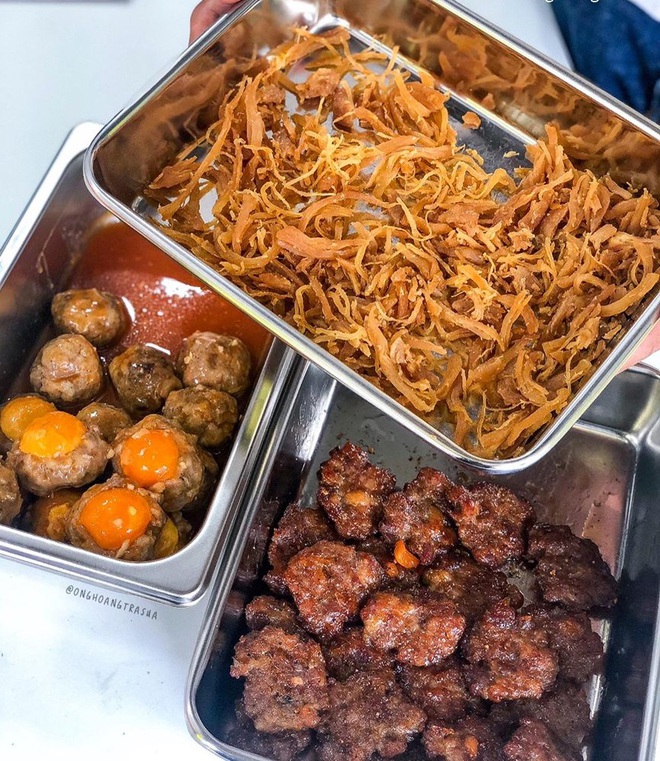 Photo: Thi Thi, @onghoangtrasua
A part of Tan Tan's sticky rice, in addition to toppings, also has carrots, pickled white radish and herbs to fight boredom. Each topping here will bring a different flavor. If the minced meat wrapped in salted egg is more salty and fatty, then the grilled meatballs are spread with honey, so they tend to have a sweet taste. Particularly, shredded chicken will balance between salty and sweet. Therefore, when coming here, you should choose a full topping to fully enjoy the taste.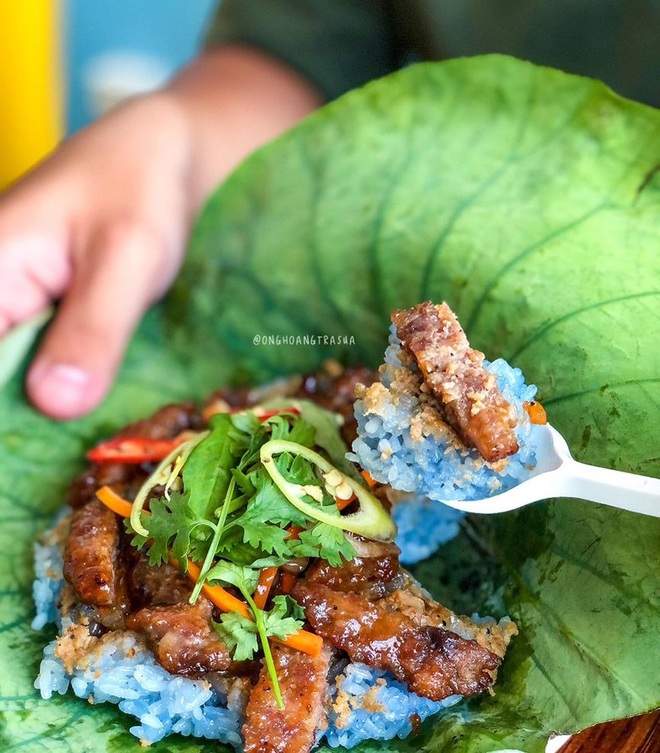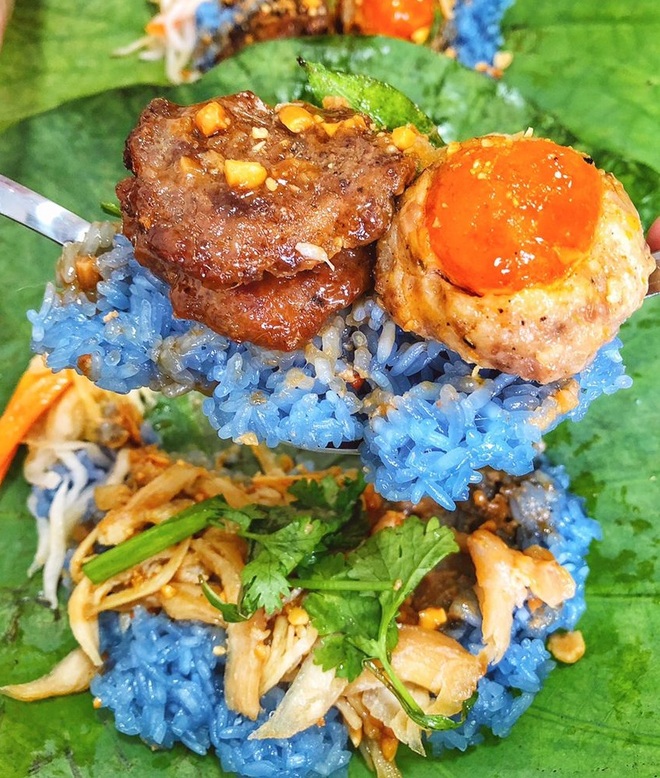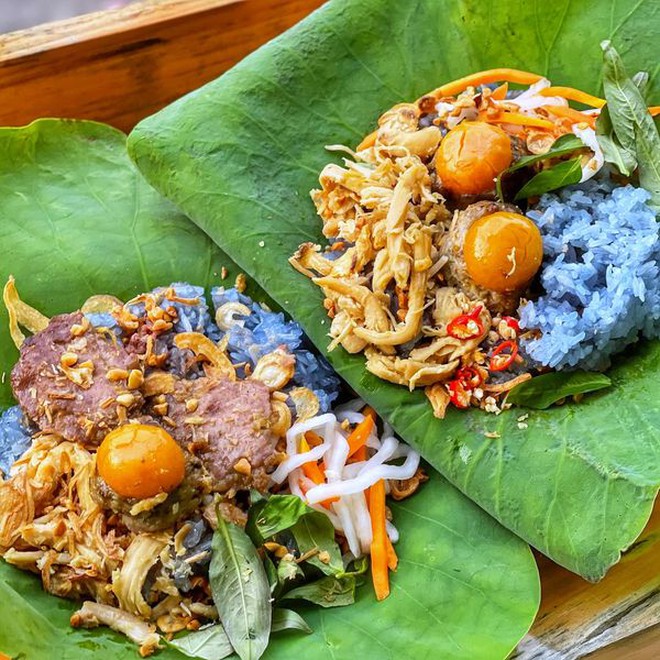 Photo: Mai Thanh Tung, Thi Thi, @onghoangtrasua
Food & Drink
Address: 119 Vinh Vien, Ward 4, District 10
Opening hours: 7am – 10pm
Hanoi's heirloom lotus leaf sticky rice only sells for exactly 2 hours
Although selling only a small corner on the sidewalk, this sticky rice restaurant has all kinds of North and South sticky rice, from sticky rice with black beans, sticky rice with gac, sticky rice with corn to the Hanoi heirloom sticky rice. Each type of sticky rice is stored in a bamboo basket, covered with many thin sheets to keep the sticky rice warm.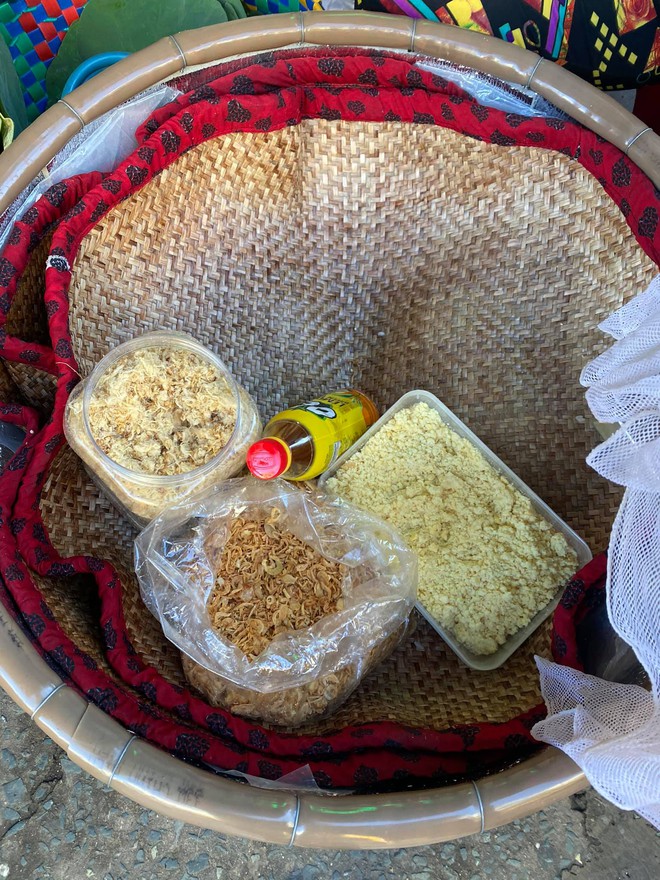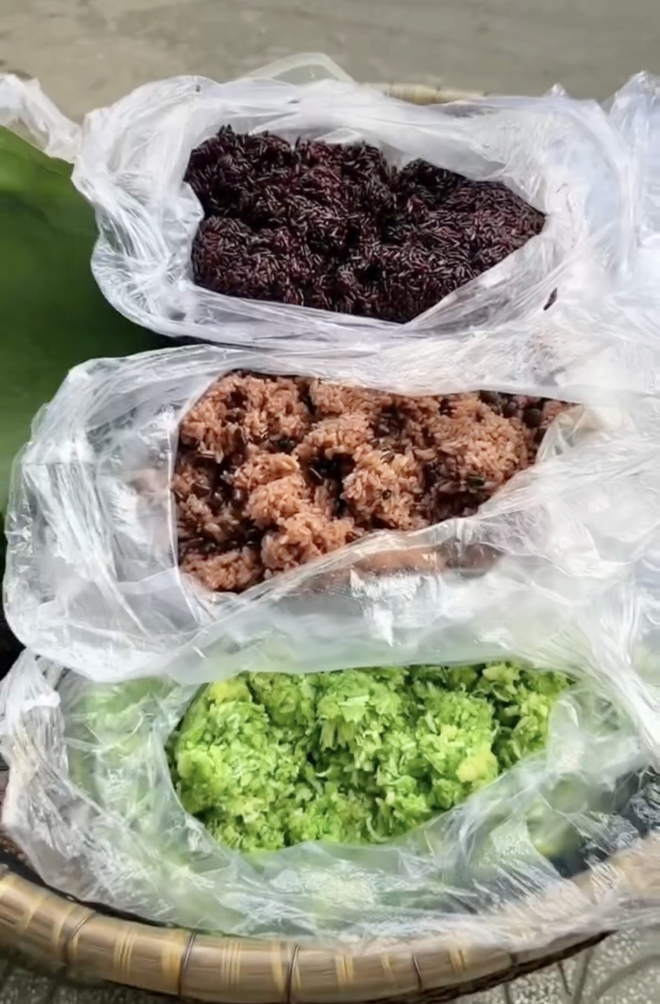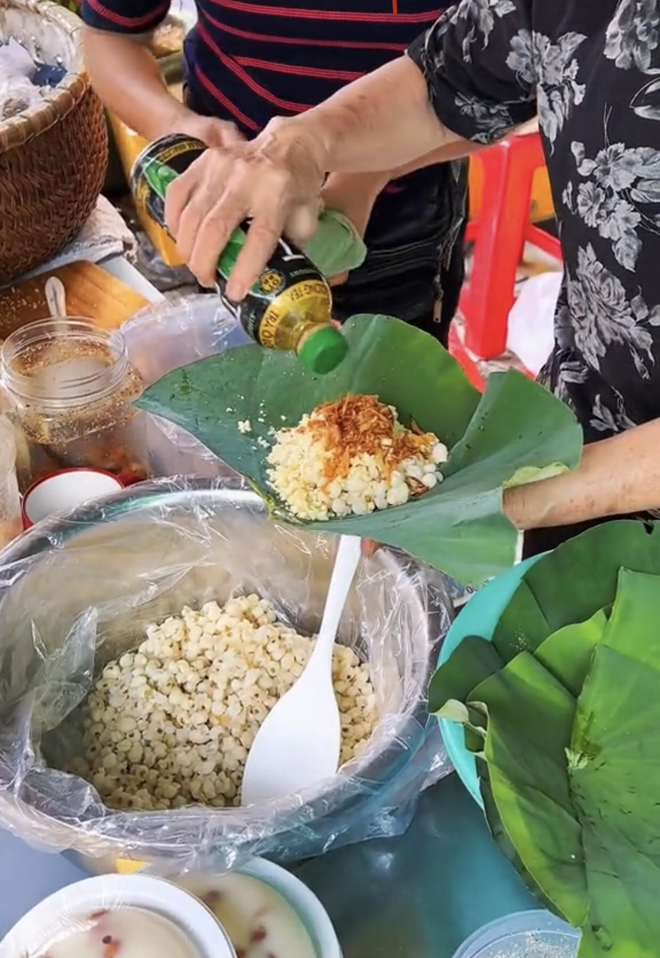 Photo: @tebefood, Anh Tran, @sinhlacavn
Sweet sticky rice such as black bean sticky rice, gac sticky rice, peanut sticky rice, etc. are all cooked with coconut milk, so they are rich in fat and have a distinctive aroma. Particularly, sticky rice is full of green beans, fried rice, crispy fried onions and onions. According to many people's assessment, the sticky rice here is quite mouth-watering because it retains the whole grain, not crushed, and remains flexible for a long time. However, this sticky rice shop only sells for about 2-3 hours in the morning, so you should try to wake up early to enjoy.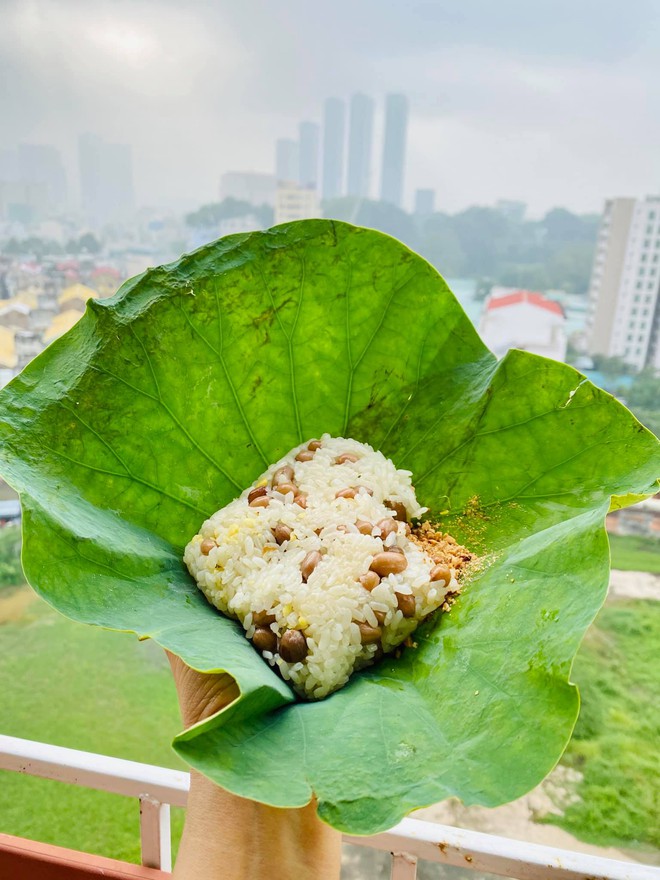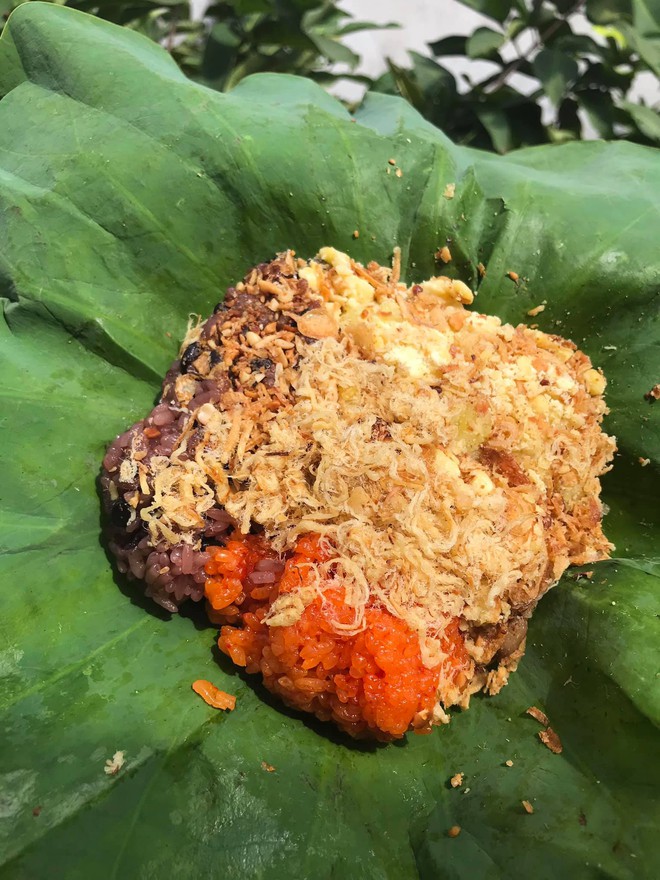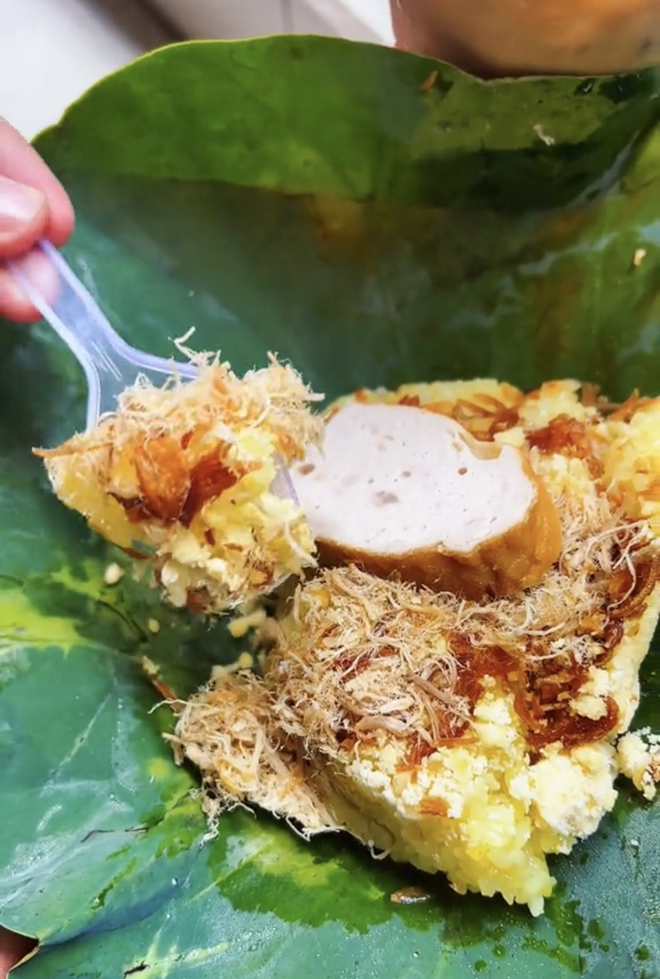 Photo: Anh Tran, @sinhlacavn, Phien Pham
Hanoi's heirloom sticky rice
Address: 33 Ngo Thi Thu Minh, Ward 3, Tan Binh District (near Pham Van Hai market)
Opening hours: 7:00am – 9:30am
Steamed sticky rice with lotus leaves is famous for many years on Co Giang street
Unlike other shops, sticky rice on Co Giang street is not only wrapped with lotus leaves, but also steamed, so when you eat it, you will hear the faint scent of lotus leaves. This is also a famous night spot in Ho Chi Minh City, associated with many generations.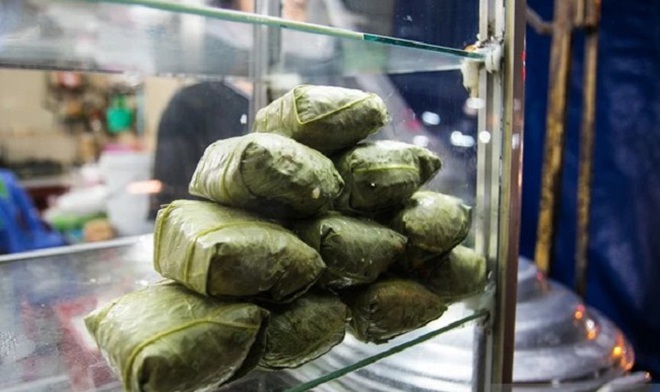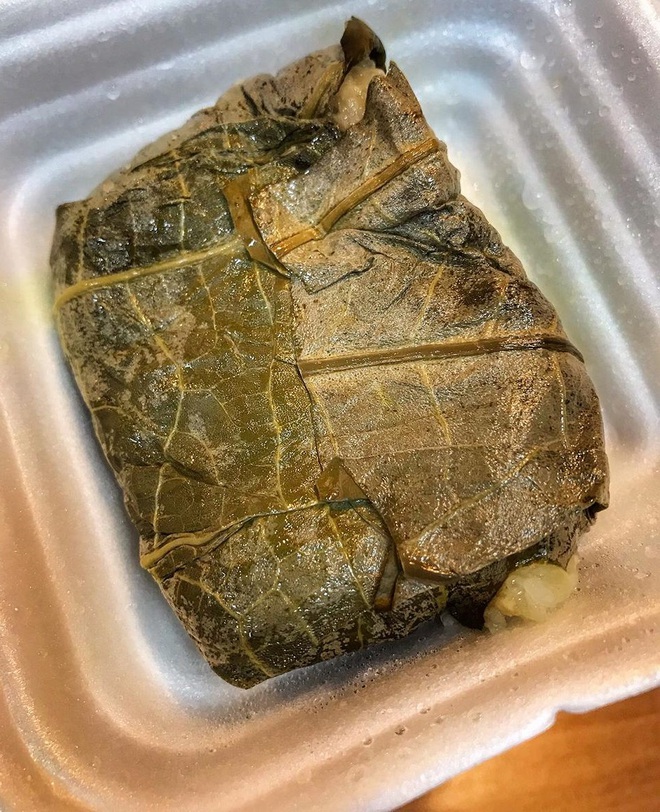 Photo: @sangnguyen
A special feature of Co Giang lotus leaf sticky rice is that the toppings are not covered on the surface but are placed in the middle of the sticky rice layer. In addition, the sticky rice is always steamed hot in the basket, so it is quite flexible. As soon as you bite into it, sticky rice will blend with the sweet and salty taste of chicken, shiitake mushrooms, char siu meat, sausages, and salted eggs inside. More specifically, the filling here is marinated with an exclusive sauce, nowhere else, so the taste is also very unique. There are 2 flavors of sticky rice, the original and Gac, for you to choose from.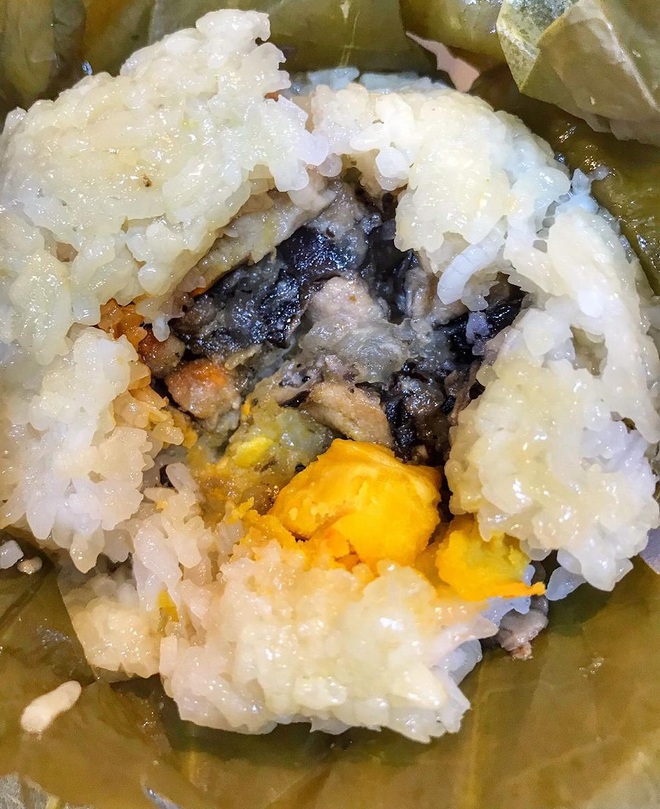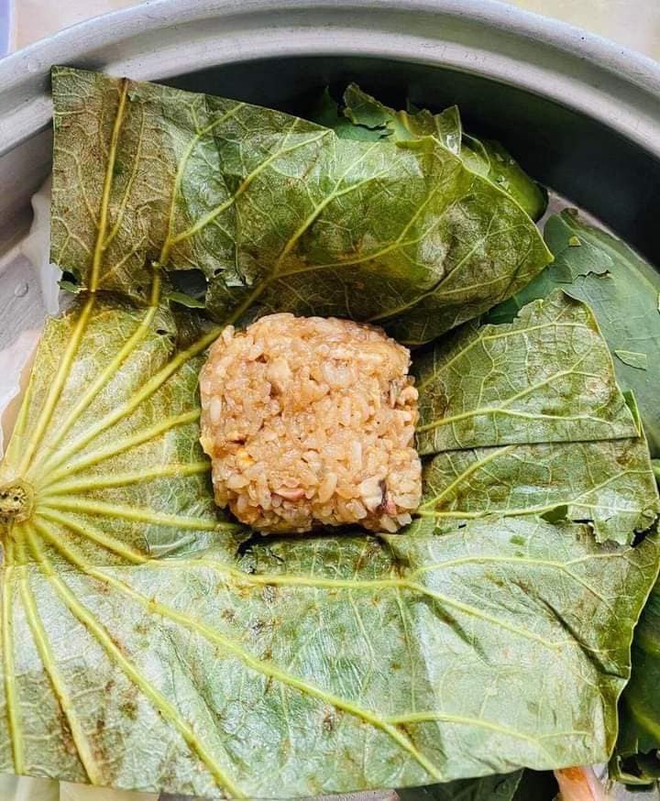 Photo: @sangnguyen, Dimsum Co Giang
Sticky rice 63 Co Giang
Address: 63 Co Giang, Cau Ong Lanh Ward, District 1
Opening hours: 12h – 22h30