Many diners have sought out this sticky rice restaurant to enjoy the limited quantity of fatty peach meat and the irresistible tray of golden fried eggs.
Xoi is a familiar and beloved breakfast dish spread throughout the streets of Hanoi. However, mentioning sticky rice with peach cheeks is rare because of its expensive price and limited ingredients.
Mr. Hoa's sticky rice shop located on Bach Dang and Hai Ba Trung streets with a rather simple sign has become a destination for food lovers. One day, the sticky rice shop only sells 10 to 20 servings of peach cheek meat, and there's no more left.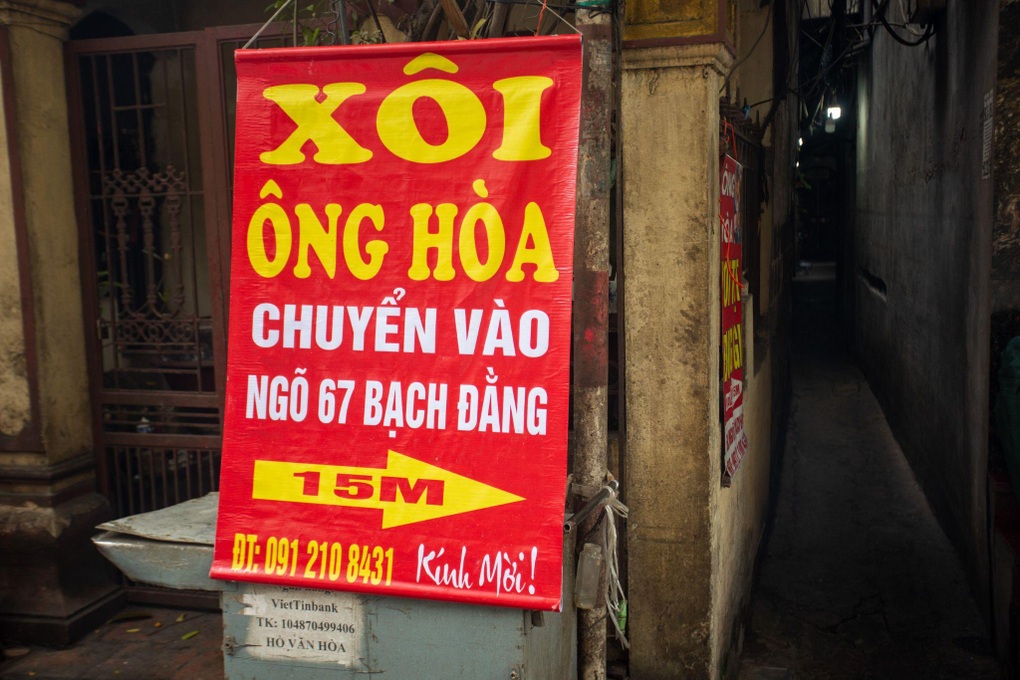 Mr. Hoa said he used to sell pho and has experience in creating a special recipe for crispy stir-fried pho that can keep its crispy taste for up to 24 hours, without using chemicals. Since 2002, due to health problems, he has completely retired. By 2022, with his passion for food, Mr. Hoa will start selling again.
In the early days, he sold sticky rice from morning until 10pm every day. Recently, due to the increasing number of customers supporting him, he only sold from 8:00 a.m. to 2:00 p.m. and was out of stock.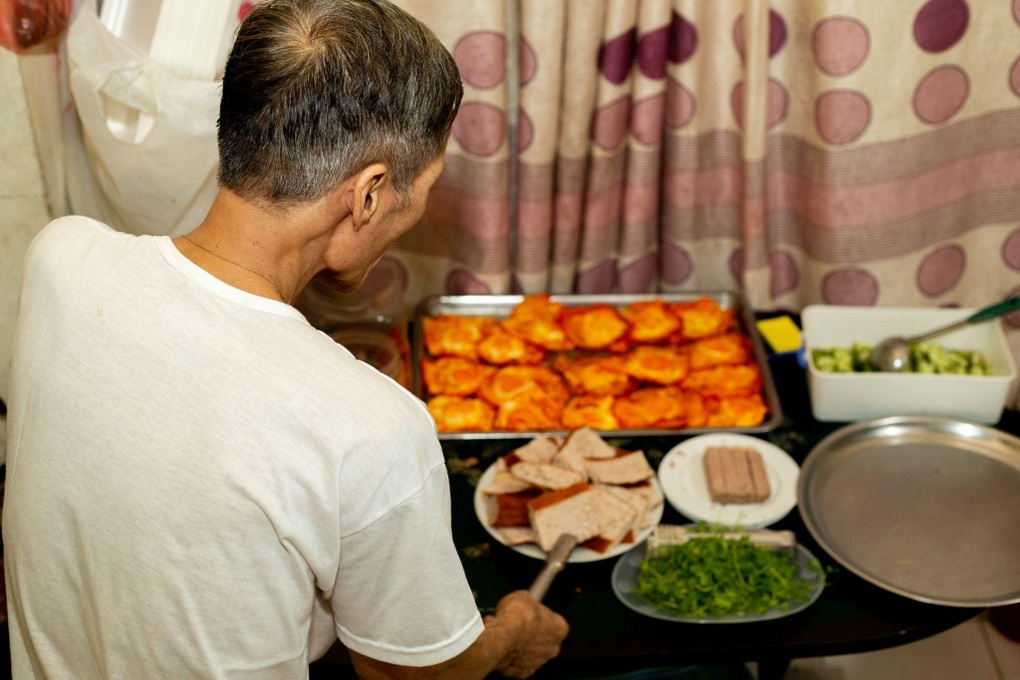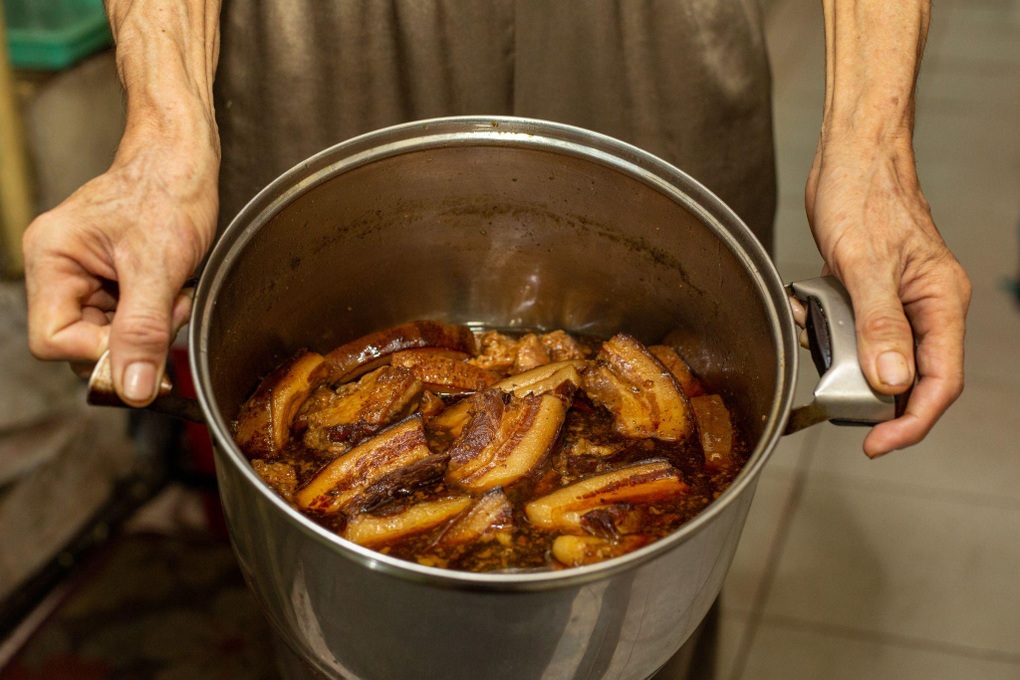 Peach cheek meat often has soft tendons interspersed, silk tendons are soft, not hard or tough. It's worth mentioning that a whole pig only has 200-300 grams of peach cheek meat, so it usually runs out very soon, and the price is about 180,000 VND/kg, so very few people know about it.
He revealed that his peach cheek meat dish uses no less than 17 ingredients including five spice, anise, basil, green bean powder, sugar, honey,… especially one ingredient that costs more than 100,000 VND.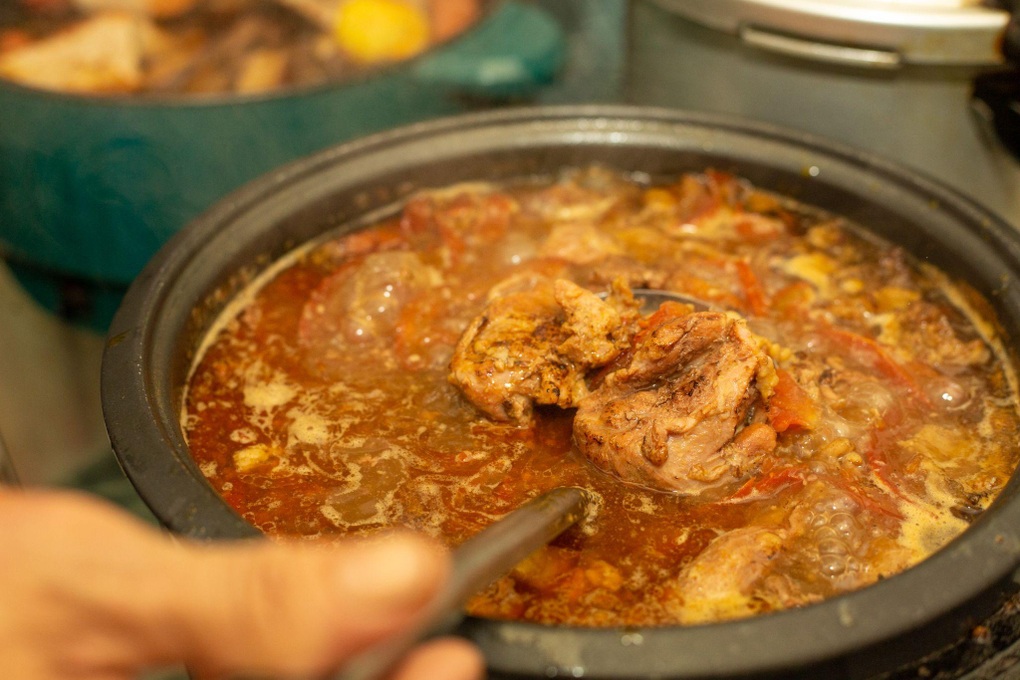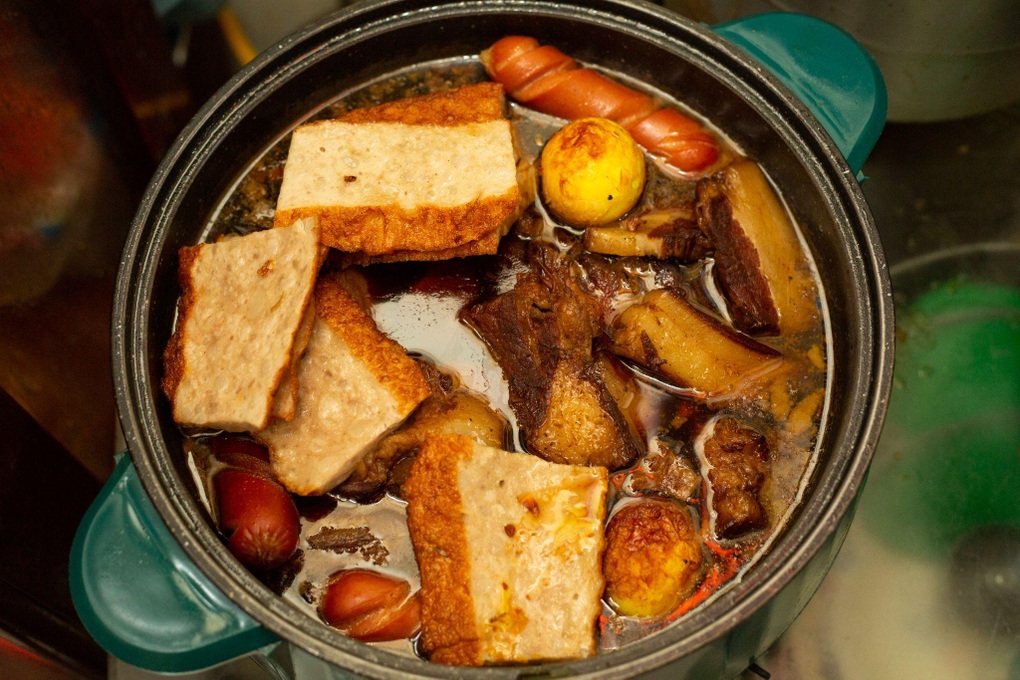 When asked about the reason for choosing peach cheek meat instead of other cuts of meat, Mr. Hoa shared: "When diners bite a piece of peach cheek meat, they cannot resist the tender tendon that melts in the mouth, not chewy, not just dry meat fibers that easily get caught in regular teeth."
In addition, Mr. Hoa said not to use fish sauce when marinating meat because it will reduce the deliciousness and drown out the quintessential, sweet flavor of other ingredients.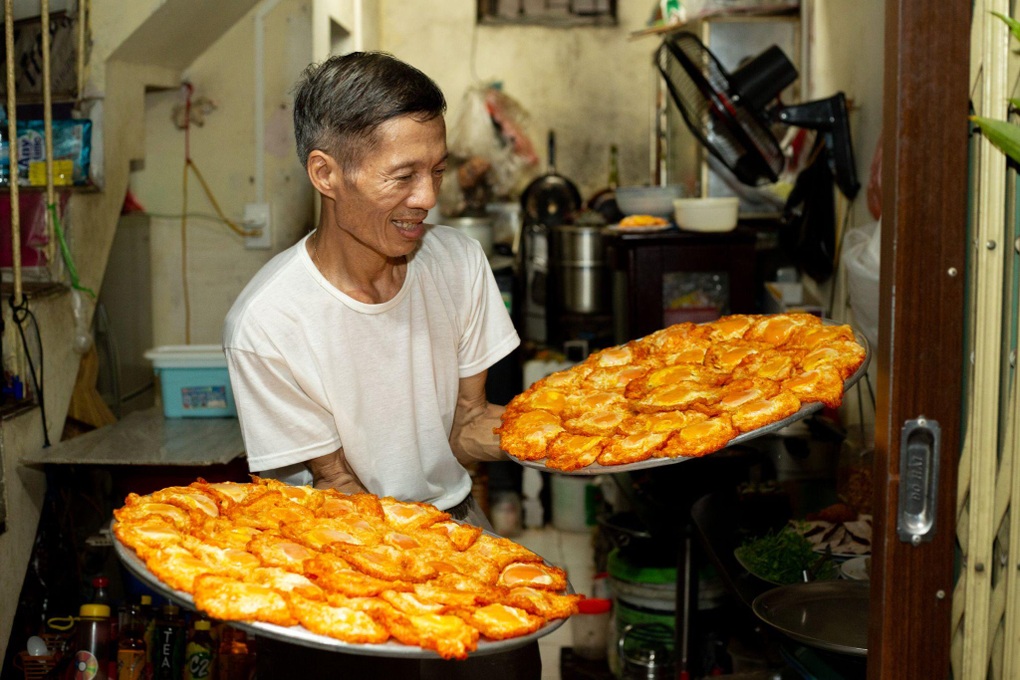 Not only peach cheeks, Mr. Hoa's sticky rice also has popular sticky rice dishes on the market along with familiar side dishes such as pork belly, sausages, and sausages to suit audiences such as students. staff, workers,…
"Besides the sticky rice meals of 40,000-45,000 VND, even 100,000 VND, I also combine many side dishes such as pate, spring rolls, fried eggs, sausages, sausages,… at a price of 20,000 – 30,000 VND to be suitable for everyone," Mr. Hoa confided.
Besides the simple, familiar flavors of peach cheek meat, fried eggs and sticky rice, we also have to mention the accompanying dishes: pickled vegetables, a little onion fat, and fried pork fat to balance the flavor of the dish.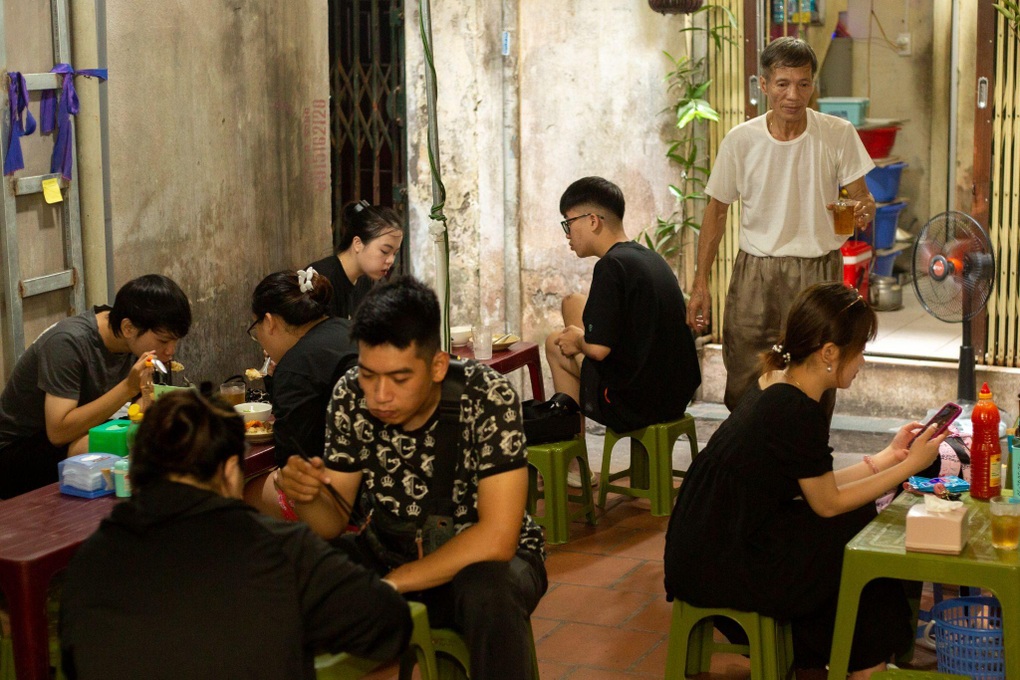 Ms. Khanh Vy (Bach Dang, Hanoi), a familiar customer who often visits Mr. Hoa's sticky rice restaurant, shared: "My house is 500m away, so I come every day to eat without getting bored. The sticky rice he gets is always filling." , the flavor of peach cheek meat and peach eggs is rich and rich."
Mr. Hoa said that on weekends, the number of customers is much larger, lining up from one end of the alley to the other, making it impossible to serve.
($1=24,000 VND)
Photo,Video: Internet (Vinlove.net)