Thang co, nam pia, mac khen… are famous dishes in the northern highlands that ethnic people in the East and West are also very familiar with. However, there is a seemingly familiar specialty that only when arriving in Quan Ba ​​- Ha Giang will visitors have the opportunity to enjoy, which is Trang Kim pho.
"Tomorrow morning you must definitely eat Pho Trang Kim. This dish is very special, guaranteed to be unique, only available here" – before saying goodbye to our group after a chance meeting at the first stop During the journey to explore Ha Giang, Ms. Mai Lan (who has lived and worked in Quan Ba ​​- Ha Giang for nearly 40 years) kept telling her again and again.
When we first heard about pho, the whole group was not very excited because the previous 2 days in Hanoi, we had eaten enough pho for both days. However, after a while of asking from local people to knowledgeable drivers as well as consulting suggestions on Google, the final answer is still: When you come to Quan Ba, you must eat Pho Trang Kim!
At 7:00 am, departing from the homestay at the end of Nam Dam village, Quan Ba ​​commune, our group ran straight along the road to Dong Van Stone Plateau. It takes less than 10 minutes to reach Trang Kim village, Quyet Tien commune, where along both sides of the main road are many signs "Trang Kim chicken noodle soup" close together. Following Ms. Mai Lan's recommendation, we stopped by a pho restaurant named Quang Huy.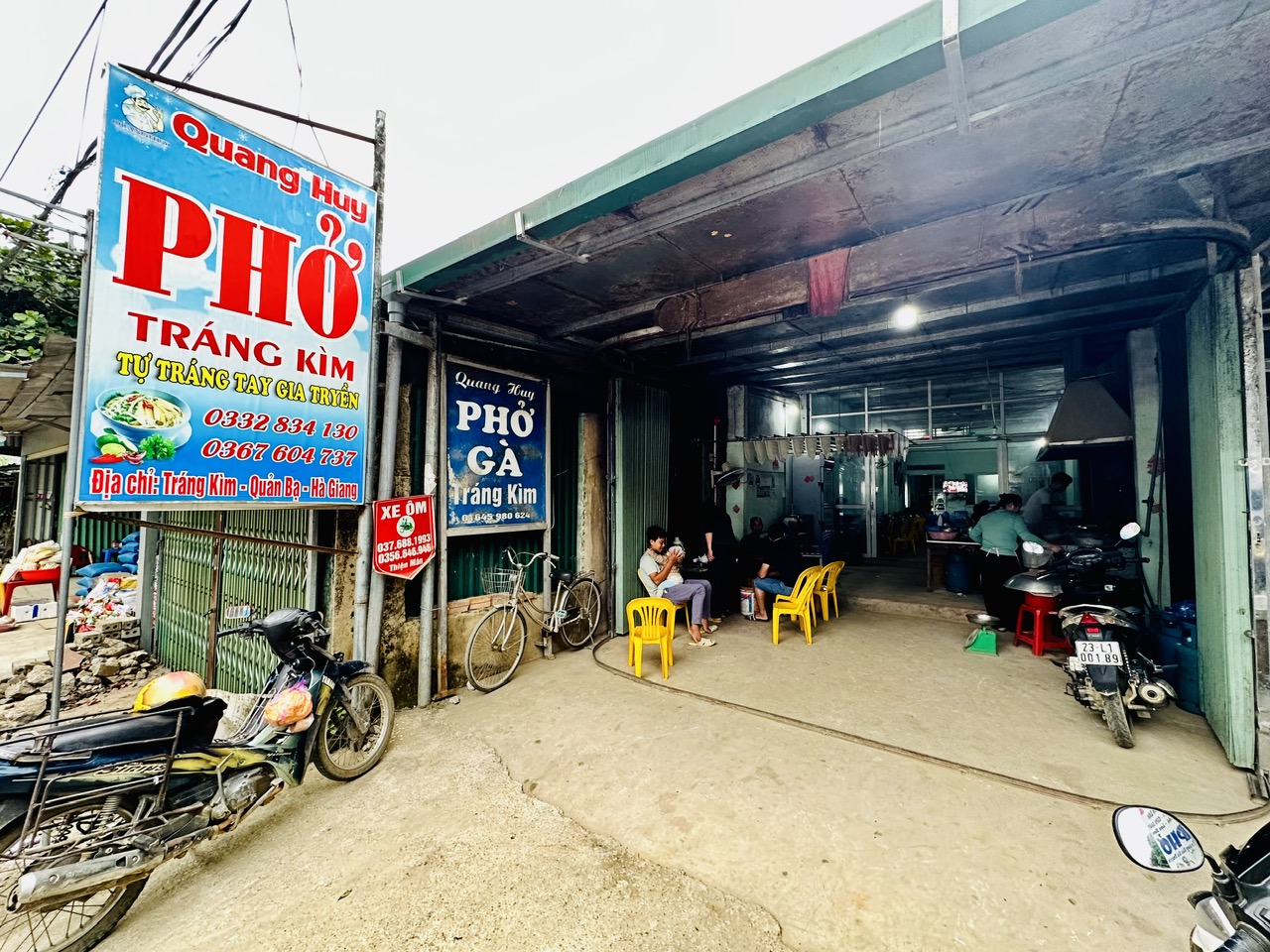 As soon as we entered the door, what caught our eyes were pink and opaque white pho noodles drying in rows right above our heads. According to Ms. Mai Lan, this is also the characteristic of this pho dish.
Pho Trang Kim is handmade at every stage. Rice flour is milled, rolled by hand into large cakes, then dried and spread evenly, then cut into fibers when there are guests to eat. We jokingly call it "wind-hanging" pho, only available in Ha Giang.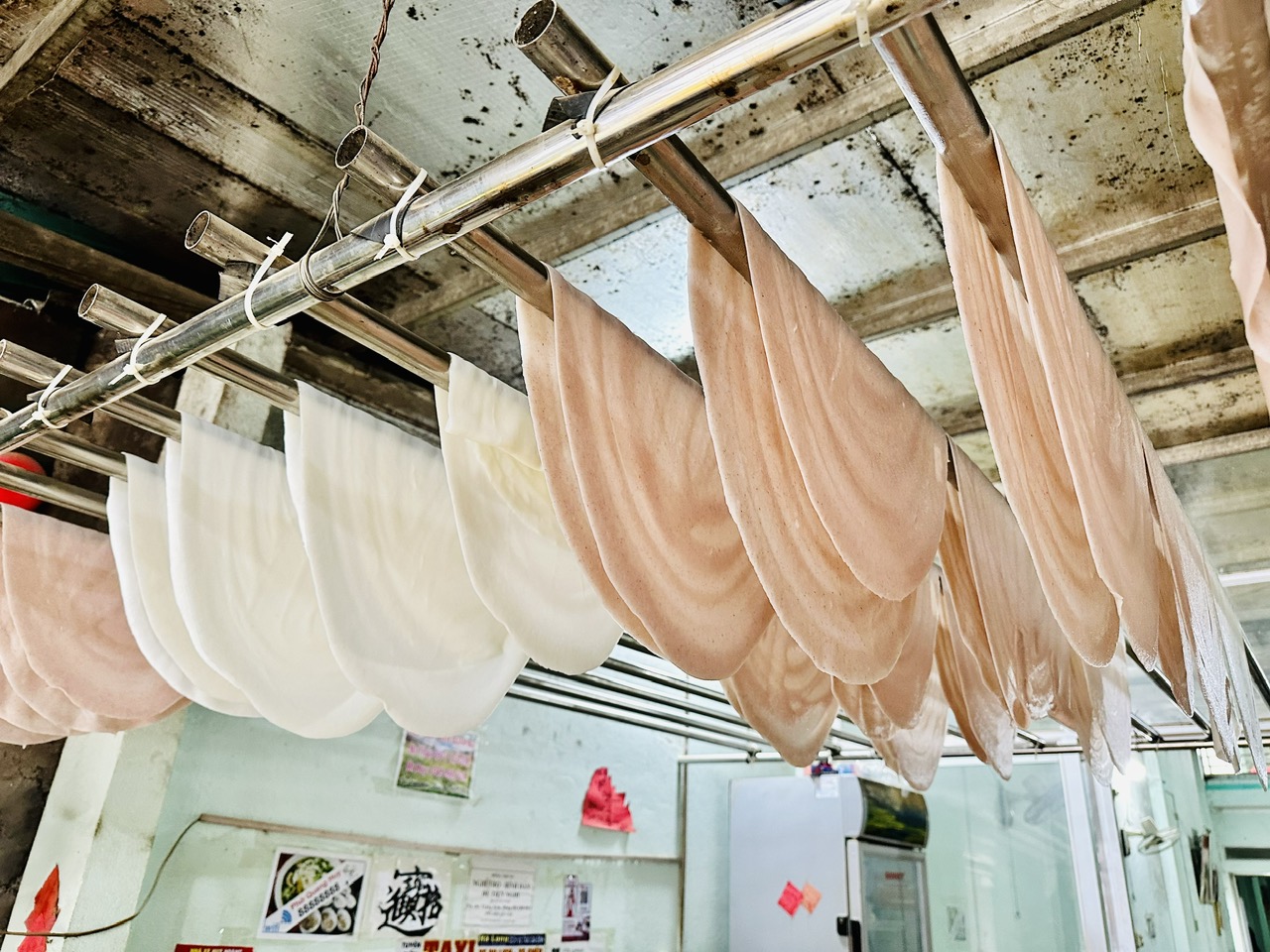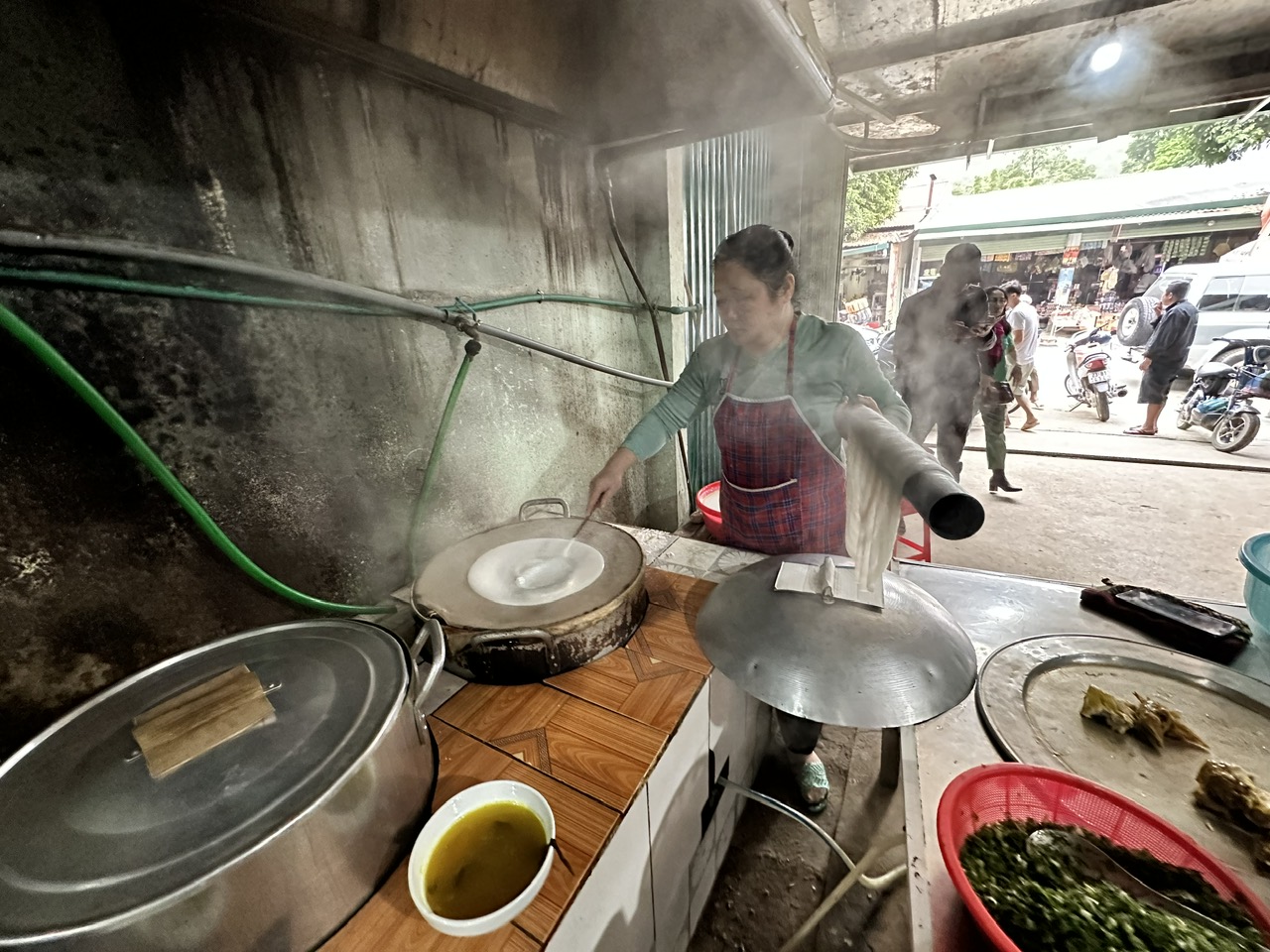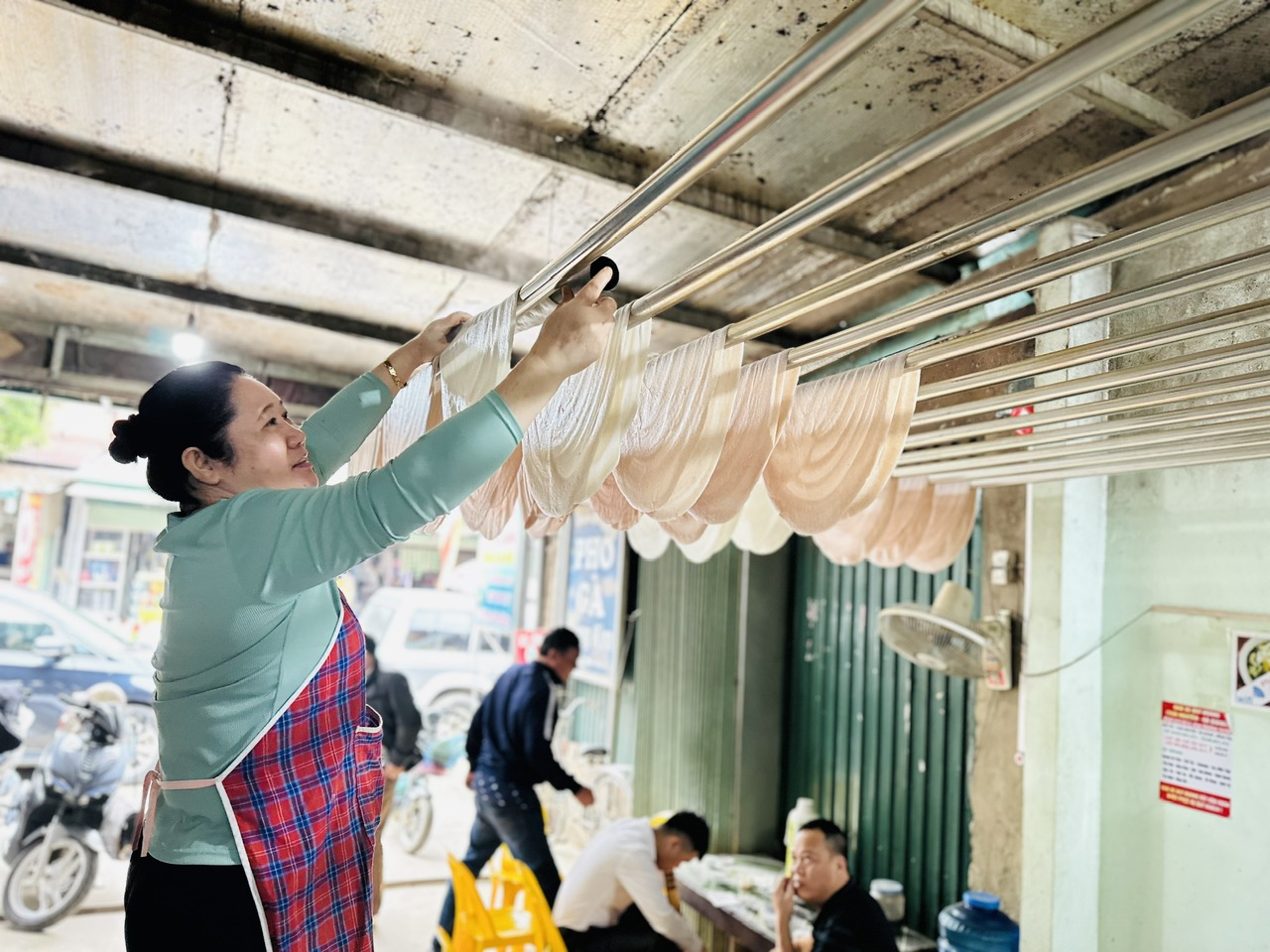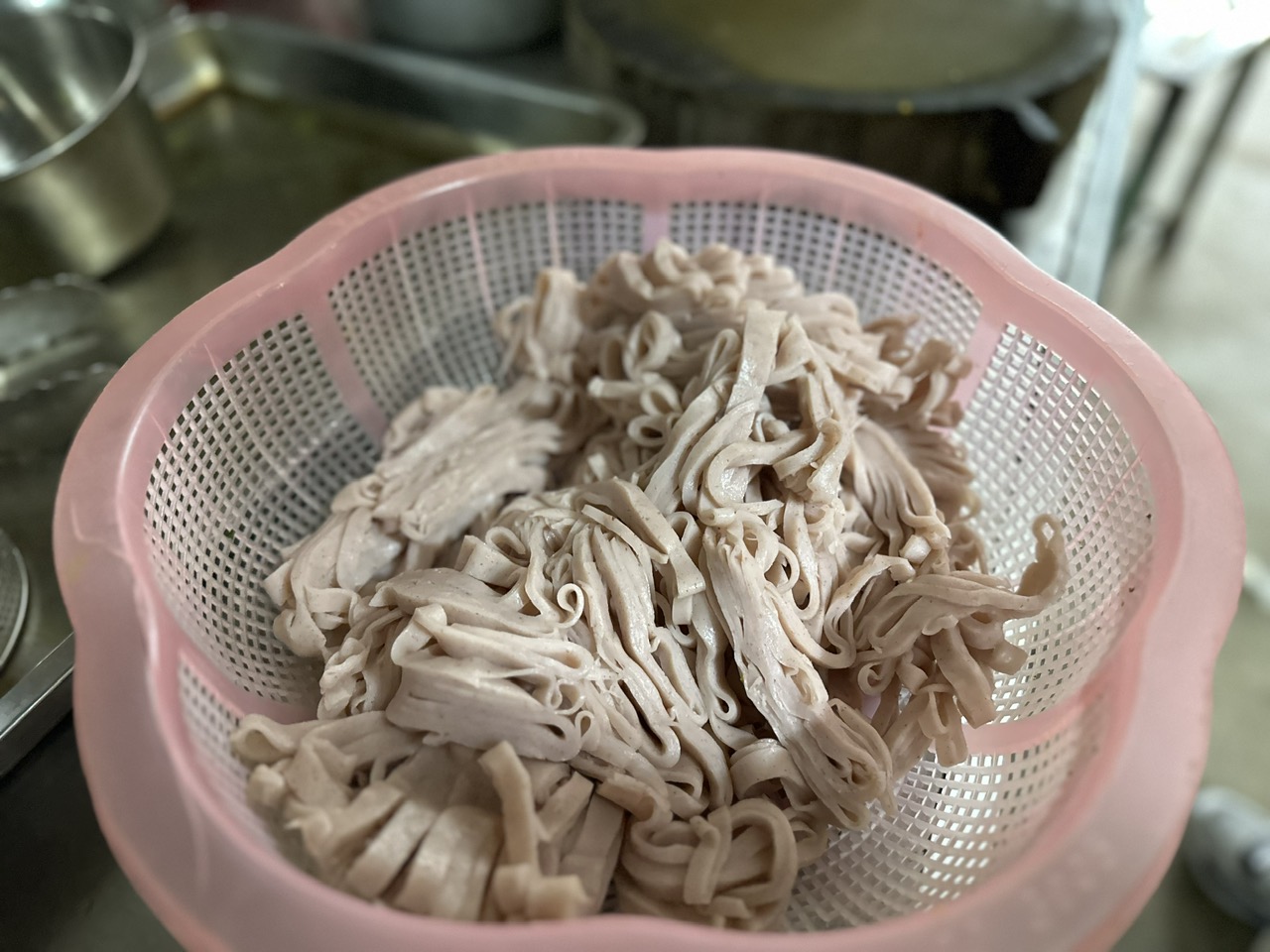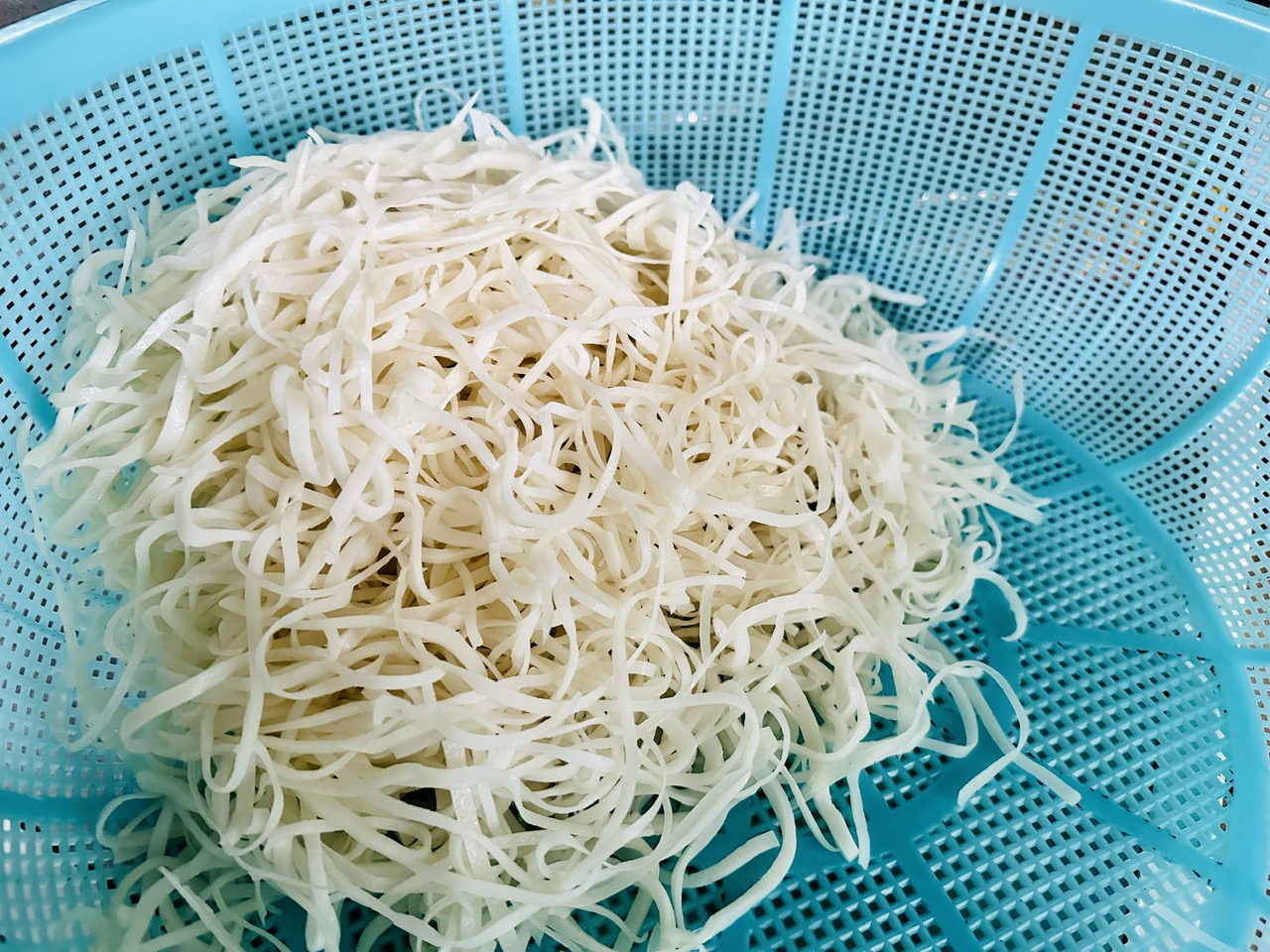 Wherever the customer calls, the shop owner will take down the noodle cake, cut it into strips and then pour it into the boiling pot of broth. Thanks to that, the pho fibers can be adjusted according to the user's preferences, importantly still maintaining the toughness and thickness of the noodles.
Thanks to being handmade right on the spot, Trang Kim pho noodles are completely different from other types of pho. The color, flavor and chewiness are all original, making the dish more delicious and more mouth-watering. Ms. Thanh Xuan (from Ho Chi Minh City), even though she had just had 3 consecutive pho meals in Hanoi, still ate and nodded: "This pho is really strange, it still has a very fragrant rice smell, and the taste is very strange." !".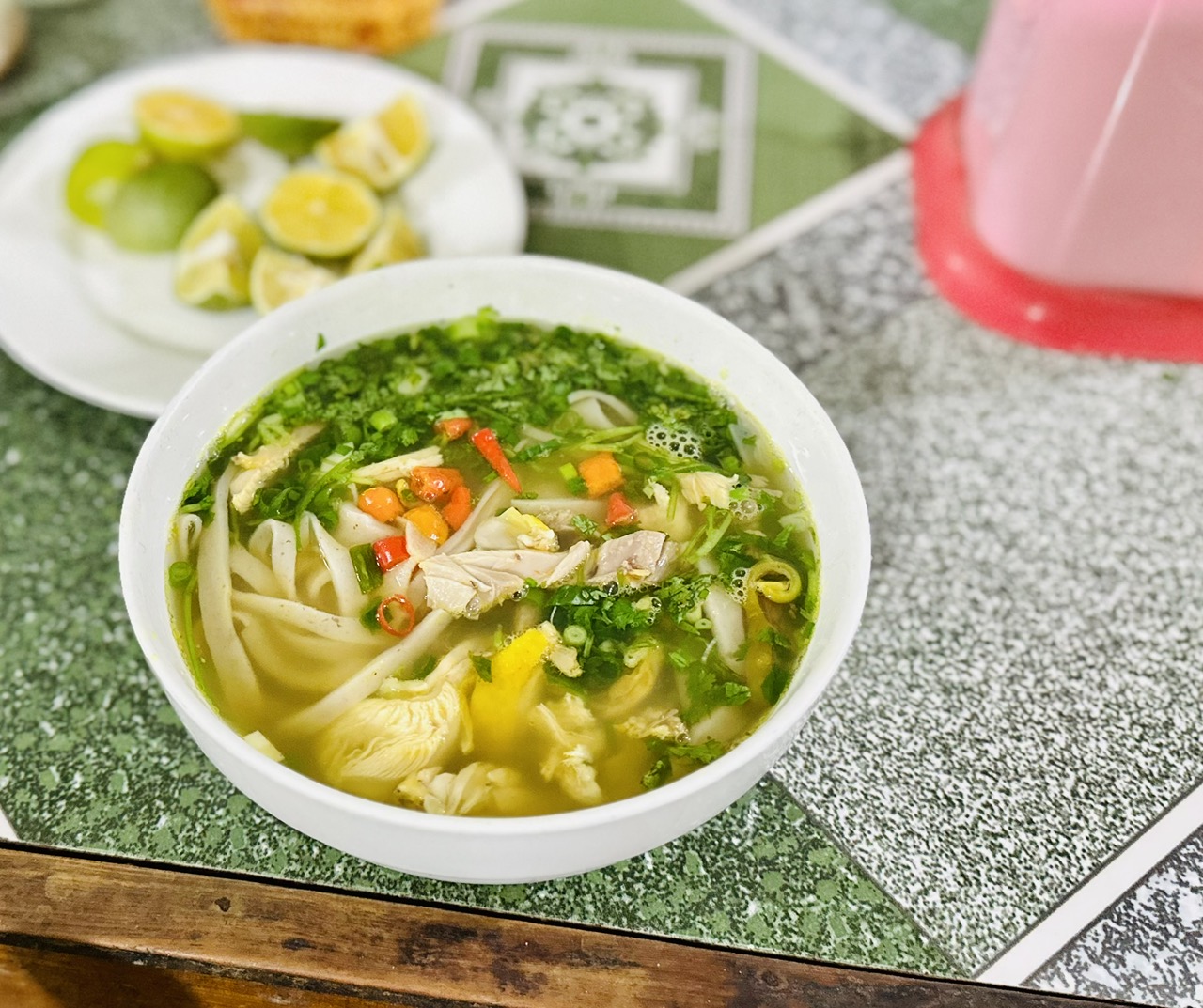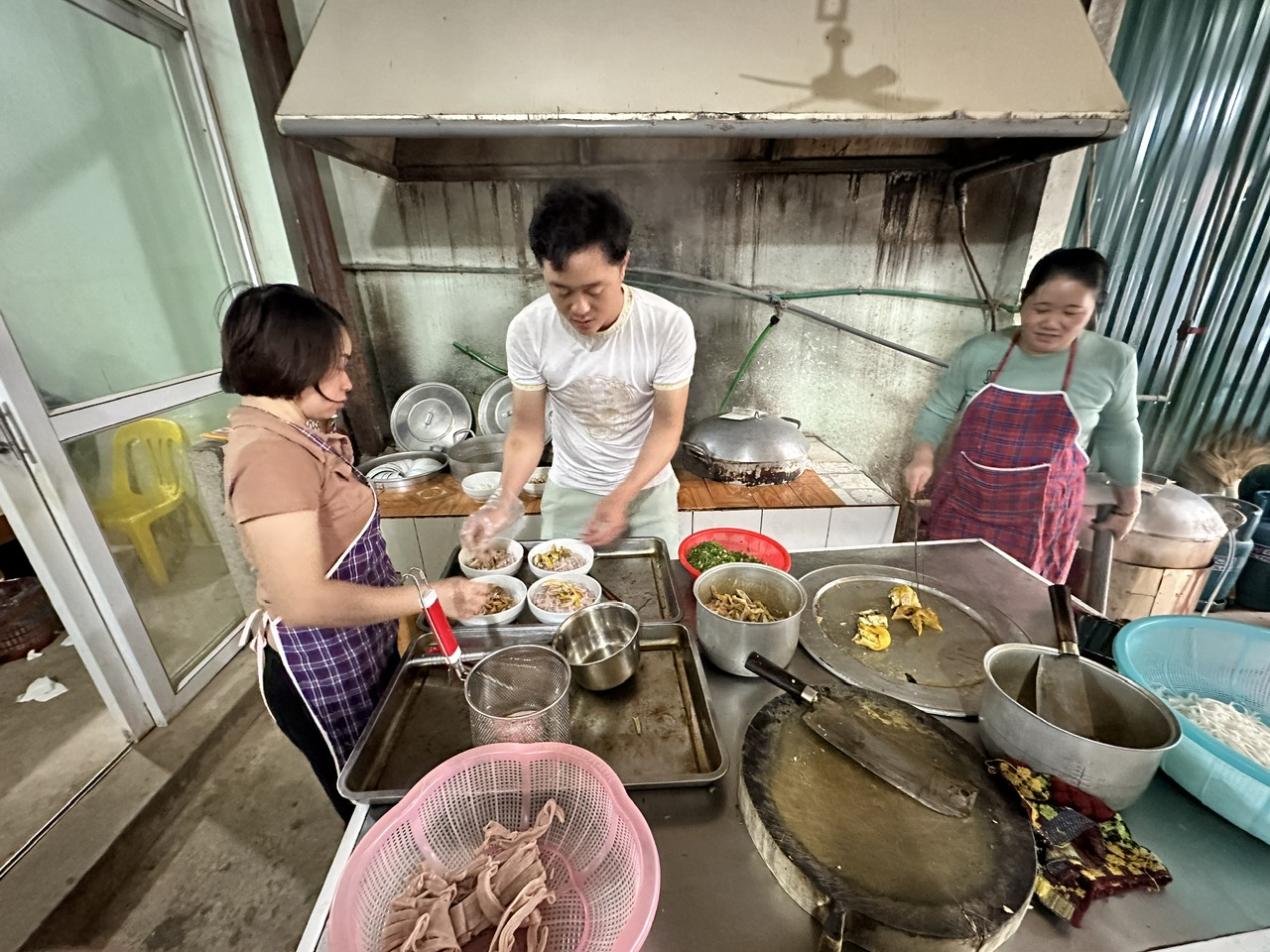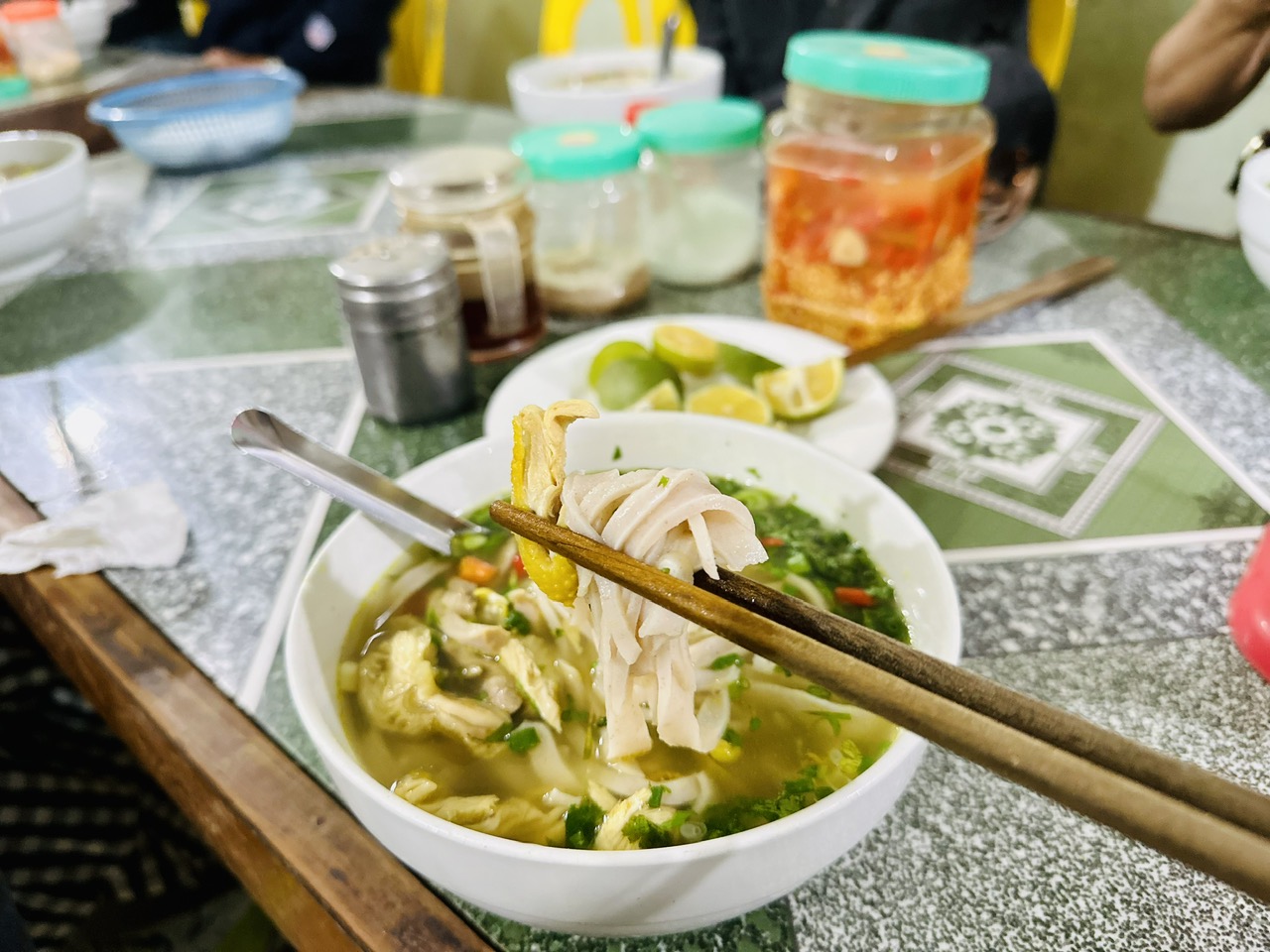 According to local people, in the past, Pho Trang Kim was only available in one location, a small village nestled on the Lo river in Quyet Tien commune. This peaceful village is famous for its delicate and unique way of preparing pho, which originated as a breakfast dish for market-goers. Visitors can only enjoy Trang Kim pho at Trang Kim markets every Thursday. Later, this dish became more and more famous and many people opened shops to sell to tourists along the main roads.
Stop in Quan Ba, Ha Giang, you must definitely try Pho Trang Kim!
($1=24,000 VND)
Photo,Video: Internet (Vinlove.net)